Reading Time:
9
minutes
In this modern age, where the internet and online streaming have gained massive popularity, the world has come closer. And one of the recently popularised phenomena has been the Hallyu wave. The Hallyu wave is nothing but the popularity of South Korean culture spread through K-Pop and K-dramas. People are now looking actively for South Korea tour packages.
Apart from the cliched Annyeonghasseyos and the Saranghaes, one other factor that we all have come to love is – South Korean Food, also known as Hangugeumsik. The people of South Korea take their food very seriously. They have several side dishes, main dishes and desserts. So much so that after the initial greetings, the most frequently asked question upon meeting someone is 'Bap mogeosseo?' which means have you eaten yet? The food is also shown a lot in all their entertainment ventures such as K-Pop variety shows or a K-drama.
Unless you've been living in a bubble or on Mars, you must know how popular the K-dramas have become. From the classics such as Crash Landing on You, Goblin, Penthouse and What's Wrong with Secretary Kim, to the more recent ones such as Squid Game, Vincenzo, Hometown Cha Cha Cha, The Business Proposal and more, the popularity is astonishing. K-dramas are not only loved for their acting, storyline and visuals but also for the food they show. Food tours are also a part of the places to visit in South Korea.
1. Kimchi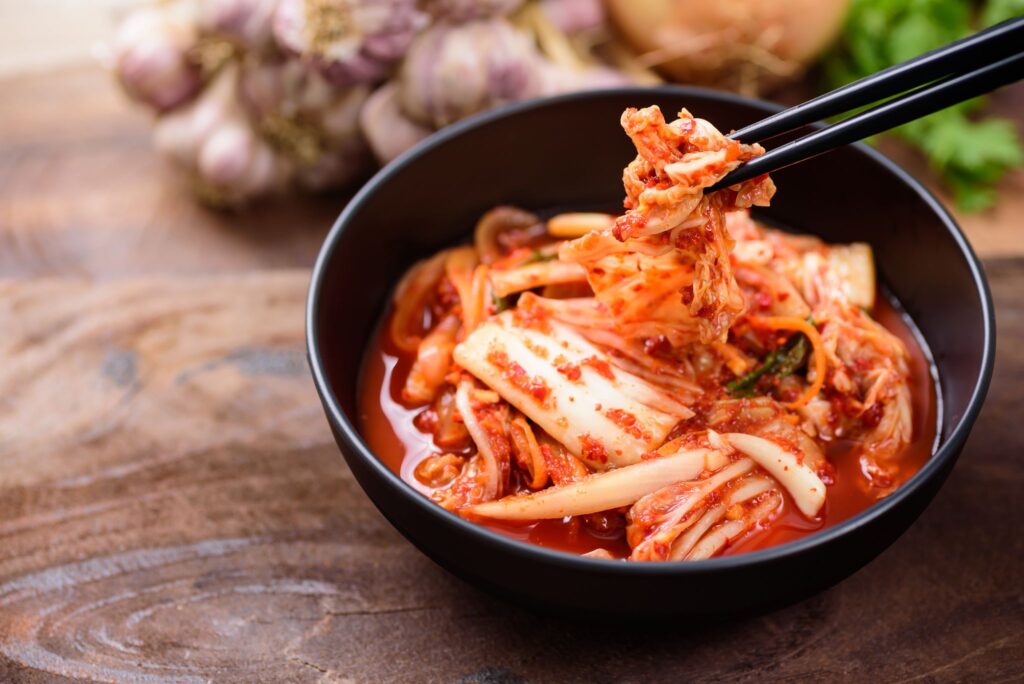 Kimchi is a dish that gets instantly associated with Korea. Kimchi is a traditional Korean side dish of salted and fermented vegetables. The most used vegetable to make Kimchi is the Napa Cabbage. However, green onions and other vegetables are also used a lot. A variety of authentic Korean seasonings such as gochugaru, spring onions, garlic, ginger, and jeotgal are used.
2. Ramyeon/ Ramen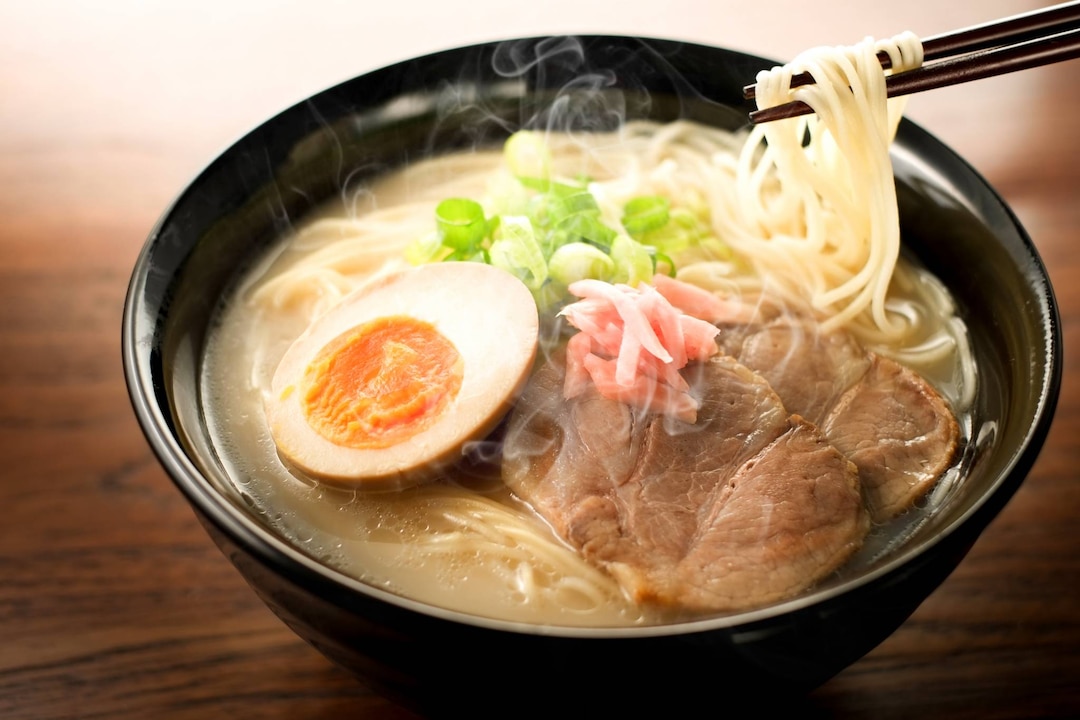 Is it even a K-drama if there is no mention or a scene of the characters eating Ramyeon? Ramyeon can be freshly made or served in the form of instant noodles across convenience stores. There are very few dramas where there is no mention of Ramyeon. Also, who can forget the iconic pick-up line 'Ramyeon meokkogalle?'.
3. Jiggae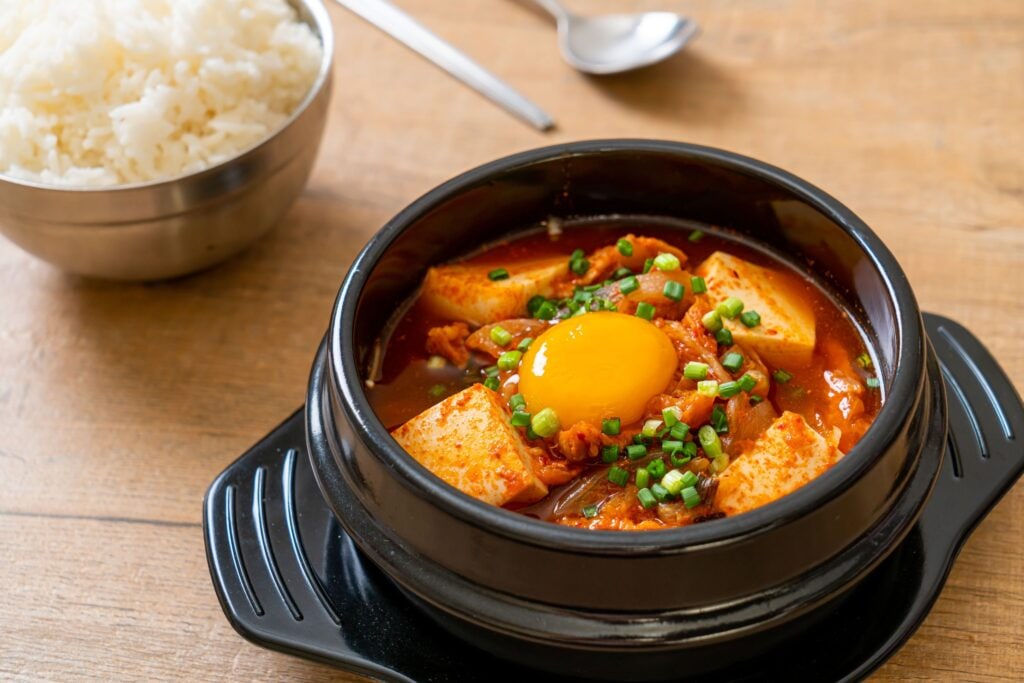 Nothing beats the comfort of a hearty jiggae (stew). Jiggaes paired with rice are usually the go-to meals for Korean people. There are several types of Jiggaes such as Kimchi Jiggae, Doenjang (Soyabean) Jiggae, Budae Jiggae (the stew served in the Korean Army) and more. These jiggaes have many vegetables in them, making them a very healthy meal choice.
4. Tteokbokki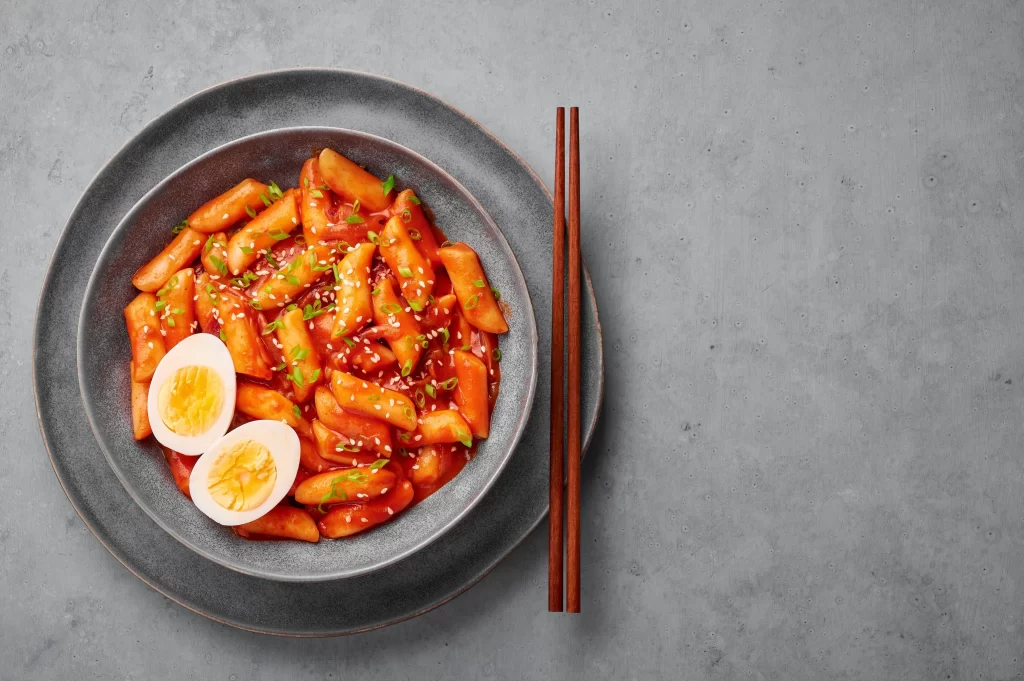 Another favourite of our K-drama characters, Tteokbokki is a dish that satisfies not just your hunger but also your soul. Tteokbokki is a dish made from tteok (rice cakes). These rice cakes are boiled along with a delicious stew. It is often paired with Eomuk (Fish Cakes). It is one of the most popular street foods in South Korea.
5. Jajjangmyeon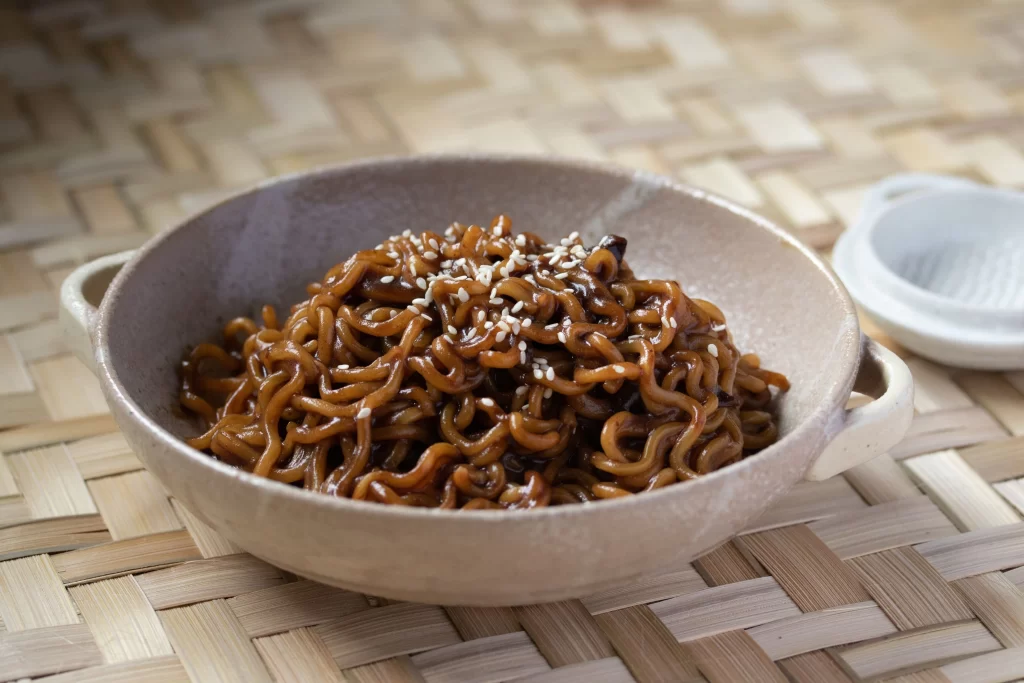 Jajjangmyeon is the witness to the first dates, the heartbreaks and the best friendships in Korean dramas. Jajjangmyeon means noodles in soybean paste. One of the most devoured dishes, it is also one of the most ordered dishes on their food delivery apps. It is very well-known for its distinctive black-bean paste texture.
6. Gyeran Mari
Gyeran Mari means a Korean Rolled Omelette. It is a delicious omelette made of eggs, ham, green onion, carrots and other veggies. It is fried into a thin layer and rolled into a round roll. It is perfect as a side dish for breakfast, dinner or lunch. Gyeran Mari is one of the best ways to make an omelette. Try this simple recipe and let us know how it turns out.
7. Gimbap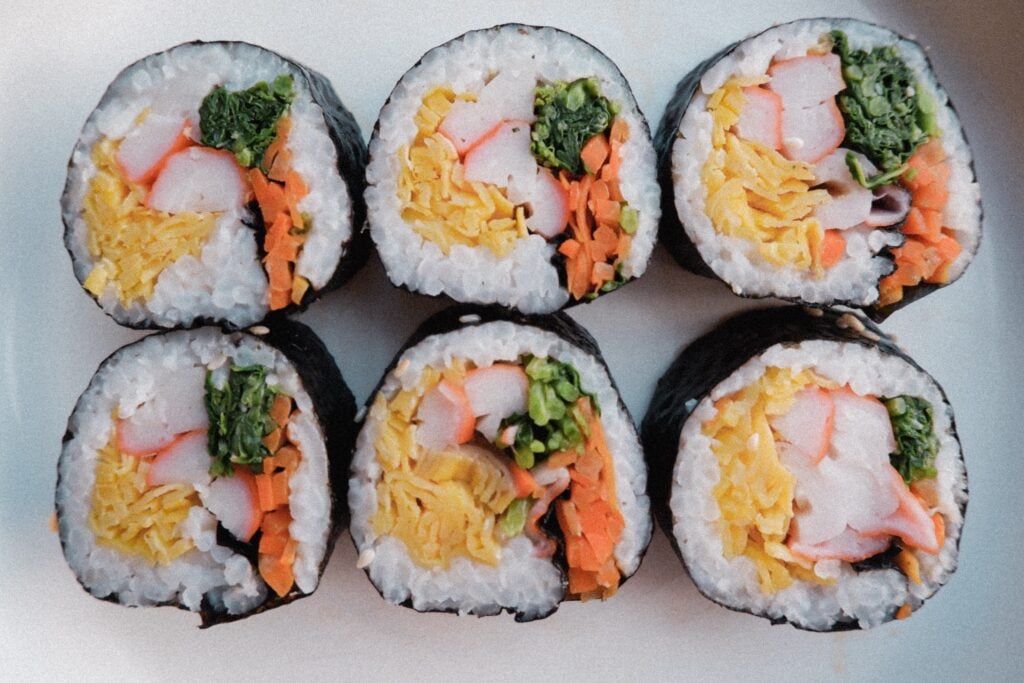 What happens when sushi travels to Korea and adapts? Gimbap! Gimbap literally translates to Seaweed Rice where Gim is the toasted seaweed and Bap is rice. It is a go-to snack for everyone, especially during picnics. Gimbap is made by placing the seaweed paper layered with cooked rice on top. Then fillings such as Bulgogi, ham, pickled radish, braised burdock root, egg, carrot, fishcake, and cucumber are put in and rolled into a Gimbap.
8. Bibimbap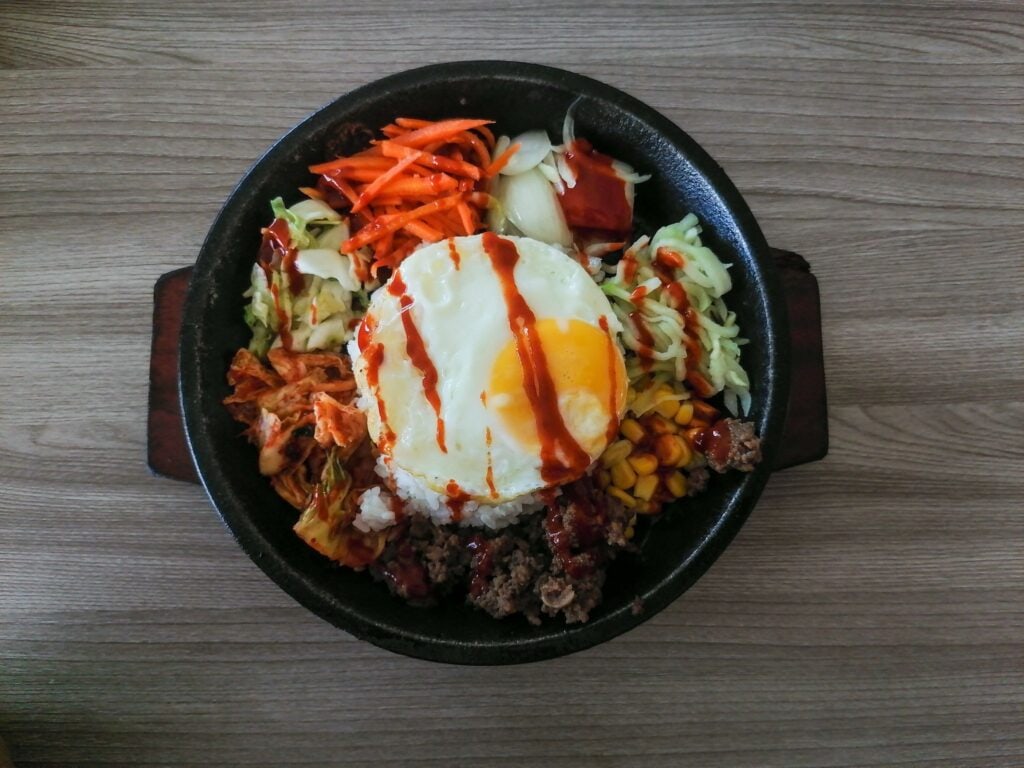 By now you must have understood that the Koreans take their rice very seriously. This is why they have so many delicious dishes based on rice. Bibimbap is a hearty rice bowl with a variety of vegetables, meat and sprouts mixed in it. It is then seasoned with gochujang, kimchi, namul etc. It is a unique meal with several different ingredients that blend perfectly. It is often considered as the symbol of South Korea's harmony.
9. Jeon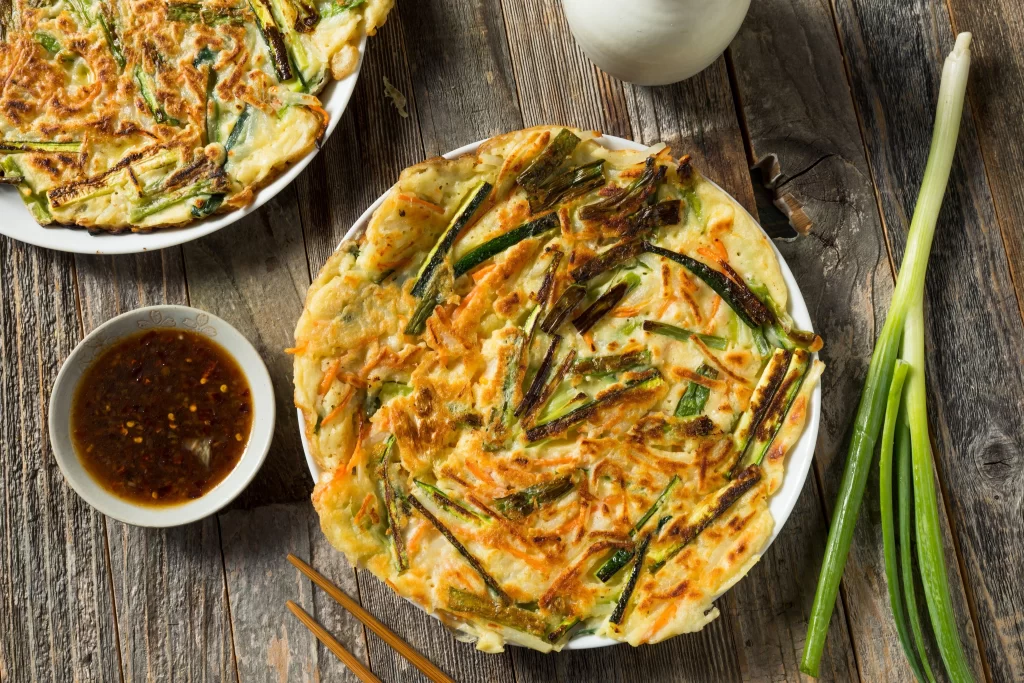 Jeon is South Korea's answer to savoury pancakes. Jeon can be made from a variety of ingredients such as meat, seafood, vegetables, and kimchi, and is coated either with an egg, or flour and is later pan-fried. Some of the most famous Jeons are Gamja-Jeon (Potato Pancake), Pajeon (Scallion Pancake), Hameul Pajeon (Seafood Pancake), Gaji Jeon (Thinly Sliced Eggplant Pancake) and more.
10. Chicken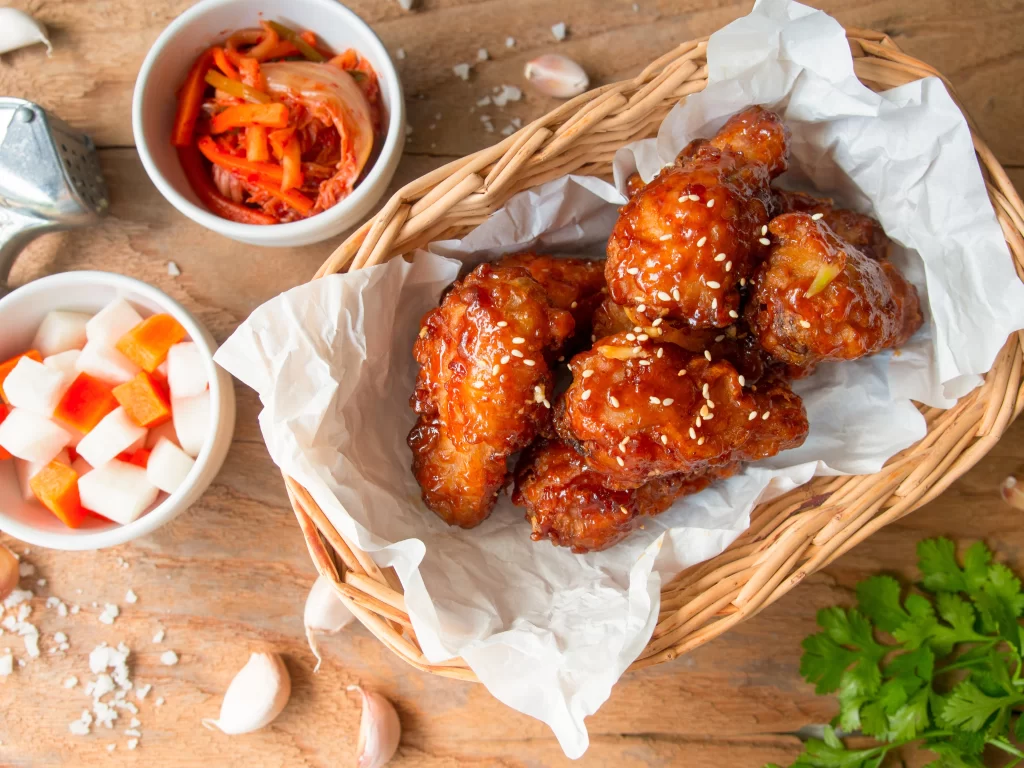 K-drama food can never be complete without the mention of chicken. Chicken or 'chikin' as it is called, is devoured in a number of ways in South Korea. From the iconic 'Korean Fried Chicken' to BBQ chicken, Tongdak and more, chicken is an integral part of South Korean food. Another iconic combination that exists in K drama food is that of 'Chimaek' which means chicken and maekju (Beer). Chicken and Beer are considered to be a match made in heaven and are enjoyed a lot throughout the K-drama universe.
These were just the 10 well-known and frequently mentioned dishes in any K-drama. Apart from the above-mentioned dishes, there is the legendary Korean Barbeque (Samgyeopsal), Bossam, Japchae, and more that make for an ideal meal. Sweets Patbingsu, Mint-Choco, Ice Cream and more are also very popular. It will take us several more blogs to explain how wonderful and wholesome Korean food is. Let us know in the comments about your favourite Korean dish and your favourite K-dramas too. See you next time with another interesting blog.