Reading Time:
6
minutes
It's a Bird… It's a Plane… It's Superman! No No No… It most definitely is a plane and guess what? It successfully landed at the brand new 'Chipi Parule Airport' near Sindhudurg in Maharashtra on Wednesday, 12th September 2018. Truly, a remarkable and historic day for Maharashtra as the test flight completed its sky-bound journey from Chennai to Sindhudurg, paving the way for full-fledged operations to begin at the domestic airport from October 2018. The 10-seater test flight, Falcon 2000, flew from Chennai to Sindhudurg with none other than our favourite 'Ganpati Bappa' on board as the first passenger. This not only meant a huge boost for the tourism of Konkan but also made this year's Ganpati Festival, outright incredible and truly special!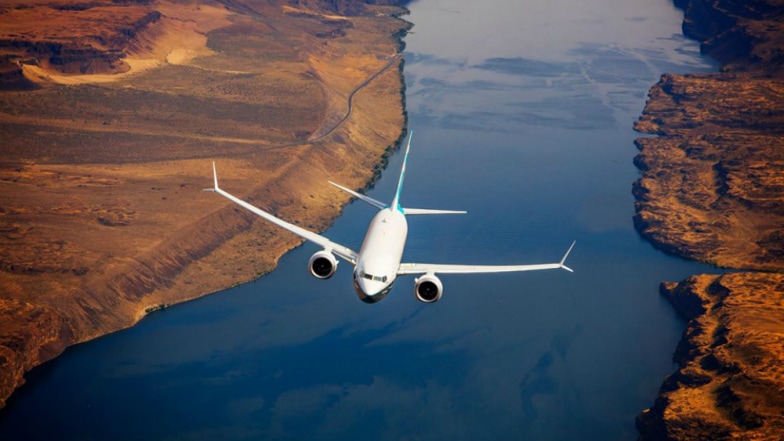 The Chipi Parule Airport or Sindhudurg Airport is located near the villages of Chipi and Parule in Malvan and is well-equipped with a 2500-metre-long runway and an airport terminal that has the capacity to handle upto 400 passengers at its peak (200 arrivals and 200 departures). This airport is the 14th domestic airport of Maharashtra which is already well-connected with 13 domestic airports and 3 full-fledged international airports. Although Sindhudurg Airport is primarily built for domestic flights, it has the facilities to accommodate international charter flights as well. The villages of the Sindhudurg district will now witness the likes of huge aeroplanes such as Boeing 737 and Airbus 320 flying over the skies and landing at Chipi Parule Airport.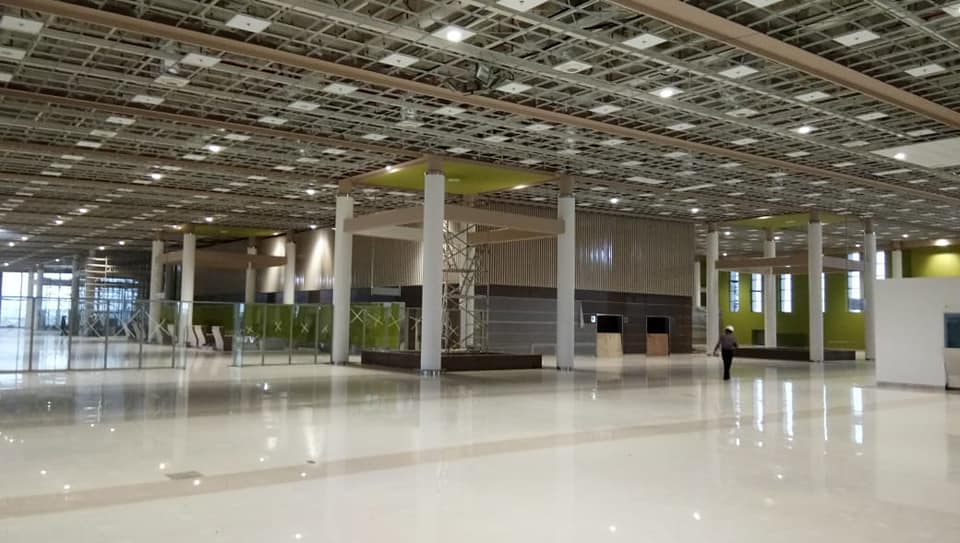 The airport which was finalized in the year 2009 will finally see fruition after almost 10 years when operations start next month. When you think about it, you realize, a lot of time, energy, efforts and dreams are invested in a project of this magnitude! An infrastructure such as an airport opens up various avenues and provides ample prospects for the place as well as the people. For e.g. the construction of the airport generated employment for the village people and now that the airport is ready, there will be even more employment opportunities as part of the ground staff, housekeeping, security, technicians and maintenance personnel that are required for the daily operations of the airport. It also means better connectivity for Konkan and a huge boost for tourism in Sindhudurg, Malvan, Vengurla and many surrounding sea-side towns and villages. Did You Know? North Goa is barely a 100 km away from Sindhudurg Airport making the party capital of India, easily accessible from Maharashtra's Konkan region as well.
With this very thought in our minds, here are a few destinations which are located a short driving distance away from Sindhudurg Airport. These beautiful locales of Konkan will now be easily accessible for a short getaway, encouraging more and more people to consider Konkan for an ideal weekend escape!
1.) Malvan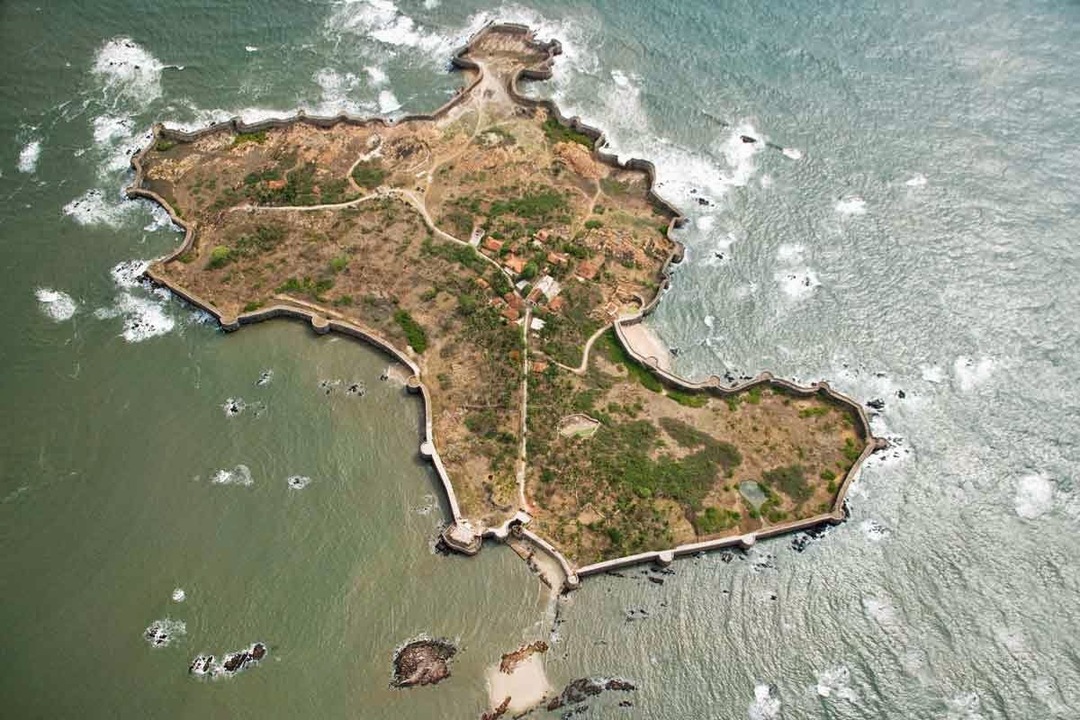 Located just 20 km away from Chipi Parule Airport, the coastal village of Malvan stands the highest chance to benefit from the arrival of the new airport. Strategically placed along the western coast in Sindhudurg District, Malvan boasts of some of the most breathtaking and unspoilt beaches in entire Maharashtra. The most prominent attraction of Malvan is Sindhudurg Fort (fort in the sea), an iconic fortress built in the Arabian Sea during the reign of Chhatrapati Shivaji Maharaj to protect from foreign invaders and the Siddis of Janjira. Tarkarli Beach is yet another popular draw that attracts people from all over Maharashtra for its water sports activities, of which scuba diving is particularly well-known. Other tourist attractions worth visiting in Malvan are Chivla Beach, Kolamb Beach, Devbagh Beach, Tsunami Island, Malvan Rock Garden, Malvan Marine Sanctuary and Rameshwar Temple.
2.) Vengurla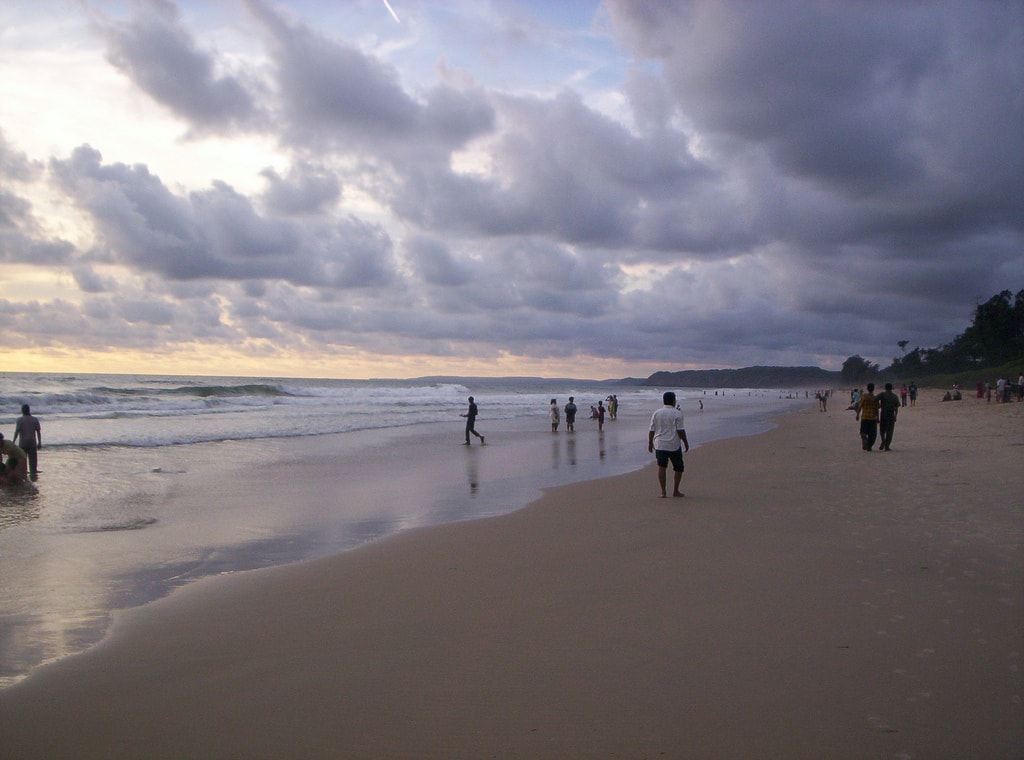 Travel southwards about 32 km away from Sindhudurg Airport and you will reach the beautiful town of Vengurla (located just north of Goa)! Another peaceful and breathtaking coastal town that is well-known for its evergreen bounty of nature and sea. The beaches at Vengurla are stretches of clear white sand accentuated by rugged cliffs and lush green hills. Some of the best beaches in Maharashtra are found here! Nivati Beach, Shiroda Beach, Mochemad Beach, Sagareshwar Beach and Vayangani Beach are some of the most stunning beaches of Vengurla. The town also has a deep-seated culture and rich heritage that boasts of religious temples such as Sateri Devi Temple, Shri Mauli Temple, Shri Ravalnath Temple and Shri Vithoba Temple. Along with fresh ocean catch and delectable seafood, Vengurla is also famous for its coconut, cashew, mango and kokum trees (and products made from them!).
3.) Devgad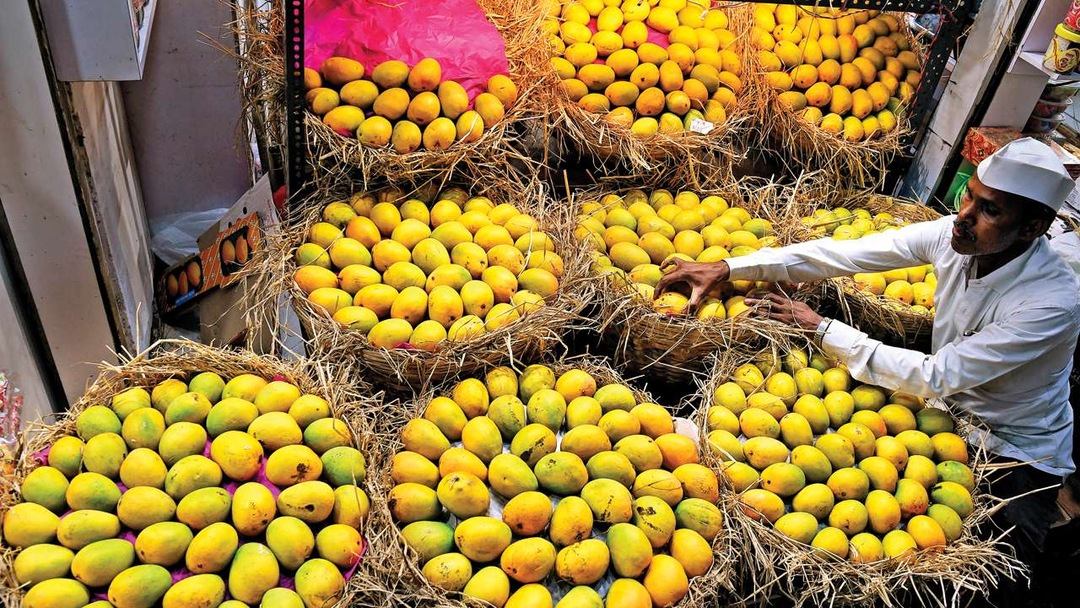 You must have heard of the famous mango varietal 'Devgad Hapus'; well, this is the quaint and picturesque town where this particular Alphonso mango species belongs to! The enchantingly sweet flavour of the Devgad Hapus is rarely matched by few and owes its distinct identity to the conditions and climate that it is grown, cultivated and nurtured in! Currently, 45000 acres of land in Devgad is utilized for Alphonso mango farming that results in a production of approx. 50,000 tons of mangoes per year. It's safe to assume that, the main livelihood of the people living in this district is 'Mango Farming'! Devgad is located about 70 km away from Sindhudurg Airport and can be reached by road in less than 2 hours. Besides being globally known for the export of its locally grown Alphonso mangoes, the coastal town of Devgad is also popular for tourist attractions such as Devgad Beach, Vimaleshwar Cave Temple, Devgad Fort, British-built Lighthouse and Vijaydurga Fort. Located about 14 km away from the main town, the beach-side Kunkeshwar Shiva Temple is also a must-visit place of worship and is popularly known as 'Konkan Kashi' due to its spiritual prominence.
4.) Sawantwadi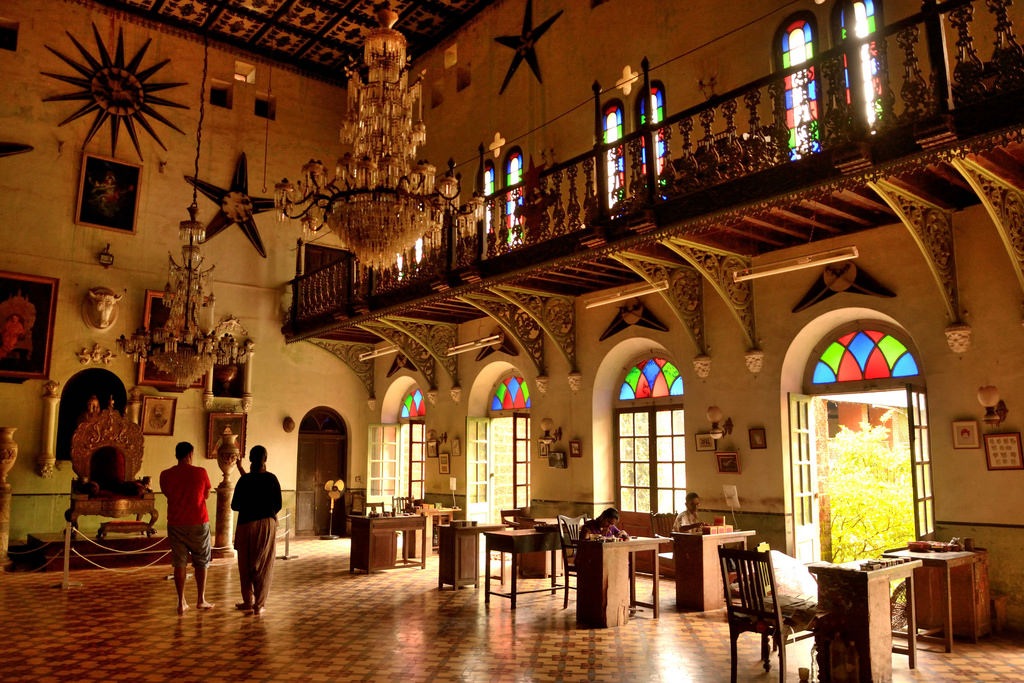 Situated just 40 km away from Sindhudurg Airport is the beautiful town of Sawantwadi! It came to be known as 'Sawantwadi' due to the rule of the Sawant Bhonsle royal clan of the Marathas. Before independence, Sawantwadi was the capital of the erstwhile 'Kingdom of Sawantwadi' which was later merged with India in 1947. Today, Sawantwadi is a major tourist attraction and is particularly well-known for its wooden toys and hand-made wooden products owing to the flourishing woodcraft industry in the town. The most famous attraction is the Royal Palace of Sawantwadi a.k.a Sawantwadi Rajwada which was built by the ruler, Khem Sawant Bhonsle and quite popular for its exquisite collection of handicraft items, photographs, paintings, antiques and several ancient artefacts. Apart from the palace, tourist attractions such as Moti Talao, Raghunath Market, Velagar Beach, Aatmeshwar Temple and the quaint town of Kudal (located en-route Sawantwadi from Sindhudurg Airport) are some of the places worth-visiting in Sawantwadi.
5.) Amboli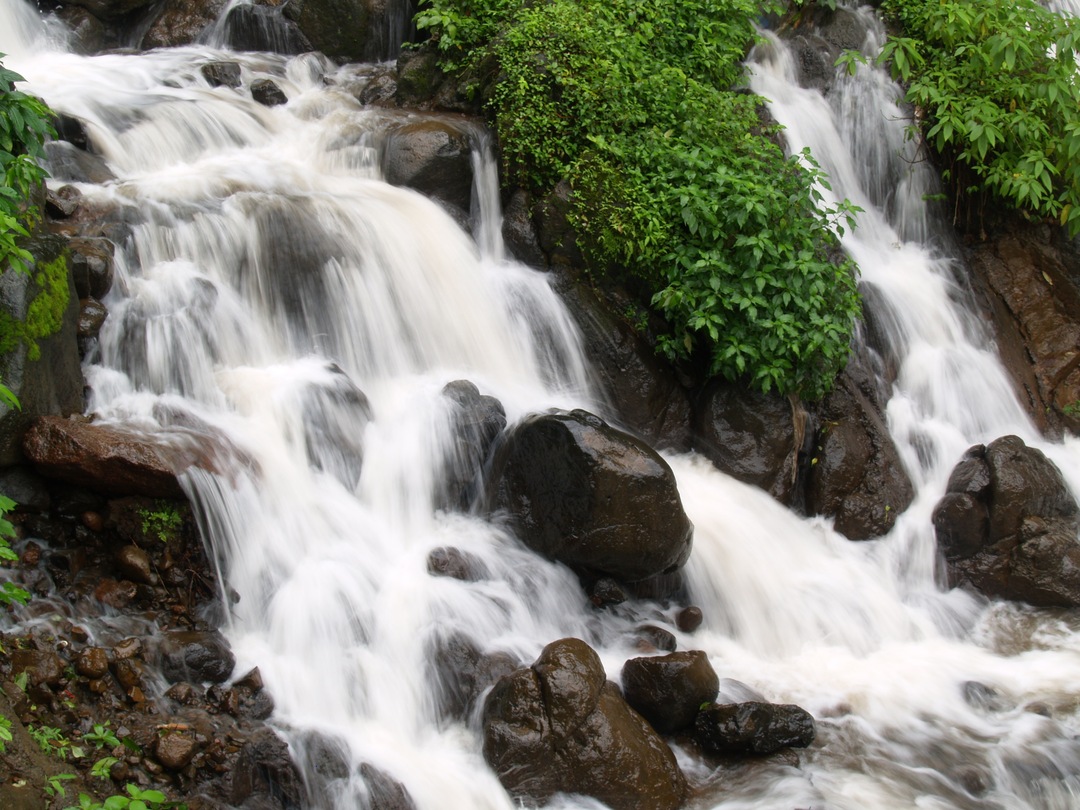 A hill station like no other! Amboli is a scenic getaway that is located about 70 km from Sindhudurg Airport, towards the east. A place of outstanding beauty and pure natural bliss, Amboli is the perfect spot to spend your weekends along with family or friends. Situated amidst the lush green Sahyadri Ranges in the Western Ghats, Amboli is one of the world's 'Eco Hot-Spots' as it displays a rich bounty of diverse flora and fauna. The best part of Amboli is the marvellous weather it experiences during the monsoon, giving birth to several breathtaking waterfalls and the billowing mist that envelopes the hills, mountains, valleys and roads that lead in and out of this picturesque hill station. The main attraction of this hill station is the Amboli Falls followed by many splendid tourist places such as Hiranyakeshi Temple, Shirgaonkar Point, Sunset Point, Kavlesad Point, Madhavgadh Fort and Nangarta Falls.
Maharashtra's beautiful, unspoilt and pristine beach strip is now just a short flight away! You can now plan a weekend trip to Konkan which was earlier a difficult prospect owing to the prolonged travelling time it took to reach from Mumbai to Konkan (around 8-10 hours by road/rail) or for that matter, from anywhere in Maharashtra. With the arrival of the new airport, this distance can be easily covered in approx. 2 hours by flight from Mumbai! Now that the airport is almost complete and the first test flight has successfully completed its mission with the blessings of Ganpati Bappa, Konkan will be within easy reach of every traveller not just in Maharashtra, but the entire country.
*Feature Image Courtesy – Fatty's Photography