Reading Time:
11
minutes
"Nothing soothes the soul like a walk on the beach."
Someone has rightly described the feeling of visiting a beach! India is truly blessed to have so many beaches along its long coastline, with many of them being famous tourist spots as well. But there are some beaches, hidden away in small villages or away from the hustle-bustle of city life, which are yet to be explored. These are some of the most beautiful beaches in the country, offering peace, tranquillity and serenity! To help you explore the very best of incredible and unexplored India, we present to you 10 of India's most underrated beaches. Wiggle your toes in the sand, stroll along the brilliant sea-shore, enjoy some amazing water sports or simply marvel at the setting sun against the horizon. Take your pick and head to these unexplored yet undeniably beautiful beaches of India!
1.) Serenity Beach, Pondicherry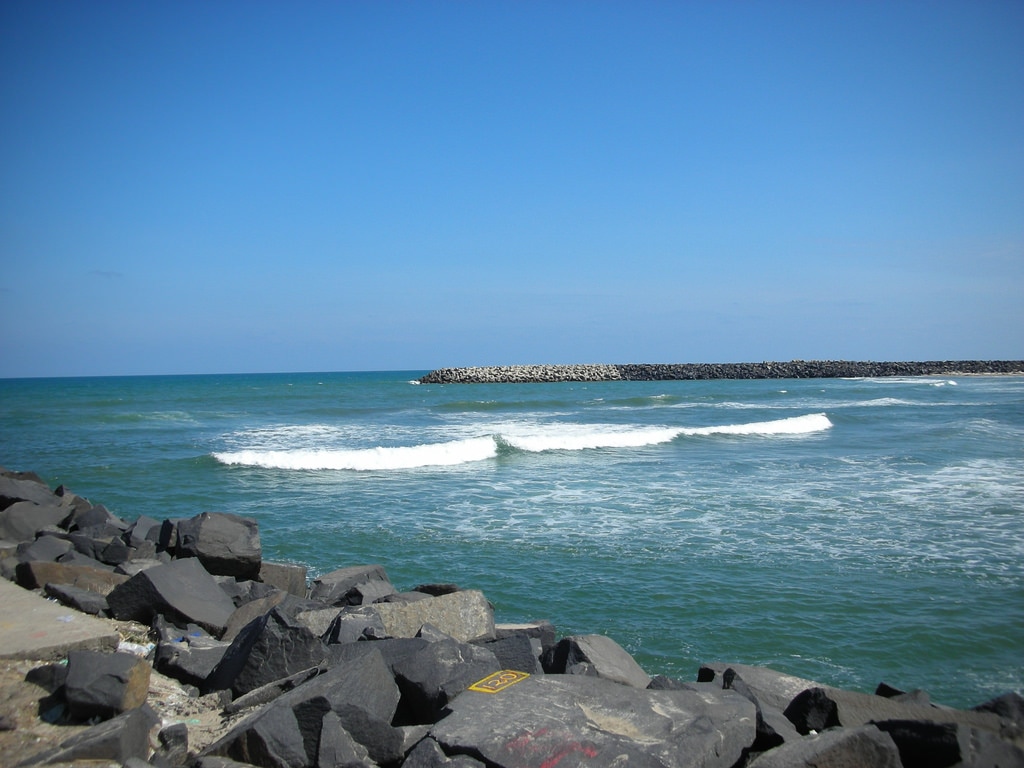 True to its name, the Serenity Beach is one of the most gorgeous beaches in Pondicherry. With its pristine golden sands and clear blue water, this beach is a perfect spot to laze around and relax. Although popularly known as Serenity Beach, the original name of this hidden paradise is Kottakuppam Beach and unlike other beaches in Pondicherry, this one does not see a high influx of tourists. The Serenity Beach has steep slopes due to which the tides are very high. High enough for surfing but not for bathing or swimming. Unwind, relax and introspect in this wonderland!
2.) Kondura Beach, Maharashtra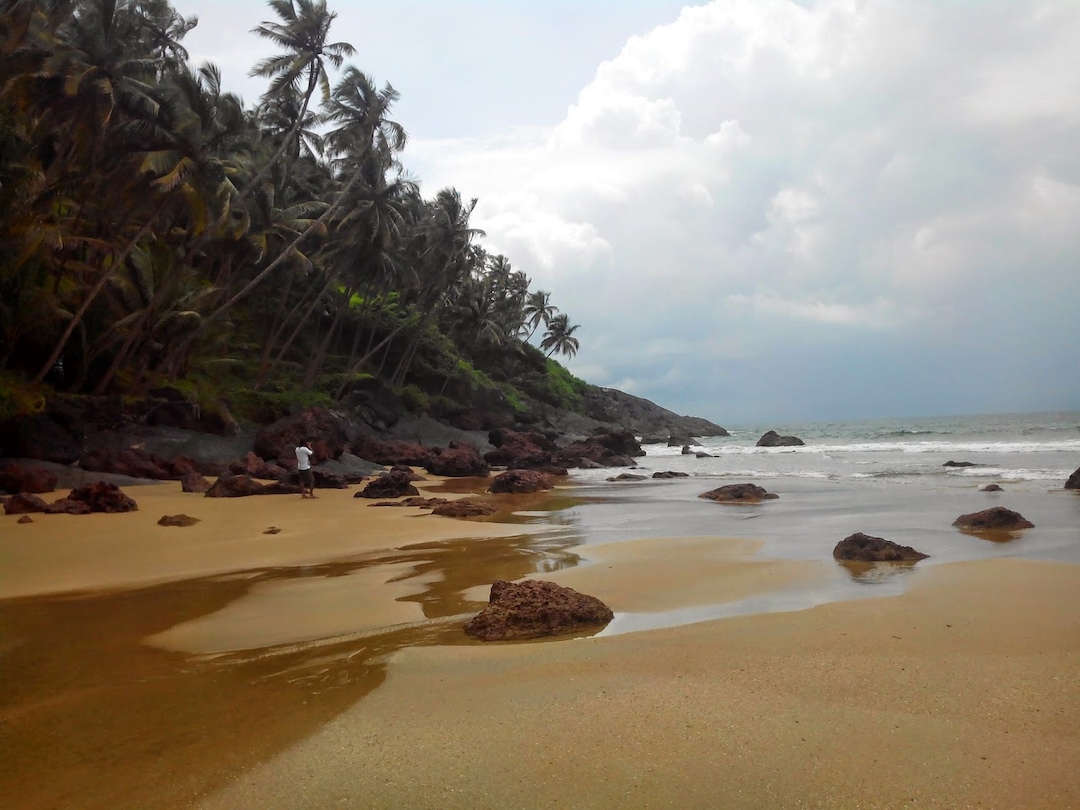 With a rocky shoreline, Kondura beach is one of the smallest beaches of Maharashtra. A tiny fishing hamlet in the Vengurla region of Maharashtra, Kondura offers you verdant cliffs overlooking the Arabian Sea, a beautiful beach and some much-wanted solitude! One of the best features of this beach is the silvery sand that is found on its seashore; Kondura beach is one of the rarest beaches on the Konkan coast to have this phenomenon. The cool, calm and clear waters are perfect for swimming and the beach is also ideal for bird-watching. This is one refreshing weekend getaway from Mumbai or Goa if you are tired of the usual ones.
3.) Yarada Beach, Andhra Pradesh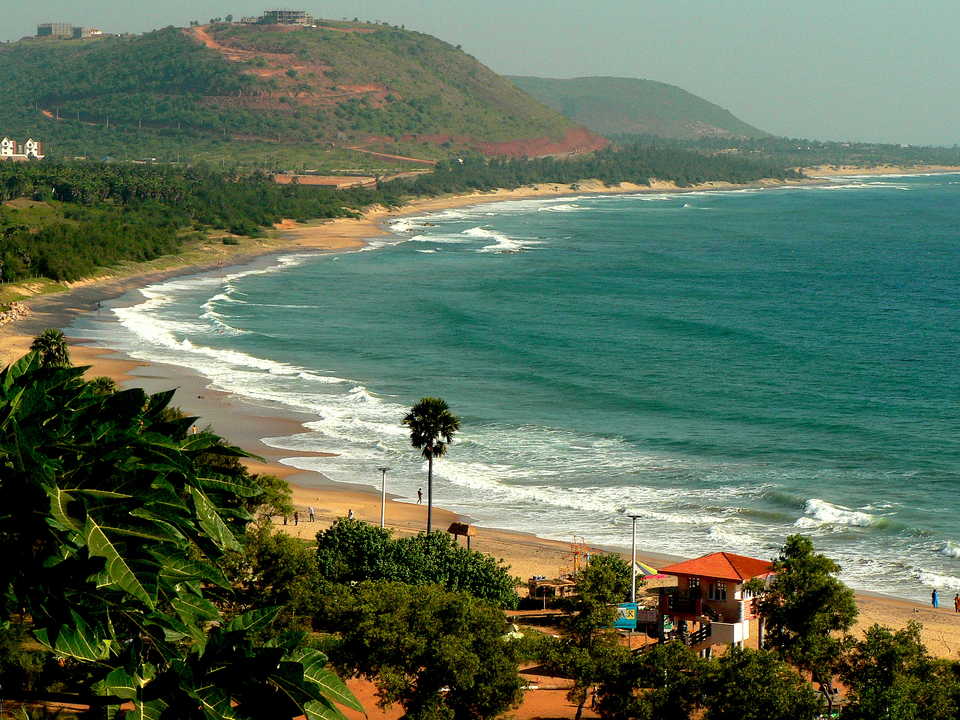 A beautiful beach located away from the humdrum of city life! Situated in Yarada, 15 km away from Vishakhapatnam, the drive to Yarada Beach is pleasant with scenic views. The beach welcomes you with golden sands and crystal blue waters, with very less or sometimes no crowd at all. The sea here is rough and the slope of the shore is quite steep, hence it is not advisable to bathe in the sea. Although, you can relax and have a good time at the seashore. What better combination than good company and the vast sea!
4.) Mandarmani Beach, West Bengal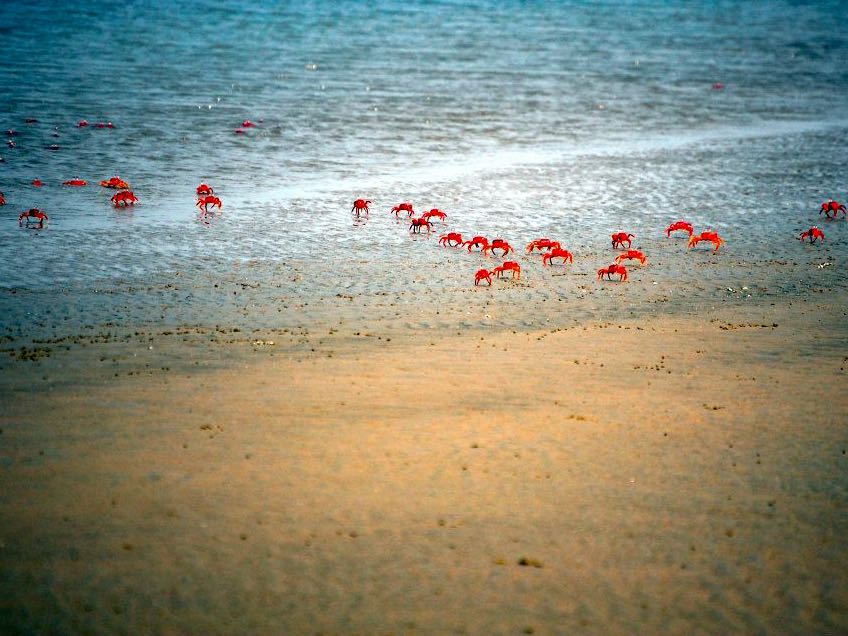 Untouched by tourism, the Mandarmani Beach is a perfect spot to enjoy sunrises and sunsets. Low tides, a beautiful long stretch of a shoreline and the perfect atmosphere makes this beach all the more tranquil. The main attractions here are the red crabs that are found on large stretches of the beach near the 'Mohana'. The 'Mohana' (Delta) is a place at the end of the beach where the river meets the sea. The sunsets from the 'Mohana' are also said to be spectacular! You can enjoy swimming, beach cricket or volleyball, or just enjoy the splendid view!
5.) Cola Beach, Goa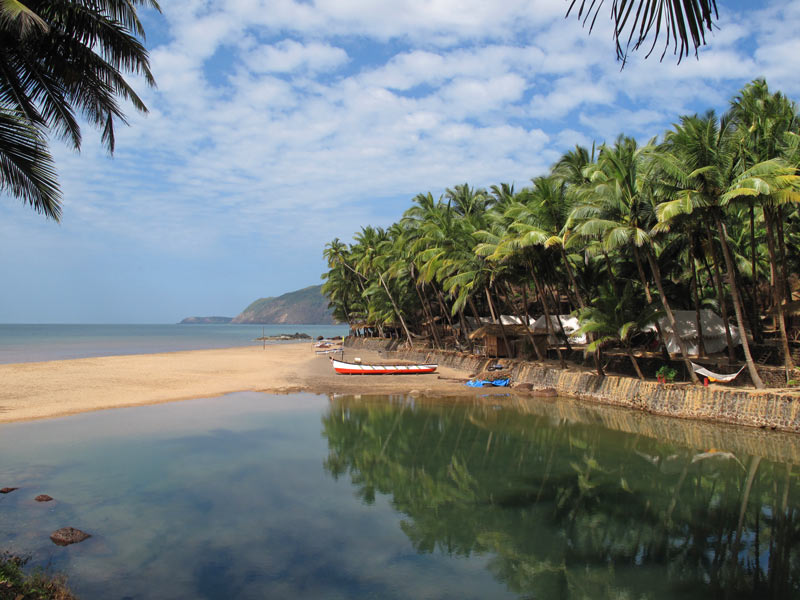 In the land of beaches, lies a remote, unexplored beach which reflects beauty and tranquillity. Cola Beach is a hidden treasure amongst the many beaches of Goa. People looking for a quiet getaway, some solitude and peace, head to Cola Beach. Flanked by palm trees, and beautiful cool waters, this place is nothing short of a paradise. The beach is also known as 'Khola Beach' and is located at a driving distance of just 10 min from Agonda Beach or 20 min from Palolem Beach. What makes the beach even more interesting is a freshwater lagoon on the seashore that is connected to the sea, making it an ideal place for swimming and diving. So, next time you make Goa plans, be sure to visit this place of tranquillity!
6.) Bangaram Beach, Lakshadweep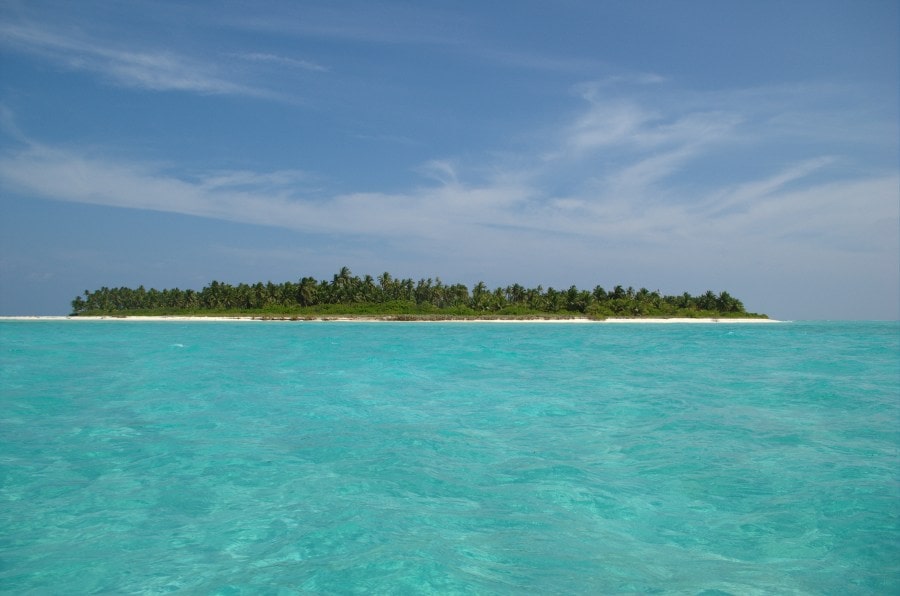 This beach located at the solitary islands of Lakshadweep is a true example of pristine blue beauty! The islands of Lakshadweep are not very popular among tourists and thereby the beaches on these beautiful islands have still remained untouched and unexplored. Blue lagoons, stunning coral reefs and an enchanting ambience, go on to make the Bangaram beach one of the most beautiful beaches to visit in Lakshadweep. Note – Entry to Lakshadweep is restricted and one has to take prior permission from the Lakshadweep Administration to visit these islands (Indian citizens and foreign tourists).
7.) Gopnath Beach, Gujarat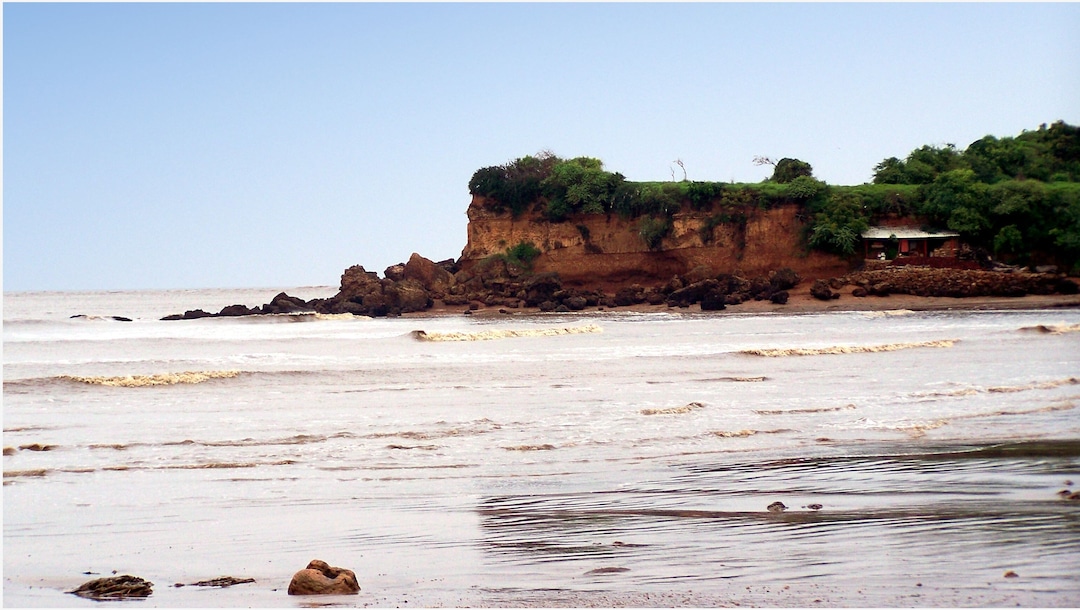 The peaceful Gopnath beach is located on the Gulf of Khambat, some 75 km away from the city of Bhavnagar in Gujarat. Owing to its secluded location, the beach is not frequented by many travellers and hence, remains one of the most serene and unexplored beaches of Gujarat. It is located away from the hum-drum of city life and offers the perfect escape for people looking for some solitude and relaxation. The beach is further adorned by beautiful limestone cliffs, a lighthouse and the elegant Gopnath Mahadev Temple, that is situated by the seashore. The temple is nearly 700 years old and is dedicated to Lord Shiva and Lord Vishnu.
8.) Marari Beach, Kerala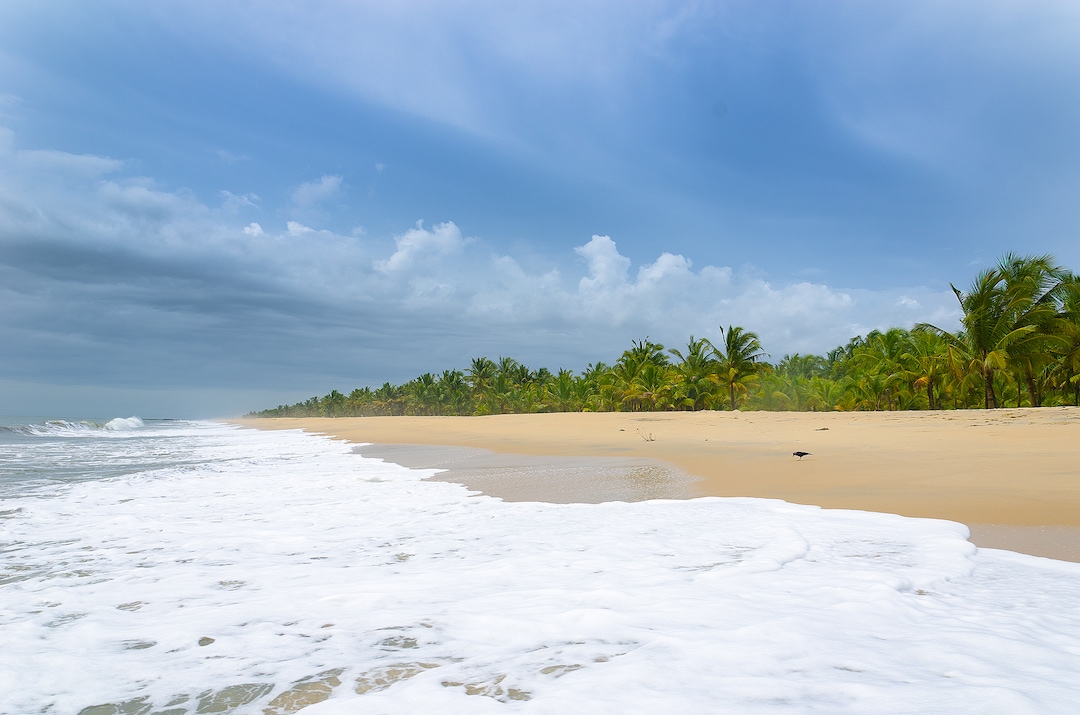 With an enchanting coastline and equally stunning backwaters, how can Kerala stay behind when it comes to beautiful yet unexplored beaches? The Marari Beach, short for Mararikulam village in Kerala, is one such peaceful getaway that is located not too far from Alleppey. It is not a tourist beach and it certainly does not have a lot of facilities but it is ideal for some peace and quiet that you would hardly find in any of the otherwise busy and crowded beaches. The beach is perfect for long beach walks and simply lazying around in hammocks or beach chairs. What makes this picture-perfect beach setting even better are the colourful fishing boats and mesmerizing sunsets at this tranquil beach!
9.) Chandipur Beach, Orissa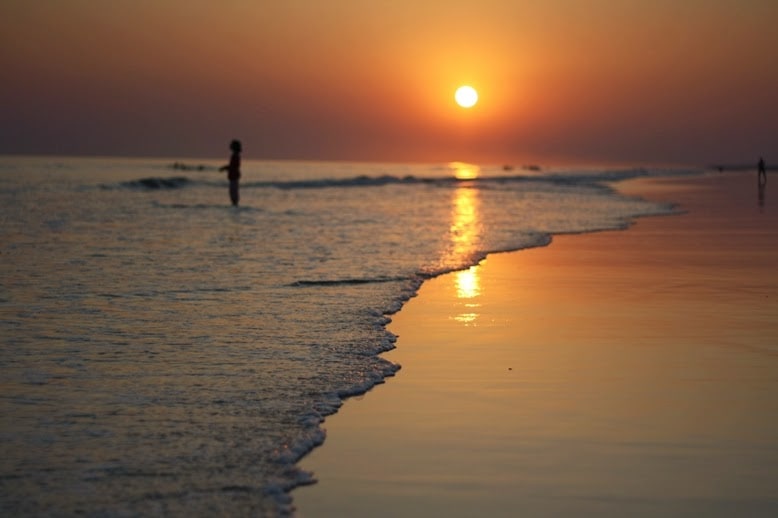 A splendid beach with a unique mysterious phenomenon surrounding it! The Chandipur Beach located in the Balasore village of Chandipur, Orissa is a one-of-a-kind beach adorned by golden sands, pristine blue waters and lush green vegetation. It is also known as the 'hide-n-seek' beach because the waters of this beach seem to magically disappear and then reappear right before your eyes! This happens due to the low-tide, twice during the day, when the water recedes almost 5 km, leaving behind only shells on the beach. The water returns during high tide, bringing along with it a rich assortment of marine life such as horseshoe crabs, red crabs etc. Besides this amazing phenomenon, the beach is also ideal for relaxing beach strolls and scenic views of sunrise and sunsets.
10.) Lalaji Bay Beach, Andaman & Nicobar Islands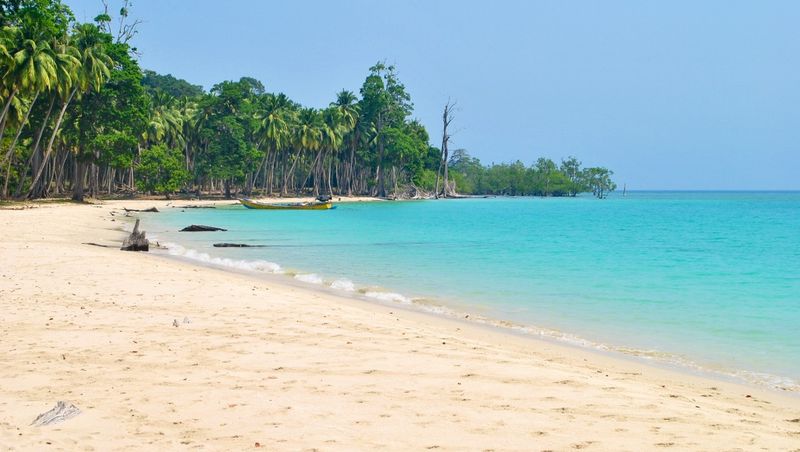 It doesn't get more peaceful than this! Lalaji Bay beach is a spectacularly beautiful beach located on the northeast coast of Long Island in the Andamans. It is one of the most scenic beaches of the Andaman islands with spotless white stretches of sand and crystal clear blue waters. The beach is ideal for swimming, nature photography, snorkelling and dolphin-spotting. It is accessible by a 45-minute wonderful boat ride through clear waters and scenic creeks from the Long Island jetty. A paradise in every sense of the word, Lalaji Bay beach is your perfect escape into a world of peace, calm and tranquillity.
With such pristine and mesmerizing landscapes, the beaches of India are waiting to be seen, explored and experienced. So, next time you want to head to a relaxing beachside, remember to include these beaches on your travel list!