Reading Time:
22
minutes
A popular Marathi quote exclaims 'Pune Tithe Kay Une' which means 'There is nothing lacking in Pune'! And the city does more than live upto this quote that truly defines the whole and soul of the city. Fondly known as the cultural capital of Maharashtra, Pune sets an example in various aspects of life such as history, education, literature, heritage, theatre, music, food, sports and even science! In the recent 'Ease of Living Index 2018' survey released by the Ministry of Housing and Urban Affairs, Pune bagged the title of India's most liveable city for 2018. Pune was chosen among 111 cities and awarded the winning position based on parameters such as physical, economic, social and institutional.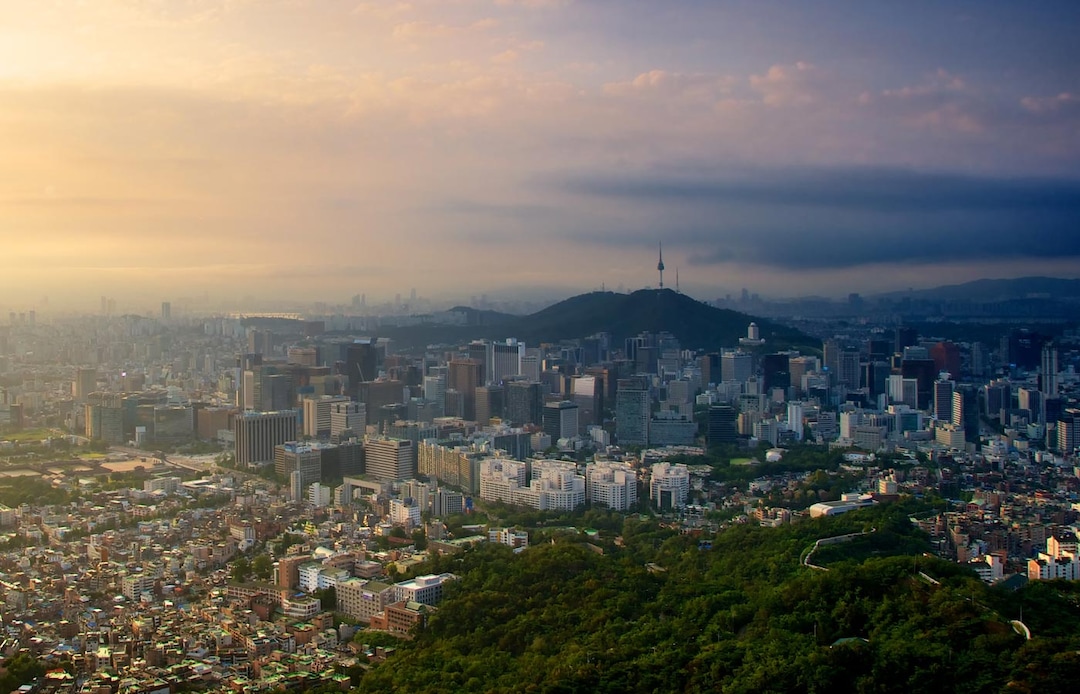 Pune is not just a city but a state a mind!
Ask anybody in Pune and they would tell you why they chose Pune over every other city in India to live, work or even settle down. It is where time runs at its own pace and people define the culture and lifestyle at every nook and corner of the city! A proud heritage carried over since the Maratha and Peshwa Dynasty still lingers in the Peths and bylanes of the old city while the new city reflects changing times and a vibrant future of the city. A wonderful contrast carefully balances the old and new, ancient and modern, traditional past along with the evolving future. With such ever-changing shades, here is one city that welcomes and embraces you as one of its own. Although, watch out for the conventional 'Puneri Patya' for a good laugh and appreciate the Puneri sense of humour, order and way of life!
Here's what you can do in India's most liveable city for a day! If you are spending 24 hours in the city, look at some of the places you can visit, try out some amazing places to eat and shop till you drop at the city's bustling heart. A day in Pune is bound to be a journey through history, culture and time.
1.) I'll eat some breakfast and then change the world! 
Start your day early! If you are travelling from Mumbai, then Pune is located at a distance of approximately 150 km. The travelling time is about 3 hours and it always helps to begin your journey early so that you get enough time to go around and explore. One more advantage! You get to enjoy some delicious breakfast either on the way or at Pune city. We recommend that you begin your Pune experience by eating at some of the most popular breakfast joints in the city.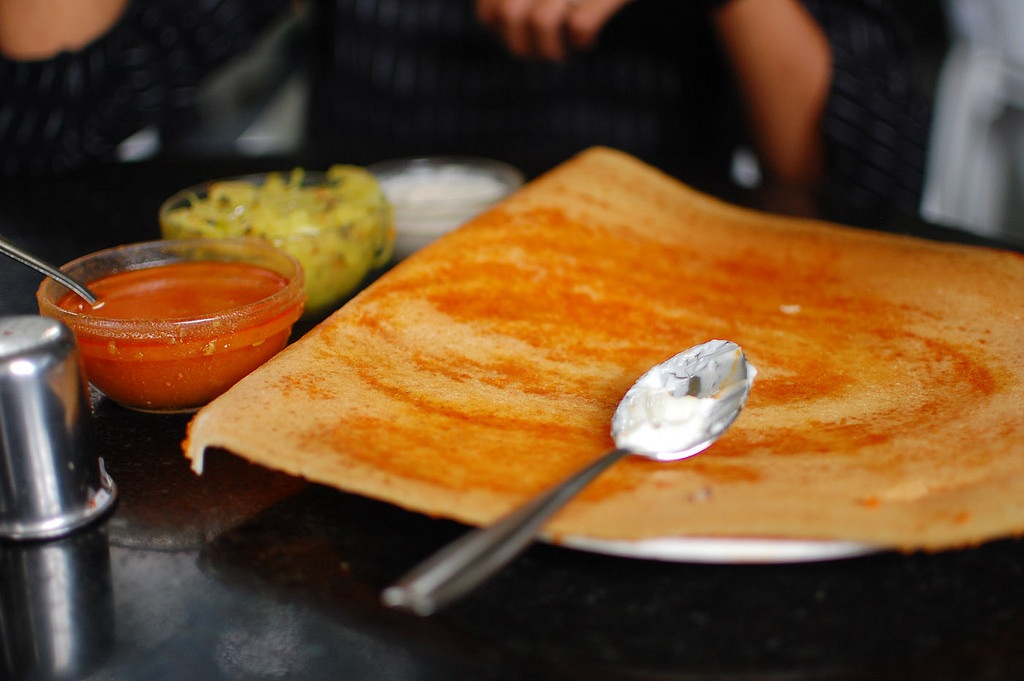 Located on FC Road, this restaurant is popular for its delicious South Indian Snacks such as Dosa, Idli & Chutney. Additionally, it is also one of the famous SPDP (Sev Puri Dahi Puri) centres of Pune serving some mouth-watering varieties of Chaat.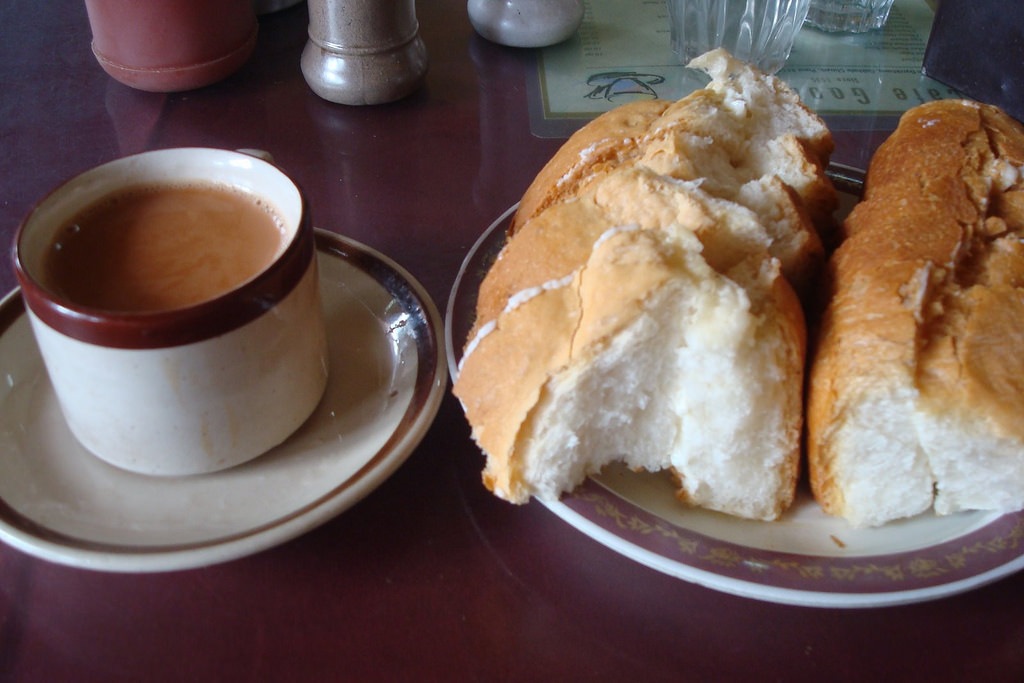 If you want something simple yet wholesome then drop by this Irani Café located near the Film Institute on FC Road. One of the oldest and most famous hangouts of Pune, Café Goodluck has seen the likes of film stars such as Dev Anand and many others during their Film Institute days. A must-have on their menu is the delicious Keema Pav, Bun Maska, Bun Omelette and Irani Chai. Foodies also recommend Chicken Ra Ra!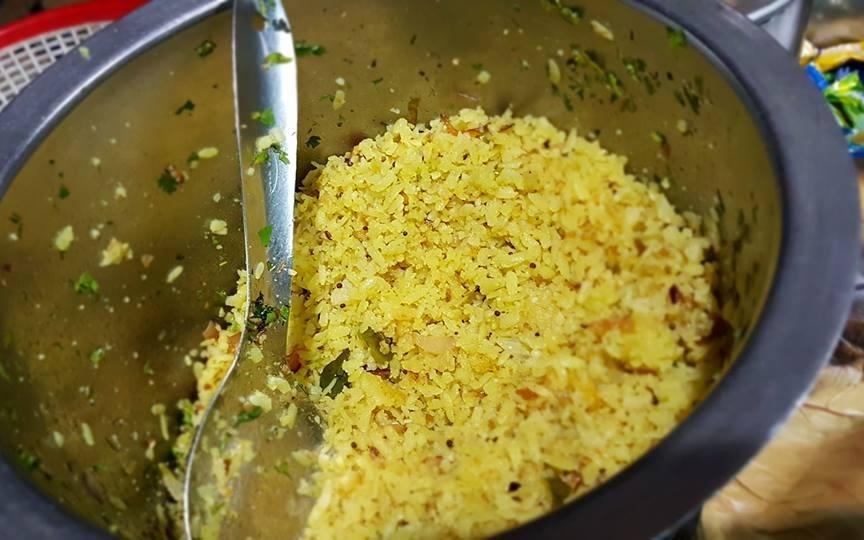 Nothing says traditional Puneri Nashta than Amruteshwar at Nal Stop, Erandwane. A small yet legendary breakfast hangout, Amruteshwar is particularly well-known for its steaming hot servings of Kande Pohe, Upma, Sheera, Sabudana Khichdi and Chai. The best part – it starts as early as 3 AM!
2.) Relive history at Shaniwar Wada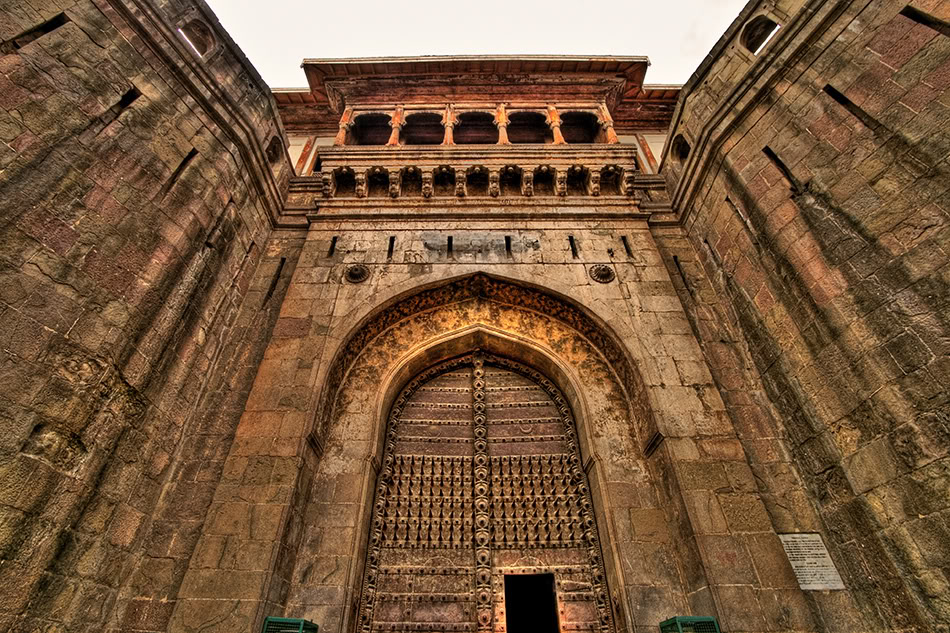 After breakfast, head to the historical icon of Peshwa Dynasty – Shaniwar Wada! This 18th-century fort is one of the most popular and intriguing attractions of the city. Built by Bajirao Peshwa I, it was the seat of the Peshwas of the Maratha Empire until 1818; after which it was captured by the British. Explore the courtyards, gardens, rooms and palaces of this iconic fortress that still resonate with the history of the Maratha period. If you visit during the evenings, you can even catch an exciting sound and light show that takes you through the journey of 'Shaniwar Wada'.
3.) Pray with devotion at Dagdusheth Halwai Ganpati Temple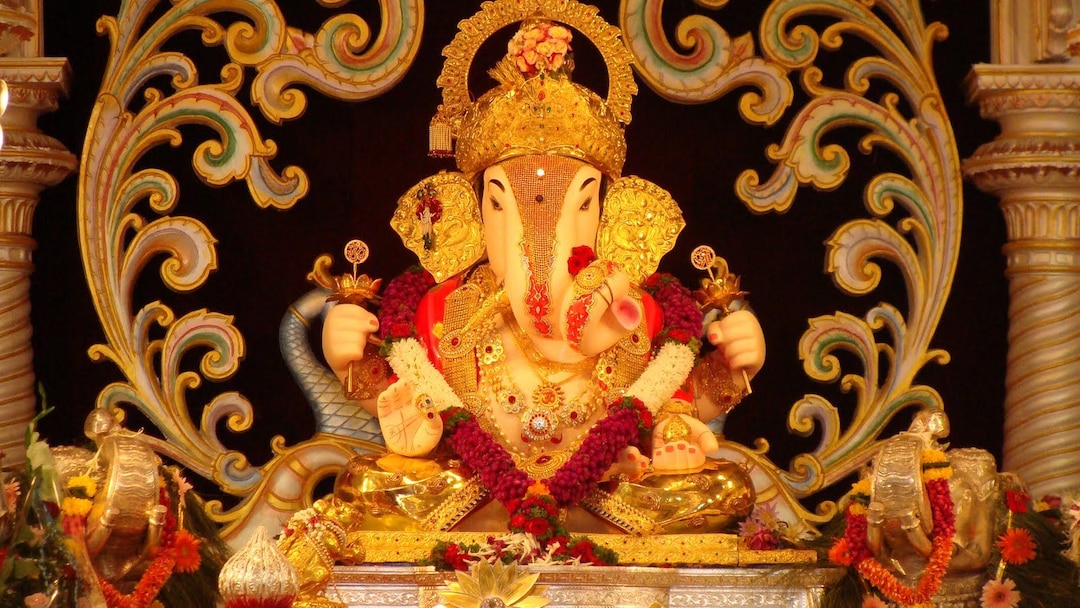 Next stop, one of the most prominent and sacred Ganpati temples of Pune! Established in the year 1893, this Ganpati Mandir is an extremely popular deity of people in Maharashtra and even around the world. The idol is placed in such a way that the local thoroughfare of Pune can get a glimpse of their favourite 'Bappa' even from the street outside. An extraordinary place of worship, Dagdusheth Halwai Ganpati Mandir should definitely be on your Ganpati trail when you visit Pune.
To know more about Ganpati temples in Maharashtra, read: Ganpati Temples Of Maharashtra – Go On The Trail Of Your Favorite Bappa!
4.) Go back in time at Raja Dinkar Kelkar Museum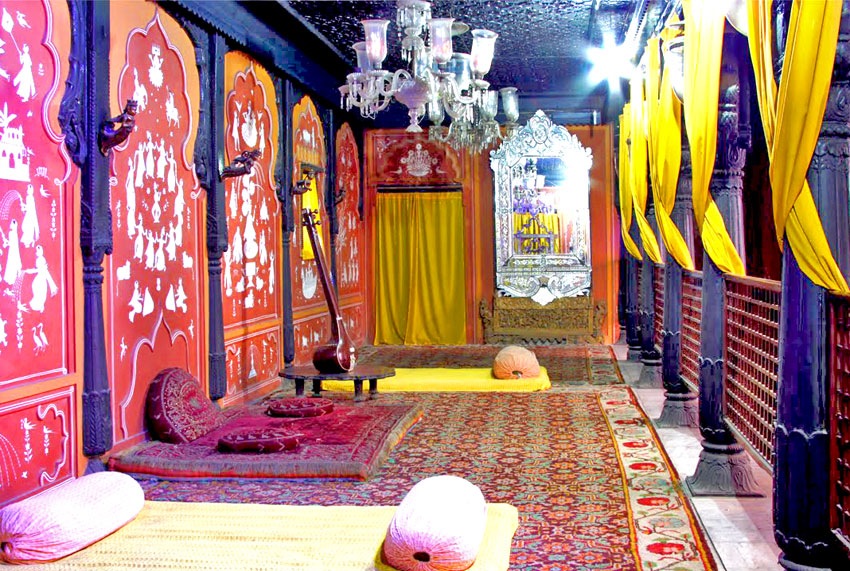 What is sightseeing without a museum?! A collection of over 20,000 objects (of which 2500 are on display), Raja Dinkar Kelkar Museum in Shukrawar Peth is an interesting getaway to spend your afternoon. Here, you can check out various sculptures belonging to the 14th century and artefacts such as ornaments, war weapons, vessels, musical instruments, paintings and everyday use articles made by skilled artisans from the 18th and 19th centuries.
5.) Indulge your taste buds at Sujata Mastani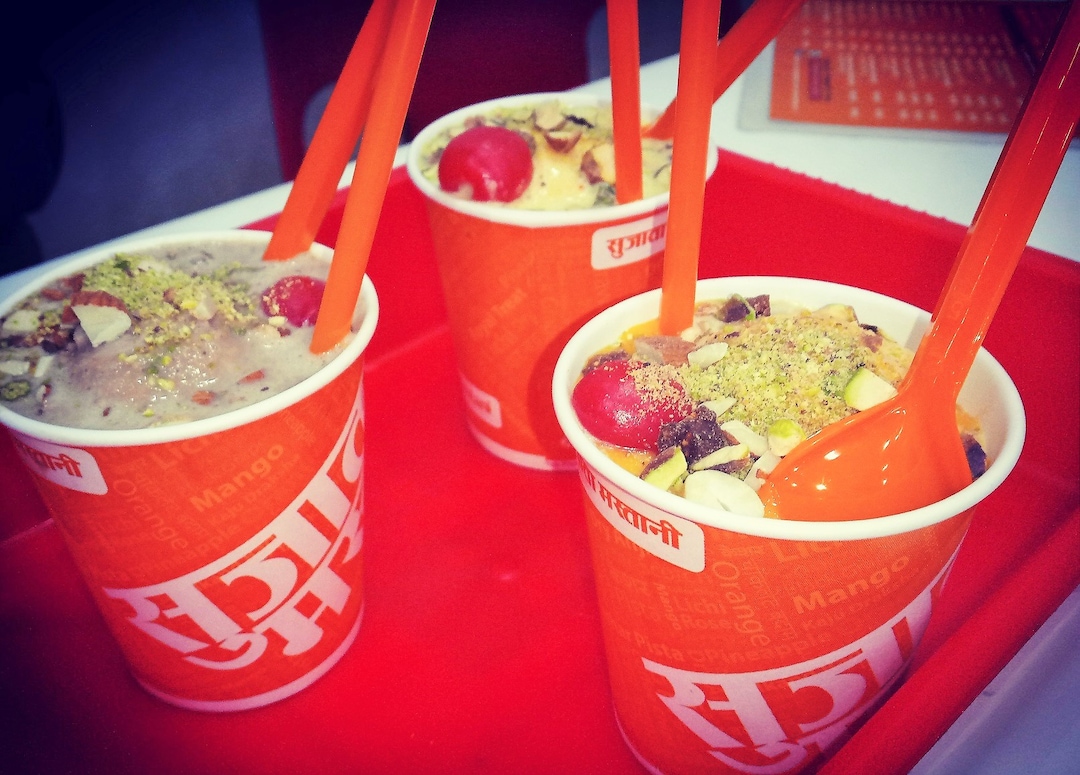 Your sightseeing experience in Pune is incomplete without tasting the popular Sujata Mastani! Essentially, Mastani is a thick fruit-flavoured milkshake topped with ice-cream and condiments such as dry fruits, edible fruit pieces etc. The small shop in Sadashiv Peth was set up in 1968 and still uses the traditional French Pot method to make their delicious and lip-smacking Mastanis. The popular beverage is named Mastani since it looks as attractive and beautiful as Bajirao's Mastani (legendary folklore). There are many outlets and branches of Sujata Mastani all over the city. The one in Sadashiv Peth would be the closest if you are near Raja Dinkar Kelkar Museum.
6.) Some must-visit pitstops at Pune City
Don't forget to stop by some of the most famous outlets in Pune that in a way, have been defining the very identity of Pune city over the years.
The best place in Pune for Shrewsbury Biscuits and Mawa Cake! This quaint old bakery in Pune is the go-to shop for freshly baked goodies such as cakes, puffs, biscuits, cookies etc. Visit the bakery and buy your goodies in time, because as soon as the shop opens there's a huge crowd waiting to get their hands on some delicious baked goodness!
A name that's synonymous with the city of Pune itself! Chitale Bandhu Mithaiwale has been the flag bearer of sweets shops and confectionary items in Pune city. Particularly favourite amongst their delectable and wide collection is Bakarwadi, Amba Barfi and Kandi Pedha. There are a number of outlets all over the city and whichever part of town you visit, you will definitely find a Chitale Bandhu outlet close by.  Do visit this shop for buying some delicious goodies and when you do, make sure to buy a packet of Bakarwadi for yours truly! 😉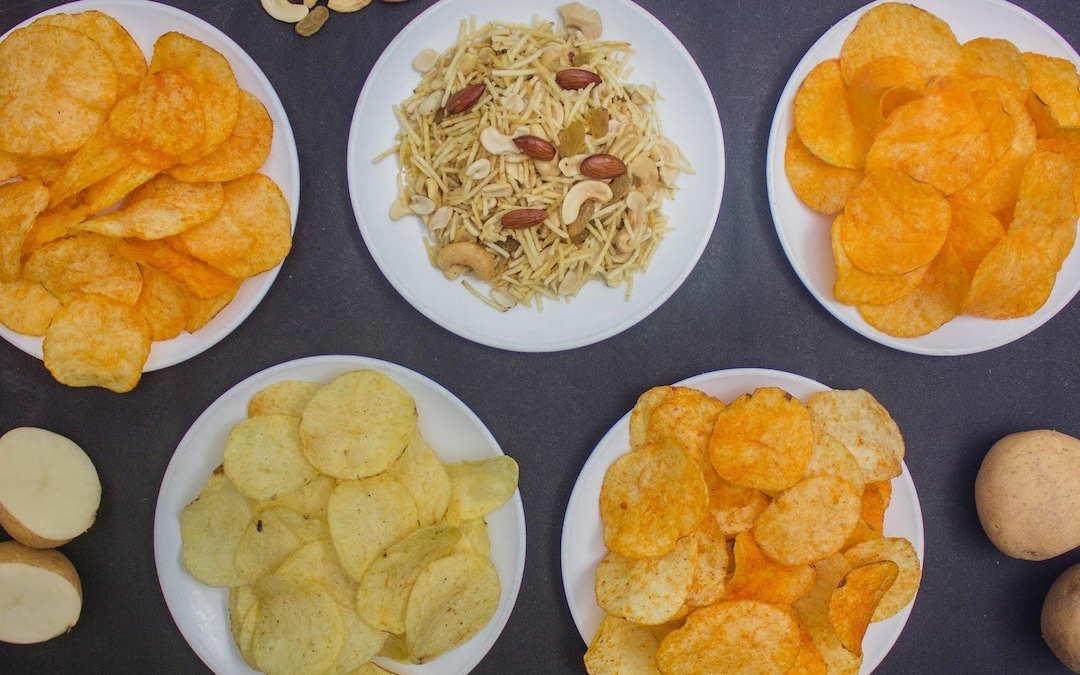 Another favourite from the city is Budhani Bros Waferwala! If crispy tasty potato chips are your poison, then make sure to visit the famous Budhani Bros shop at Camp Area in Pune. Available in flavours such as classic salted, masala crunch, cheese crunch, tomato crunch and offering variations in potato mixtures, Budhani Bros have been satisfying the taste buds of the entire city since 1955.
6.) Lunch hour is the best hour of the day!
For lunch, you can fulfil your hunger pangs at any place of your choice. If you ask us, here are 3 popular and recommended eating joints you can try in and around the old city: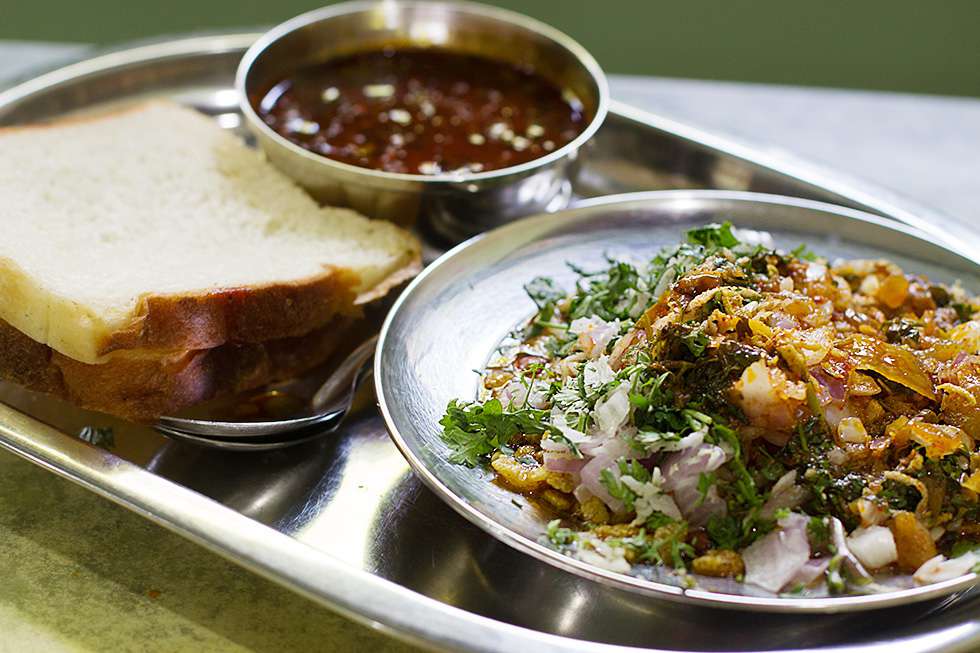 A basic yet unique food joint in Narayan Peth that has stood firm since the past 6 decades! The yummy and spicy 'Misal' at Bedekar Misal is Pune's own comfort food that can be enjoyed for lunch, breakfast, dinner or even as a fun evening snack with family and friends. The home-made delicious sprout concoction topped with crispy Sev, mouth-watering 'Tarri' (Tadka) with the goodness of simple sliced bread goes a long way in making this meal wholesome and memorable.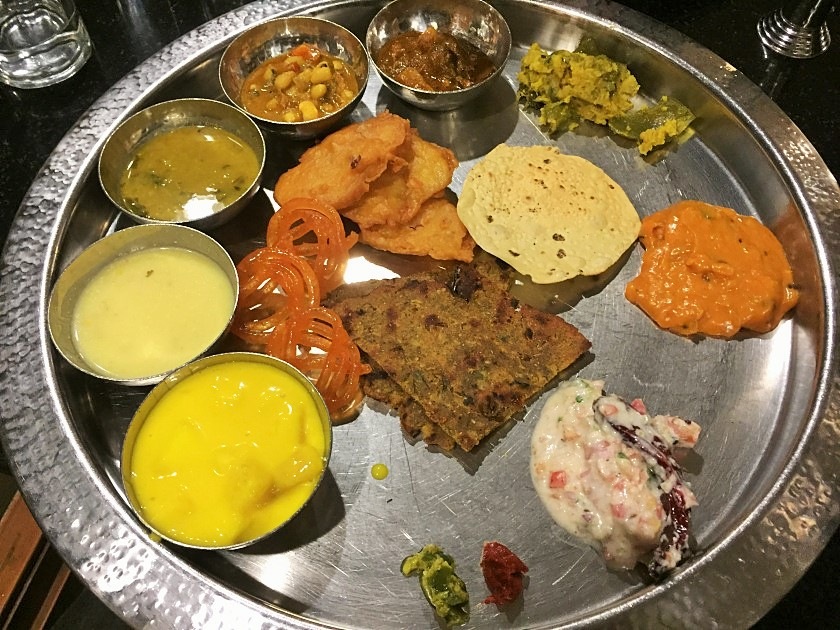 If you are in the mood for Assal (authentic) Maharashtrian Thali then you can head to Shabree Restaurant on FC Road. A local favourite and frequent go-to spot for Punekars and tourists alike, Shabree offers traditional Maharashtrian fare such as Zunka Bhakar, Puran Poli, Masale Bhat, Aaluchi Bhaji, Kothimbir Vadi and variations in Punjabi as well as Chinese food.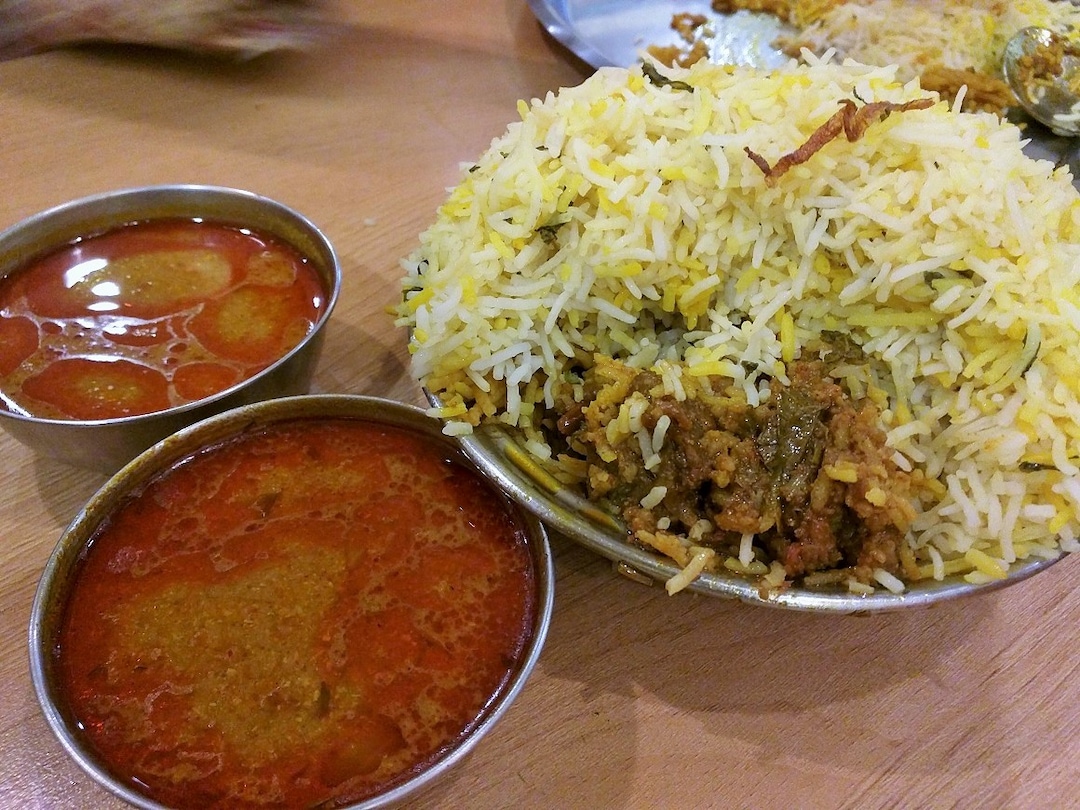 Don't worry… we are not just being partial to vegetarians! Tiranga's Non-Veg at Paud Road, Kothrud is the place to go if you want to enjoy some delectable Non-Veg Biryanis. You will notice Tiranga almost immediately due to the large crowd that is always gathered around this small joint. Particularly famous is the Chicken Biryani (served with Rassa), a recipe that has been passed over generations and a taste that is finger-licking good!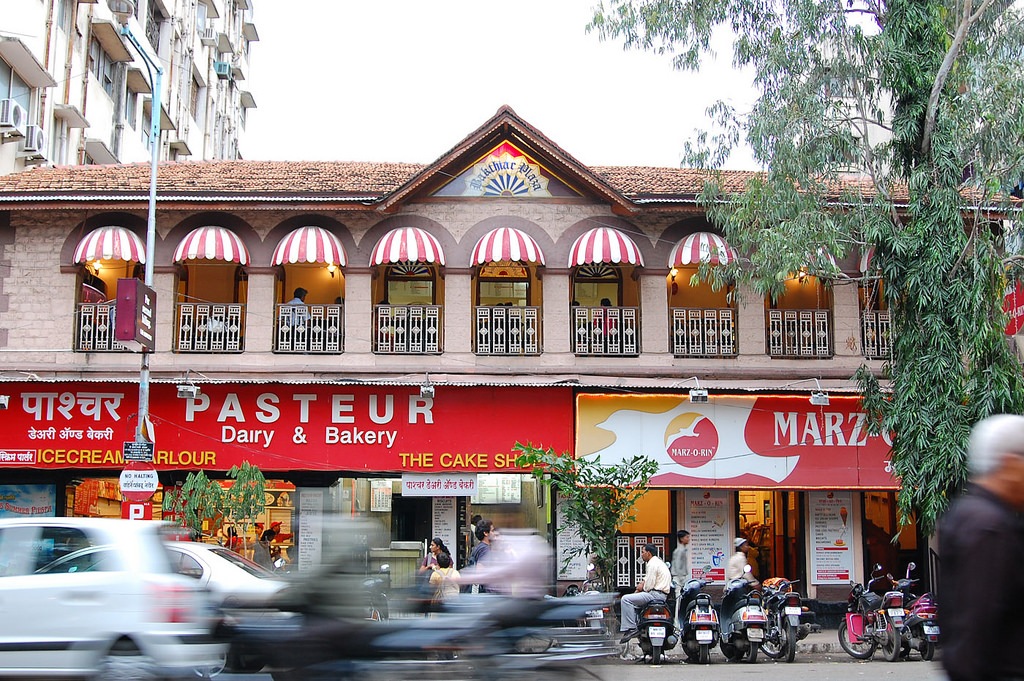 Could be a little out of your way if you are in Old Pune, but a visit to this awesome place is completely worth it! Located at Bakthiar Plaza on MG Road, Marz-O-Rin is a food haven offering delicious sandwiches, rolls, burgers, pasta, juices and cold coffee. The interiors are remarkable with heritage-style seating and decor that grabs your attention as soon as you walk in or rather climb through the quaint old wooden staircase to the main restaurant space. A legacy of over 50 years, Marz-O-Rin has maintained its quality over the years to become one of the best places to eat in Pune.
7.) Shop till you drop at Laxmi Road 
Your one-stop shopping destination in Pune is Laxmi Road! This busy yet colourful commercial street is a melange of various wholesale shops, retail shops, exclusive stores and showrooms. The road begins from Alka Talkies Square upto the Cantonment Area of Pune covering an area of almost 4 km with shops on either side of the street. There are various stores such as jewellery, hardware, household items, utensils, clothing along with a number of food stalls and small eateries that satisfy your food cravings while you are on a shopping spree! For the best bargains and a variety of shopping essentials, visit the extremely popular Laxmi Road and we guarantee that you won't be disappointed. After all, a Punekar genuinely believes that there is nothing under the sun that cannot be found at Laxmi Road, Pune!
8.) Beat the Heat at Pu La Deshpande Garden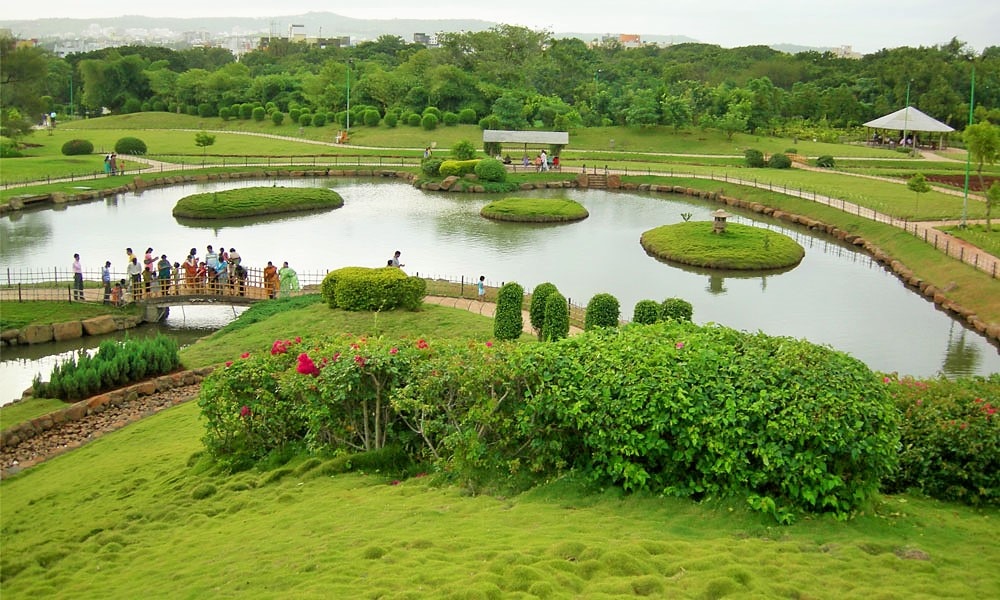 It's almost evening and the perfect place to unwind and relax is at Pu La Deshpande Garden on Sinhagad Road. Named after the iconic and prolific Marathi writer, Pu La Deshpande, the Pune-Okayama Friendship Garden is one of the largest garden spaces in Pune, built on an area of 10 acres. The garden was inspired by the 300-year-old Japanese garden, Kōraku-en Garden in Okayama. The Mughal Gardens here are an exact replica of the Mughal Gardens at Rashtrapati Bhavan. A perfect place to enjoy pure nature and beautiful surroundings, Pu La Deshpande Garden is a must-visit on your day trip to Pune!
9.) Don't miss the sunset from Sinhagad Fort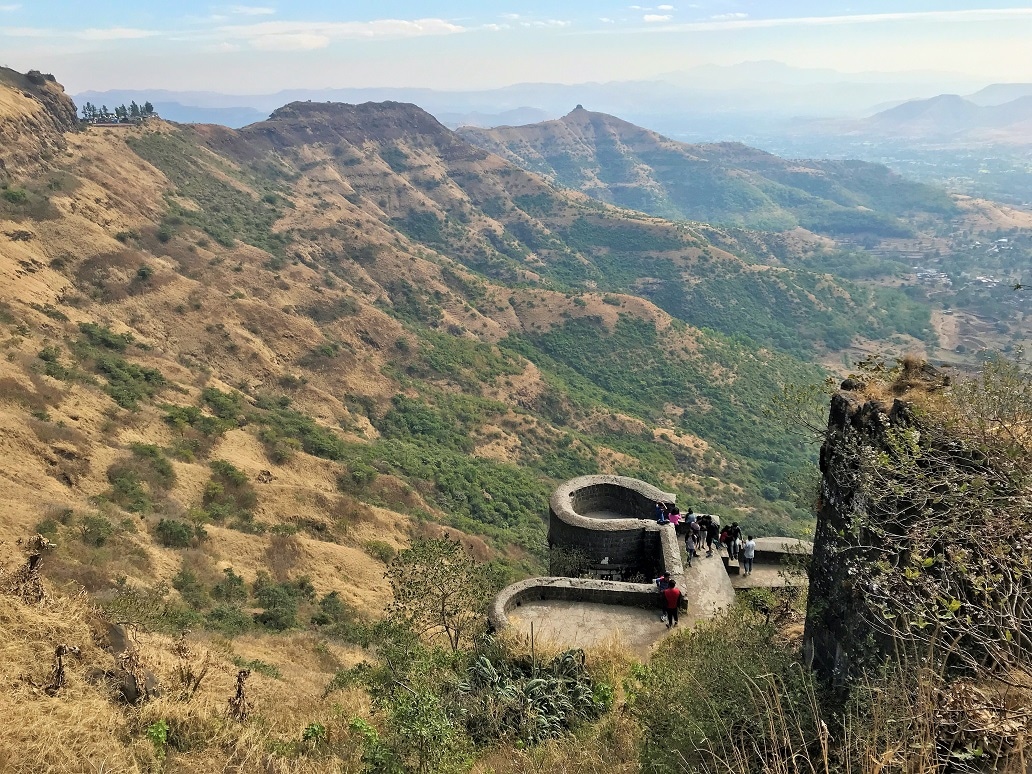 The final stop for the day and the perfect place to end your Pune journey (atleast for the day)! Sinhagad Fort is a remarkable fortress belonging to the period of Chatrapati Shivaji Maharaj with a history that suggests it goes back almost 2000 years. The fort is located on the Bhuleshwar hill of the Sahyadri mountain ranges and has been the site of many a historic battle during the Maratha reign. It is one of the most popular weekend spots for Punekars who enjoy trekking to the top from the base in Sinhagad village. You can either take your private vehicle right upto the base of the fort or park your vehicle below the hill and enjoy a trek to the top (if you are up for it!). Either way, it is a wonderful experience to visit this fort and witness a beautiful sunset to end your day!
10.) Some Bonus Attractions in Pune
You can include some of the places mentioned below as part of your day trip to Pune. In order to include these, you will have to let go of some places that are part of this list or increase your duration of stay in Pune. Choose whichever places and experiences you think are more convenient and comfortable for you! Pune is, after all, a city that delivers more than what it promises. So, don't be surprised if you find yourself wanting to explore even more of the city during your visit! Make the best of your time and plan your visit in a way that makes you happy by the end of it…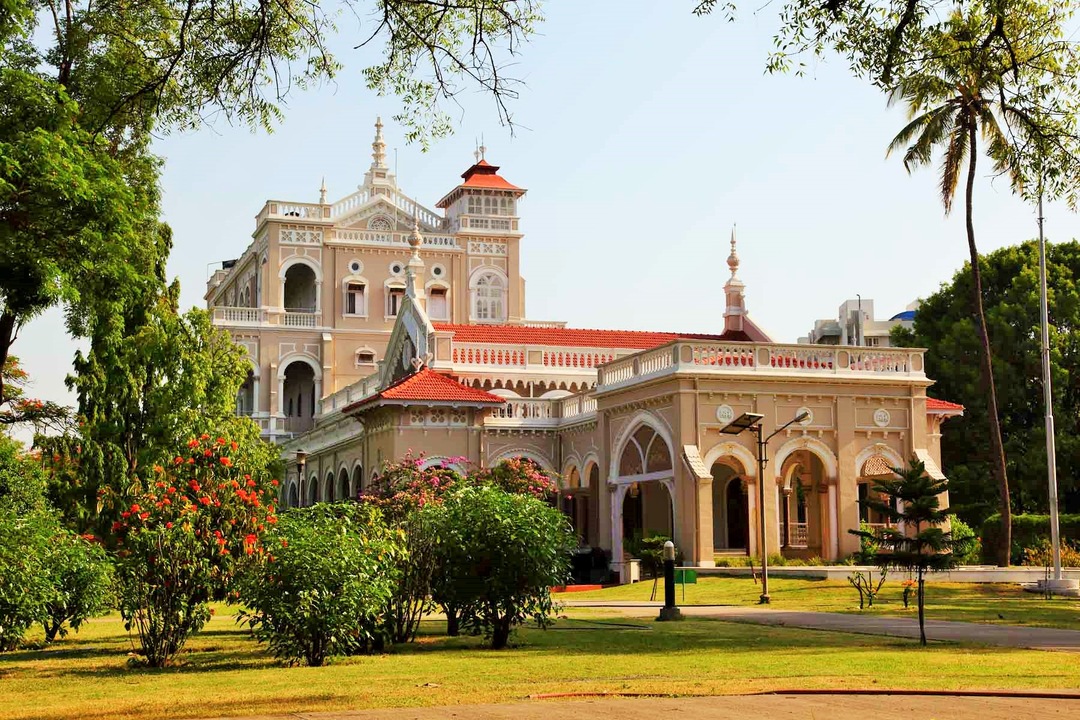 Built by Sultan Muhammed Shah Aga Khan III in 1892, Aga Khan Palace served as a prison for Mahatma Gandhi, Kasturba Gandhi, their secretary Mahadev Desai and Sarojini Naidu during the Indian Freedom Struggle Movement. It is a place of historical and national significance; one of the most popular tourist attractions in Pune.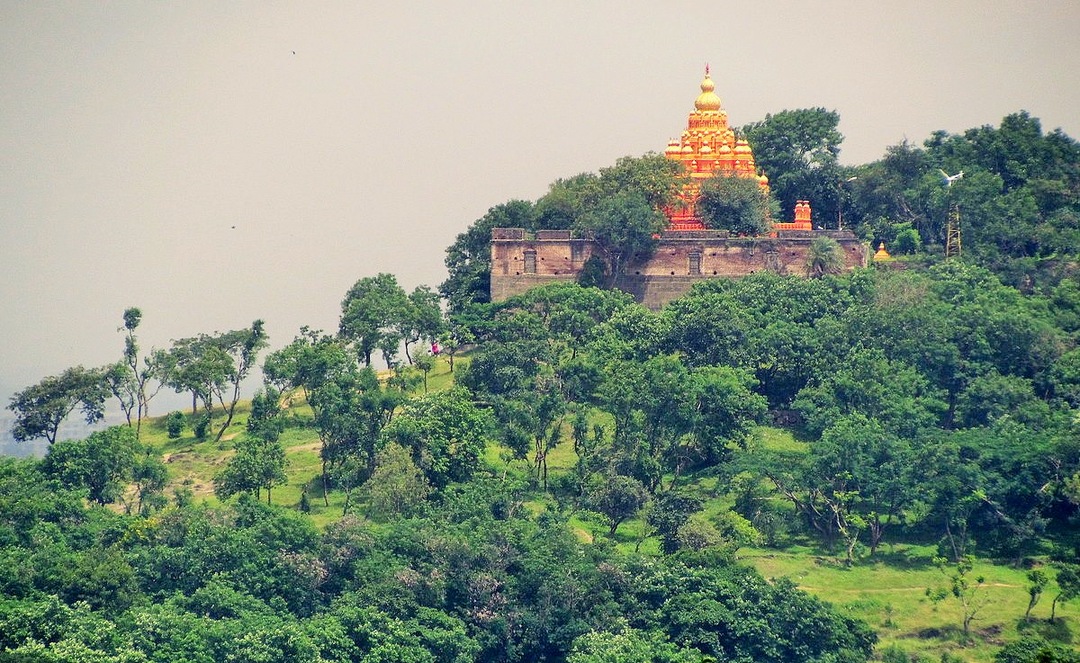 A wonderful hillock that rises above the city and holds one of the oldest heritage structures of Pune, Parvati temple. One of the most popular tourist places in Pune and an observation point to get a panoramic view of the city.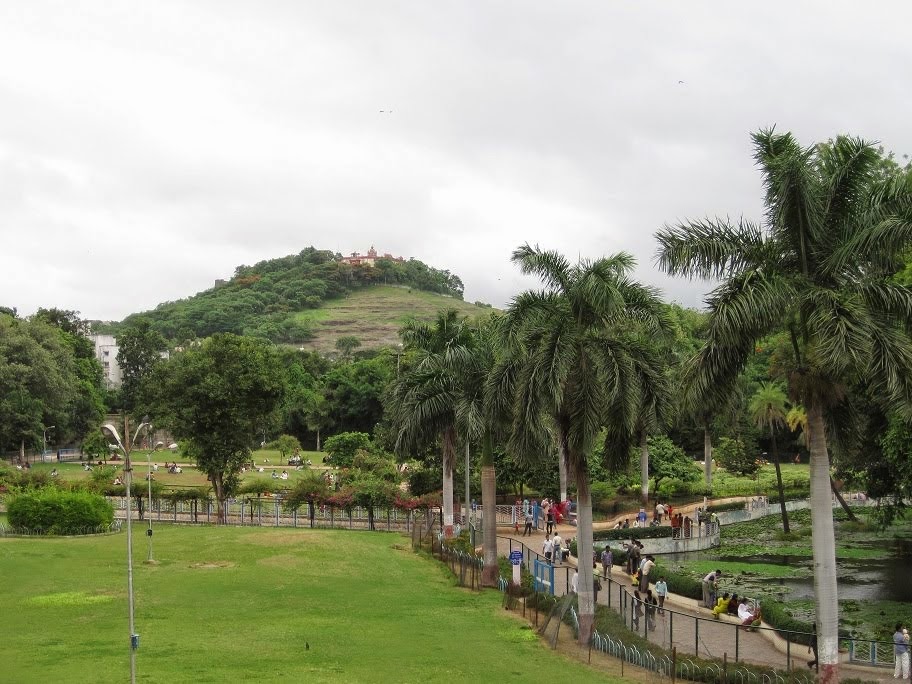 The entire Saras Baug complex near Swargate is built on an area of 25 acres. It consists of a huge park and a famous Ganpati temple known as 'Talyatla Ganpati' (Ganpati in the Lake).
A famous area located at the heart of Pune city consisting of a huge market and a prominent temple dedicated to Lord Ram, Ganpati and Shiva.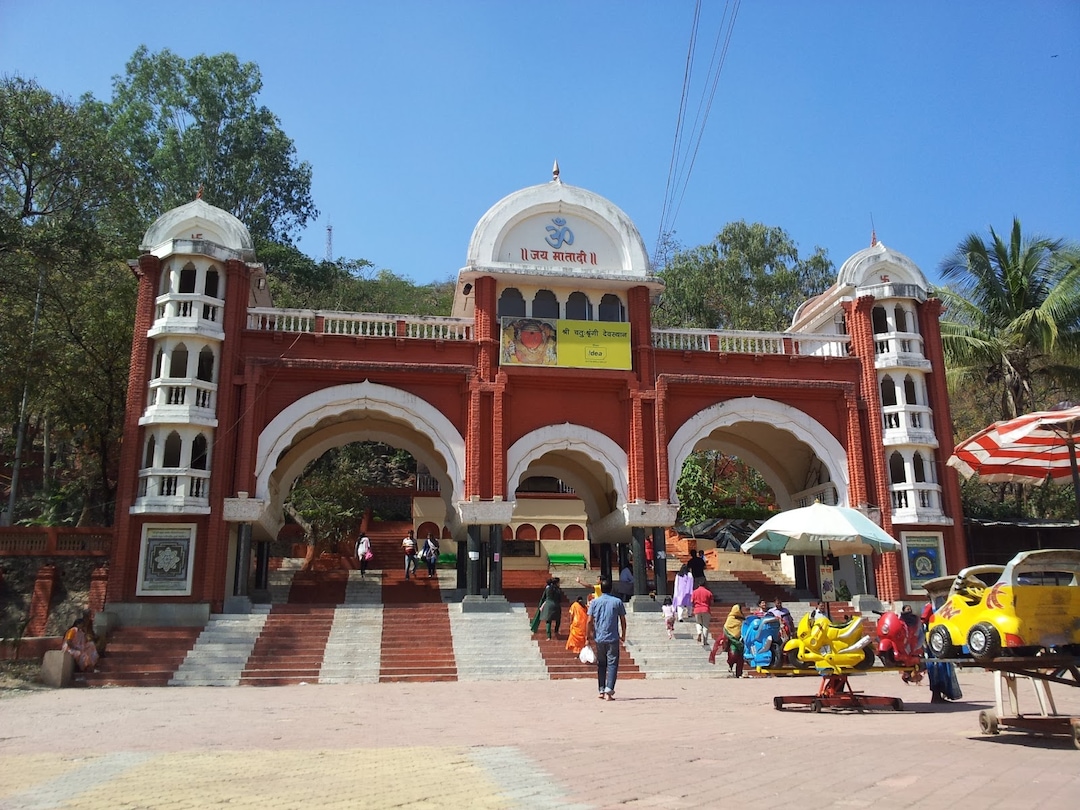 Located on Senapati Bapat Road, Chaturshringi temple was built during the Peshwa period. The main deity is Goddess Chaturshringi also known as Ambareshwari (symbol of power and faith).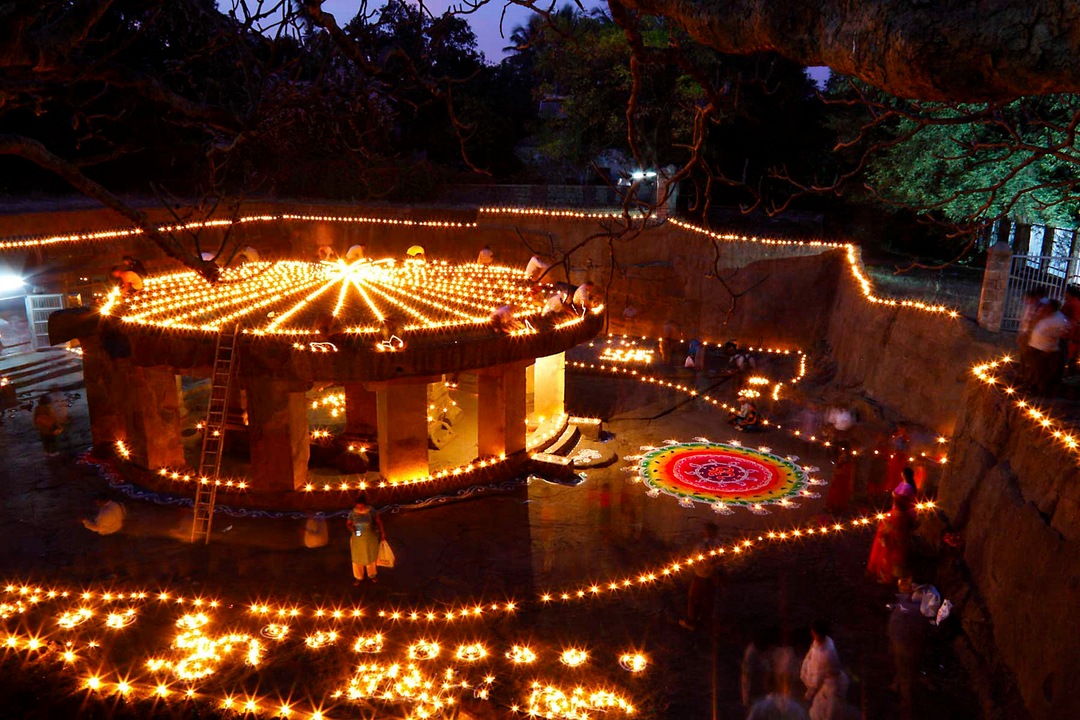 An exquisite temple rock-cut cave temple carved out of a single basalt rock at Shivaji Nagar, Pune.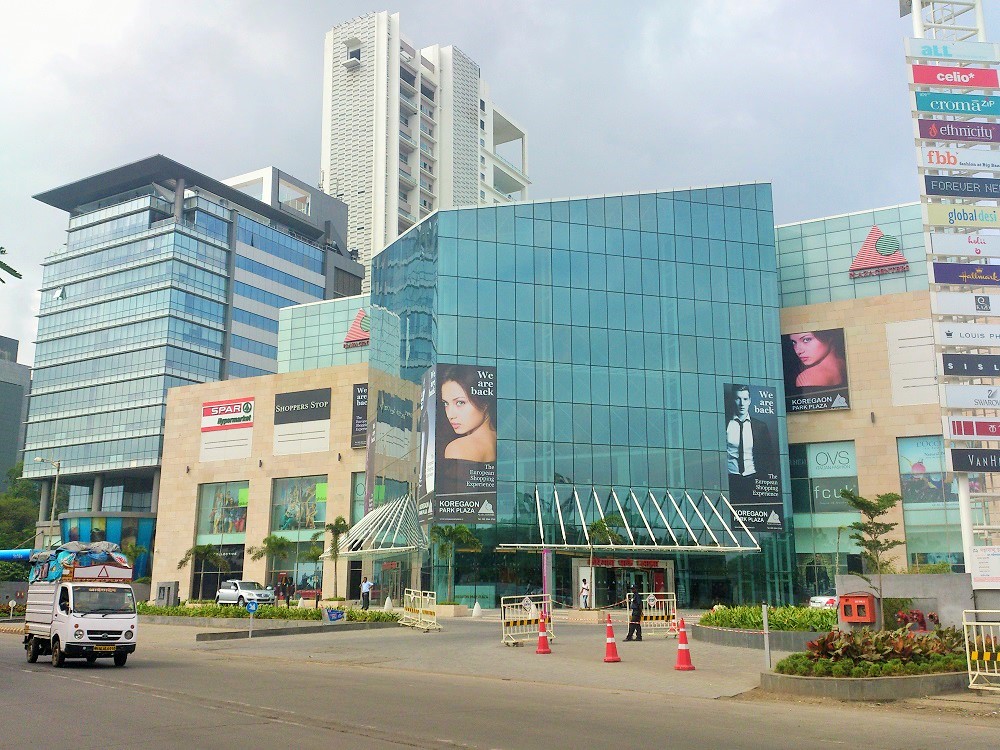 A prominent neighbourhood on the south banks of the Mula-Mutha River. One of the most prestigious addresses in Pune, it is primarily a residential area which is now slowly turning into the commercial hub of Pune. You will find several IT parks, shopping malls, high-end outlets, five-star hotels and restaurants located in this area.
That sums up our list of must-visit places in Pune if you are in the city for a day! Now, there is no particular order that you need to follow when it comes to visiting these attractions. Make up your own itinerary and visit the places that you find are more suitable for your journey. In the end, it is more important to experience the city, its culture and its people rather than just ticking off some random places from your list. Experience what it feels like to be in India's most liveable city and we guarantee, you will keep coming back for more… After all, Pune Tithe Kay Une!
*Feature Image Courtesy – Niloufer Wadia, theydrawandtravel.com