Reading Time:
4
minutes
Its incomparable natural beauty makes Srinagar 'A Heaven on earth'. Encircled by the mighty Himalayas, the panorama of the lush green trees, grasslands, and snow-covered mountain peaks are enough to make you fall in love with this city.
Srinagar, the largest city of the union territory of Jammu and Kashmir, has greenery covering every nook and corner of this place. It is known as the summer capital of Jammu and Kashmir because summer is the season when the natural beauty of Srinagar is in its most glorious form. However, the city is not any less beautiful in the winter. The sight of snow-capped mountains, snowflakes covering the trees, and frozen lakes are views worth capturing.
A lot of national and international tourists take Srinagar tour packages every year. On the one hand, they get to visit famous tourist places in Srinagar to witness its amazing natural beauty, and on the other, they are allured by colorful Kashmiri attire, handicrafts, and pashmina shawls. Besides this, Shikaras and houseboats in Srinagar are quite famous. Your tour of Srinagar is incomplete unless you go for the Shikara boat ride in this city in Kashmir. Floating on the clear waters of Dal or Nagin Lake and witnessing immense greenery of Srinagar is an experience that will stay with you forever.
Romance blooms in the beautiful city of Srinagar, and that is what makes it a famous honeymoon destination. Couples taking a vacation here, instead of staying in a hotel, go for booking a houseboat in Srinagar to spend quality time with serenity all around.
1. History of Houseboats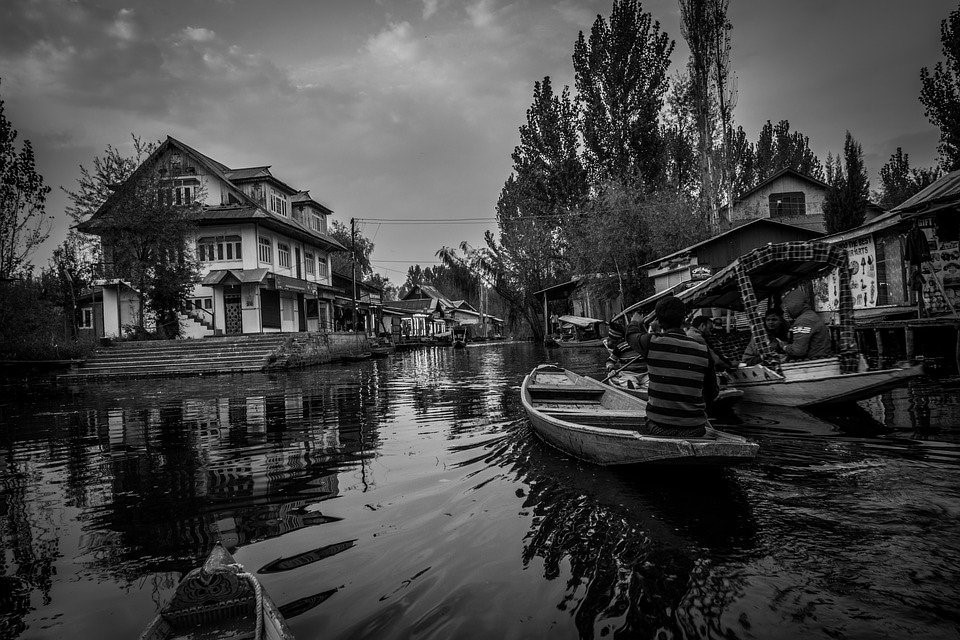 Europeans brought houseboats to Srinagar in the 19th century. They were fascinated by the beauty of Kashmir and wanted to buy land in the valley to reside and settle down. However, the laws in Kashmir were such that they didn't allow Europeans to do so. It is then that Europeans came up with a solution that enabled them to build a residence in Kashmir while following the rules and regulations related to land that was laid down by the State. They decided to build wooden houses on lakes and Jhelum River in Kashmir. These houseboats were beautifully designed and had intricate carvings made out of wood.
At the time of independence, when the Europeans left, these houseboats weren't of any use. They were standing still like showpieces. It is then that the owners of the houseboats decided to convert them into luxurious hotels. Since then, houseboats in Srinagar became a major source of attraction for tourists.
At present, houseboats on lakes like Dal Lake in Srinagar are a major tourist attraction. Tourist love staying in some of the best houseboats in Srinagar on Dal Lake, Nageen Lake and other water bodies. If this is a holiday idea that excites you as well, then here's a helpful guide on the options available: –
2. Dal Lake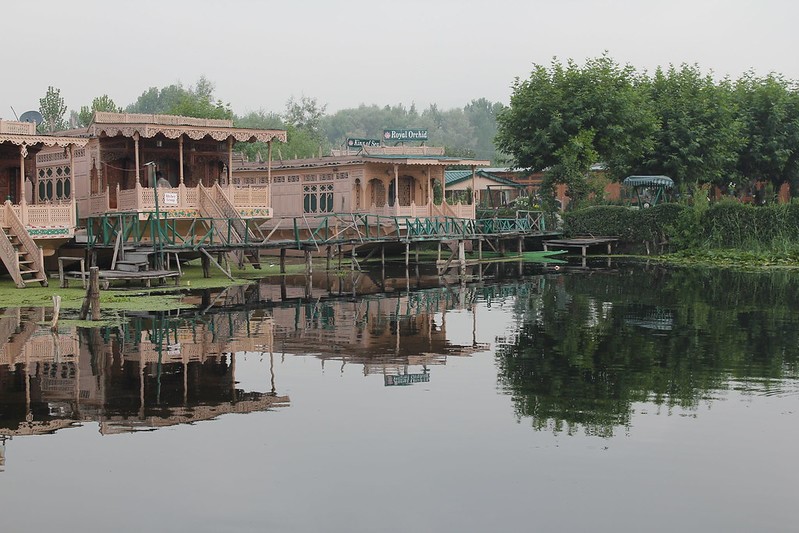 Dal Lake is considered to be the jewel of Srinagar. Adjacent to famous Mughal gardens, the natural beauty that surrounds this lake is extremely captivating. It is very famous among the couples because the houseboats on Dal Lake in Srinagar take them on a romantic trip. Couples love spending tranquil time on these houseboats in Srinagar Dal Lake to capture the majestic sights of Pir Panjal Mountain range and greenery that envelops Dal Lake. What enhances their experience of stay on a luxury houseboat on Dal Lake in Srinagar is the oh-so-mesmerizing sights of sunrise and sunset.
3. Nagin Lake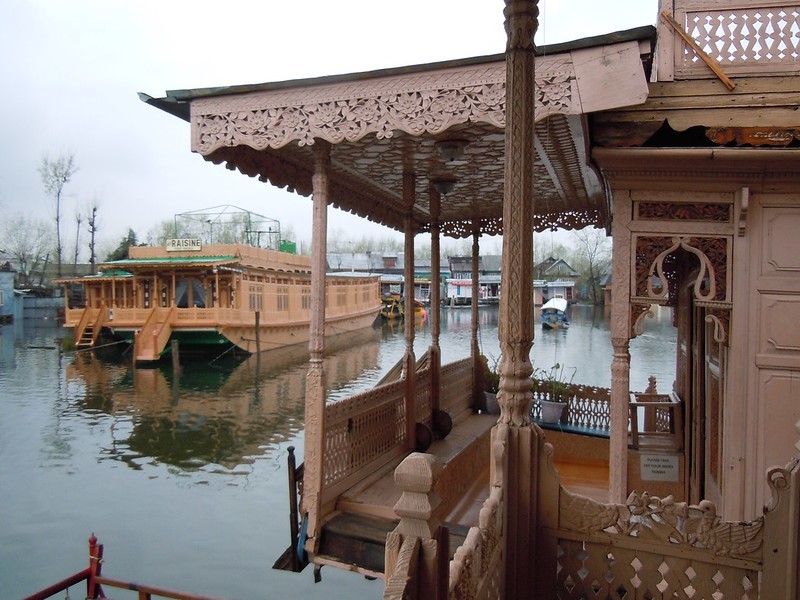 Nagin Lake has a calm environment as compared to Dal Lake. Yet, it is surrounded by as much natural beauty as Dal Lake. It is the perfect place for those willing to stay in the best houseboats in Srinagar that are marked by a composed environment. Couples staying in houseboats on this lake in Srinagar will get to see willow and poplar trees forming a dense cover around the Nagin Lake. Since this lake is less crowded, you can indulge in some fun activities like swimming and skiing here.
4. Manasbal Lake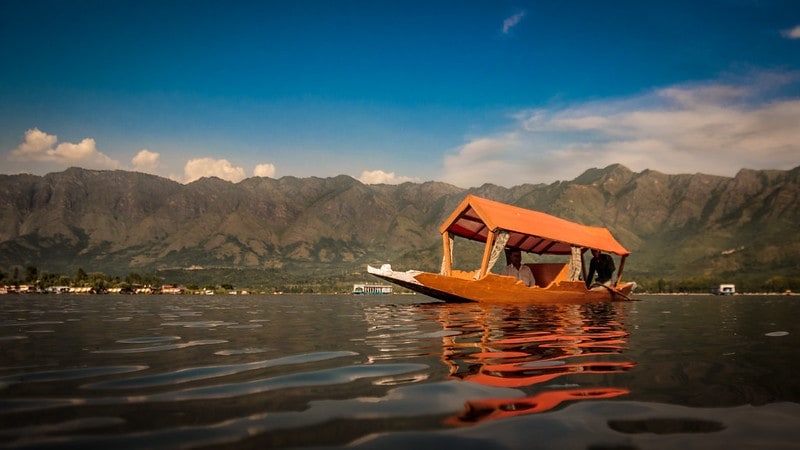 Manasbal Lake is a wonderful place that is situated around 30 km away from Srinagar. With Lotus flowers floating over the lake, this lake is one of the most beautiful lakes in Srinagar. Away from the city setting and surrounded by three villages, namely Jarokbal, Kondabal, Ganderbal, the rustic neighborhood of this lake is filled with the aura of romance. When you go on Shikara ride with your better half in this lake, floating through the fields of lotus and looking at the scenic beauty can fill your heart with unbridled joy!
5. An Idyllic Experience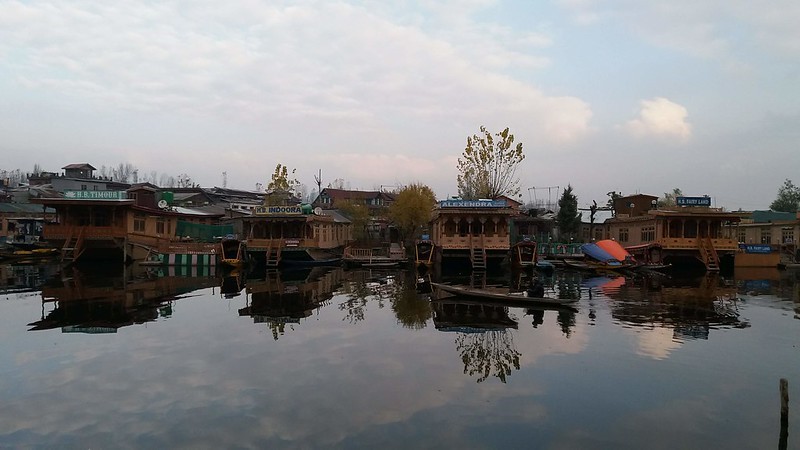 Nothing is as exciting as staying in a houseboat. For the price you pay for a houseboat in Srinagar, the facilities and conveniences are akin to that of a hotel. However, there's no comparing the fun of staying in the best houseboats in Srinagar. You wake up in the morning to see immense natural beauty and view of the sunrise with your better half. You get to witness the Kashmiri way of life and taste authentic Kashmiri cuisines. While staying in a houseboat in Srinagar, you cannot miss on the floating vegetable and flower market on Dal Lake. Later in the morning, go on a shikara ride on Nagin Lake and you will come across flower vendors on the floating market.
Although Srinagar sees tourist footfall all-round the year, the best time to Srinagar is between April to October. This is also an ideal time for booking a houseboat in Srinagar on Dal Lake or Nagin Lake to make your romantic holiday package even more blissful!