The first thing anyone does when the weather strikes them with a heatwave is to start planning a vacation to a hill station. Hill stations are cool, calm, and do not have the hustle-bustle of a city like Chennai. And the good thing is that when you are living in Chennai, you don't have to go far to visit a hill station. There are several hill stations near Chennai. You can visit one of them on a weekend with your friends or family to have a relaxing weekend. Book a thoughtfully curated South India tour package with Veena World to visit some of the most beautiful hill stations near Chennai. So what are these hill stations near Chennai that you should visit? Here they are:
1. Yelagiri Hills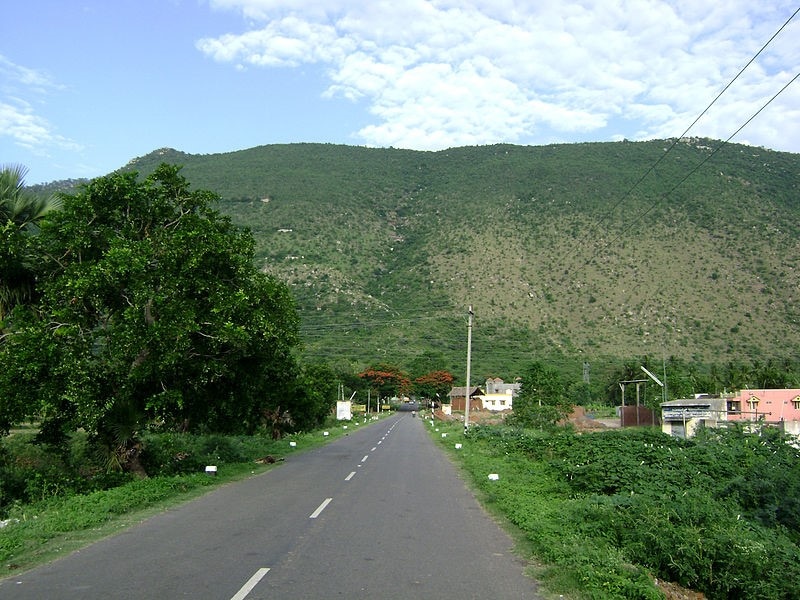 Yelagiri is a small village in Vellore, Tamil Nadu, 230 km from Chennai. It's located at an altitude of 1.1 km above sea level. The hill station is a paradise with lush trees and beautiful roses. It's a good place to visit with friends because Yelagiri is known for its adventurous activities. Here, you can do mountain climbing, trekking, and more. If you are a person who likes a little adventure on their trips, Yelagiri Hills is the hill station that you should visit.
2. Horsley Hills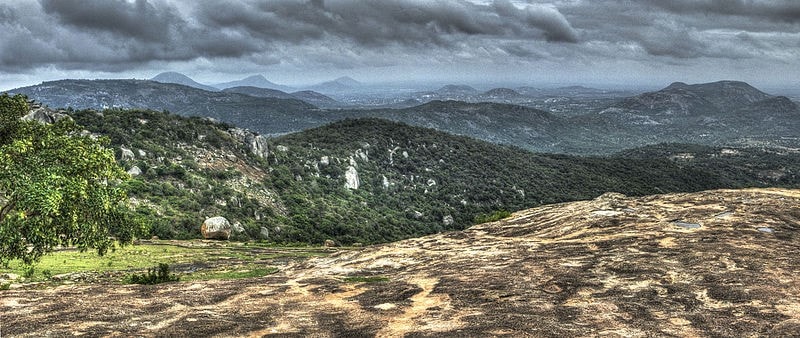 One of the reasons people love to visit hill stations is that they get to be with nature. There is nothing but greenery and cool air around them. This is also the reason why people love to drive to the hill stations. There's no feeling better than driving up a mountain with a cool breeze hitting your face. Horsley Hills is a hill station that will make your journey and destination worthwhile. In Horsley Hills, you can visit Gangotri Lake, Environmental Park, and the Horsley Hills Museum. It's one of the hill stations near Chennai within 300 Km. This means that it will be a long drive there but not long enough to be exhausting.
3. Munnar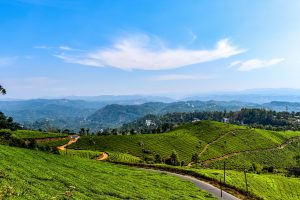 One of the best hill stations near Chennai, Munnar is also one of the popular honeymoon places in south India because of its soothing surrounding and picturesque valley. This doesn't mean that Munnar is only a place for couples on their honeymoon. You can visit it with friends or family too. In fact, if you visit it with friends, you will find several travellers who are visiting the hill station for the same reason as you. Hang out with them, socialise, and it will be a good weekend for everyone.
4. Ooty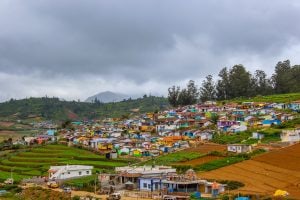 Photo by Shrihari Devadas
We cannot talk about holiday destinations in south India and not mention Ooty. Ooty has always been one of the best hill stations in south India but it was popularised even more by Bollywood. Now people in large numbers from all across India visit it every year. Every year more people find out about the beauty that is Ooty. Many even refer to Ooty as the Queen of Hill Stations. It is one of the hill stations whose beauty cannot truly be captured in photos or videos. You will have to visit it to find out how magnificent it really is.
5. Kodaikanal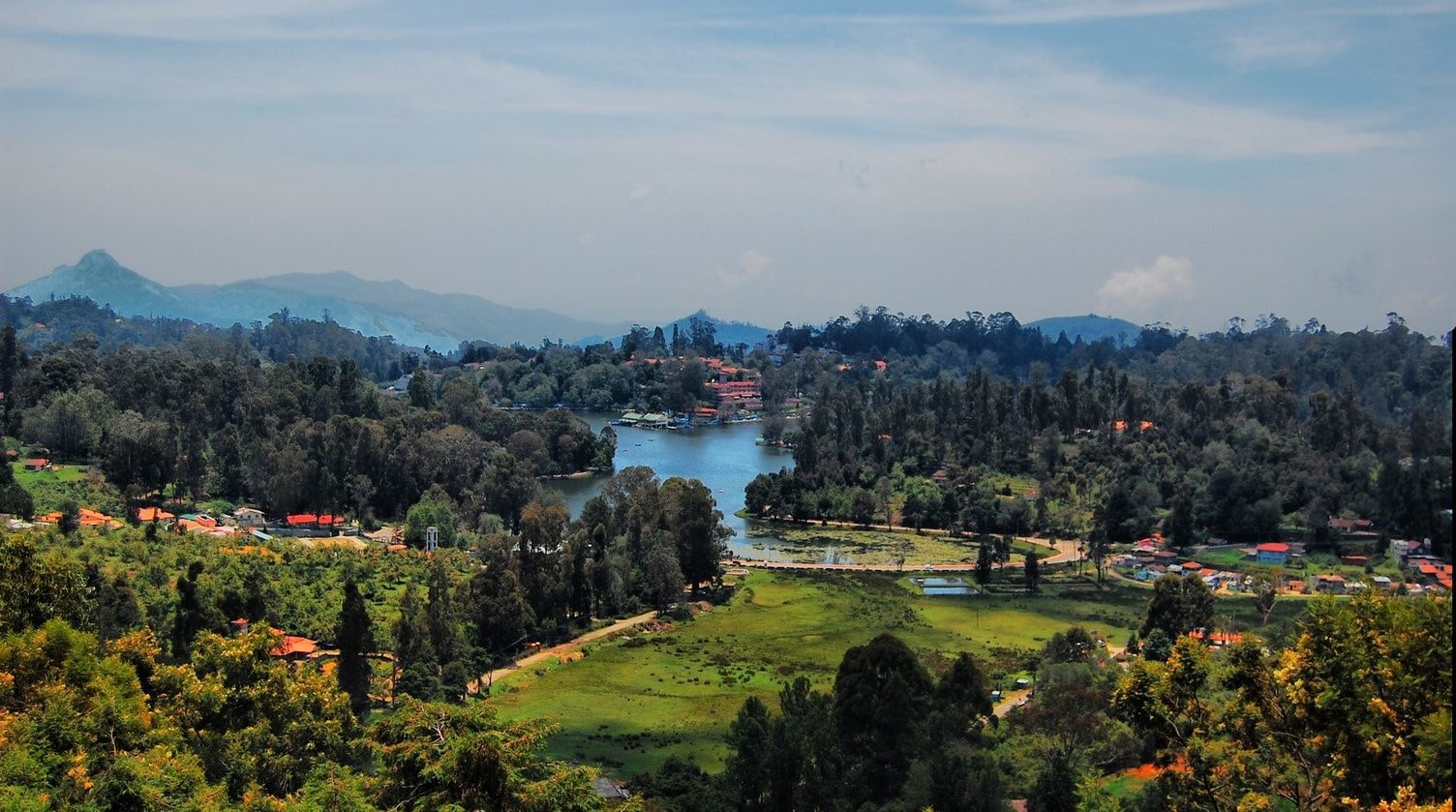 Kodaikanal is among some of the best hill stations near Chennai that you can visit. With entrancing waterfalls and large rocks, you will be truly one with nature here. Kodaikanal is a place that will embrace you. Once you start exploring Kodaikanal or even relax on your hotel balcony, you will not want to leave it. Its air is so cool you will feel rejuvenated and feel like you have entered a new world altogether. It's a place that will tug at your heart and you will visit it many times again in the future as well.
6. Coorg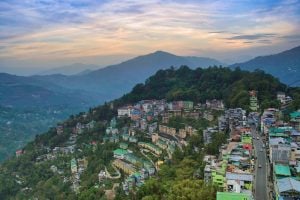 Another hill station that cannot be missed out when talking about hill stations around Chennai is Coorg. Unlike Ooty, it has not been popularized by Bollywood but is just as beautiful, if not more. If you want to visit a hill station that's extremely beautiful but is not crowded with other travellers, Coorg is the place that you should visit. Its beautiful streams and scenic spots will make you its own. You will start missing Coorg as soon as you return home.
7. Mala Mahadeshwara Betta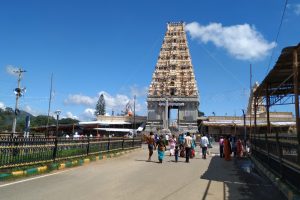 The other name of Male Mahadeshwara Betta is MM Hills. As the name suggests, it's a holy place. Here, you will find various ancient temples surrounded by the Eastern Hills. It is home to an ancient Shiv temple that's visited by pilgrims from all over India. The temple makes Mala Mahadeshwara Betta one of the popular destinations in Chennai. If you are travelling with your one family, this is a destination that they will enjoy the most.
8. Sakleshpur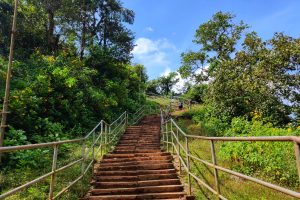 Sakleshpur is not only easily connected with Chennai, but also with Mangalore and Bangalore. Here, you will find plenty of scenic spots, forts, and adventure activities. Sakleshwar has something for everyone. Do you like exploring history? Sakleshwar has Manjrabad Fort. Do you like visiting temples? Sakleshpur has Sakleshwara Temple. Do you like adventure? Sakleshpur has trekking. Sakleshpur is a town that will embrace you with its hospitality. The hospitality of the people there will make you want to stay there forever. It's like the town is blessed with warmth. It's one of the hill stations near Chennai that will stay with you forever.
9. Wayanad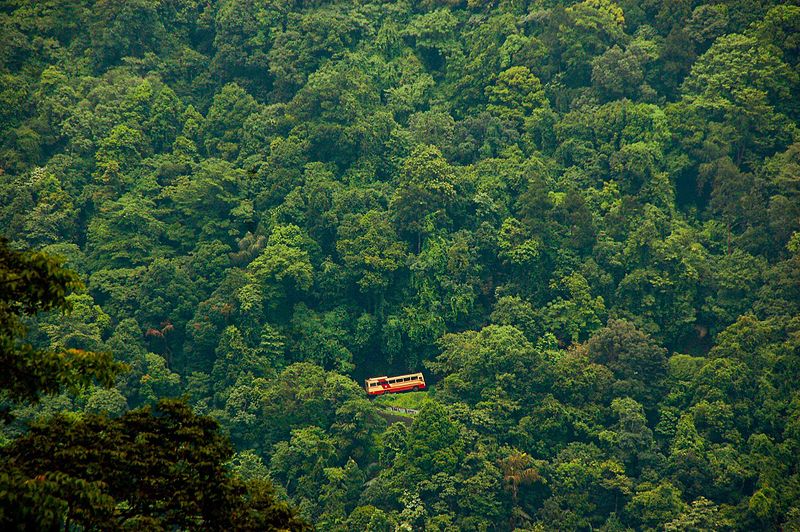 Once you visit Wayanad, you will forget about all the hill stations you have ever visited. Located in Kerala, it has magnificent waterfalls, a vast wildlife sanctuary, and historical caves. If you are one for adventures, you should visit Chembra. Chembra is the highest peak in Wayanad. It will be another feather on your heat to reach the top of it. If you are into ancient architecture, Wayanad is also home to Ancient Jain Temple, Karinthandan Temple, Thirunelli Temple, and more. It's one of the hill places near Chennai that will strike a chord with your heart from the moment you set your foot in it.
10. Araku Valley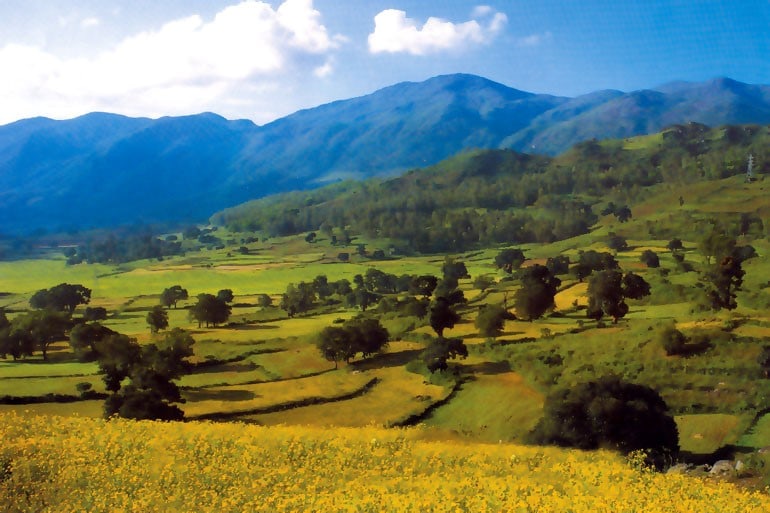 Araku Valley is one of the famous places in Karnataka. The valley is covered with lush greenery and with hills like Galikonda and Chitamogondi. For the history buffs, it also has the ancient Borra Caves that they can visit. Additionally, spending an entire day at Katika waterfalls, Ananthgiri waterfalls, or Padnmapuram Gardens will be the time best spent. If you are by yourself, take a book with you to read while sitting in nature. If you are friends or family, having a picnic there will be a great idea.
11. Chikmagalur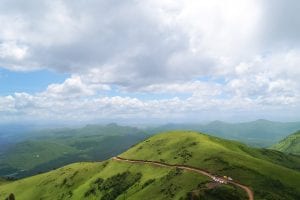 Photo by Satheesh Sankaran
You may have heard the name of Chikmagalur as a joke here and there because it sounds funny but it's not a made-up name. It's actually a place in Karnataka and a beautiful one at that. Chikamagalur is known as the Coffee Land of Karnataka. Additionally, it is home to various temples including Vidyashankara Temple, Kodanda Ramaswamy Temple, Amruteshwar Temple, Shardamba Temple, and more. It's a good place to visit even with parents. But if you would rather spend your time exploring the beauty of Chikmagalur, it has various falls, including Hanuman Gundi Waterfalls, Shankar Waterfalls, Jhari Waterfalls, and Kadambi Waterfalls. It's one of the best hill stations near Chennai and you will enjoy every second spent here.
12. Meghamalai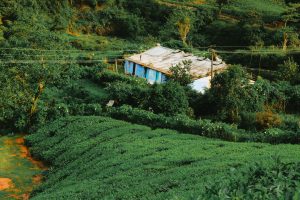 Photo by Nithin P John
Meghamalai is especially on this list for people who like to observe exotic wildlife and dense forests. Located near Chennai, Meghamalai also has a large tea estate for you to enjoy if you are a tea aficionado. It's one of those places where the weather is so pleasant you wouldn't want to leave. The place will welcome you with arms wide open and not let you go easily.
Chennai is a city from where over 20 hill stations are nearby. There are several hill stations near Chennai within 100 Km, 200 Km, and even 300 Km. Once you start exploring, there's no end to them. We hope that you find the next hill station you want to visit. If you have, book a tour package with Veena World today.