Reading Time:
5
minutes
"There is no sincerer love than the love for food!"
George Bernard Shaw, the much-decorated playwright, has managed to put our love for food in words! Having said that, with the variety of cuisines that we get today, it is difficult to write on every cuisine in the world; which is why I am going to list out the best food in India. India, the haven of spices, has a plethora of diversity when it comes to food! Diverse cuisines mean your taste buds will have a variety with each state you cross! Without much ado, I present you the list of famous foods in India that every foodie must try/ought not to miss/should taste at least once in their lifetime: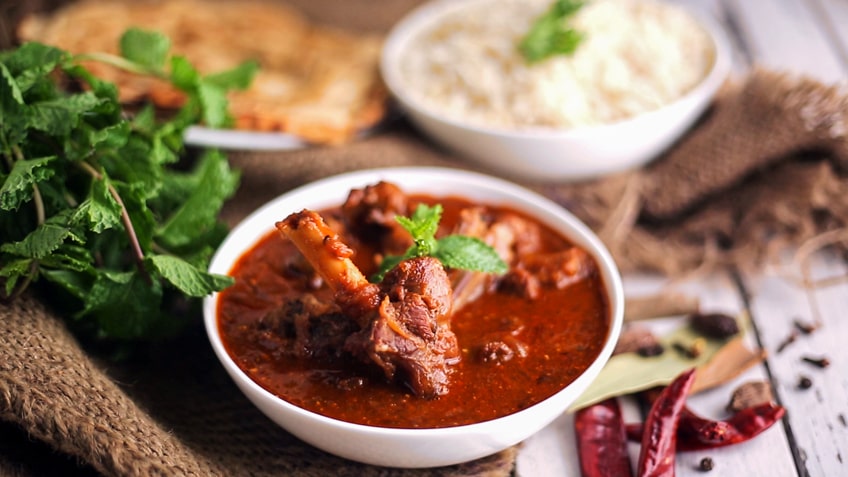 Chunks of lamb in a spicy red curry, you'd be lying if you say your mouth didn't water. This aromatic lamb –dish is one of the most famous dishes of Kashmir and was introduced by the Mughals. This signature dish is usually prepared during elaborate Kashmiri dinners and is thought of as a royal dish!  This one is a must try for all the meat-lovers.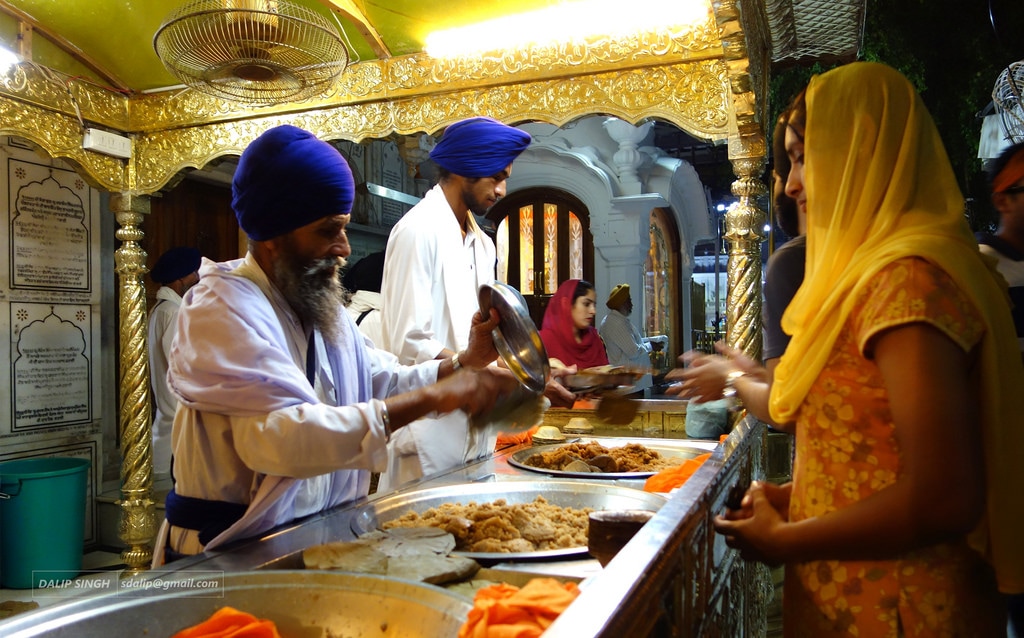 Loaded with ghee and sugar, Karah Prasad is a savoury delight! Made of Semolina or sooji, ghee and sugar, this delicacy is usually served as a Prasad in the Gurudwaras as well as prepared in Punjabi households on special occasions. Visit the Golden Temple to savour the most delicious Karah Prasad ever made! If this doesn't satisfy your taste buds, I don't know what would!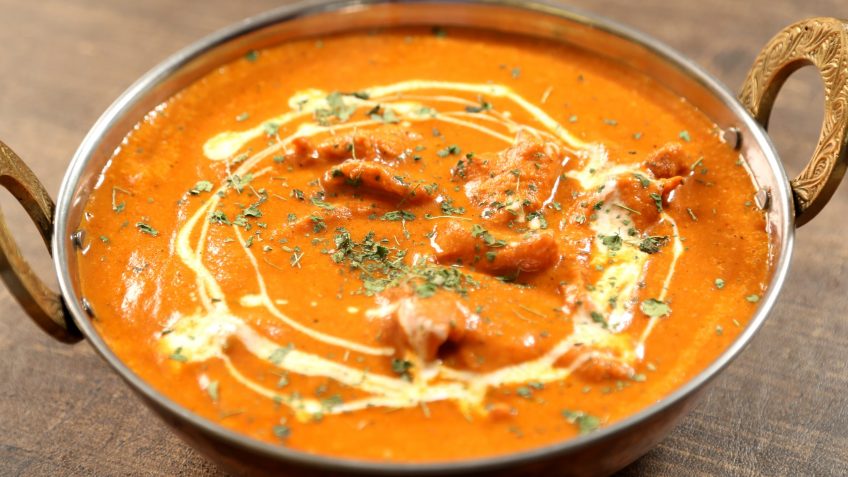 One of the most widely loved chicken dish in India and all over the world, Butter Chicken was discovered quite by accident in the 1950s, when the cooks at the Moti Mahal in Daryaganj accidentally tossed the sauce consisting butter, tomato and chicken juices onto the tandoori chicken pieces. A mistake that brought in the most finger-licking delicious chicken recipes of all time! And boy are we glad about it!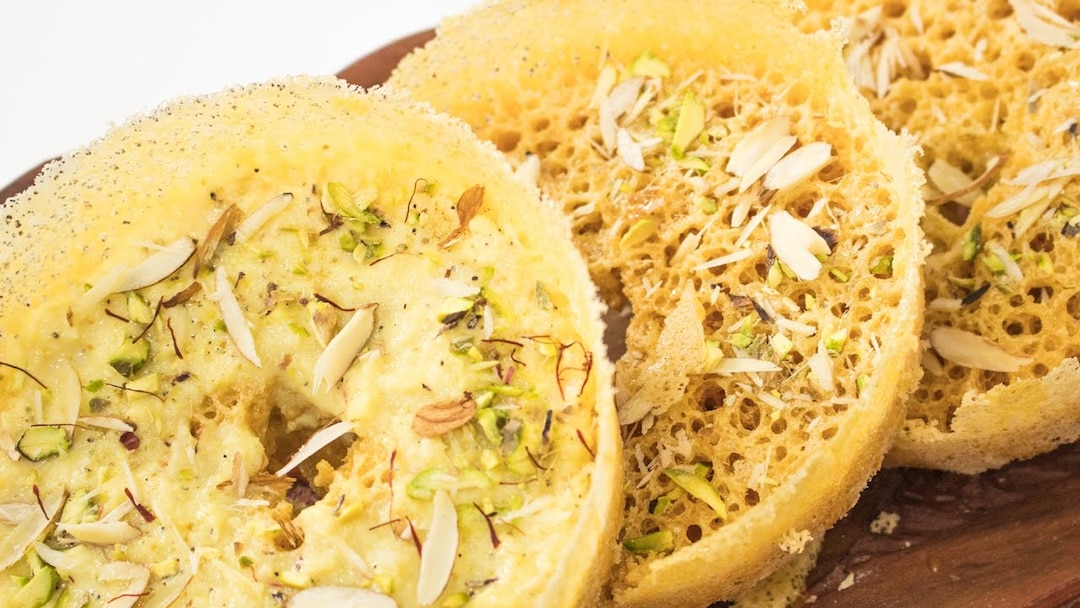 Rajasthani meals are incomplete without this creamy delectable dessert! Made of flour ghee, paneer and sugar syrup, Ghevar finds its way in every Rajasthani occasion! You get this sweet delicacy in varieties like the Plain Ghevar, the Mava Ghevar and the Malai Ghevar.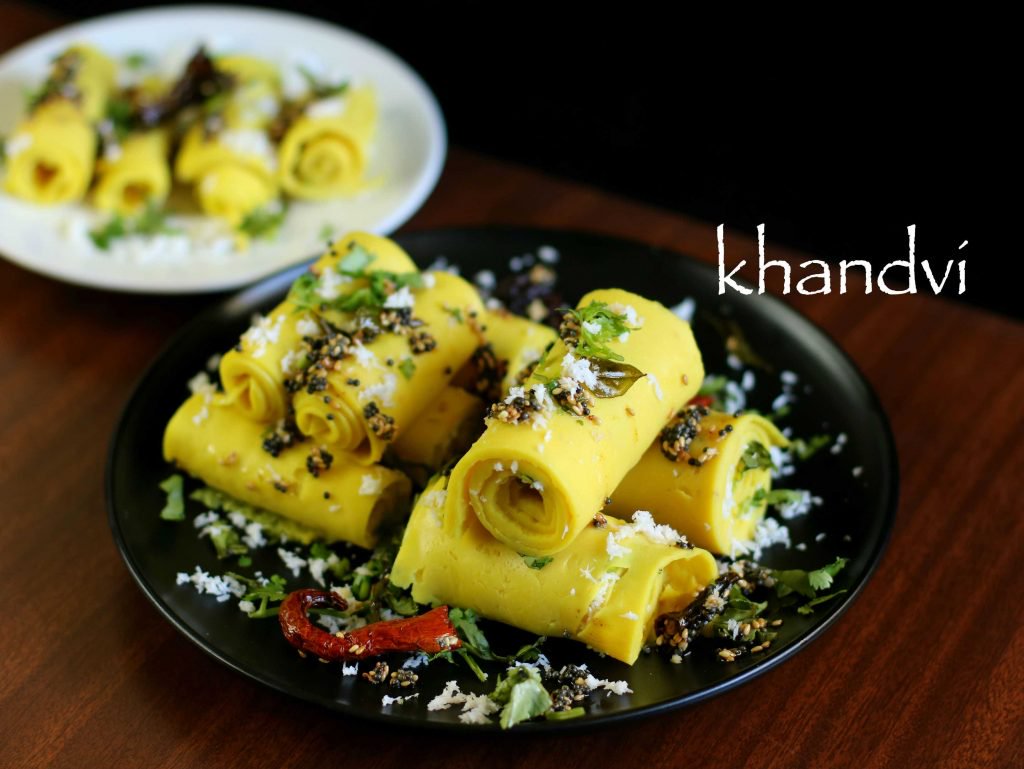 A delight for Gujaratis as well as Maharashtrians alike, Khandvi is made of gram flour and buttermilk rolled into thin layers and sautéed with light spices. Although a very popular dish, Khandvi can be a bit tricky to be prepared at home! Khandvi is best eaten with chutney, sweet or spicy. A breakfast delight or a delectable snack in the evening, Khandvi garners fans like no other snack item!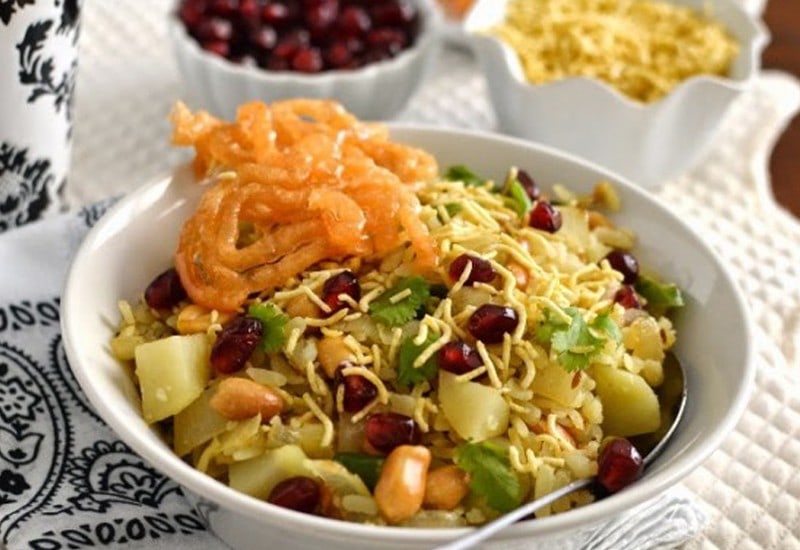 One of the famous food combinations in Indore, Poha-Jalebi is irresistible combination of saltiness and sweetness. Poha is flattened rice prepared along with a dash of onion, lemon and coriander, while Jalebi is a sweet made of maida (all purpose flour), sugar and oil. While many might wonder how this works, Poha-Jalebi has garnered hits in the country and is one of the famous snack item that is relished as a breakfast as well as an evening snack!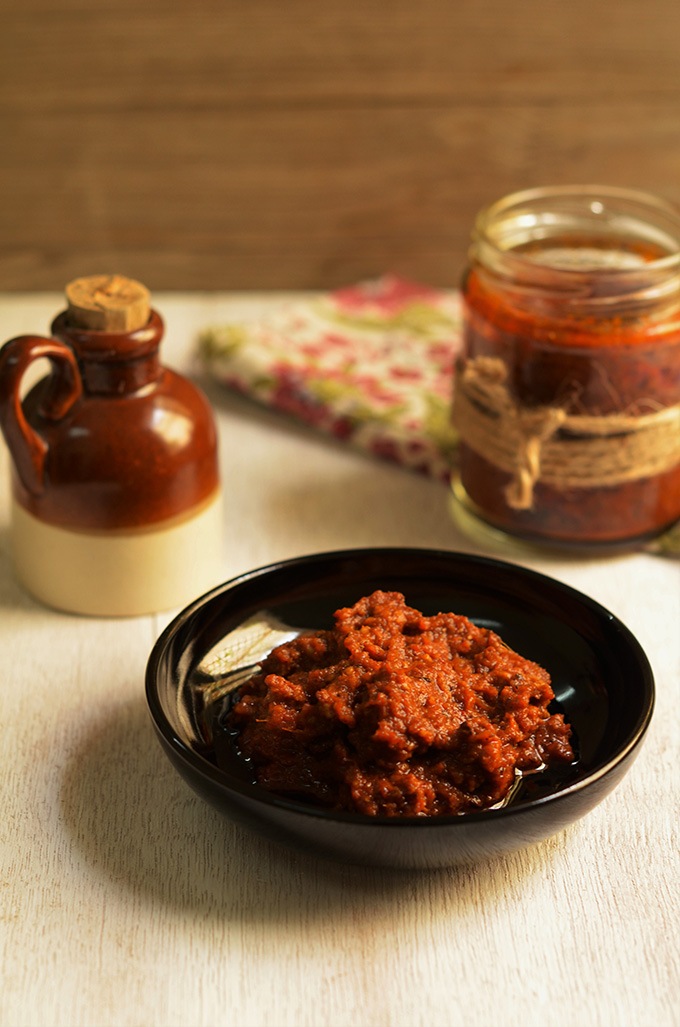 A lip-smacking delicious, Prawns Balchao is made from prawns, pork or fish and is marinated in cider or malt vinegar and stored as a pickle. It can be used as a side dish and is very spicy, sometimes giving off a sharp flavour because of the vinegar, but is a great side dish and relished by Goans!
The king of all biryanis, Hyderabad Biryani is one of the most clichéd yet the most heavenly biryanis of all! Every biryani lover's paradise, the Hyderabadi biryani is cooked with either chicken or mutton and with the right amount of spices, this biryani is finger-licking, scrumptious foods that you have ever tasted!
This pungent-flavoured fish curry will tantalize your taste-buds and leave you wanting for more! Prepared from the Hilsa or the Ilish fish in Mustard oil, the spice is what adds the extra flavour to it, the fish is beautifully cooked, crispy outside and juicy and succulent from the inside! This is one of the must-try dishes from West Bengal.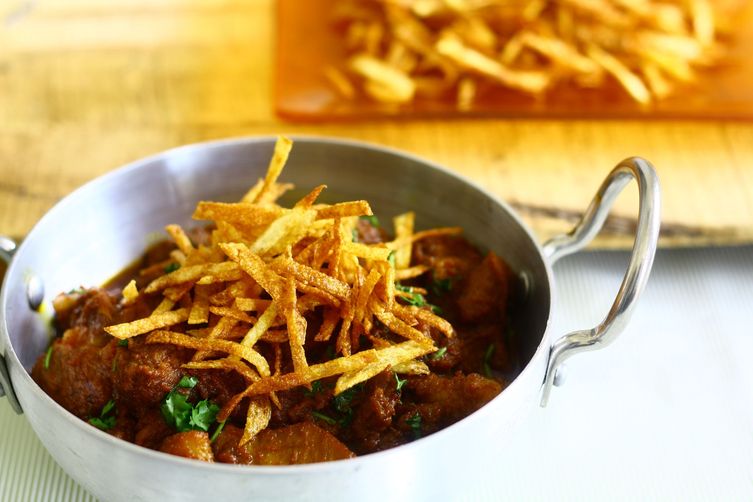 A special mention to this beautiful Parsi dish. Sali boti is slow-cooked meat with a variety of spices, topped with Sali (potato sticks) and best enjoyed with bread. Very popular amongst the Parsis and all meat lovers, this one is a must try from the Parsi restaurants an old school Irani cafes in Mumbai.
India is filled with such tantalizing tastes that it is difficult to select just one favourite dish! There are many such food varieties and delectable cuisines spread across the vast subcontinent that are waiting to satiate our appetites, satisfy our taste buds and fulfil our souls. So, when are you hopping off to have a foodie's vacation all across India? Let us know in the comments below, which ones are your absolute favourite and how many have you tried from the list above!