Ernakulam, the commercial capital of Kerala is enriched with ancient history that is evident in its art and culture. Historically, Ernakulam was the central spice route of India, interestingly called the spice capital of the world. Encompassing an array of nature's beauty, Ernakulam will give you a wholesome experience in God's own country-Kerala. We bet your trip to Kerala is incomplete without traversing this wondrous city. We have curated a list of must-visit Ernakulam tourist places for your convenience.
Vypeen Island
Vypeen Island tops the Ernakulam tourist places list, thanks to its serene coastline, enthralling backwaters, and eye-catching beachfront restaurants with a cosy ambience. This island is close to Kochi city. You can take a short ferry ride to reach here. This island is a 360-degree panoramic beauty, which makes it the most pictures worthy location in Kerala.
Marine Drive, Kochi
Marine Drive is one of the best places to visit in Ernakulam. This place allures a lot of local and tourist visitors. The galvanic view of backwaters and Kochi harbour are the perfect backdrop of this picturesque promenade. You can enjoy an evening stroll on the walkway and indulge in authentic cuisine in the nearby restaurants. The walkway has several boat jetties.
One of the most rewarding experiences at Marine drive is the view of Rainbow Bridge at night. Numerous lights illuminate the bridge. You can spend some quality time with your partner gazing at the bridge studded with lights that look like twinkling stars. We suggest you include a visit to Marine Drive in your Kerala honeymoon package.
Folklore Museum
This architectural treasure house is a must-visit place for history buffs and art admirers. Folklore Museum is a famous tourist spot in Ernakulam. Ancient artefacts, Malabar-inspired museum design, and cultural exhibition are the highlights of this place. The museum is open for visitors from 9:30 am to 7 pm daily.
You can see ancient sculptures, tribal art, jewellery, and old artefacts kept on display for tourists. Folklore Museum is among the top rated tourist places in Kerala due to its antique designs and architecture.
Fort Kochi
Fort Kochi is the first European township in India located in Ernakulam. Numerous Portuguese and Dutch architectures show the rich history of this area. This place has an old-world charm and feels like you have entered a different era. Tourists visit here to explore landmark places like Vasco House, the oldest Portuguese building, and the famous Chinese nets.
Fort Kochi is among Ernakulam's famous places due to its cultural diversity and many sightseeing spots. You can find several stalls that serve local delicacies to indulge in some mouth-watering Kerala cuisines and have an amazing time with friends and family.
Thattekkad Bird Sanctuary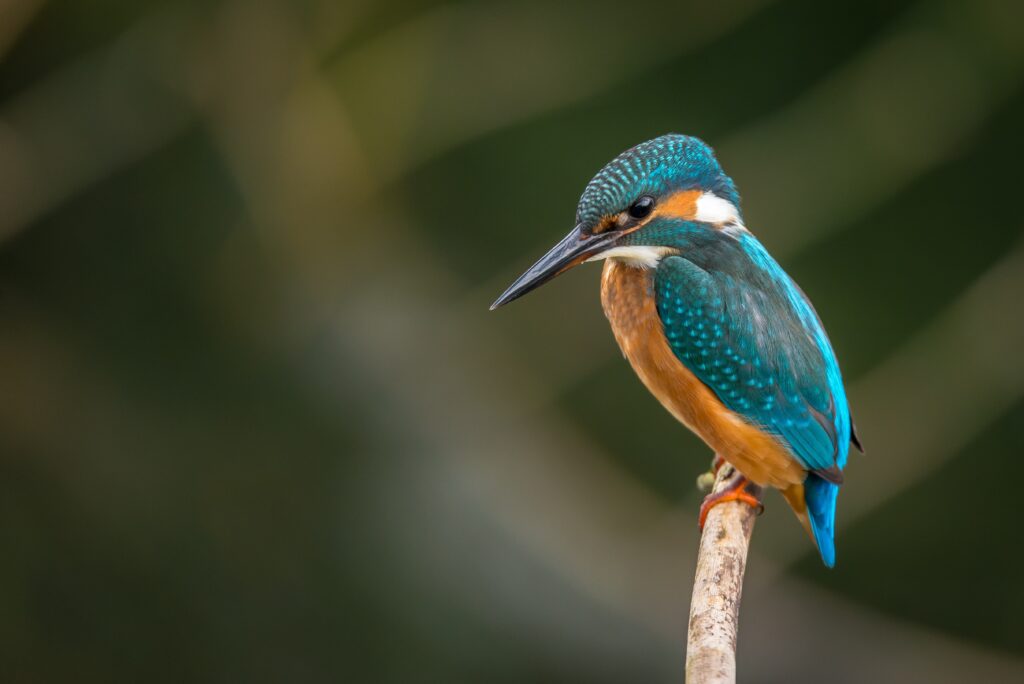 Thattekkad Bird Sanctuary is among the most beautiful tourist places near Ernakulam. This bird sanctuary is a heaven for nature lovers and for those who want to witness hundreds of migratory bird species. Thattekkad Bird Sanctuary covers a sprawling area of 25 km. Interestingly, this dense forest has trees of rosewood, teak, and rubber. You can plan a one-day bird-watching trip to the bird sanctuary. Ernakulam has many such tourist places that are awe-striking and worth your time.
Cherai Beach
Next in the line is Cherai Beach, eminent for its golden sand and rugged beauty. Cherai Beach is called 'The princess of Arabian Sea' that is stretched in an 18 km long area. This beach is one of the fabulous places to visit in Ernakulam. The magical view of coconut groves and paddy fields on your way to Cherai Beach will mesmerize you with its beauty.
Fitness Enthusiasts enjoy a long jog/ walk on the beachside. Away from the hustle-bustle of city life, Cherai Beach is among the quiet and beautiful places in Ernakulam to lounge and spend a relaxing day. Enjoy a phenomenal sunset view and cool ocean waves on your trip to this beach. We suggest you keep a leisure day to enjoy a lazy sunbathing experience and rejuvenate.
MG Road
Any trip is incomplete without shopping! We had to include this place in Ernakulam's must-visit tourist places for all the shopaholics out there. Mahatma Gandhi Road is a shopper's delight. You can find branded clothing stores, jewellery huts, and eateries serving some great cuisines. The vibrant energy of this place attracts the young crowd and couples. This is one of the best tourist places for shopping maniacs in Ernakulam.
Shiva Temple
Also known as Ernakulathappan, this temple is located at the centre of Ernakulam city. This Shiva Temple is on the list of Ernakulam famous places to visit due to its religious significance. This is one of the rare Shiva Temple where the Idol faces the sea towards the west. Historically, this is one of the 7 royal temples of Maharaja of Kochi and was built during Maharaja rule. Don't miss the fine sculpture and delicate gate designs of the temple during your visit.
Athirappilly Water Falls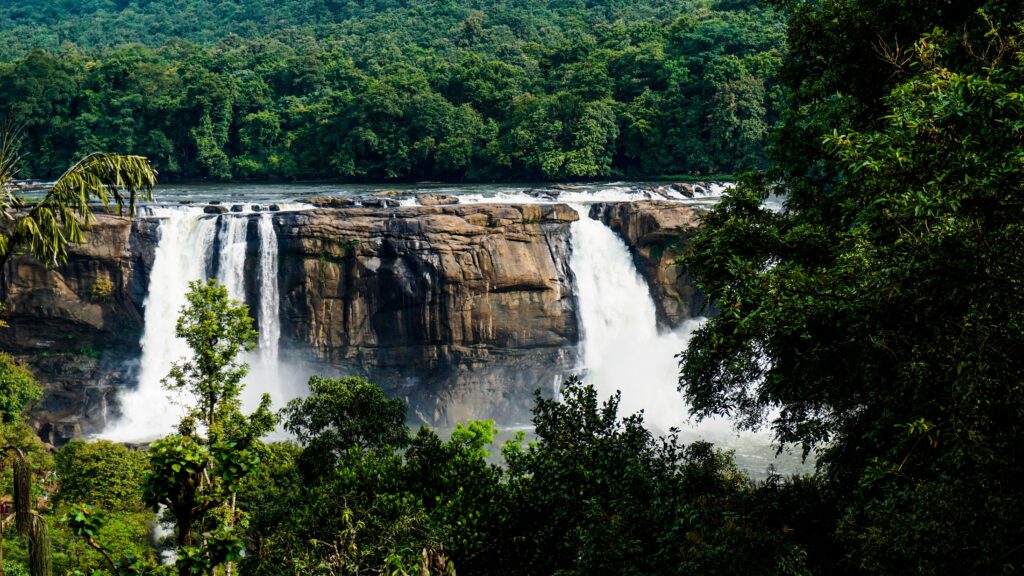 Athirappilly Water Falls is located 65 km away from Ernakulam. This is the largest waterfall in Kerala. It emerges from Anamudi Mountain in the Western Ghat. Its captivating sight makes it to the top places to visit in Kerala. The view of this waterfall plunging down the mountain is an experience of a lifetime that you shouldn't miss. There are many theme parks and luxury resorts near this place, where you can stay. This is the perfect place to visit in Ernakulam for couples, friends, or family.
Kochareekkal Caves
Kochareekkal Caves is one of the hidden tourist places in Ernakulam. This is a large cave beneath the roots of a giant old tree. As fascinating as it sounds, the tranquil atmosphere at this offbeat location is a perfect getaway from busy city life. A cave, fountain, and pond in the lap of nature is all you want for a rejuvenating experience. You can enjoy some quiet time with your family at this unexplored location.
Ernakulam tourist places are a perfect mix of architectural monuments, natural sightseeing locations, and popular shopping areas. This makes it an ideal destination for a holiday in India. While taking a Kerala tour package, we suggest you plan a trip to Ernakulam for at least 5-6 days to cover all the amazing destinations and have a fantastic vacation!