Reading Time:
7
minutes
The diversity of Malaysia is, perhaps, its most appealing characteristic as this nation is known for being vibrant and dynamic since the beginning of time. The sheer joy that one can experience while travelling around this beautiful country is by observing the respect and love that Malaysians bestow towards their culture, food and ethnicity. Enriched with a fascinating history, Malaysia is a country with several metropolitan cities sprawling with myriad tourist destinations and places to visit. When in Malaysia, tourists can unwind leisurely at gorgeous sunny beaches or trek through dense forests for days. The choice of discovering places according to personal taste, time consumption and budget, is one of the most rewarding benefits of visiting Malaysia.
Since the country is divided into two parts by the South China Sea, travellers should explore both the Peninsular as well as East Malaysia without missing out on these top 8 destinations spread across different parts of the country: –
1. Indulge in the Capital City's Treasures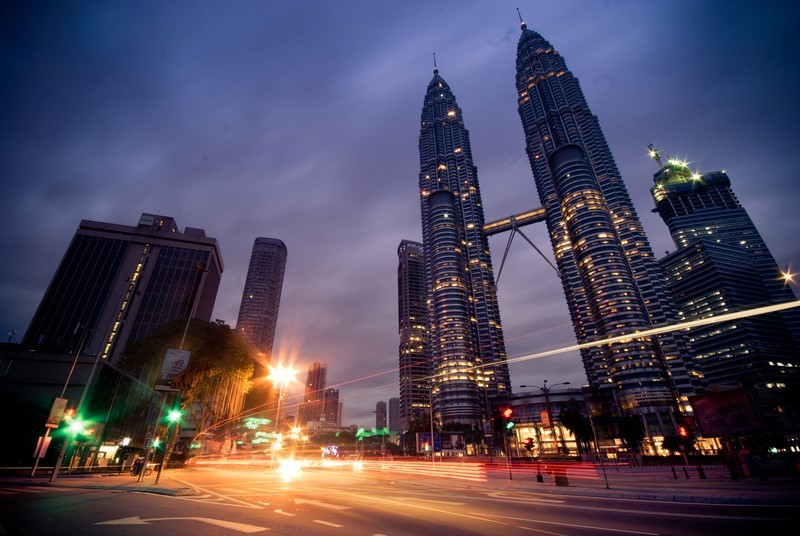 Kuala Lumpur is probably found in most travel enthusiasts' bucket lists and with good reason; this city is blessed with natural wonders, monuments, mouth-watering street food and the likes. Upcoming markets, modern shopping centres and adventure parks are also found in this vibrant city for tourists to experience round-the-clock. Among the most popular tourist places, PETRONAS Twin Towers top the charts as these skyscrapers happen to be the tallest twin buildings in the world. The architecture is supremely modern with Islamic influences in its detailing and interiors. While vacationing in Malaysia, tourists' should also make sure that the Kuala Lumpur Bird Park, counted among the must-visit places in town, is on their list as well.
After working up a good appetite, devour a scrumptious bowl of Nasi Lemak, the country's most celebrated dish, at Nasi Lemak Tanglin. Located in Tang Lin Jalan Cenderasari, this is one of the most popular Malaysian restaurants in the country with the best sambal paste. Besides this, Pasar Seni or Central Market is a local shopping centre with amazing souvenir shops, handicrafts and street food spots for tourists and locals alike.
2. Wander in the Old Town of Malacca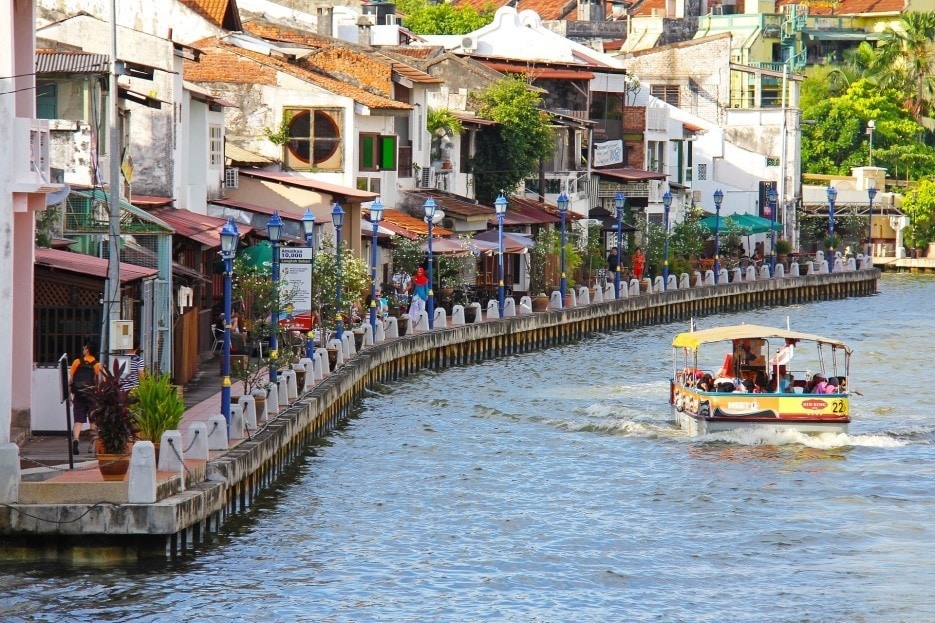 A couple of hours' drive from Kuala Lumpur is the historical state called Malacca, with the capital city being its namesake. Malacca is a region that is highly influenced by a multitude of cultures like Dutch, Portuguese, Chinese and Indian which can be best witnessed in the night markets at Jonker Street in Old Town. Besides this, the Shore Oceanarium is an exciting spot for tourists who love visiting interactive aquariums with live shows and fun-filled activities. Another treasure of this state is China Town where tourists can relish authentic Chinese delicacies, bargain on souvenirs, and take a stroll near the Malacca River during the evening time.
The next tourist destination in this state is Ayer Keroh that's located only 15 kilometres from the capital city. One of the best places to visit in the whole of Malaysia, nature lovers can explore The Butterfly and Reptile Sanctuary as well as Melaka Zoo. Besides this, ASEAN Cultural Park, Malacca Crocodile Farm and Melaka Botanical Garden are other exciting tourist attractions in Malacca.
3. Discover the Magic of Penang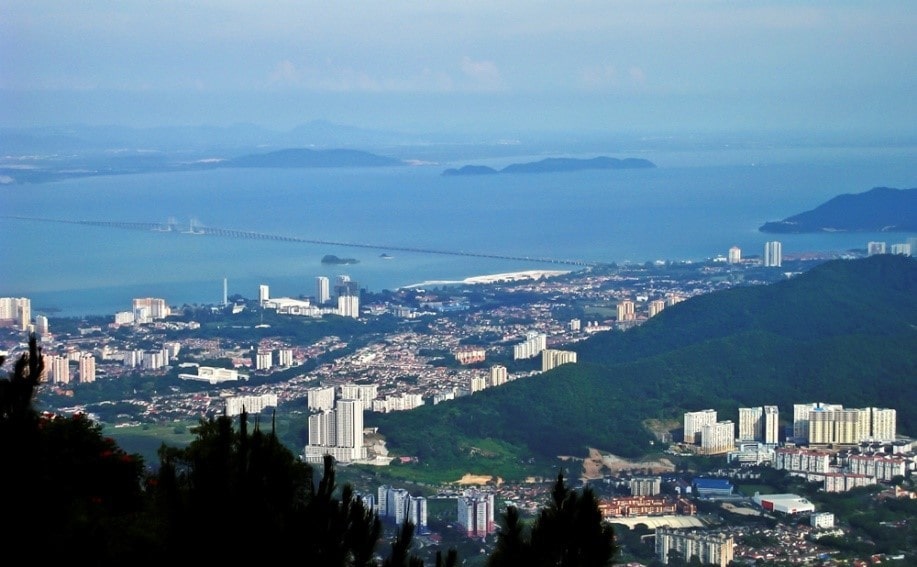 Penang's most valuable gem is its capital city called George Town where the architecture, food and local sites are a true delight for tourists travelling in Malaysia from all over the world. Housing some of the best places to visit on your Malaysian vacay, George Town should be explored on foot as various tourist attractions and street markets are situated close to each other. St. George's Church, a 19th-century architectural beauty, is very popular among travellers as designs from Georgian, British and traditional neo-classical eras can be observed here.
Penang National Park and Butterfly Farm are other destinations in this state which shouldn't be missed by tourists who enjoy natural surroundings, unique flora and fauna. For shopaholics, Straits Quay in Penang Island is a huge hit among tourists and locals alike as it has modern brands, multi-cuisine restaurants, and local boutiques in the same area.
4. Get Fascinated in Sarawak's Capital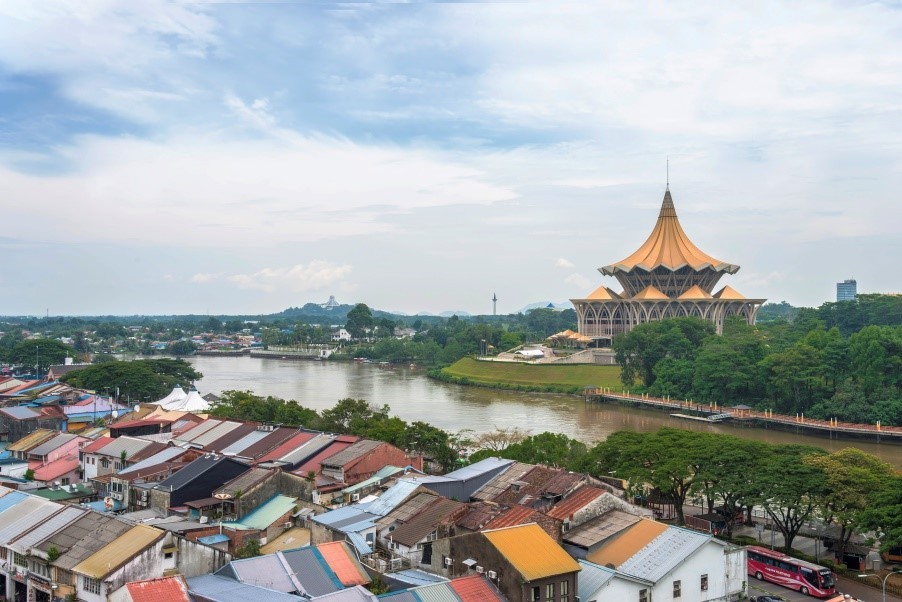 Kuching City is one of the most happening places in Malaysia and among the top tourist destinations as well because it is gifted with an array of mesmerising spots to discover. To truly experience the different types of rainforest ecosystems under one roof, Bako National Park is the right choice for tourists. Besides this, a jungle trek and safari rides are also offered in this nature park to discover unique Malaysian wildlife. For cat lovers, Kuching has an entire museum dedicated to the feral beings in North City Hall situated in Petra Jaya.
Moreover, tourists can also visit a natural treasure located 50 km from the city centre, the Fairy Caves where they can rock climb and also offer seek blessings from the Chinese Goddess, Guan Yin's, rock statue. Kuching's Main Bazaar is known for its unique souvenirs, antiques and handicraft items which tourists should definitely visit.
5. Marvel at the Treasures of Langkawi 
The islands that make up Langkawi are known to be the best places to visit in Malaysia as they are adorned with various tourist attractions. Langkawi Cable Car is a fun ride to the top of Mount Mat Cincang where tourists get breathtaking views of the mighty mountain ranges. Exploring mangroves and fossils at the Kilim Geo Park is also celebrated among tourists as this gorgeous nature reserve is a great amalgamation of wild animals, unique plants and aquatic life.
Another tourist spot in Langkawi is Mahsuri's Tomb and Cultural Center which is essentially a mausoleum dedicated to Mahsuri, which legend has it had cursed the island for falsely accusing her of adultery.  Located near Kilim Village is a true delight for museum enthusiasts, the 'Galeria Perdana', an oriental building showcasing gifts received by the 4th Prime Minister of Malaysia, Tun Dr Mahathir bin Mohamad who believed that these offerings are meant for the public as well.
6. Savour the Beauty of Perhentian Islands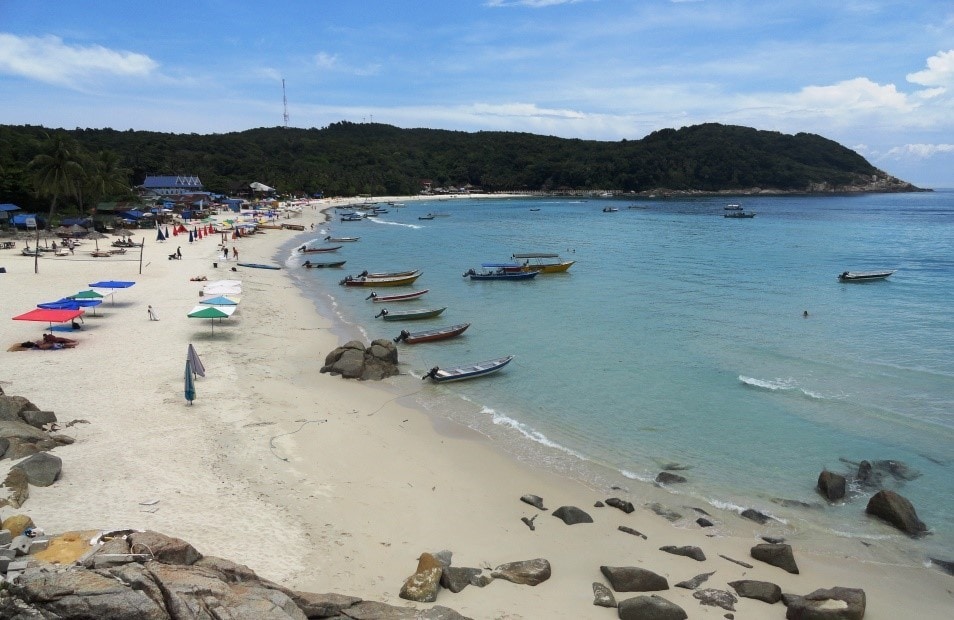 The Perhentian Islands are a great option for relaxation and soaking in nature's most amazing views. These twin tropic islands are bustling with adventure sports like snorkelling, diving, surfing, etc. but there are various places to explore here as well. The first stop should be made at Terengganu Marine Park where tourists can enjoy the aquatic life in all its glory along with underwater reefs. The astounding beauty of Redang Island with its unique marine life can provide tourists with an unforgettable experience. Besides this, Mosque A R Rahman Pulau Perhentian is another spot built right on the water where tourists can pay their respects. For trekkers, the jungles of Besar and Kecil ought to be explored as their authentic tropical flora and fauna cannot be found anywhere else in the world.
Enjoying a full-fledged meal at Panorama Divers Buffet Breakfast in the morning is highly recommended for tourists as the enormous spread is filled with local as well as international delicacies. Recognised to be in the top ten places to visit in Malaysia, this breakfast joint shouldn't be missed by true foodies.
7. Revel in the Hills of Kinabalu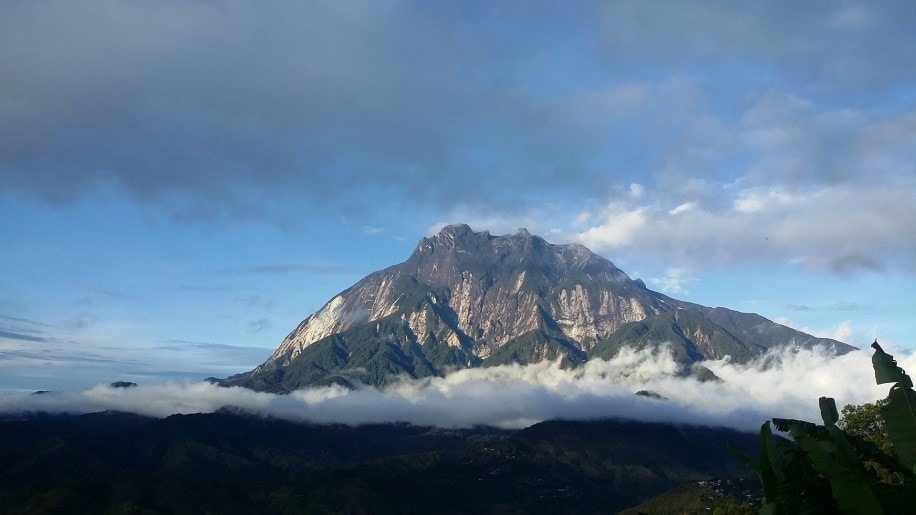 Amidst the vast landscape of Borneo Island, tourists who have a natural urge for hiking should explore Mount Kinabalu and its surrounding regions which provide scenic views of the entire island. The hike itself is known to be a once-in-a-lifetime experience – tourists get to see exotic flora, birds and animals which are found only in the trails of Borneo Island. The total time taken for this trek is five hours with the final destination being Panalaban situated right on top of the hills.
Visiting the Mari Mari Cultural Village is another fun activity for tourists are local traditions, artefacts and authentic Malay delicacies can be found in this dainty village. Moreover, the Kota Kinabalu City Mosque, considered to be the second-most revered mosques in the country, is one tourist destination that provides an insight into the architectural and religious traditions of Malaysia. The Atkinson Clock Tower built in honour of Francis George Atkinson (former district manager of colonial Jesselton) is another tourist spot located on top of a hill in Kota Kinabalu where colonial architecture can be observed.
8. Traverse Perak's Hidden Town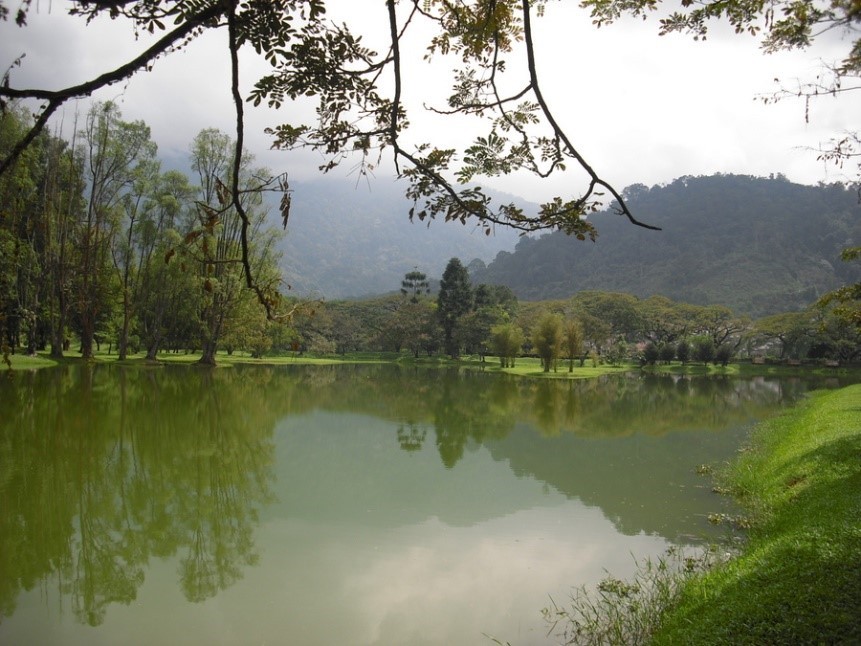 The state of Perak is blessed with various tourist destinations; however, the one town which is less explored by tourists is Taiping. This quaint town has several places to explore which includes Malaysia's first park known as Taiping Lake Gardens. This former tin mine had been converted into a nature park in the 19th century laden with beautiful bridges, lotus ponds, and exotic flowers. Taiping Zoo is one of the most environmentally friendly zoos in Asia as it also happens to be a reputed research centre. Furthermore, the natural streams, waterfalls and wildlife found in this zoo depict the truest form of Malaysia's glorious environment. Interestingly, Taiping also houses Chinese and Buddhist temples which are very popular among devotees across the globe. The Tokong Hosian Temple and Chinese Pagoda are good examples of Buddhist and Chinese architecture along with traditions followed by the respective religions. For a delightful heritage walk, tourists can participate in an 11km long Taiping Heritage Trail which covers more than 40 historical spots of the entire town.
Exploring the glorious islands of Malaysia is truly a privilege for tourists as this vibrant country is filled with natural beauty, mouth-melting food, historical monuments, modern shopping centres and undeniably kind people. In fact, visiting Malaysia can never go wrong for solo travel enthusiasts who are backpacking or families with Malaysia holiday package tour as there is room for everyone!