Chandigarh is one of those cities that is the perfect blend of nature and modernity. It's a modern city with skyscrapers as well as beautiful sceneries for you to look at. It is the capital of 2 states (Haryana and Punjab) and was the first planned city of independent India. The natural sceneries of the city have not been compromised in the name of modern development. This makes Chandigarh a unique city to visit. This is why people travel from Delhi to Chandigarh in large numbers whenever they get a chance. If you are one of the individuals who hasn't explored the beauty of Chandigarh, here are some ways you can travel from Delhi to Chandigarh.
Ways to Travel from Delhi to Chandigarh
By Road
The distance from Delhi to Chandigarh by bus is a little upward of 400 km. There are daily buses from Delhi to Chandigarh and you can book any one of them at your convenience. Booking a bus is easy and you can do it online. Even if you don't, you can visit an ISBT and book the ticket right on the spot. The average time by bus from Delhi to Chandigarh is 6 hours. Since the distance is not long, the food stops between the 2 cities are rare and are dependent from company to company. Before booking a ticket, inquire from the company/conductor if you will have a food/bathroom stop on the journey. The price of a bus ticket from Delhi to Chandigarh should not be more than Rs 1000, even if you are travelling by a Volvo.
By Train
There are also regular trains from Delhi to Chandigarh and back to Delhi. You will not obviously find trains that travel only from Delhi to Chandigarh, but you will find many trains that have Delhi and Chandigarh on their routes. The time taken by a Delhi to Chandigarh train is somewhere between 3 and 4 hours, depending on the number of stops between these stations. And the ticket price of a Delhi to Chandigarh train will be around Rs 500 if you don't travel in first class. If you have the budget for it and prefer to travel that way, you can of course choose that option for yourself.
By Flight
The third, final, and least time-consuming mode of travel from Delhi to Chandigarh is by flight. The flight takes less than an hour to complete this journey, although you will need to reach the airport an hour in advance for the check-in. Even then, depending on the distance of the airport from your house, you can be in Chandigarh in less than 2 hours. The price of a flight ticket from Delhi to Chandigarh is dependent on various factors, like the company, advance or last-minute booking, business or economic class, etc.
Places to Visit in Chandigarh
Whether you travel from Delhi to Chandigarh by road, train, or flight, you will want to explore the city once you're there. If you have the time for it, hill stations near Chandigarh, like Solan, Chail, Kasauli, Morni Hills, and more, you can visit. But while you are there, here are some places to visit in Chandigarh:
1. Rock Garden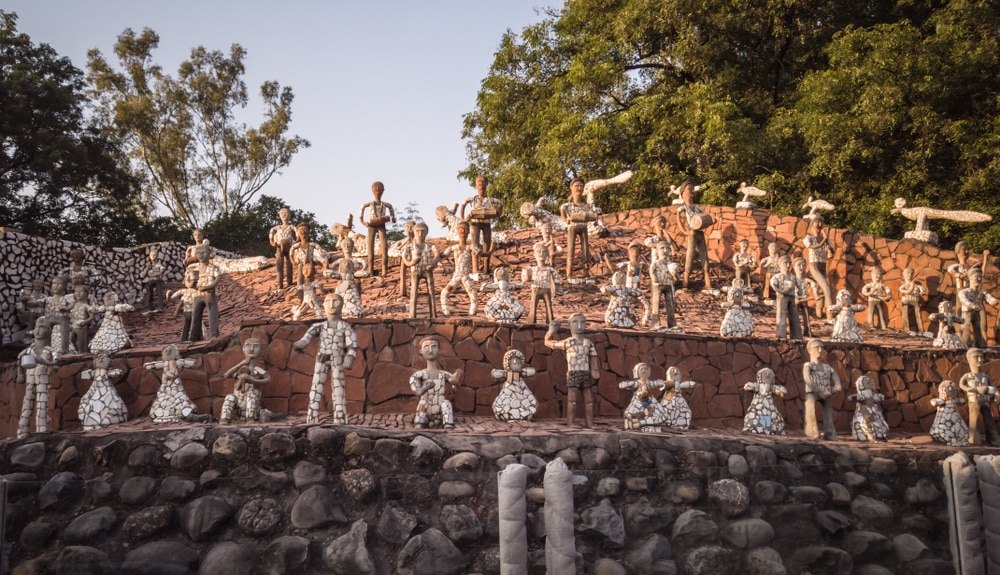 Your trip to Chandigarh will always be considered complete until you visit the Rock Garden. Regardless of whether you have visited Chandigarh with friends, family, by yourself, or on business, you have to visit Rock Garden. People visiting Chandigarh always take out some time to visit this beautiful place. This is a one-of-a-kind sculpture garden where everything statue you figure you see has been made by nothing but rocks. It's a great place to visit for people who have never seen the true beauty of rock sculptures, art aficionados, and who generally like seeing new things. By the time you have seen the entire place and leave it, you will be a somewhat changed person with a new perspective towards art and what it can achieve. It's open every day and you can visit it anytime.
2. Sukhna Lake
Another popular place in Chandigarh to visit is Sukhna Lake. This place is visited in large numbers by families and couples. Sukhna Lake is counted amongst the most beautiful man-made lakes in India. And you would share the same sentiment once you visit the place and see for yourself. It's one of those places to whom pictures clicked on camera and phones don't do justice. To experience the true beauty of this place, you have to visit it. It was built in 1958 and since then it has been a popular place in Chandigarh to visit dawn and dusk. In the evening, you will see a lot of people visiting the lake just to watch the sunset. If you want to do boating in the lake, that option is also available. But you can visit it just to sit by the lake and enjoy some street food, like what most locals do.
3. Government Museum and Art Gallery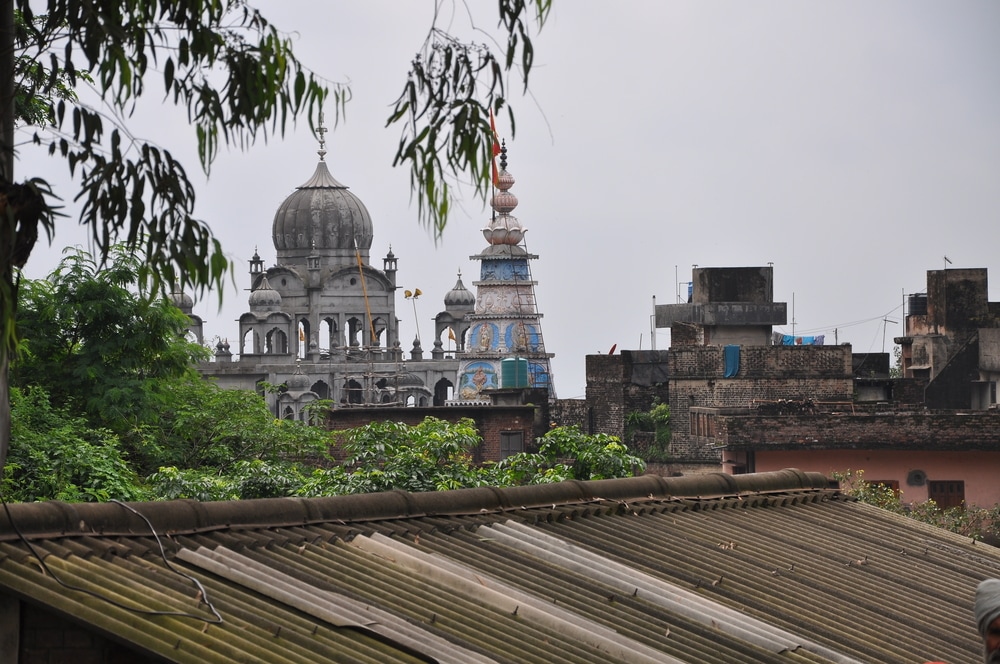 Another good place in Chandigarh to visit, but often overlooked is the Government Museum and Art Gallery. It's not visited by as many people because it is not interesting with a tourist as it's an art museum. However, there's a history behind the museum that is interesting, and not many people are aware. The history of this museum goes as far back as the Partition of India and Pakistan. Most of the art you see in the museum was earlier showcased in a museum in Lahore, the then capital of Punjab, before the Partition. These art pieces were brought to India after the Partition, and this museum was established to give a new house to these art pieces. The museum now houses ancient paintings and sculptures that were once a part of the larger and undivided Hindustan.
4. International Dolls Museum
If you like the abovementioned museum or want to visit a place that's not so touristy, you should visit International Dolls Museum. As its name explains, it is a large museum comprising nothing but dolls. What truly makes this place fascinating is that it's an international museum. While you will obviously see the rich variety of dolls made in India, you will also see dolls from other countries like Germany, Denmark, Spain, Korea, and many more. It's an off-beat place that you will easily fall in love with. Since it's not visited by many people, you will have all the time in the world to properly admire each doll.
5. Zakir Hussain Rose Garden
The reason this place makes it to this list is for people who love to be with nature. If you are one of those people who like their life from tall buildings and busy roads, Zakir Hussain Rose Garden is a place that you will love. Spread across an area of 30 acres, it is a place that has nearly 1600 species of rose. You get to see 1600 species in this rose here. The way this garden has been designed, it is a beautiful motley of colours like some good has sprinkled all imaginable colours over this garden. The word beautiful does not do justice to describe the rose collection in this garden. Every year in spring in February and March, Rose Festival is organised in celebration of these roses.
When making a plan to visit a new city, Chandigarh misses the cut on most lists because it's a small city and does not offer many popular destinations. It isn't exactly false, but the places that it does offer are unique and provide a unique experience altogether. Once you visit and explore Chandigarh, you will not find any other city in the world like it. The city truly has an individual identity. And if you ever want to visit Chandigarh and explore it, you can check out various Chandigarh tour packages from Veena World. Your trip will include a visit to all of the must-visit places in the city.