Reading Time:
7
minutes
Rishikesh, also known as the yoga capital of the world is a perfect getaway if you want to spend a few days away from the hustle-bustle of your everyday life. It is located in the foothills of Garhwal Himalayan Range on the banks of the holy river Ganga and offers beautiful Himalayan views. It is equally popular for pilgrimage, yoga and adventure sports. This place has something for everyone – be it a person looking for spiritual solace, a solo traveller trying to explore the city differently or a group of adventure lovers. Rishikesh is the beginning of the famous Char Dham Yatra. This is a place of pure spiritual practices where you can experience a truly holy environment. Also, the heavenly sight of Ganga Aarti is something that you should not miss at all.
Yoga enthusiasts can be a part of the annual International Yoga Festival organized by the Uttarakhand Tourism Development Board. There are so many Yoga Ashrams where you can practice meditation. When it comes to adventure sports, you can do a lot of activities here like white water rafting, hiking, kayaking, backpacking, camping in Rishikesh, rock climbing, rappelling etc. Beach camping is the best way to experience the unspoiled beauty of nature and enjoy the tranquillity. You can plan a peaceful camping getaway and connect with nature. Nature lovers can easily listen to the sound of waves of the Ganga river. Or just take a plunge into the crystal clear water and spend hours in sunlight.
Rishikesh is also home to some breathtakingly beautiful beaches. The view you get from the union of white sand and turquoise coloured water is heavenly. The beaches this quaint city has to offer are enough to give you an adrenaline rush. Sunbathing while enjoying a view of shimmering and crystal clear water is the experience of a lifetime. Some of these beaches are very popular among tourists while some others are hidden gems. You can go to a less-explored one if you want to find a few hours of solitude. There are a few beautiful beaches which have provisions for camps. It is a good option to satiate adventure lovers.
Goa Beach
As the name suggests, the sand accumulated in the Goa Beach resembles the ones in Goa. If you want to have fun sitting on the beach, this is a great place to visit. You can enjoy magnificent sea beaches in Rishikesh itself. This white sand beach is a famous picnic spot where you can see a large number of tourists sunbathing. The surrounding area is very beautiful and taking a walk gives you an experience similar to the one you will get in Goa. The cool evening breeze makes this place more soothing and beautiful.
Until a few years ago this beach used to be a popular tourist spot among foreigners only but gradually more people started coming here. Now you can see a large number of Indian tourists visiting here as well.
Neem Beach
Neem Beach (or Nim Beach) is famous as the endpoint of river rafting in Rishikesh. The best time to come here is in the morning when you can take peaceful serene walks. It is also a great place to laze around for a few hours during the day while basking in the sun.
Ganga Beach
The wilderness this beach offers is perfect for nature lovers and explorers. Beautiful shimmering waters of the Ganga, a star-filled night sky, lush green surroundings sounds like the perfect idea of spending some quality time while soaking in the natural beauty. It works like magic for city-weary people.
Kaudiyala Beach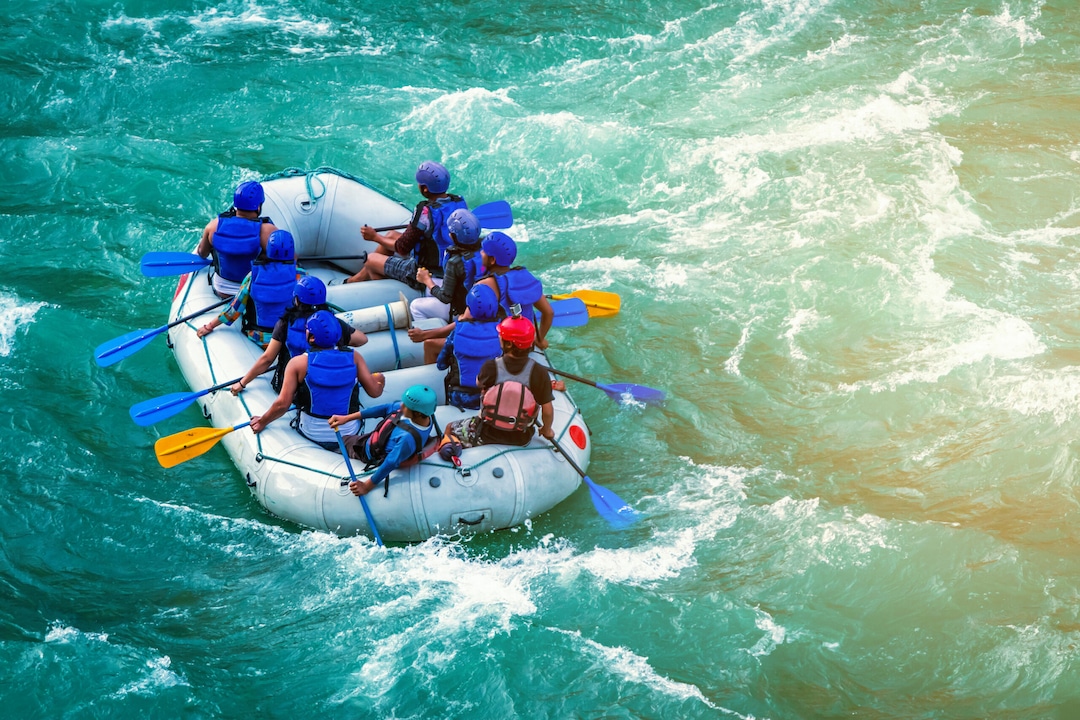 If there's one inclusion that you must have on a Rishikesh tour package, then this is it. Kaudiyala is a small village located 40 kilometres from Rishikesh. The rafting zone stretching from Kaudiyala to Shivpuri is one of the most adventurous ones so this enthrals a lot of adventure lovers. Kaudiyala Beach is beautifully situated on the banks of river Ganga. This is famous for white river rafting and night camps. audiyala (or Kodiyala Beach) boasts of a delightful and adventurous natural environment. With some magnificent landscapes, this beach is considered the best location for beach camping. This beautiful camping site allows you to spend your night while gazing at stars alongside the gurgling waters. The best time of year to enjoy the beauty of this place is between March to June.
Shivpuri Beach
This beach is one of the most popular ones among tourists. Stretching all the way through to Vashishta Cave, the journey to this beach itself is very scenic and soothing to the eye. With sand of a white shade and tranquil blue waters, Shivpuri Beach is undoubtedly one of the most stunning places in Rishikesh. The beauty of this place works no less than relaxing therapy.
Sachcha Dham Beach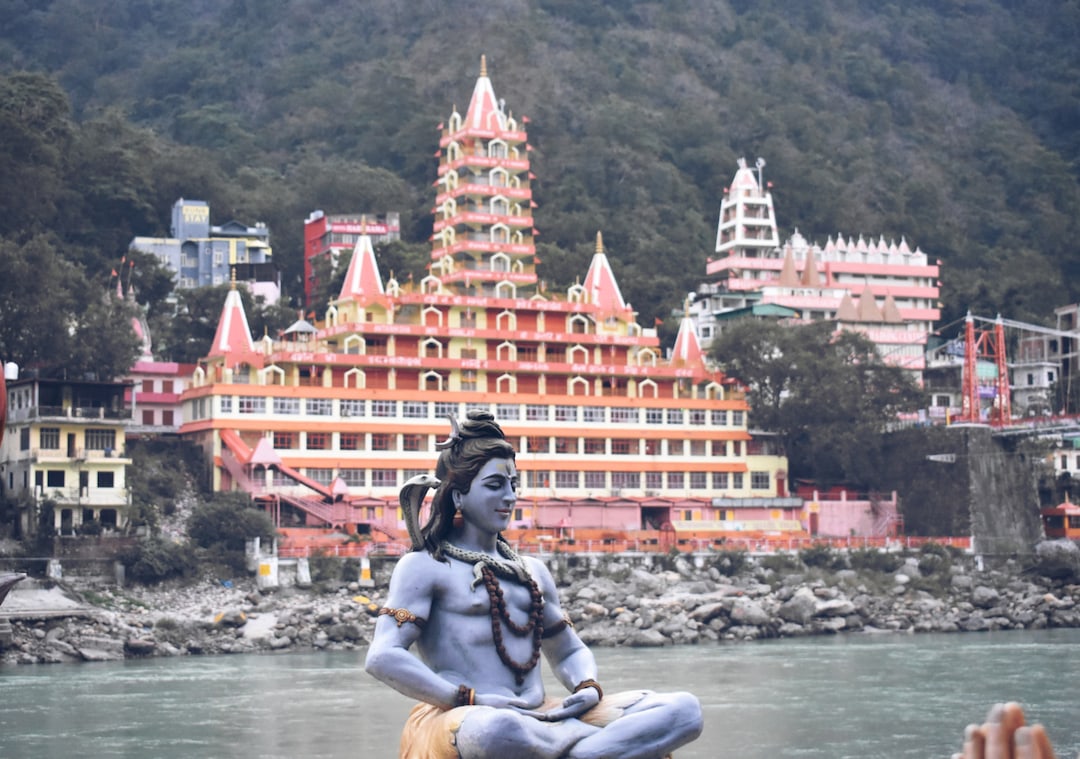 This is a great place to rejuvenate your soul and feel refreshed. You can find people doing yoga here or meditating. While some others find it ideal for sunbathing.
Known for its serenity and holiness, Rishikesh is an ancient town situated on the banks of river Ganga and surrounded by beautiful jungle-clad hills. It has been the center of religious and spiritual activities for a long time. Tourists coming here apart from pilgrimage have a lot of other activities like yoga, trekking, river rafting to indulge in.
There is a long list of places to visit in Rishikesh including Gita Bhavan, Triveni Ghat, Parmarth Niketan Ashram. Also, two popular iron suspension bridges Ram Jhula and Laxman Jhula are one of the famous landmarks of this city. It is believed that Lord Shri Ram and Lakshman crossed the holy river Ganga following the paths where the bridges were developed later. When in Rishikesh, you can also go temple-hopping. The most famous temples are the Neelkantha Mahadev temple, the Tryambakeshwar temple and the Shri Bharat Mandir. Now that's quite a lot of options on a trip!