Reading Time:
15
minutes
August was a difficult month! A month that Kerala would like to forget or perhaps even wipe off from its history. Why? Because August 2018, saw one of the worst monsoons to hit Kerala in nearly a century. A monsoon that devastated homes, caused massive floods and ravaged the day-to-day life of the people! A month that was supposed to be about cheerful celebrations turned quite the opposite as villages drowned, cities flooded, livelihoods destroyed and lives were lost. It was a test of character, patience and resilience for Kerala as the state struggled, survived and rallied to get back up, on its feet. The determination, strength and sheer willpower of the people were really commendable as everyone came together to recreate Kerala along with the support of several helping hands all over the nation. Today, we are extremely happy and proud to say that Kerala is back with a bang! Tourism in Kerala has managed to overcome all odds and visitors, tourists, adventurers, business travellers, families even honeymooners are now more than welcome to visit 'God's Own Country'.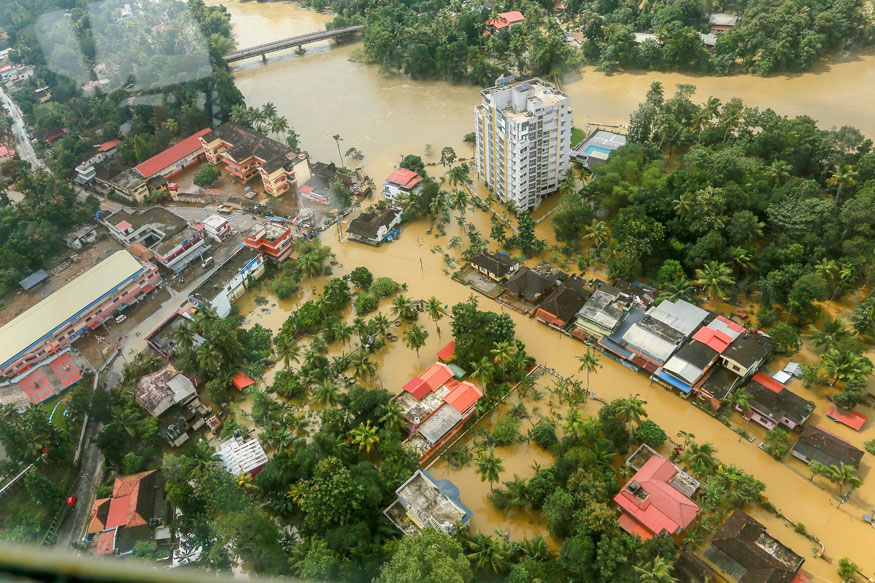 This blog is an attempt to alleviate fears and to help understand what exactly went down in Kerala since August; how the state overcame its obstacles and is now, ready and raring to go. Keep reading to be updated of actual facts and do not be misled by falsified information that tells you otherwise. We owe at least this much to ourselves and to Kerala…
What happened?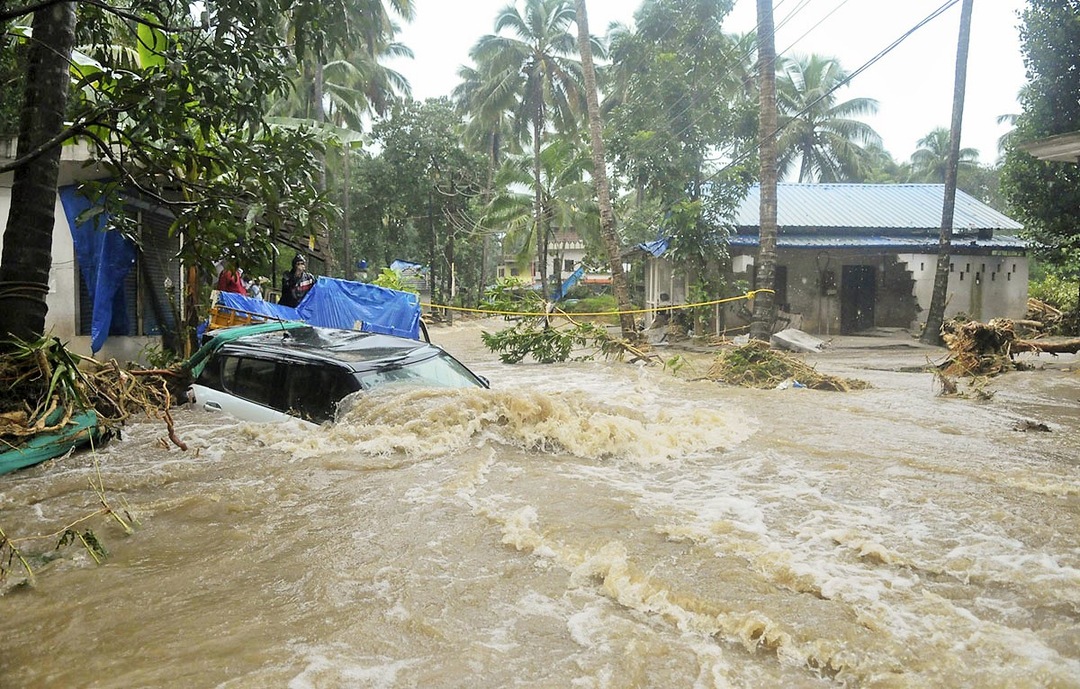 Nearly 90% of the state was devastated on account of excessive rainfall, unprecedented floods, terrible landslides and damaged roads in hilly regions that disrupted life in 'God's Own Country'. The gates of 35 dams out of a total of 54 dams in Kerala were opened to reduce the threatening water levels that led to the alarming floods. The torrential downpour that began around the first week of August continued incessantly for 2 weeks and displaced almost a million people from their homes into relief camps. All 14 states were put on high alert with Idukki, Wayanad, Palakkad, Kottayam and Ernakulam, among the ones which were most affected by floods and landslides. A state that is known for its lush greenery, swaying coconut and palm trees, rolling tea estates and beautiful beaches saw a backlash from the very monsoons that help provide, nurture and sustain the ecological system! The state received almost 164% more rainfall in August, 42% more than what it receives in the entire monsoon season from June to September. That alone makes us realize the magnitude of this disaster that was regarded as a 'LEVEL 3 Calamity' (calamity of severe nature) by the Indian Government.
What was the effect?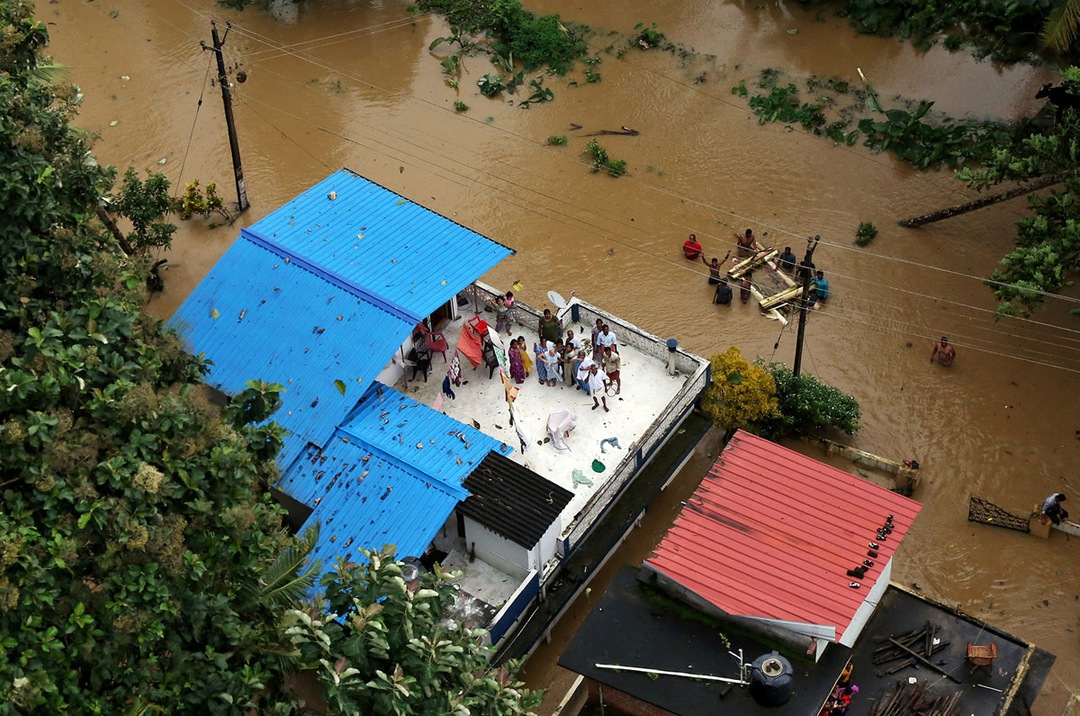 1/6th of the entire population of the state was directly or indirectly affected by the floods. Day-to-day life came to a complete standstill with rescue and relief efforts taking place in most of the flood-affected areas. Cochin airport, the busiest airport in the state and the 4th busiest airport in the country, suspended its operations for almost 15-16 days after intensive flooding on the runways. Transport services such as Kochi Metro and Southern Railway were adversely affected. State Onam celebrations were cancelled and funds allocated for the festivities were directed towards relief efforts. Electricity and water treatment plants were waterlogged leaving many areas without power and clean water for days. Schools, colleges, private companies, government offices remained shut during the floods and aftermath of this calamity.
Was tourism affected?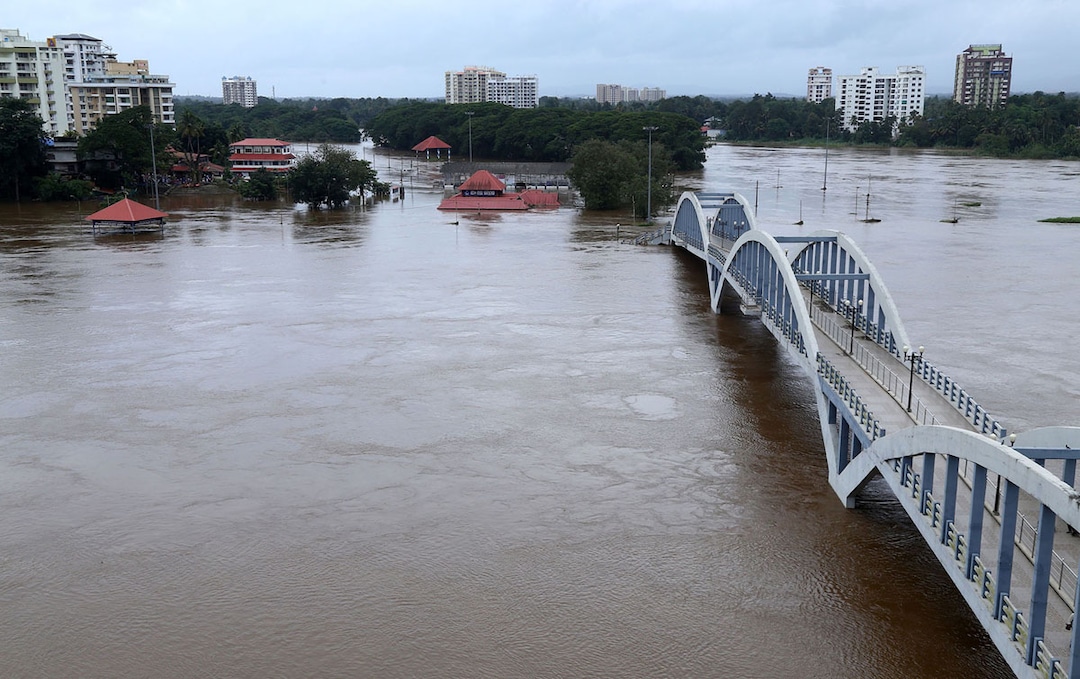 One of the worst-affected was the tourism industry in Kerala! At a time when the state was looking forward to hosting visitors from all over the world, the rain gods literally spilt water on all travel plans. Travel & tourism in Kerala is a booming industry which grows at a rate of 15% every year. It is the backbone of the Kerala economy and contributes to almost 10% of the state GDP. This year, however, direct infrastructure losses to hotels, small & large establishments, guest houses, houseboats and tourist cancellations (almost 75-80%) resulted in a monetary loss of almost Rs. 2000 crores. Popular hill stations such as Munnar and Wayanad along with the tourist favourites, backwaters of Alappuzha and Ernakulam were one of the worst affected tourist destinations in Kerala.
How did Kerala bounce back?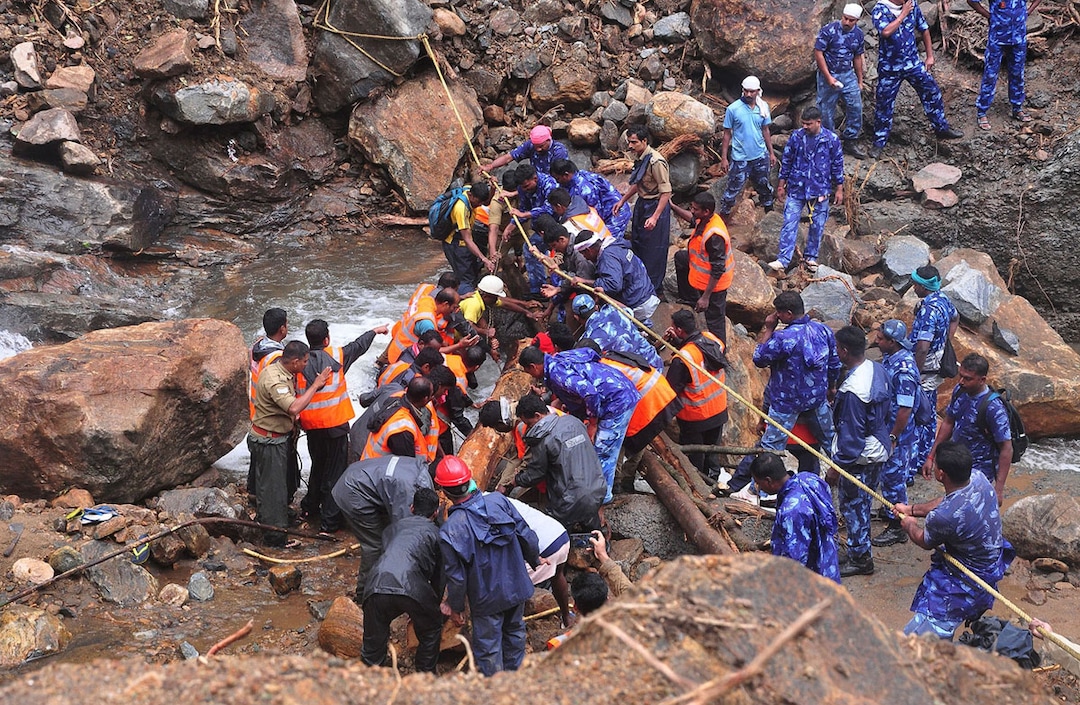 After a rather bleak month, the sun is shining and the future looks bright for Kerala! The state is regaining control of the situation, one careful step at a time and looking forward to put this calamity behind them. Their speed of bouncing back with even more determination and vigour than before is truly admirable and inspiring! In the face of such dire circumstances, the people of Kerala showed immense strength and a never-say-die attitude that enabled them to stand back up on their feet. The entire nation came together to support the coastal state and flood relief poured in from all corners of the country (even from outside the country) to help those in need. Rescue operations carried out by the Southern Naval Command, Central Armed Police Forces, National Disaster Recovery Support Team and Local Fishermen were successful in saving a total of approximately 65,000 lives from flood-affected areas. That is no mean feat and deserves a special mention whenever the story of the disastrous Kerala floods is revived!
What about tourism in Kerala?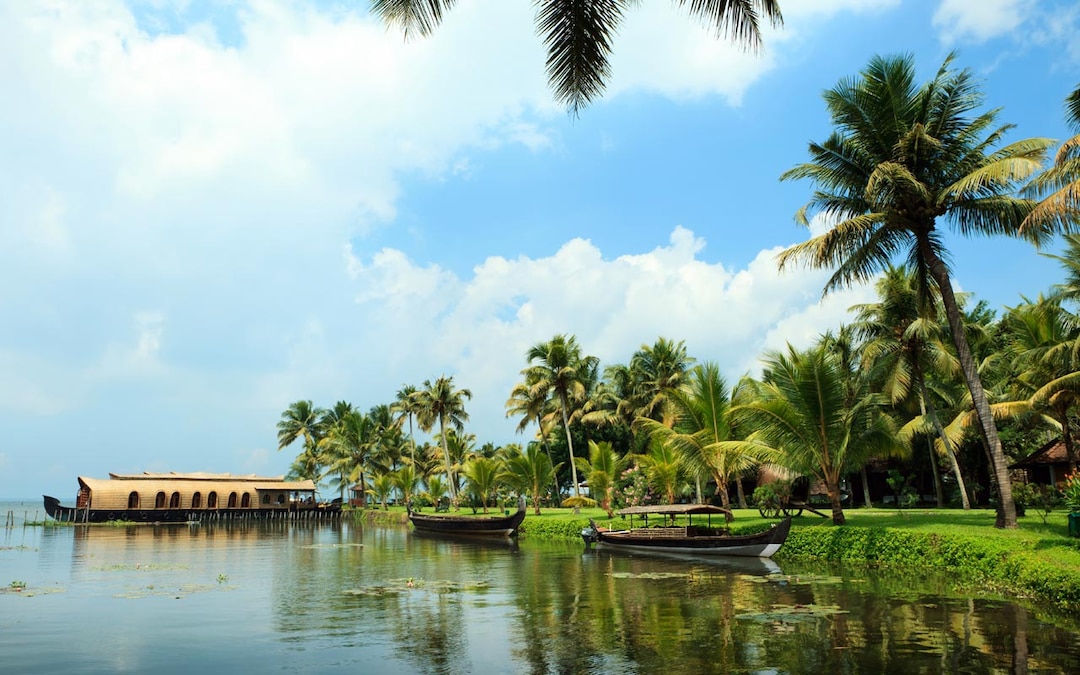 Also, on the brighter side, the tourism industry is one of the first sectors to overcome the challenges of this natural calamity. Almost 99% of the tourist attractions in Kerala have become accessible along with 96% of accommodation units that have opened up for tourists as confirmed by Kerala state officials. All airports, railway stations, bus routes and taxi services have begun their operations and are fully functional for the oncoming tourist season. Even houseboats on the backwaters of Alleppey are welcoming guests like before! The heavy rains and floods sure did wipe away the infrastructure of the state but it could not wipe away the hope and spirit of its people.
A lot of celebrations were cancelled owing to the harsh conditions that the state was going through; The Nehru Trophy Snake Boat Race, State Onam Celebrations and even the annual Kerala Travel Mart were cancelled until further notice. The main focus was on relief efforts and rehabilitation which the state implemented on war-footing! However, a unique example of strong will, dedication and unity in face of calamity came forward when hotels, local travel agencies, transport operators and travel companies came together to organize 'Kerala Travel Mart' in Kochi from 27th to 30th September. 395 participants from 73 countries and 1095 from India alone proved that the travel fraternity was willing to come together for one of its own. The conclave was held in order to revive the tourism in Kerala at double the speed and focused on measures that would lead to a strong resurgence of tourism, one of Kerala's main economy provider. The message that it gave out to the world spoke volumes and can be summarized as follows, 'Kerala has the resilience and spirit to take any adverse challenge in its stride and move ahead'.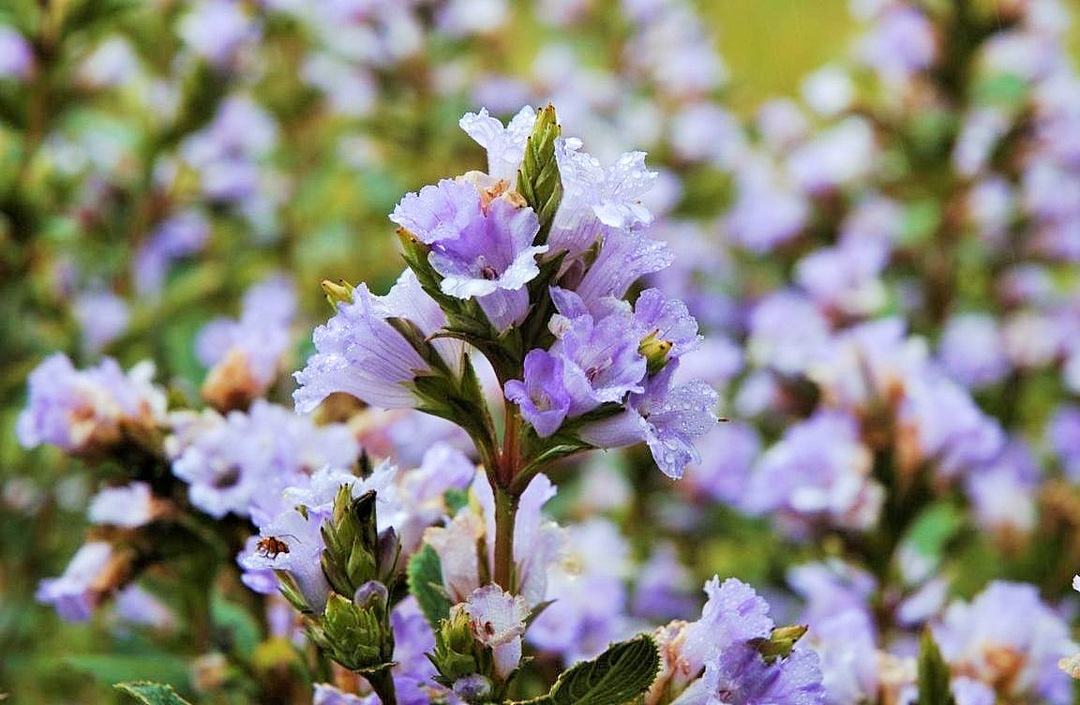 The state is also welcoming tourists from all over the world for the popular 'Neelakurinji' flower sightings that are blooming throughout the Kannan Devan Hills after 12 years. The purple blooms were last seen in 2006 and in spite of being late this year due to heavy rains, these wonderful blooms are making their presence felt in the regions of Munnar and Idukki. The blooms have started appearing in various parts of Rajamalai, Kanthalloor and Eravikulam National Parks where rainfall damages have been minimal as compared to other places. Munnar was one of the worst affected areas due to its hilly location and was isolated for an entire week due to heavy landslides. Many tourist operators, hoteliers and travel associations joined hands to get Munnar back on track, one of the most sought-after hill stations in Kerala. The government is even introducing fresh attractions such as the giant installation of Jatayu from Ramayana at Kollam district and Malabar River Cruises that will attract even more visitors towards 'Gods' Own Country'.
Veena World & Kerala – Is Kerala safe to travel?
Kerala is one of our most favourite destinations in India! Tours to this southern state are one of the most popular offerings that we have as part of our Veena World domestic tours. Kerala has the maximum number of tourists from states such as Maharashtra, Gujarat, West Bengal, Delhi, Rajasthan, Madhya Pradesh and it is not only the go-to destination of Indian tourists but also tops the charts for many international visitors. With Kerala having such profound influence over travellers, it was imperative for Veena World to contribute their fair share towards the revival and growth of Kerala tourism in the aftermath of the disastrous floods. We are proud to say that Veena World participated in 'Kerala Travel Mart 2018' that was organized in the last week of September and surveyed the actual conditions of the state. There is a lot of apprehension and doubt in the minds of people and many travellers are still considering if Kerala is safe enough to travel during Diwali or in the immediate future? We are here to tell you that, Kerala is back and completely safe to travel! You would be surprised to know that tourists have already started making a beeline for Kerala and foreign travellers are a majority among them. All the tourist attractions are accessible and this is not just a statement off the internet but a firsthand account of our directors and representatives who visited the tourist places in Kerala.
https://www.facebook.com/sudhir.patil.1272/videos/10204732397505198/
In the words of our director, Mr Sudhir Patil – "Kerala Calling!!! Visited Kerala over the last 6 days. Attended KTM 2018. Visited Cochin, Alleppey, Kumarakom, Kottayam, Peermade, Vandiperiyar, Kumily, Thekkady, Periyar Tiger Reserve, Boating Point, Elephant Safari, Idduki Town, Adimali, Anachal, Munnar, Eravikulam National Park, Valara Waterfalls & Cheeyapara Waterfall en-route Cochin Airport. Travelled extensively over 6 days and on all major routes. All roads are motorable and kudos to the Central, State Governments, Private companies and locals for doing an excellent job to bring all infrastructure in place for Tourism. Over the last few days, also met and visited more than 60 properties at various places and interacted with locals. All are ready to receive guests and are very positive for KERALA Tourism. This place is safe and all tourist will enjoy the best tourist places in Kerala without any doubts. The need of the hour is to support their spirit and travel freely in Kerala."
We as a travel company are proud of what Kerala has achieved in such short time and as our contribution to the state, we are looking forward to taking more and more tourists to the green state of India.
We helped Kerala in the face of calamity and now it's time to rediscover the magic and nostalgia of the destination! The floods may have ravaged the state but what it did not take away is the hope and determination of the people. Everybody worked twice as hard and bounced back at double the speed to return the state to its former glory and to welcome visitors like before. It is time to commend those efforts and to see for ourselves what it means to be bent but not broken, shaken but not shattered and discouraged but not defeated!
It is now more than ever that Kerala needs its people… So, let's go back to Kerala!