Reading Time:
4
minutes
North-East is an emotion in itself, one that everyone wants to experience at least once in their lifetime. Whether it is because of the cool ambience, scenic views, cultural galas, or delicious food, the reasons are almost never-ending. Interestingly, North-East has derived its sobriquet as the Land of Seven Sisters that have some of the most scenic destinations on offer – the one that we are focusing on in here is Guwahati.
Known as the "Tea Capital of India", Assam is all about scenery, adventure, and tranquillity. Contributing as the largest city in Assam, Guwahati is a magnificent coalescence of soothing nature and happening city life. From sipping a cocktail in the pub to going for adventurous treks – the city offers you a vacation like no other. Fortunately, Guwahati has been successful in preserving its natural aura that contributes to its pristine beauty.
When you head out on a vacation in Guwahati, you do so in the knowledge of embracing its natural splendour. After all, there can't be any better vacation then spending some quality time in nature's abode, right?!
Here, here, we have something new to tell. With a little bit of travel to make your vacay even more splendid, we have curated a list of 5 eco-resorts around Guwahati that are well and truly underrated:
1. Nameri Jungle Resort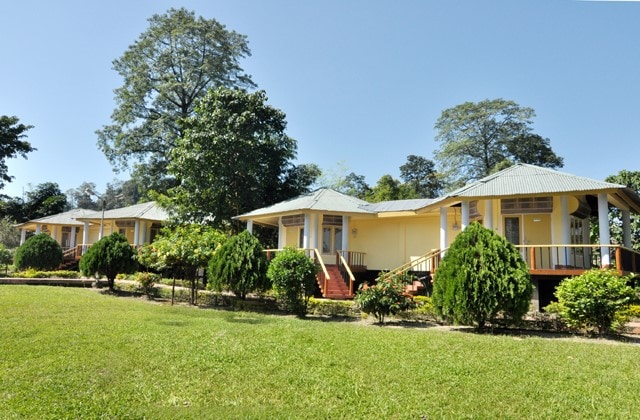 Located in the foothills of Himalaya, Nameri is a well-kept secret by the natives of Assam. This resort near Guwahati is a 4-hour drive from the city. Nameri is an eco-camp area that amazes with its beautiful flora and fauna. The resort offers amazing activities like bird watching, cycling around the village, and bonfire nights. Apart from that, you can also find shelter under the tents with thatched roofs and a mesmerising view; all for your pleasant stay. Right from rafting through the Jia Bhoroli River to trekking through the forest, this place is a perfect destination for a rejuvenating vacation.
2. Baligara Eco Resort
Embracing Mother Nature is the most heavenly thing that you can do, and Baligara Eco Resort is all in when it comes to nature. Located within the area of the Nameri National Park, this resort offers you a beautiful stay along with adventurous activities and a taste of the native cuisine. If you are in Guwahati, then this resort is a great option. You can soak in the natural aura of the North East through the guided jungle safaris organized by the resort. Cosy huts, pristine views, chirping birds, camping under the starlight – could you ask for a better vacation than this?
3. Wild Mahseer Eco Resort

Seeking a vacation where only serenity resides? If yes, then Wild Mahaseer Eco Resort near Guwahati is the one you should head out to. Part of the Eastern Himalayan Botanic Ark, this resort lets you experience the classic culture and heritage of the Eastern Himalayas. Wild Mahseer is spread across an area of 22 acres which comprises various species of flora and fauna. The resort offers exquisite heritage bungalows as well as cosy homestays for a comfortable stay.
4. Green Ashiyana Island Resort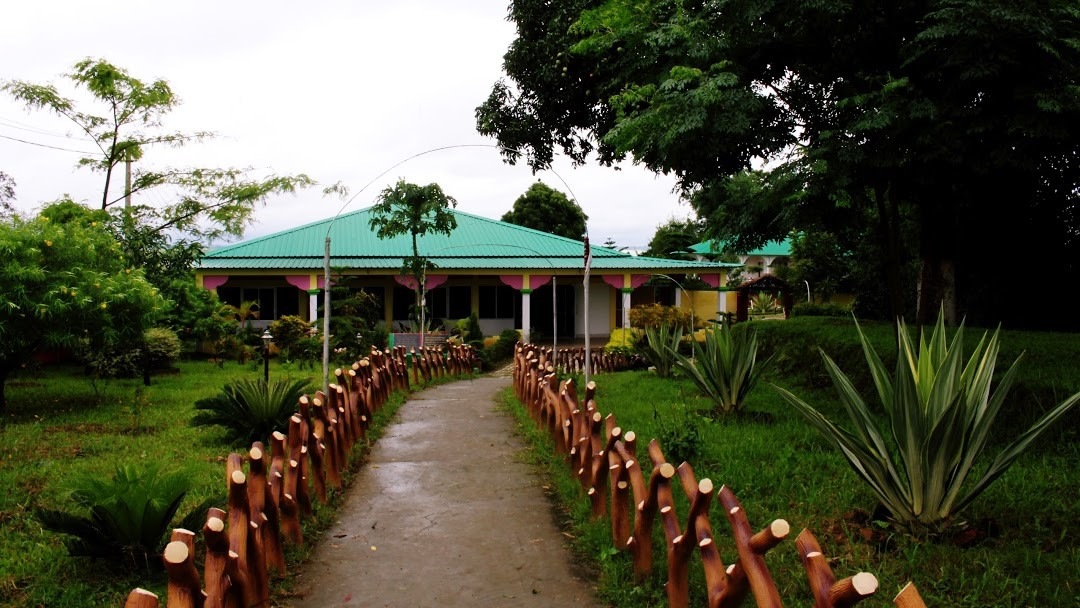 If you are in Guwahati and looking for luxury resorts around the city, then your search ends here. Located in the periphery of the Uma Tumoni Islands, this resort gives a wonderful view of the majestic Brahmaputra River. The cottages are surrounded by lush greens, which, when paired with the pleasant weather of Guwahati, permeates an aura like no other. Besides the stay, the Green Ashiyana Island Resort is also known for the wide range of cuisines it offers – right from the native's lip-smacking dishes to other mouth-watering delicacies.
5. Lalimou Eco Camp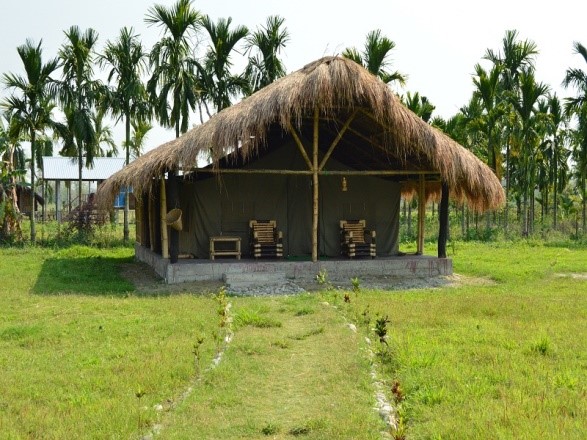 If you go seek simplicity, go out and find it. The Lalimou Eco Camp lets you experience the native way of life of people living in the rural areas of Guwahati. It offers three types of stays, namely the cottage stay, the luxury tent, and the alpine tent; each of which is aimed at getting you closer to nature's embrace. The Lalimou Eco Camp is also located within the area of Nameri National Park and promises a stay which will let you appreciate the simple joys of life.
With so many affordable tourism packages for Guwahati, visiting this city has become easier now. Let us let you in on another secret – these eco resorts near Guwahati are extremely popular among the natives who love to go on one-day trips wherein they can spend a fun and memorable day with their families. If we were to take the liberty of moulding a famous proverb – When in Guwahati, take a holiday like the locals do.