Reading Time:
18
minutes
Travel, for nothing is better than exploring new places, cultures and traditions, meeting new people, and ultimately finding ourselves in that process. Travel broadens our perspective and gives us an insight into how small we are as compared to the infinite universe; it humbles us and shows us what a beautiful place this world is! But as the vacation starts, people pack their bags and scamper off to the most famous or touristy places that they know. These places tend to get crowded and it becomes difficult for people who don't like crowds to enjoy themselves at such places. So this year, take your chances at offbeat travel, find your way to lesser-known destinations, experience unique adventures and have incredible stories to tell forever!
"Sometimes, the road less travelled can take you to a completely different and a more beautiful destination"
We have listed down the 10 off-beat destinations that you can head to in the remainder of 2018. Beat the crowds and enjoy a vacation as it is meant to be – in peace and at your own pace! Because after all, what vacation would it be if you don't let go…
1.) Pula, Croatia
Have a fascination for ruins and love history? But you find Rome, Egypt or any other historical destination too crowded? Well, you might want to put Pula, Croatia on your list and get started with packing your bags! A quiet city located at the sea-front on the tip of Croatia's Istrian Peninsula, Pula is settled in the prehistoric era and has been valued for its strategic position. With splendid locations and a naturally beautiful setting, Pula will send you back in time. It is famous for its protected harbours, powdery beach-lined coasts and Roman ruins! You should definitely pay a visit to this scenic city and explore more.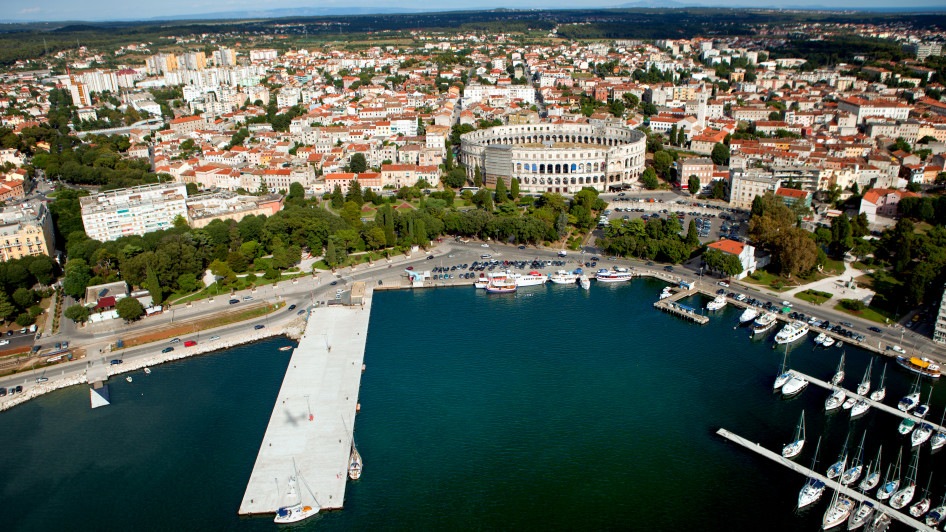 When to visit:
With a moderate Mediterranean climate, Pula is a year-round destination. However, the months from June to September, with its warm and dry weather is the peak travel season in Pula. You can also plan your trip around the renowned Pula Film Festival which takes place in July or August.
Places to visit:
Pula Arena, Arch of Sergii, Porta Gemina, Pula Cathedral, Brijuni National Park are some of the places that you can visit in Pula. You can also pay a visit to Dubrovnik, the famed destination for the hit television series 'Game of Thrones' and walk down the memory lane of Game of Thrones. You can also visit the Plitvice Lakes National Park and other Croatian cities.
2.) Bruges, Belgium
Looking for a romantic getaway or want to pop the question, but find the Eiffel Tower too mainstream? Maybe pop the question or just get lost in each other's eyes in the beautiful city of Bruges in Belgium! Although not quite off-beat, Bruges is full of beautiful canals, cobbled streets and medieval buildings. Bruges is one of the largest city and the capital of West Flanders in north-west Belgium.  It provides the perfect setting to enjoy your partner's company and have a memorable time together. Lined with romantically cute cafes on the streets, this quaint place is sure to steal your hearts and give you a box full of memories!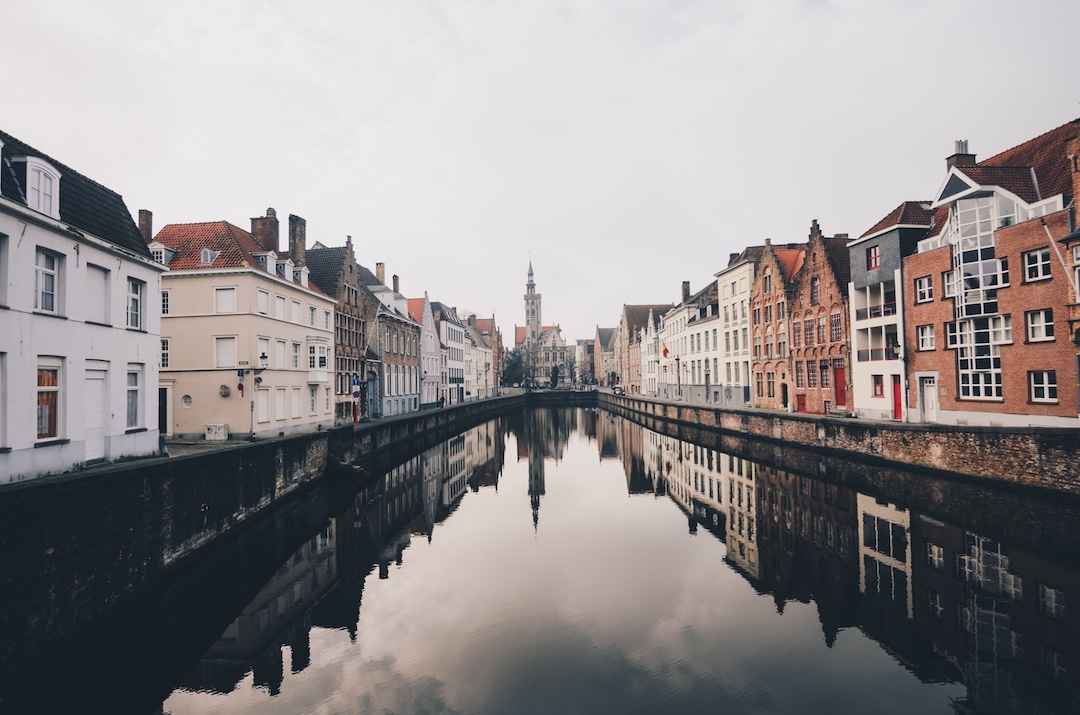 When to visit:
Even though the weather varies all year round, Bruges can be visited anytime. If you are a fan of the Tour of Flanders cycling race, you can plan your trip in the month of April. The summer months from July to August are also a good time to plan your trip to Bruges, the Cactus Festival, a music fest also takes place around the same time. Though winter, from October to March is cold, you can snuggle up with your special someone in one of the cafes and enjoy a cup of hot cocoa!
Places to visit:
Zeebrugge, Stadhuis (City Hall), Basilica of the Holy Blood, The Kantcentrum (Lace Centre), Huisbrouwerji De Halve Maan brewery and the Groeninge Museum are some of the places you can visit while on your Bruges holiday.
3.) Syros, Greece
If you have a frown on your face saying, "But Greece is not an offbeat destination" just calm down, because we are not talking of Santorini or Mykonos which are not only the hot spots for tourists which result in serious crowd and lack of serenity but also result in hiked prices and an expensive hole in your pocket. Syros or Siros or Syra is a great off the beaten path choice when you want to visit Greece. Unlike the big name islands such as Mykonos and Santorini, Syros is not (yet) overrun with tourists.  This means that locals are still genuinely excited to receive tourists to their island. Syros has everything you'd want in a Greek island holiday; gorgeous beaches, amazing food, lots to see, lots to do, postcard-worthy sunsets and an interesting history to learn about as you explore the area.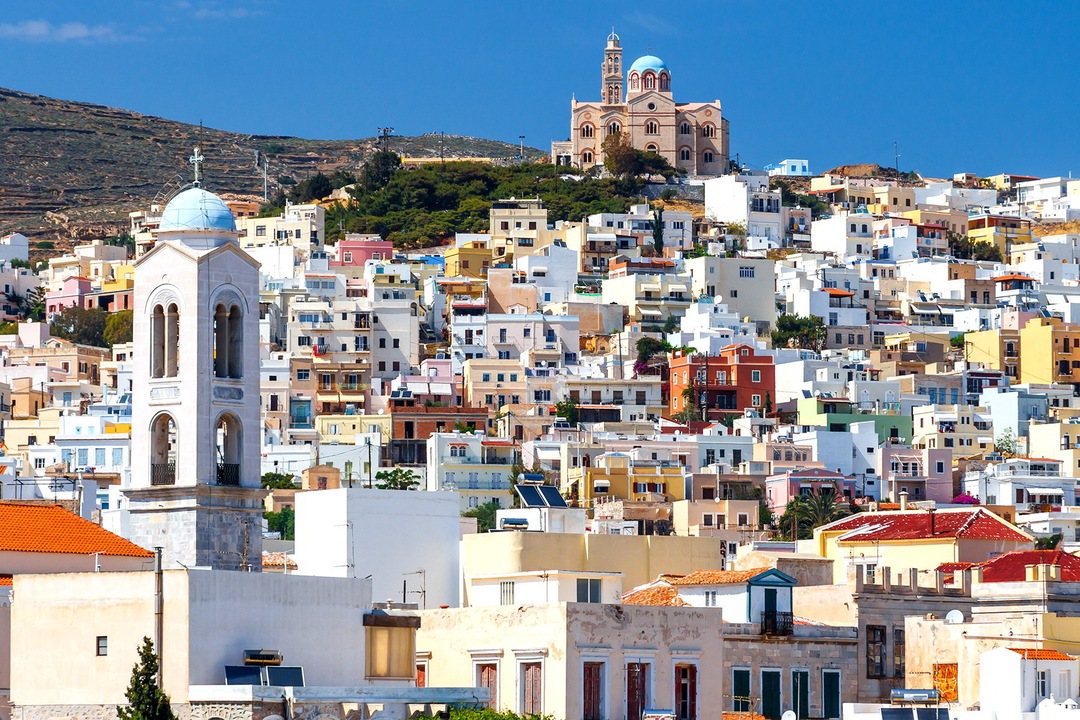 When to visit:
The climate in Syros is Mediterranean in nature, which means that the winters are mild and summers are hot with plenty of sunshine. During the summers, especially in July and August, the strong northern winds make the heat less intense. So, the best time to visit Syros would be in July and August. Less crowd, less heat and peace of mind! Now, who wouldn't want that?
Places to visit:
Miaouli Square, Casino Syros, Gallery of the Cyclades, Kokkina Beach, Kini Aquarium, and Schizomenes are some of the most beautiful places to visit in Syros.
4.) Nikko, Japan
If you fancy Japanese cuisine, then we are certain that 'Kyoto' is on your list to stop by and have some Tofu. However, if one was to explore further from Kyoto, which is famous for its food and being the land of shrines and tourists, then up in the mountains you can find its quieter counterpart 'Nikkō'. 'Nikko' means "sunlight" in Japanese and was founded in the 8th century by the Buddhist priest Shodo. Nikko is famous for Toshogu, the mausoleum of the Shogun Tokugawa Ieyasu, the first shogun (commander-in-chief) of the Tokugawa shogunate of Japan, and an outstanding cultural legacy of Japan's Edo era. This city often gets overlooked, which is a shame because it features an impressive collection of UNESCO shrines and temples. You also can awe at the stunning landscape and beauty of nature!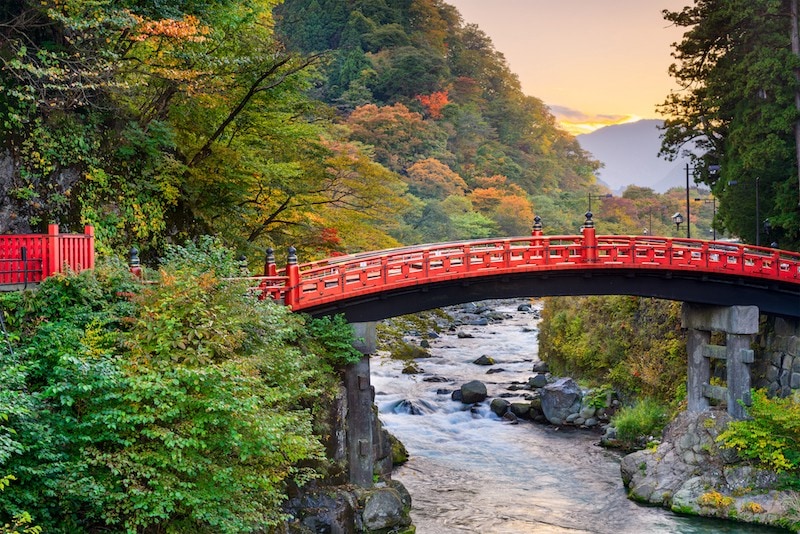 When to visit:
The best time to visit Nikko is during the months of May and August to November. You can also plan your trip around the Shunki Reitaisai Spring Festival held in May and the Shuki Taisai Autumn Festival held in October. These festivals are widely attended and feature large processions od Samurai warriors.
Places to visit:
Futarasan jinja, Nikko Tosho-gu, Shinkyo, Rinno-Ji, Kegon Falls, Ryuzu Falls, Senjogahara, and the Nikko National Park are some of the places you can visit in Nikko.
5.) Reykjavik, Iceland
If visiting a place with serious natural miracles is on your list and you're planning to visit the most known 'Land of the midnight sun' and 'Northern Lights' hotspot of Norway, we would suggest you also give Reykjavik in Iceland, a thought. Reykjavik is situated on the coast of Iceland and is the country's capital and the largest city. It is home to the National and Saga museums which traces Iceland's Viking history! The stunning Hallgrimskirkja church and rotating Perlan glass dome offer splendid views of the sea and hills.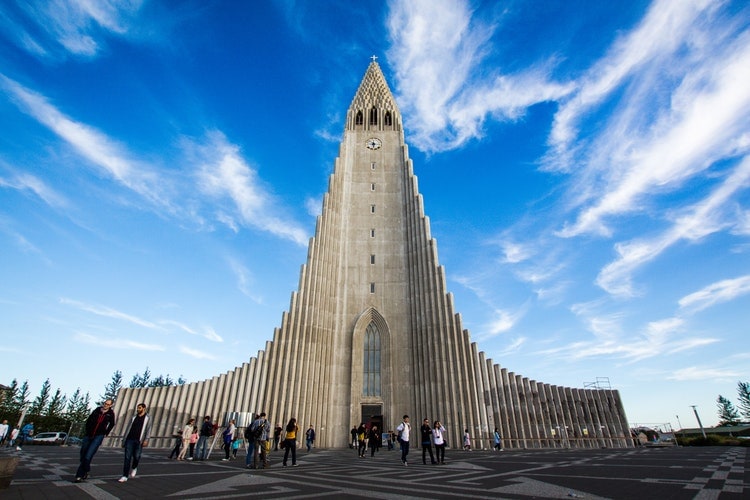 When to visit:
Reykjavik has a subpolar oceanic climate. The best time to travel here is during the summer between the months of June and August when the weather is mild and there is nearly 24 hours of daylight. If you are a music buff, then you can plan your trip around the month of November when the Iceland Airwaves music festival takes place. It brings together world-famous artists and Icelandic bands.
Places to visit:
Hallgrimskirkja, Golden Circle, Perlan, National Museum of Iceland, Reykjavík and Saga Museum, Tjornin, Austurvollur, Akurey (Puffin and whale watching) and obviously Northern Lights, are the must-visit places in Reykjavik.
Also Read – Iceland's Waterfalls & Beaches: There's More to Iceland Than Ice! 
6.) Valparaíso, Chile:
Colourful, cultural, with a salty ocean breeze and plenty of delicious food? We're not talking about Buenos Aires. Valparaíso is making a comeback, and this town on the western shore will delight and entertain you. From colourful street art to welcoming locals, this South American gem will fulfil all your travel itches in no time. Imagine walking in colourful lanes with picture-perfect spots at every turn. That is Valparaíso for you! Valparaiso is recognized worldwide as a UNESCO World Heritage Site, a deserved award for its architecture, design, history and cultural contributions. If you love history, street art, and bohemian life, Valparaíso is a must-visit in Chile!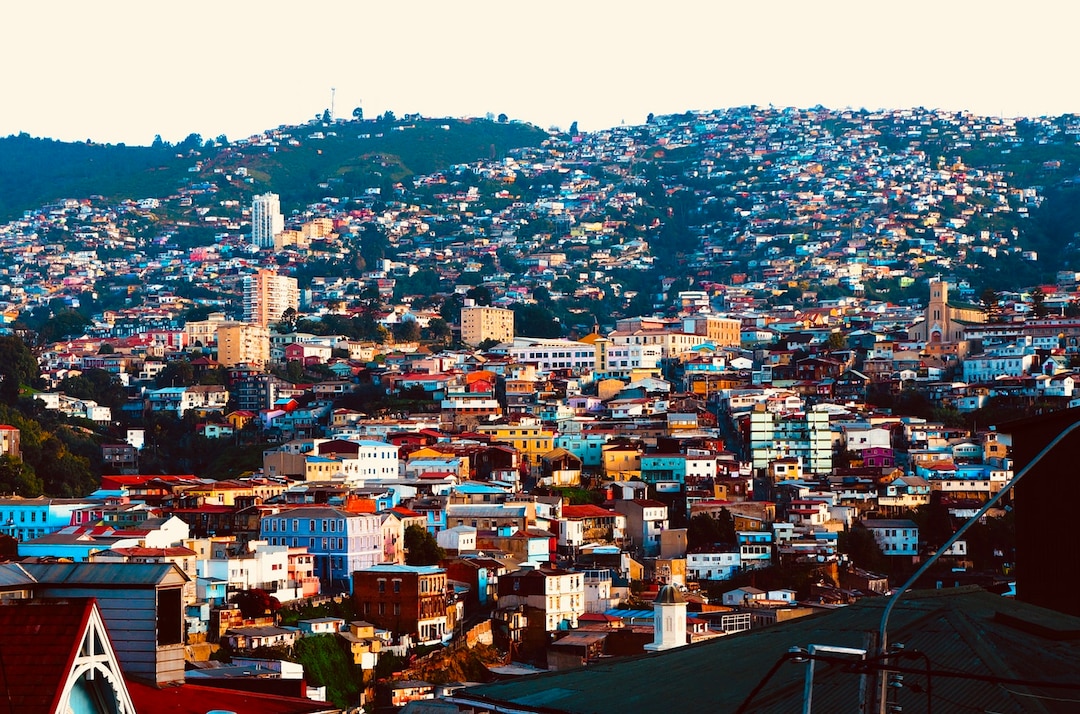 When to visit:
The best months to travel is during the summer, between the months of December to February. If you are planning to visit during the New Years', book well in advance as the hotels might get booked out. You can also plan your trip during the Viña del Mar International Song Festival which is held during the month of February. It brings together international pop artists and upcoming Chilean artists.
Places to visit:
Street Art, Cerro Alegre, Ruben Dario walk and the Carvallo walk should not be missed here. You can also travel by troles (old buses) to get a true feel of the place!
7.) Lombok, Indonesia
Paradise beaches? Check. Tropical rainforest? Check. Unbelievable resorts? Another check! Lombok is slowly gaining recognition in the tourist market for travellers who are looking for a laid-back and less crowded version of Bali. This island is a paradise and has everything you want for a perfect tropical vacation. An island situated in the east of Bali, Lombok is less famous than its neighbour, Bali! With dreamy beaches, warm people and delectable cuisine, Lombok is a place you need to tick off your checklist this year!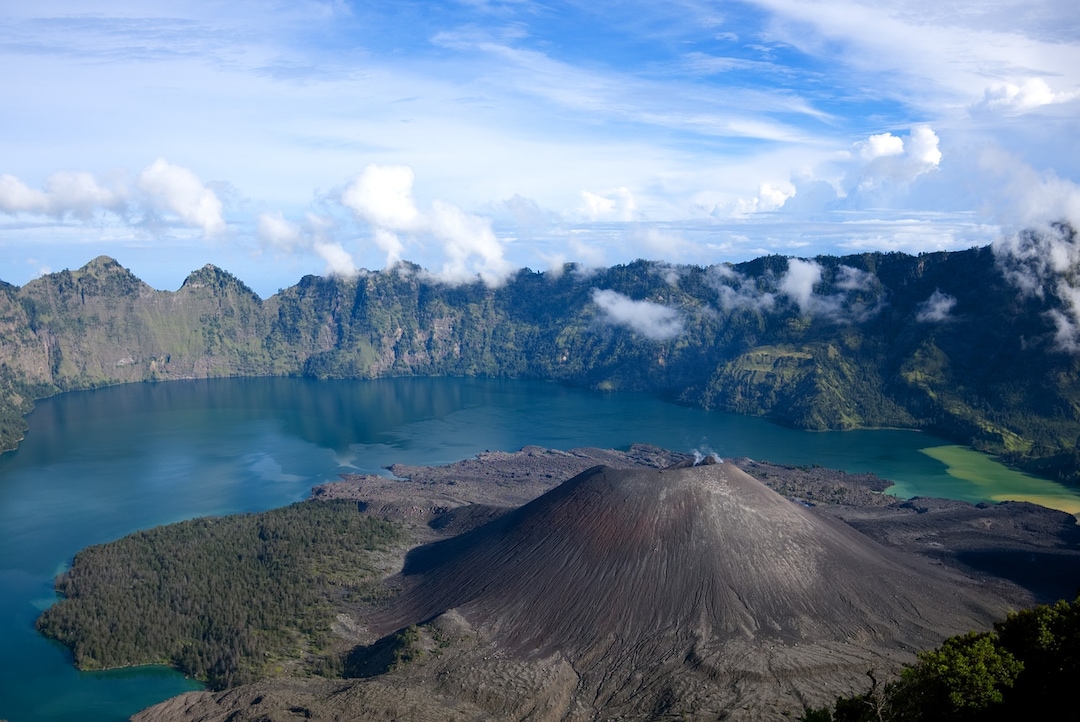 When to visit:
Lombok is a year-round destination, but the best months to travel are during the months from May to September as it is the dry season and beaches are more fun during the summer season!
Places to visit:
Gili Islands, West Lombok, Museum Negeri NTB, Gunung Rinjani National park, Mt. Rinjani, and Tetebatu are some of the must-visit places in Lombok!
8.) Huacachina, Peru
Oasis, a place with water in the middle of a desert and trees to give the traveller cool shade and a place to relax was often thought of nothing but a figment of the imagination of the tired traveller. But then, someone found it! Yes, an oasis in real life, literally. Meet the desert oasis that launched hundreds of Instagram posts! The tiny town in the middle of the desert draws people from around the world to watch the sunset over the dunes. Try your hand at sand surfing or ride in a dune buggy, snapping the perfect minimalist pictures in the sand that stretches for miles. Luxury hotels provide the perfect place to lay out in the sun and sip something sweet. Now, if that's not an ideal vacation, we don't know what is!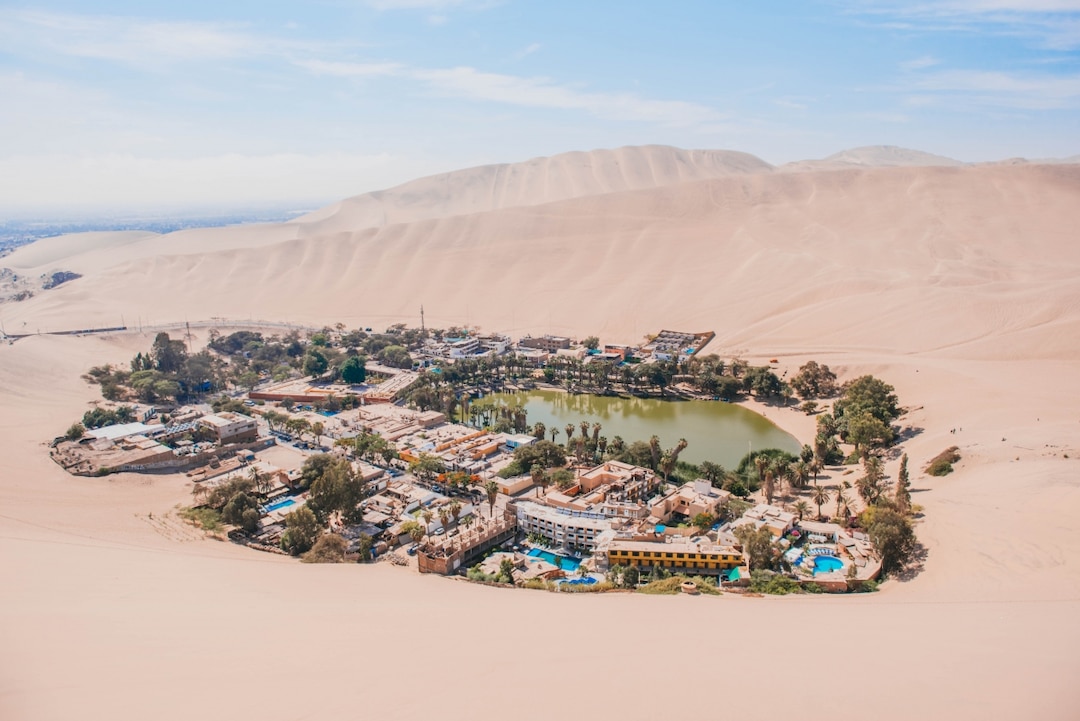 When to visit:
Huacachina has warm, sunny days and cool nights most of the year, making it a year-round destination. The months from May to December are the most common time to visit if you want to enjoy sand-boarding and dune-buggy rides. The months between January to April are particularly hot and travellers are advised not to visit during these months.
Places to visit:
Although this place is the main attraction, one can visit La Huacachina a property which also has a lagoon in it,  Volcan Park Ica Parque Extremo, and engage in Sand Boarding.
9.) Bath, England
If you're a traveller who prefers more of a relaxing and luxurious getaway and has a soft corner for the English charm, then Bath is the destination you should check out. Bath is a town set in the rolling countryside of southwest England, known for its natural hot springs and 18th-century Georgian architecture. The vacation retreat of the elite back in the day, Bath is still a stunning attraction for tourists who want that appealing English charm. Plus, it has an extensive collection of hot springs that will have you unwinding and forgetting all about the stress of your travels. We'd like to see London do that!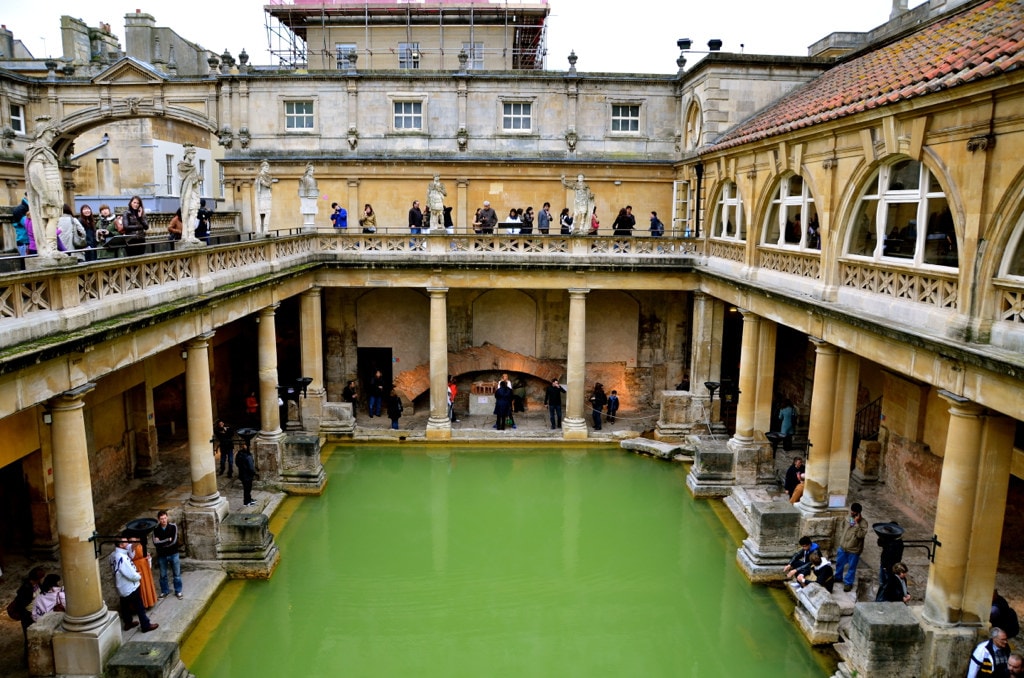 When to visit:
Peak travel season to Bath is during the summer season in the months between July and August. The weather is mild and pleasant. Key annual events include the Literature Festival (Feb–Mar); the Bath International Music Festival (May-Jun); the Jane Austen Festival (Sep), featuring a Promenade in Regency costume; and the Bath Beer Festival (Oct). You can plan your trips around these months if you want to catch any of these festivals. Although the summers are mild, winters can be very cold and rain is possible all year-round.
Places to visit:
Roman Baths, Bath Abbey, Pulteney Bridge, Kennet and Avon Canal, Royal Crescent the main places of interest in Bath.
10.) Salar De Uyuni, Bolivia
Want to feel like God? Imagine a walk on water with your perfect reflection right beneath your feet as you walk on an endless path of beauty! Sala De Uyuni is the world's largest salt flat spread across 10,582 square kilometres and is located in the south-west of Bolivia. Salar De Uyuni was formed as a result of transformations between several prehistoric lakes. Today it holds the world's highest hold of lithium, about 50-70%.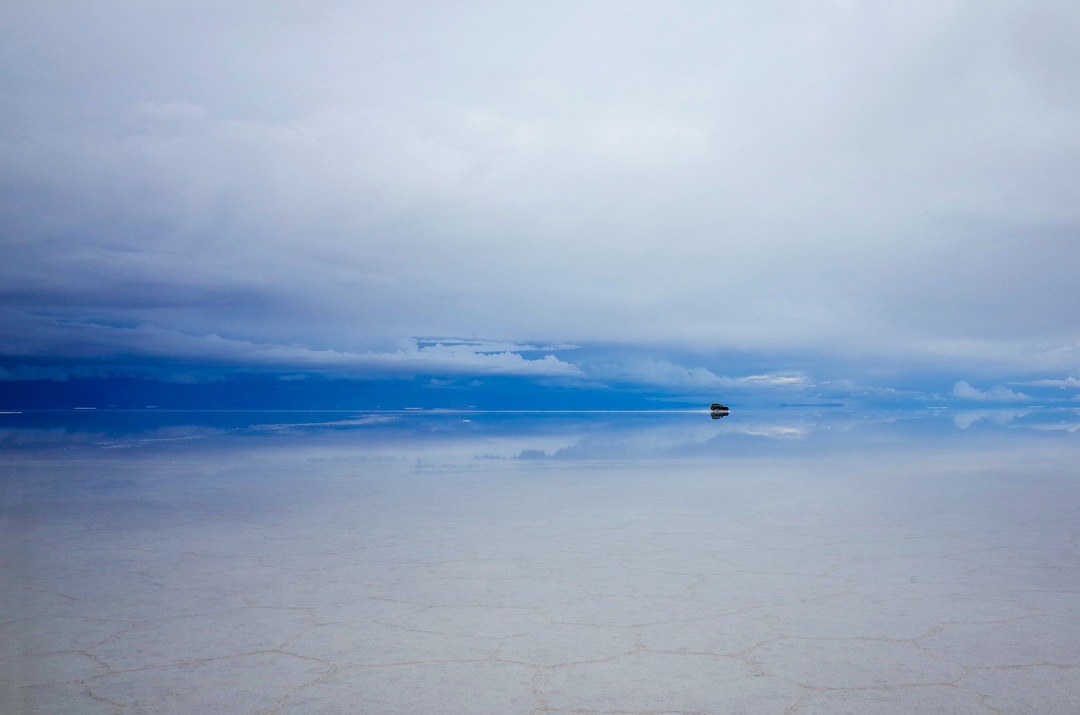 When to visit:
The best time to visit Salar De Uyuni would be in the months between July and October. However, for an increased chance of seeing the reflective surfaces, you should plan your trip between the months of March and April.
Places to visit:
Apart from the Salt Flats which are the major attractions, Plaza Arce is one more place you can visit at Salar De Uyuni.
So, what are you waiting for? It's time to cross these incredible destinations off your bucket list and include them in your fond travel memories! So what if your new year travel resolutions didn't work out? There's still time for the year to end; make travel plans for the second half of 2018 and end the year like a true travel boss!