Reading Time:
8
minutes
Switzerland—even just the name brings a smile to our face. Whenever, wherever we see or hear the name Switzerland, we immediately think about all those mesmerizing sceneries, luxury brand watches, and delicious milk chocolates. But do you know that Switzerland is much more than that? The snow-covered mountain peaks and the clear freshwater lakes can make you swoon just by the sight of it. We often know about the places to visit in Switzerland but are unaware of interesting facts about the place.
So, before visiting Switzerland, which you can book with us at Veena world for an amazing and hassle-free trip, go through this blog and get to know about some of the amazing facts that you would have not heard of.
Here are some important facts about Switzerland that will blow your mind.
1. Switzerland has 7000 lakes
With a surface size of 580.03 km2, Lake Geneva is Switzerland's biggest lake. Lac Léman is the name given to 40.47 percent of the lake that is shared with France. Lake Neuchâtel, with a surface area of 218.3 km2, is the largest lake wholly within Switzerland. You can drink from rivers and lakes since the freshwater is so clear.
2. Most innovative country in the world
Switzerland was ranked first for the eighth consecutive year, in 2018, as the most innovative country in the world in The Global Innovation Index. From a farming-based economy in 1860 to a land of Start-Ups today, Vaud's economy is now one of Switzerland's biggest and fastest-growing, thanks to its large services sector, focus on niche markets, and diversified manufacturing base.
3. Highest peaks in Europe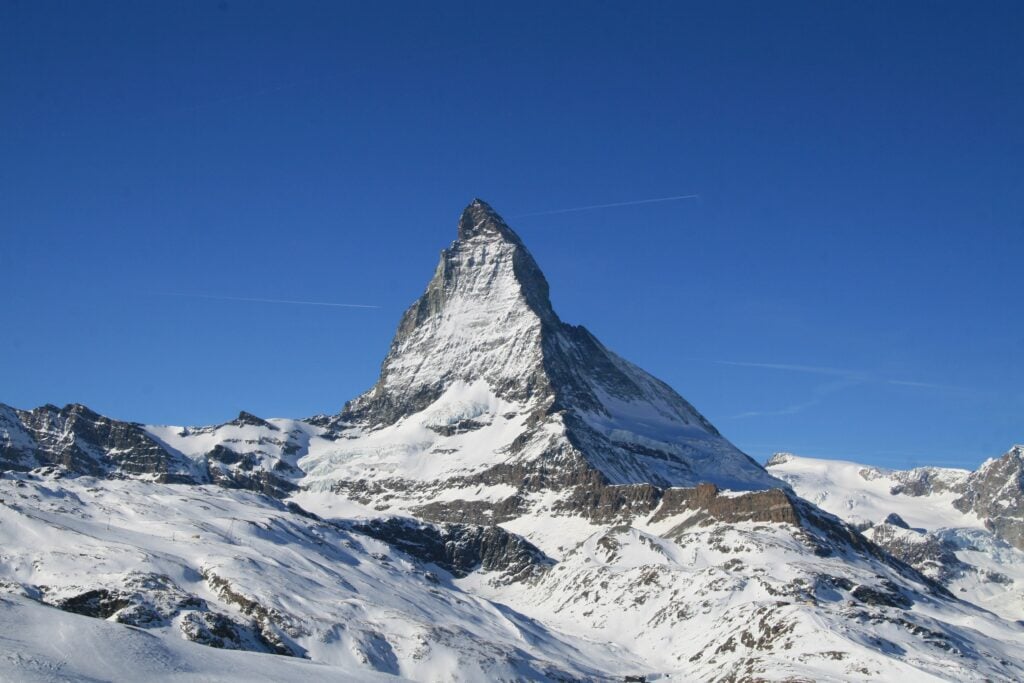 Switzerland is home to numerous mountains which are over 3,000 meters high. A beautiful experience for hikers is the Chamonix-Zermatt Haute Route, a 12-day classic Alpine trek that will bring you straight to the well-recognized Matterhorn. With 48 mountain peaks that are above 4000 meters, Switzerland has more high peaks than any other country in Europe.
4. Longest tunnel of the world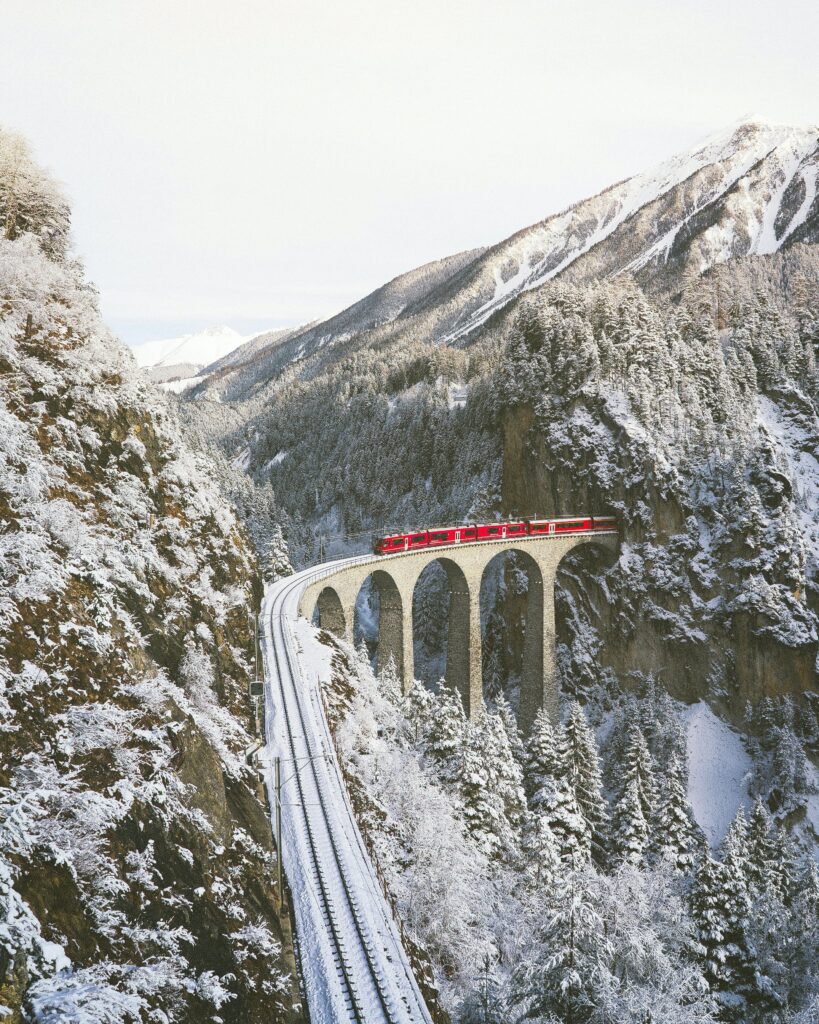 The Gotthard tunnel in Switzerland is the world's longest, measuring 57 kms, or 7 kms longer than the Channel Tunnel between England and France. It took seventeen years to complete. The Gotthard Base Tunnel's principal objective is to boost local transportation capacity through the Alpine barrier.
5. Lowest crime rate
Switzerland is one of the world's safest countries. They have a very low crime rate, with the fact that they have one of the highest rates of gun ownership. Switzerland hasn't had a mass shooting since 2001 when a man stormed in the local parliament in Zug, killed 14 people, and then himself. The country's overall murder rate is nearly zero (at just 45 people per year). And moreover, they are some of the happiest people in the world next to Denmark and Finland.
6. Creux de Van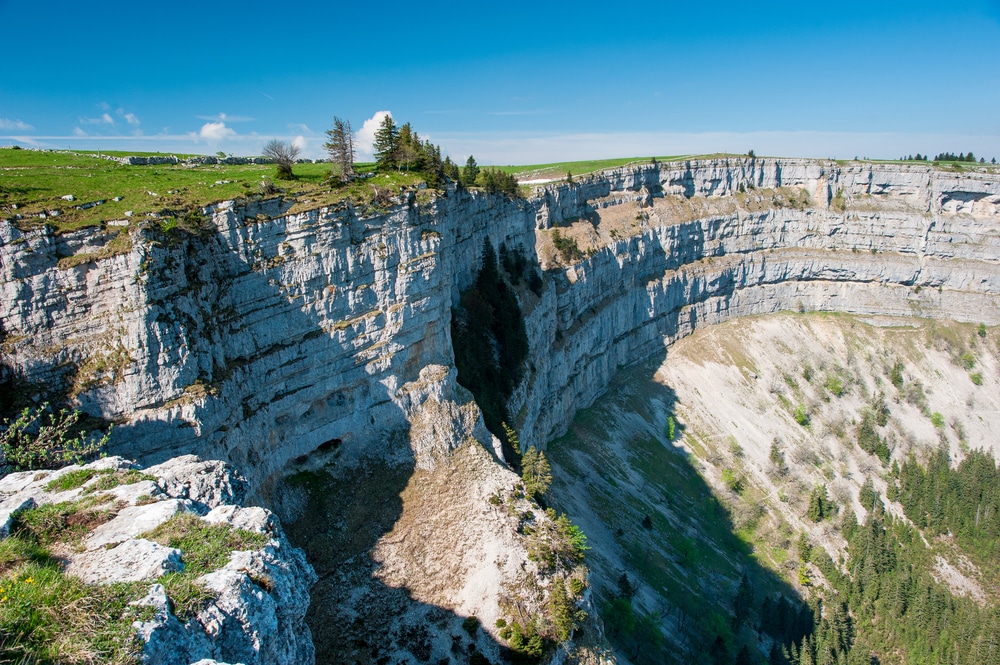 In the course of millions of years by water and ice erosion, this gigantic rock arena was formed. Its steep rock walls with their horseshoe shape offer one of the most grandiose panoramas in Switzerland, which includes chamois and ibex sighting! This absolutely spectacular site gives you a full 360° view over the nearby lakes, the Alps, the Jura valleys, and further on to France!
7. Switzerland has its own Grand Canyon
The Rhine Gorge is said to be the Swiss Grand Canyon. It is one of the most unique places in Switzerland.
Located in Graubunden, it is very unique to be in the alpine region. Here you can unwind and cool down by dipping your toes in the water and feel nature or if you are the one who loves a rush of adrenaline, you can hike up the rocky mountains or even experience the biking trails.
8. Sundays are a big deal
Sundays in Switzerland mean no mowing the yard, hanging laundry outside, hammering, or anything else that might disturb the serenity of the neighbours. Working on Sundays is frowned upon, so just be lazy, close the doors, read a book or enjoy a quiet day with friends and family.
9. You cannot name your child however you want
Giving a child a name that could harm the child's interest is illegal in Switzerland. When authorities forbade Swiss musician Christine Lauterburg from referring to her daughter as 'Lexicon,' she utilized this privilege. The rejection of 'Djonatan,' which is the phonetic spelling of Jonathan, as well as 'J' as a child's fourth name, is based on the risk of being misunderstood and improperly pronounced in German. There are also some names that you are not permitted to give your children.
10. Third happiest country in the world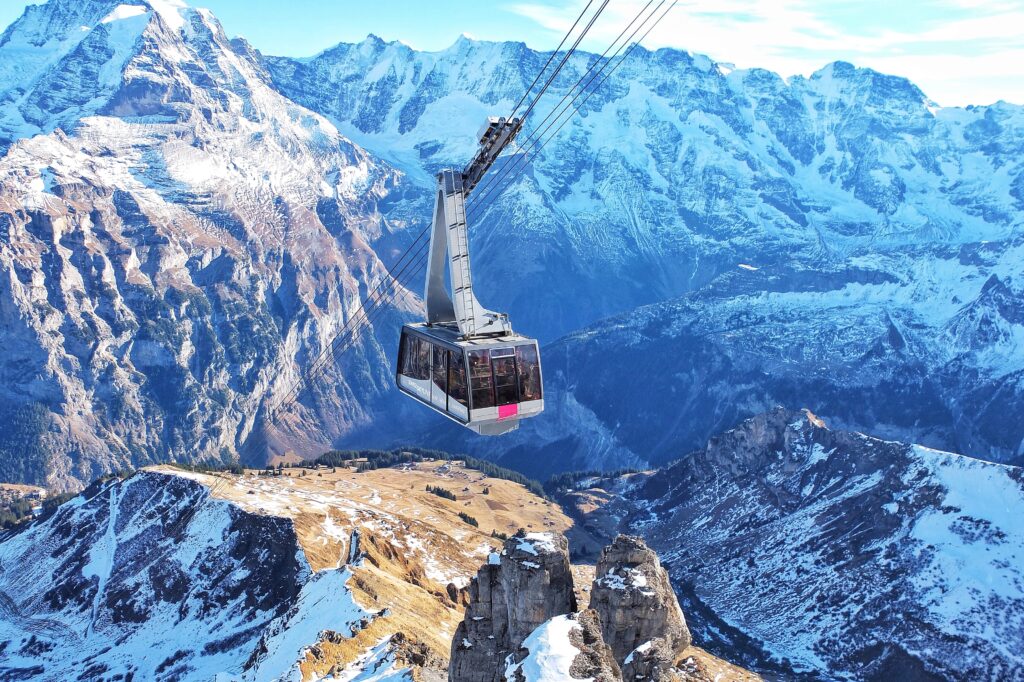 The notion of liveability is used to determine which places in the globe offer the best or worst living circumstances. Stability, Healthcare, Culture and Environment, Education, and Infrastructure are the five broad categories they look at. Zurich and Geneva are said to be two of the liveliest and livable cities in the world. Switzerland has a strong sense of community and a strong belief that it is a safe and clean country, which is statistically correct. Switzerland, along with Iceland and Denmark, is one of the safest countries in the world.
Switzerland is a paradise indeed! Not just because of the beautiful snowy peaks and emerald greenery or delightful chocolates and luxury brands, but also because of the people and its history. We are more than delighted to share these interesting facts about Switzerland with you and we are sure that you might be excited too after reading these. It is already time to pack your bags and set out on an exquisite journey to the Swiss with us at Veena world because we make your trips better. From Switzerland honeymoon packages to family tour options, you can simple relax and celebrate life, while we arrange everything for your hassle-free trip.
So, here at Veena World, you are welcomed to make your Swiss dream vacation come true. Another great thing is that, tourists who have been vaccinated with World Health Organization approved vaccines do not have to be quarantined. For more information about Swiss Tour Package, contact your nearest Veena World office or call our toll-free number. We can't wait to go on this amazing journey with you!
Written by Zoha Jalal