Singapore is one of the most-visited tourist destinations in the world. The country is home to many islands, beaches and not to forget, the Universal Studios. With its two Merlion statues standing tall, the Merlion Park is an iconic sight to behold especially at night time in the brightly lit Marina Bay. There's also the Singapore Flyer, a 165-metre high observation wheel which is ideal for catching breathless views of the town. The 55-storey Marina Bay Sands is an iconic hotel that includes a massive infinity pool and SkyPark at the very top. Here, you can witness numerous attractions in your Singapore trip package.
Half of the country is wrapped in a green cover with natural parks and nature reserves, also known as the 'Garden City'. Enclosed by the ocean on all sides, Singapore happens to be a busy port town and one of the foremost prosperous countries in Asia. This urban island country is a perfect meeting point for modern architecture and international cultures. With a combination of Chinese, Indian and Malay cultures; a visit to Singapore can be a highly enriching experience for the visitors. Whether you are on a solo trip, family or friends trip, there is no dearth of things you can do in Singapore.
Singapore Visa for Indians
If you are planning to visit this culturally-enriched country, you will require a visa to enter Singapore from India. Holders of diplomatic, official and service passports however don't require a visa for entry. The visa for Singapore encompasses a single-entry allowance. Based on your purpose of visit, you can apply for a Singapore tourist visa or a Singapore business visa. Different visas require different documents, especially for Indians.
Types of Visas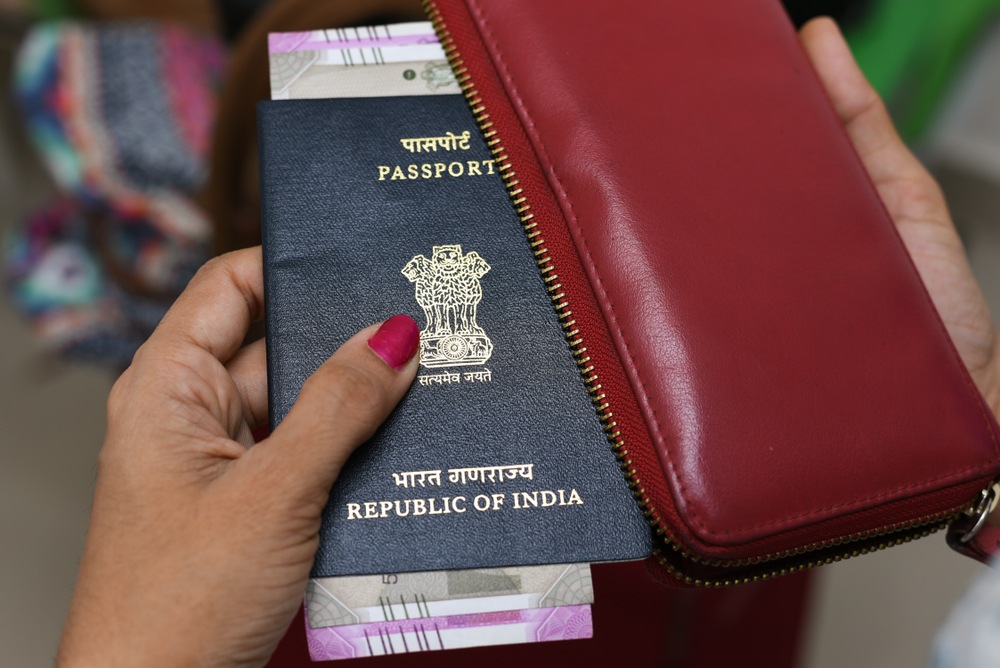 There are different types of visas that Singapore offers to Indians be it work, travel, student or permanent residence visa. The purpose of your visit, the days of your stay and your residing place will determine the type of Singapore visa you should apply for. The Singapore tourist visa for Indians is valid for 30 days from the issue date. Here, we have listed down some of the visas you can apply for:
Singapore Business Visa
Singapore is renowned as a financial hub around the globe. Therefore, many entrepreneurs and business tycoons visit the country for business purposes. A Singapore business visa is required for the same; this visa is different from the regular Singapore tourist visa. If you wish to set up your business or company in Singapore, the country welcomes you to do so by offering you a Singapore business visa. The validity of this type of visa is one year long. However, certain aspects including rules and regulations come with this type of visa. The government has set up some rules and regulations before setting up a business so there is no harm to the public.
Singapore Tourist Visa
The Singapore tourist visa issued by the embassy allows tourists to stay for a maximum period of 30 days and comes with a validity of 2 years. This allows multiple entries; whenever you travel to Singapore, you don't ought to apply for a visa.
Singapore e-visa for Indians
Singapore e-visa is just like a tourist visa applied online. It is recorded permission on the computer. The electronic visa has a validity of 1 year from the issued date or sometimes less, depending on the consulate officer. With an e-Visa, an applicant can stay not more than 30 days each time he/she visits Singapore.
Does Singapore Offer an on-arrival visa facility for Indians?
There is no facility for a Singapore visa on arrival for Indian nationals. Therefore, a visa is required when visiting Singapore from India.
What is the processing time for Singapore Visa?
The Singapore visa application generally gets processed within 3-4 working days (excluding the day of submission). Some applications may take longer to process. Every visa application will be well-considered on its own basis. We recommend you to apply at least a week before your travel.
Visa Fee for Singapore
Singapore visa fees for Indians is 30SGD i.e. around INR 2000. This fee is not refundable in all situations and is applicable if you go through the embassy. If you are applying for it through a travel agent, there may be an additional service fee for the same.
Documents Required for Singapore Visa
Certain documents that must be kept handy while applying for a visa are: -
Tourist visa
Make sure you carry your original passport and old passports, if there are any
The passport should be valid for at least 6 months from the date of submission of the visa, with a minimum of two blank pages
Confirmed return air tickets and hotel booking
Visa application form duly filled by the applicant
2 recent passport-size colour photographs
Original covering letter mentioning Applicant Name, Passport No, Travel dates, details of persons travelling together, Stay details in Singapore, Employment details, Mobile number and email ID of the applicant
Address proof
Financial papers are required if travelling for the first time
Original bank statements reflecting transactions of the last 6 months, duly attested and signed by a bank official
Business Visa
Original passport valid for at least 6 months beyond the period of stay.
passport-size colour photographs
Confirmed return air tickets and hotel booking
Original covering letter from the Indian company
Invitation letter from an overseas company
E-Visa
Duly completed Form 14A
Original Passport
Passport size photograph
Confirm Tickets
Bank Statement for the last 3 months
Note: Due to the pandemic, some airports may require a Negative RTPCR test report 48hrs prior to departure.
Bookmark this blog as it has all the important information you need before applying for a Singapore visa from India. Now that you know the Singapore visa cost for Indians, what's stopping you? Hurry up and plan your trip to Singapore!