With glittering, half-filled stemware in your hand, as you swirl its contents around, which may be the pale straw hue of a fresh white, shining under the golden light of the sun or the deep burgundy of a full-bodied red that fills your palate with its intensity. The distinct bouquet of the drink in your hand delights your senses, even as you gaze upon expansive fields of luscious vines.
Not just known for being a prominent pilgrimage site or for its enticing flower garden, Nashik is a city that has been gaining a lot of popularity among wine connoisseurs and enthusiasts in recent years. Home to the popular Sula vineyards, Nashik is also known as the "Wine Capital of India", housing almost half of the vineyards and wineries in the country.
The Popularity of Nashik as a Tourism Destination
Nashik is one of the four cities in India where the Kumbh Mela is hosted, which makes it a prominent site of pilgrimage in Hinduism. Located on the banks of the Godavari River, at an elevation of 600 metres above sea level, Nashik is believed to be one of the places where Ram, Laxman, and Sita stayed during their 14-year exile. In fact, the city is also believed to be the place where the incident between Shurpanakha, Ram, and Laxman took place, which ended with Laxman slicing Shurpanakha's nose (nasika). Blessed with amazing weather, ancient forts, prominent temples, natural beauty, and even one of the 12 Jyotirlingas of India, Nashik has something to offer for all kinds of travellers. The fact that you can even explore some of the country's best vineyards in Nashik just adds to the overall popularity of the city!
The History of the Vineyards in Nashik
There are works of Chanakya that chronicled the court of Emperor Chandragupta Maurya, to which the first mentions of a grape-based alcoholic beverage can be traced. However, Nashik is a place that has always been popular for its grapes. But India's wine production seemed almost lost for 200-300 years, because of several reasons, from the insect outbreak of the 19th century to the cultural shift during the British rule towards beer. The hilly terrain and numerous lakes, a monsoon season that perfectly coincides with the growing season of the northern hemisphere, and minimal seasonal variations in the temperature make for some of the best sites, where you can find the best vineyards in Nashik. It was in 1999, with the establishment of the soon-to-be-many wineries in Nashik – Sula Vineyards – that the city began its journey to becoming the Wine Capital of India.
Exploring the Wineries in Nashik
Wine tourism has been getting more popular day by day, as can be evidenced by the multitude of wineries and vineyards in Nashik that are organising retreats, festivals, and tasting seasons for wine! Some of the most popular events include the annual Sulafest by Sula Vineyards and Nashik's Great Grover Stomp by Grover Zampa Vineyards, which lets visitors have a merry time stomping on grapes. The list of wineries in Nashik is quite expansive, spread all around the main city, in areas like the Gangapur Dam, Sanjegaon, and Dindori. Whether you are on a quest to find the best winery in Nashik or just want to explore as many vineyards as you can, consider all aspects, like the travel time, location of the vineyards, and whether they have tasting rooms, etc. into consideration as you plan your Maharashtra tour.
The Most Popular Vineyards in Nashik
You can find some of the country's best winemakers and wineries in Nashik, many of which offer wine tours and have tasting rooms for visitors. While more than half of India's wine production is done in Nashik, some of the more popular vineyards that you can consider visiting include:
Sula Vineyards, Nashik
A market leader and the pioneer of wine production in the region, Sula is a name that revolutionised the wine industry of India. Today, Sula Vineyards is the largest and most popular among the vineyards in Nasik. You can book a stay at their luxurious sky villas as you enjoy the wine tasting and winery tours.
If you want to enjoy some excellent wine with amazing music and frivolities, February would be the best time to visit Sula Vineyards in Nashik, where you will be able to attend the musical extravaganza, Sulafest!
Soma Vine Village
A relatively new name among the wineries in Nashik, Soma was established in 2014, and in a short time, became a preferred destination. The winery boasts of a resort, adventure park, spa, entertainment, pool villas, and numerous dining options that you can explore on your tours and tastings.
York Winery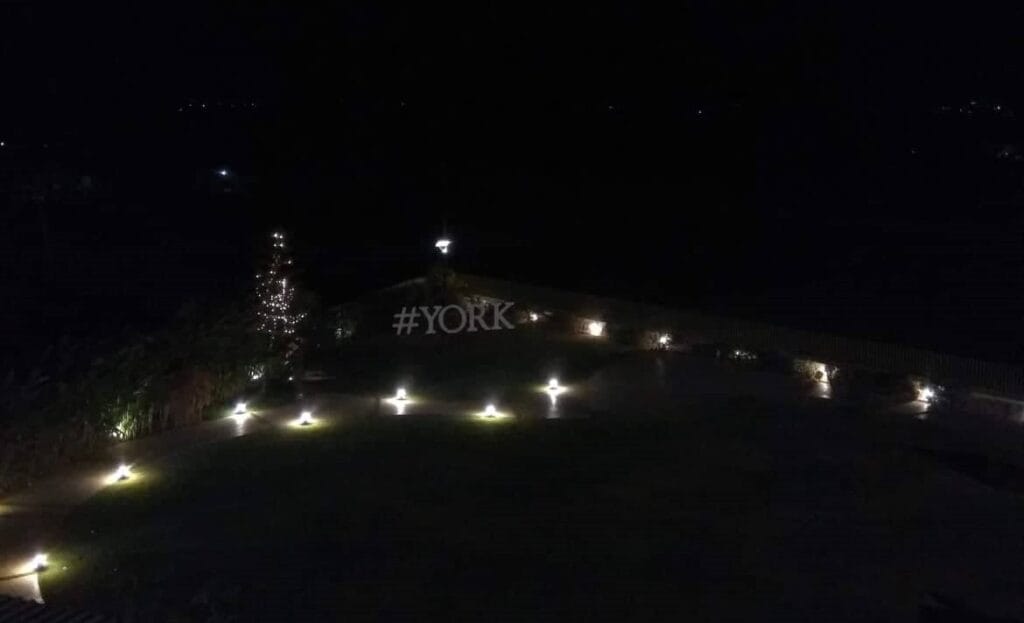 With land covering 9 acres in area and overlooking the Gangapur Dam, the family-run York Winery was established in 2005. The vineyard mostly produces dry and fruity wines and is a great place to catch the sunset.
Grover Zampa
Another one of the major vineyards in Nashik, Grover Zampa's premium wine (Zampa) is gaining a lot of recognition as being the best in the country. Located in the Sanjegaon area, Grover Zampa's sunny patios and courtyards provide quite a relaxing ambience for one to unwind in peace while enjoying some La Reserve Shiraz-Cabernet which, in fact, was also the first reserve wine of India.
Vallone Vineyards
Set up in 2009, the Vallone Vineyards are credited for being the producers of the first premium French-style wines in India. This is a good place to head to if you want to avoid the major crowds at other wineries. Vallone boasts of a pan-Asian restaurant, tasting room, and guest rooms.
Quick Tips for Wine Tasting in Nashik
Everyone has to begin somewhere, even in wine tasting. Wine tasting is not so much about drinking different types of wines but more about critically examining different blends and exploring new flavours. If you are a beginner, you should know that as you taste the wines you will have to note how they look, the aromas you can smell, and how the taste feels. It is okay if you have trouble noticing all the flavours you are supposed to or if the use of phrases like "forest floor" or "tannins" seems to throw you, for the journey to becoming an experienced wine taster can be quite enjoyable, even in the very beginning. However, as you explore the best wineries in Nashik, here are some tips that might help you out:
Plan Your Itinerary. If you are out on a multi-winery tour, you will need to make sure that they are located close to each other. You will also have to factor in the time it will take you to travel between the wineries, as well as the time you will spend at each.
Make your bookings before you get there. While many vineyards in Nashik accept walk-ins, you cannot be sure that they will have a free slot to let you in. It is always a good idea to make your bookings well in advance.
The right shoes are extremely important. The vineyards are built upon a hilly area and navigating the terrain as you tour the place should be easy and comfortable for you.
Not wearing perfume or cologne is also recommended. This is because smell forms a significant part of the wine tasting experience and perfumes can cloak the aromas of the wine, making not only you but even others around you miss out on a major part of the experience.
Don't skip the sniff. To identify the notes of the wine, bring your nose to the glass's rim and inhale deeply. If not informational, it will still help prime your palate for the taste of the wine.
Palate cleansers are important. After every glass of wine you taste, take a few sips of water, swirling it all around your mouth before swallowing. This is done to reset the palate, so you can taste the next wine in a better way, while also keeping you hydrated.
Start from light to heavy. This means that you should start tasting with the lighter and subtle white wines and finish with fuller bodied reds. Otherwise, a heavy wine will overwhelm your palate, leaving you unable to taste the lighter flavours.
Pace the tasting A standard pour for tasting is about half a regular serving, but even then, with multiple wines being offered at wineries in Nashik, the amount of alcohol you are ingesting can add up to quite a lot. If it starts getting a little much, don't be afraid to use the spit bucket. Also, make sure you don't head out wine tasting on an empty stomach and that you take breaks during the tastings, take time to process everything, and most importantly – hydrate!
Ask questions that pop up in your mind. There is no call to impress, and if you gave a query or confusion, speak up and ask them about it. If you don't know what "tannins" are, just ask.
Whether you are a connoisseur or an enthusiast headed with the sole purpose of exploring the Sula Vineyards of Nashik, don't forget to add some time for wine tasting in Nashik to your itinerary, whenever you plan a Maharashtra tour. An unforgettable experience awaits you!