Kufri is an exquisite hill station in Himachal Pradesh that has an abundance of natural beauty and adventurous places. This small hill station is located at a distance of 13 km from Shimla. Snow-capped mountains, tall pine trees and the sparkling water of the river Beas make this place look like a perfect picture painted by an artist. Kufri is a buzzing place all year round, where tourists visit to try all sorts of adventurous activities and admire the panoramic heaven. Due to its proximity to Shimla, most people include a visit to Kufri in their Shimla travel package. Here is a list of the best places to visit in Kufri for a splendid vacation:
Kufri Fun World
Kufri Fun World tops the list of famous places to visit in this hill station for adventure seekers. The place has numerous activities to keep you engaged for several hours. Zip-lining, sky-swinging, go-karting, and bungee jumping are some of the fun activities that will give you a thrilling experience. Perfect for kids, families, and youngsters, Kufri Fun World is a splendid amusement park with exhilarating rides, delicious snack points, and much more. You can enjoy a captivating view of the Himalayas as this adventure park is located at the summit of Mahasu peak.
Green Valley
Green Valley is claimed to be a spectacular mountain range that is on the Kufri-Shimla route. This is one of the most marvellous places near Kufri. Spectacular hues of green that are spread across the region look miraculous. When you hit the curvy roads of the Kufri-Shimla route, you can witness the awe-striking lush green valley that is covered with deodar and pine timberlands. So, when you look for Kufri sightseeing places, the green valley certainly stands out. It is rather fascinating to know that this place has been featured in many classic Bollywood movies. People love to stop by and click some beautiful pictures to capture the essence of tranquillity and peace.
Mahasu Peak
If you are looking for tourist places to visit in Kufri, Mahasu Peak is one of the most loved places by travellers. It is the highest point of Kufri where people visit to witness the gigantic landscapes of the Badrinath and Kedarnath ranges. You can reach the top of the hill by taking a horse ride and enjoy the rawness of nature in its best form. If you are on a family trip, going to Mahasu Peak will be worthwhile as kids love a fun horse ride.
Winter brings out the best of this place in Kufri and is considered an apt time to visit. You can try some winter sports and have the best time of your life. But, even if you visit here during the summer months, you are not getting a bad deal. If you are a thrill chaser, go to Mahasu Ridge and try skydiving for a memorable experience.
The Himalayan Nature Park
Established in 1992, the Himalayan Nature Park is situated near Kufri amidst the Himalayan range. It is also known as the Kufri Zoo and is home to many exotic species such as the Kashmir Stag, Blue Sheep, Tak, and many more. If you are a wildlife enthusiast and love to explore different species of animals, then this is the perfect place for you. The place is designed in a way to provide a natural habitat for the animals. The Conservation Breeding Society of the zoo is dedicated to promoting wildlife welfare and maintaining the highest standard of safety and care in the zoo. This is one of the best places to visit in Kufri with family as it's nothing less than a picnic spot.
Rupin Pass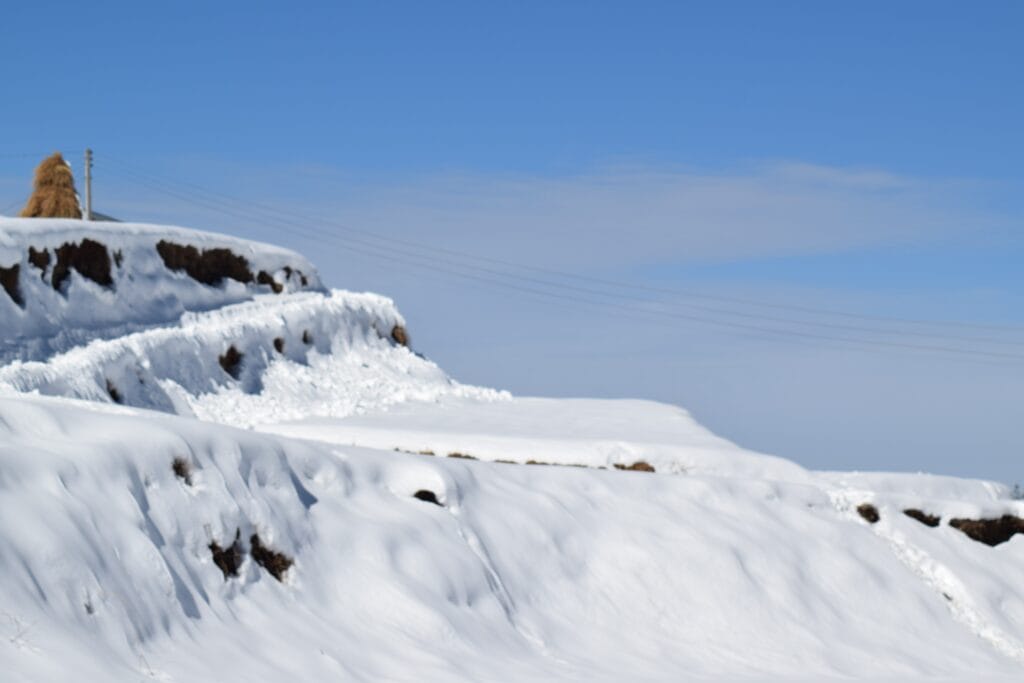 If you are in search of a place near Kufri where you can experience the adrenaline rush, then Rupin Pass is the perfect place for you. This is a trek that has a starting point in Dhaula, Uttarakhand and ends at Sangla, Himachal Pradesh. You can go trekking and enjoy a picturesque journey. Sky-touching mountains and rambling waterfalls await you to make the journey even more beautiful. The trekking trail has a moderate level of difficulty, with some easy and some challenging paths. Make sure to add warm layers of clothing that give you the right amount of warmth throughout the journey.
Chini Bangla
Chini Bangla is an architectural marvel that shines due to its outstanding British-style design and statues. This century-old bungalow is charming, and it is spread across a large plot of land. You will be mesmerized to see the beautifully manicured lawn area in front of the bungalow that accentuates its beauty. Every corner of this place is picture-perfect. You can pick up the camera and click some beautiful pictures that will keep you sorted for the social media feed for months.
The entry timings for this place are 10 AM to 6 PM. Plan your trip in a way to cover this marvellous place in Kufri.
Indira Tourist Park
Indira Tourist Park is a famous attraction near Kufri, where visitors enjoy yak and pony rides. The park has a relaxing and calm vibe where you can enjoy some quality time with your family. There are some delicious food options available at the place. So, you are set for some snacks and drinks at the tourist park. Besides this, you can also try on traditional Himachal Pradesh clothing and click some pictures as a loving memory from your trip.
Kufri Main Bazar
Kufri's main bazar is the perfect spot for shopaholics. If you are on a long vacation, then make sure to stock up on some winter clothes that will keep you warm on chilly nights. You can also buy some knitted sweaters, shawls, and other winter clothing for your loved ones from this market. You may have to bargain a little as the shopkeepers mark up the prices for tourists, but the wool is of the best quality.
Fagu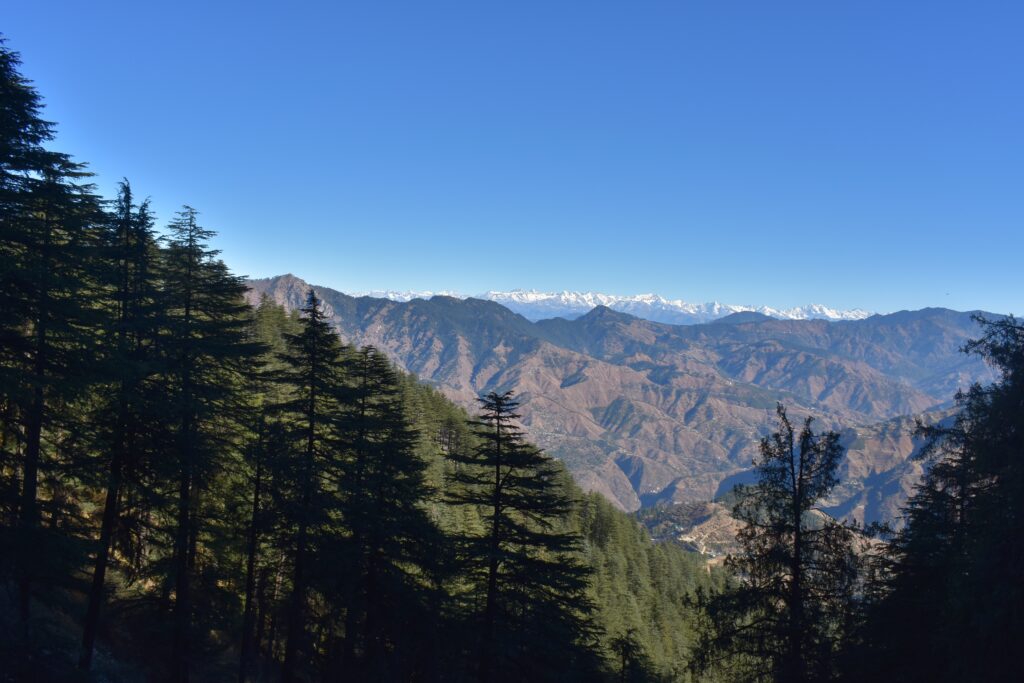 Fagu is a must-visit place in Kufri. The town is a hidden gem near Kufri, which has retained its natural beauty over the years. It's a paradisiacal experience to see the stunning cedars encompassing the region where the sky is covered in fog most of the time. This is the perfect place for those who want to escape the hustle and bustle of city life and have a relaxing experience. You can stay here for a day and spend some quality time with your family.
Hip, Hip, Hurray Amusement Park
If you want an extra dose of adventure, go to Hip Hip Hurray Amusement Park. It is one of those places in Kufri that people visit to feed their adventurous side. Located at an altitude of 8500m above sea level, this park has several adventure and entertainment options. Some of the popular activities at the amusement park are the Burma bridge crossing, flying fox, and bumping boats. Adults and children enjoy a series of indoor and outdoor activities in this park. Furthermore, there are a variety of eateries to keep you full on this adventurous journey.
Kufri is one of the most visited hill stations in Himachal Pradesh. People come here for a rejuvenating experience as this destination has the perfect balance of adventure, calmness, and tranquillity. People of all ages find something worthwhile in Kufri and enjoy a fun-filled vacation.