Reading Time:
5
minutes
While #DidItFortheGram and #TravelGram keep topping the charts of the most trending hashtags on social media, it is also important to visit the places that live up to those hashtags when you share that picture perfect travel moment.
While India is loaded with beautiful gems of destinations be it up North or down South, we have compiled a list of the ones trending in every travel aficionado's feed. Open your bucket list and get set to add some beautiful destinations in the Must Visit list!
Jaipur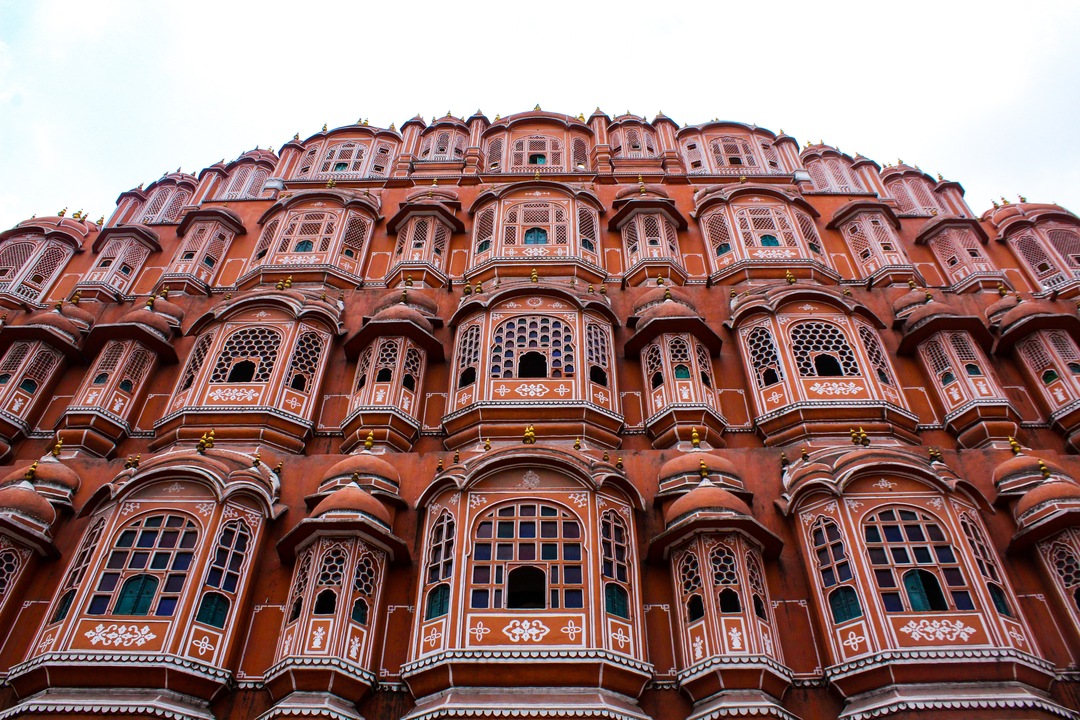 The Pink City opens its gates to every traveller with hands full of culture, history and grandeur. You will never find a dull moment in the colourful experience that Jaipur's got to offer with royalty etched in every brick of this city. This is a haven for explorers, Jaipur will start your day with vibrant streets you walk towards City Palace, folk music and traditions as you climb towards the Amer Fort and a nice moment to unwind as you sit across the picturesque Hawa Mahal. A perfect ambiance for every picture, some of the must visit places in Jaipur are Amer Fort, Nahargarh Palace, Patrika Gate, Jantar Mantar, City Palace, Hawa Mahal, and Mandawa.
Jaipur is a food haven and you just can't miss out on the local food when here. Don't forget to visit Wind View Café, Lakshmi Mishtan Bhandar, Tapri Central, Handi, Govindam Retreat, 1135 AD, Spice Court, Samode Haveli, Anokhi Café, Rawat Mishtan Bhandar, Cinnamon, Saba Haveli, Sheesh Mahal, Peacock Restaurant and Dragon House.
Landour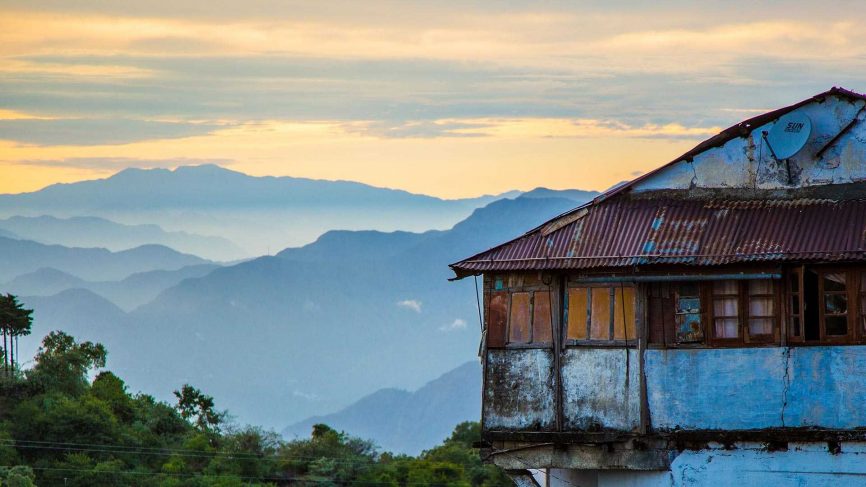 Image courtesy: Alamy Stock Photo
This sleeping hilly town in Uttarakhand is best known for peanut butter and Ruskin Bond along with some simple joys in its quaint cafes. The British-era cantonment of Landour, 6km from Mussoorie, is named after Llanddowror, a faraway village in southwest Wales. If Mussorie is the Queen of Hills, Landour is the tiara resting upon the Queen's head. The beautiful town of Landour gives an impression of those villages you have read about in fairytales as it makes you lose track of time with its laidback lifestyle and calm atmosphere. If you love to explore on feet, this is going to be one of the most beautiful and calm mountain walks of your life. Through the misty Deodar forest, you can get a whiff of fresh mountain air filled with woody smell and flowers burgeoning on the hillside, a casual walk in Landour is always a surreal experience. Take a stroll on the streets and walk your way to Ivy Cottage, and who knows you may bump into Ruskin Bond—a popular author and one of the oldest residents of Landour. Ivy Cottage is the place where Ruskin wrote stories we all have grown up reading; the window he describes in his stories and the trees overlooking the cottage.
Do not forget to visit Chaar Dukan for a hearty breakfast, St Paul Church for a gaze down history, Kellogg's Church for its wilderness and pack away marmalade and jams from Prakash Store on your way back home.
Spiti Valley

A Himalayan desert mountain valley, Spiti Valley is a place etched in Tibetan culture at the height of 13,000 feet in the North-Eastern part of Himachal Pradesh. The chunk of Tibet marooned in India, Spiti Valley has an enigmatic bunch of thousand-years old monasteries and hamlets sitting on mountain crags spread across its vast valley. The mud-brick homestays welcome travelers with local delicacies and a glimpse of a traditional Tibetan household as travel buffs and adventure junkies have been flocking this place since a couple of years now. Winters, that embrace the Spiti Valley in November and only leave its side by March, cover every hamlet, house and village in a cloak of white. The cottony snow across valley and lakes give you a postcard view of this enchanting place as temperatures hit -20 degree centigrade. If you're not the ones that can bear this cold, Spiti Valley summers are as pleasant as they can get with nature's glory in abundance.
Visit the Chandratal Lake – a crescent shaped lake, hence the name; Pin Valley National Park for its wild life – specially the Snow Leopard, Dhankar Lake – a paradise for Trekkers, Kibber for scenic beauty, Tabo for adventurous hike and Ki Monastery for Tibetan paradise.
Ziro Valley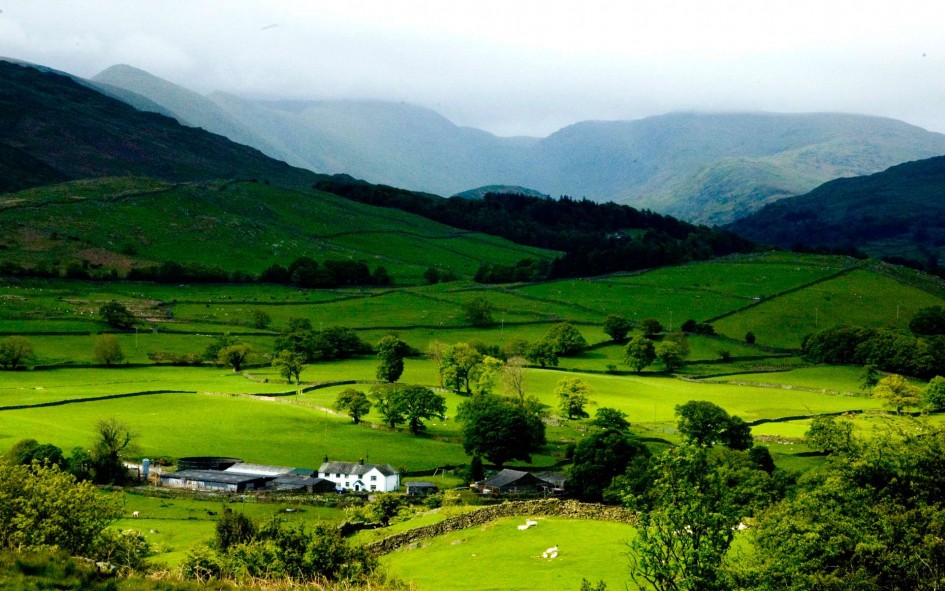 Image courtesy: images.worthview.com 
Tucked away in the forbidding mountain-scape of Arunachal Pradesh, Ziro Valley is an enchanting destination in the lesser-explored region of North-East India. Declared the UNESCO World Heritage Site for its natural charm, the valley is layered with sprawling rice fields, postcard villages and hills covered with beautiful flora. Nature lovers and photographer flock this town from far and wide to bask in its natural splendor while adventure lovers hike and camp for days in its picturesque valleys to breathe in the charm.
Ziro also doesn't leave the music lovers disappointed as the Ziro Music Festival that launched in 2012 is a breath of fresh air from Bollywood and Rap concerts around the mega cities of the country. Ziro has timeless love for music which is reflected in the kind of artistes it attracts with genres like Indie, Alternative Pop, Country music and local North-Eastern Music across four days in September every year.
Pondicherry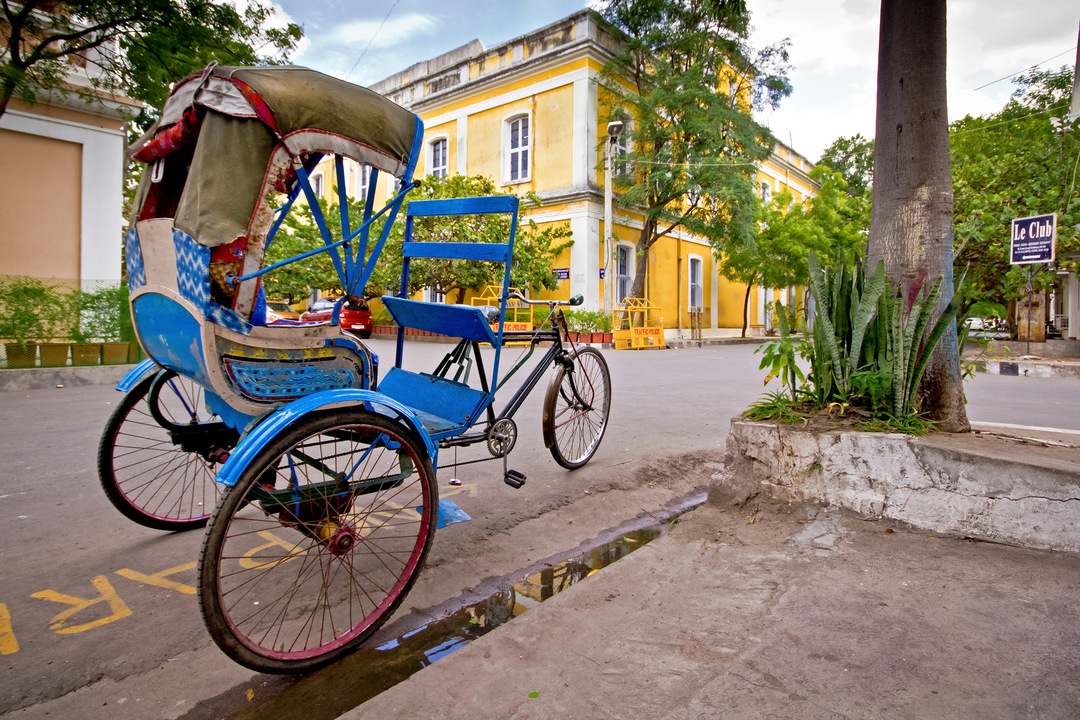 If you are done and dusted with Goa, Pondicherry is the French colony that will make your social media pretty, your #travelgoals trendy and your weekend relaxing. Right beside the sea, the beautiful Pondicherry – the French capital of India, offers some spectacular tourist attractions. Known for its urban architecture style, Pondicherry has the most beautiful yellow buildings, sunny beaches, cute little cafes and shops and a little underwater retreat for the adventure lover. Start your day with a beautiful sunrise at Promenade Beach, take a boat ride to Paradise beach Island and indulge in Scuba Diving and Temples Adventure. For the ones looking to unwind, you can visit the peaceful and serene Aurobindo Ashram and make your way to Green Quarters to hop on a cycle and explore the town. Pondicherry also has some laidback nightclubs and lounges like Asta and Zero House where you can go for a sundowner and if you are the one who likes to bring in the night in a peaceful way, head to Goubert Avenue for a walk along the seafront. Pondicherry has something for everyone – whether you are there to unwind, explore, party or for adventure.
Written by: Aashima Kadakia
Creative ninja and a true follower of 'Work, Save, Travel, Repeat', I love to travel, experience places and bring back stories for a lifetime. Born and brought up in Ahmedabad, I like to visit the same old places, the same cliched tourist spots and destinations, but choose to see the unexplored in the old places. Always inclined towards the mighty mountains in their debate with the beaches!