Reading Time:
9
minutes
Pune is a city brimming with possibilities, options, and opportunities. There are several things to do in Pune, which is regarded as the best city for both living and vacationing. The high terrain and wonderful weather create the optimum atmosphere and setting. Furthermore, the abundance of spectacular forts and trekking adventures draws a large number of visitors and adventure seekers. The most popular activities to do in Pune are city shopping, sightseeing, trekking, boating, and nature viewing. You may also camp, trek, and participate in a variety of adventure sports and activities available in the city.
A true shopaholic doesn't need an excuse or a season to go shopping, especially when there are alluring offers, insane discounts, and deals to make you drool. And how can you not indulge in shopping in a city like Pune? This modern city provides a diverse shopping experience to satisfy the desires of diehard shopaholics. Pune, home to some of the best shopping malls in the country, is gradually establishing itself as a commercial activity zone in the north. While you are here, check out the best malls in Pune.
1. Phoenix Market City
Phoenix Market City in Pune is the city's most successful retail-led mixed-use mall, offering the greatest in leisure, entertainment, and shopping. The mall continues to draw large crowds, with an annual occupancy rate of 85%.  With 15 anchor shops and 300 brand stores offering a diversity of local and international brands, it brings renowned brands from throughout the world under one roof, leaving consumers plenty of choices. It is a model development for retail, F & B alternatives, and fine dining, as well as a new entertainment hub. It has the largest family entertainment centre, the largest bowling alley with 17 lanes, one of the largest multiplexes with 9 screens and 2,000 seats, a hypermarket, premium casual and speciality concepts, and so on.
2. Amanora Mall
Amanora Mall is one of Pune's biggest retail malls in Pune. It is about 20 minutes away from Koregaon Park and covers an area of 1.2 million square feet. Its award-winning architecture is divided into two distinct blocks: West Blok and East Blok; each is distinctive in design and offers an exceptional experience. The mall has over 250 stores and more than 1,000 national and international brands in luxury, lifestyle, and daily apparel. Amanora Mall is particularly well-known for its entertainment centres, which include an 8-screen multiplex and a family entertainment centre that people appreciate. The mall contains shops and stores to meet all of your needs. The mall has approximately 30 food and beverage shops ranging from Oriental to Italian and cafés. It is one of the most popular places to visit in Pune as it is also famous for its branded showrooms, exhibitions, skincare, books, gifts, car spas, beauty and wellness.
3. Seasons Mall
 With over 100 shops, Seasons Mall in Pune is one of Pune's best malls for shopping, dining, grocery, movies, entertainment, and other things. It was constructed on a 522,720 square-foot plot in Magarpatta City, Hadapsar, Pune, in 2013, and symbolises a one-of-a-kind destination that combines stores, attractions, and services to offer the most complete and integrated retail, hotel, and entertainment complex. The mall is the tale of how a group of visionaries converted a commonplace concept like a strip mall into a world-class achievement. The food court here spans more than 25,000 square feet and is home to a 15-screen multiplex, a stunning hypermarket, and other businesses representing over a hundred brands. Seasons Mall in Pune is one of the best malls that offers everything you need to get your shopping mojo going.
4. The Pavillion Mall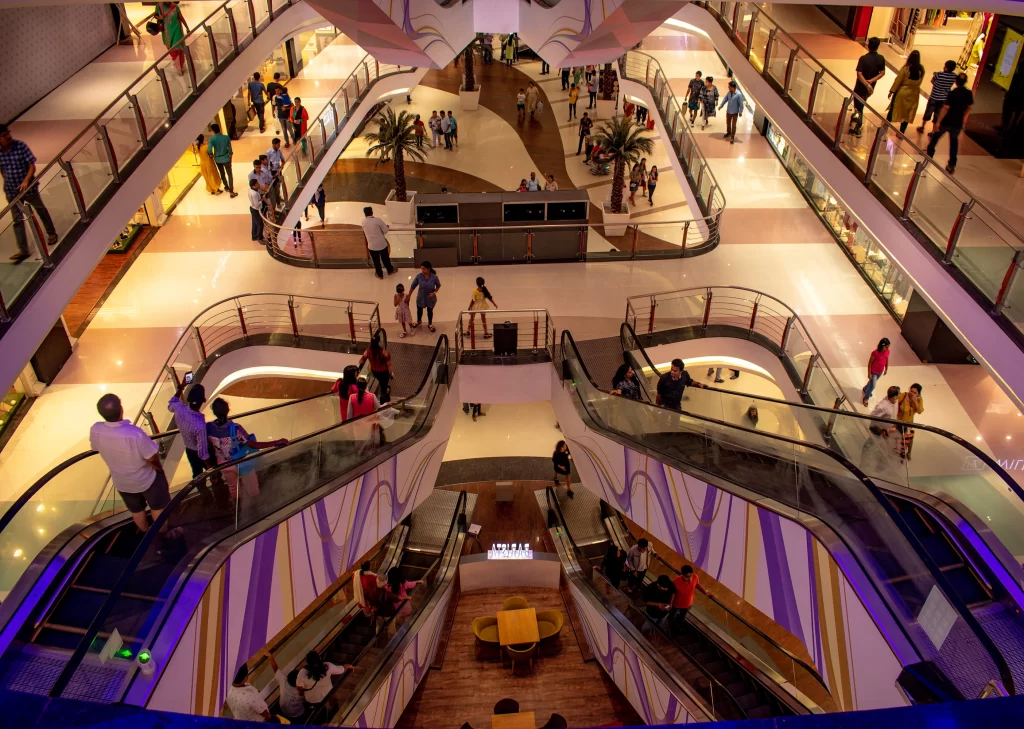 When you're looking for a smart wardrobe change or a wonderful, decadent dinner, go to The Pavillion mall in Pune to choose from some of the most sought-after brands in town. The Pavillion, which is spread out across four stories, oozes seamless grandeur. It is meant to provide the greatest shopping, dining, and entertainment options in the city, and it includes a cutting-edge multiplex, a world-class food court, and a variety of superb retail establishments. Everything you want is available in a single handy spot!
5. Westend Mall
Westend Mall in Pune is one of the best malls in Pune, ranking among Pune's luxurious malls. Baggit, H & M, Being Human, Spykar, Lee, Globus, Just Watches, Sunglass Hut, Zivame, Ruosh, Bata, Raymona, Casio, American Tourister, Adidas, Jockey, Woodland, and many more famous shopping brands are here. It is one of the nearest malls to a few of the most famous picnic spots near Pune. CinePolis, Baby Care, Live Entertainment Destination (LED), Toy Train, and 7D Rider are some of the activities one can enjoy. This mall also has a wide variety of amazing food outlets such as Starbucks, Pizza Hut, Frooton, KFC, Fly High, Mayur, Burger King, Subway, MOD, The Waffles Hut, Haka House, and much more.
6. 93 Avenue Mall
The 93 Avenue Shopping Mall, located on the Pune-Solapur Road in Wanowrie, Pune, is an all-around centre and the ideal location for modern enterprises, intended to meet present demands while also looking ahead. Retail areas, food courts, multiplexes, supermarkets, restaurants, office spaces, and more are meticulously organised.
People's lifestyles are getting more diverse, and their requirements are changing on a daily basis. As a result, 93 Avenue is creating a space that serves numerous tasks, including the supply of cutting-edge products, services, and knowledge. This mall serves many roles in one place, allowing it to provide a wide range of merchandise, food, and entertainment options, as well as a cineplex and other business spaces. This is one of the best malls for socialising.
7. Central Mall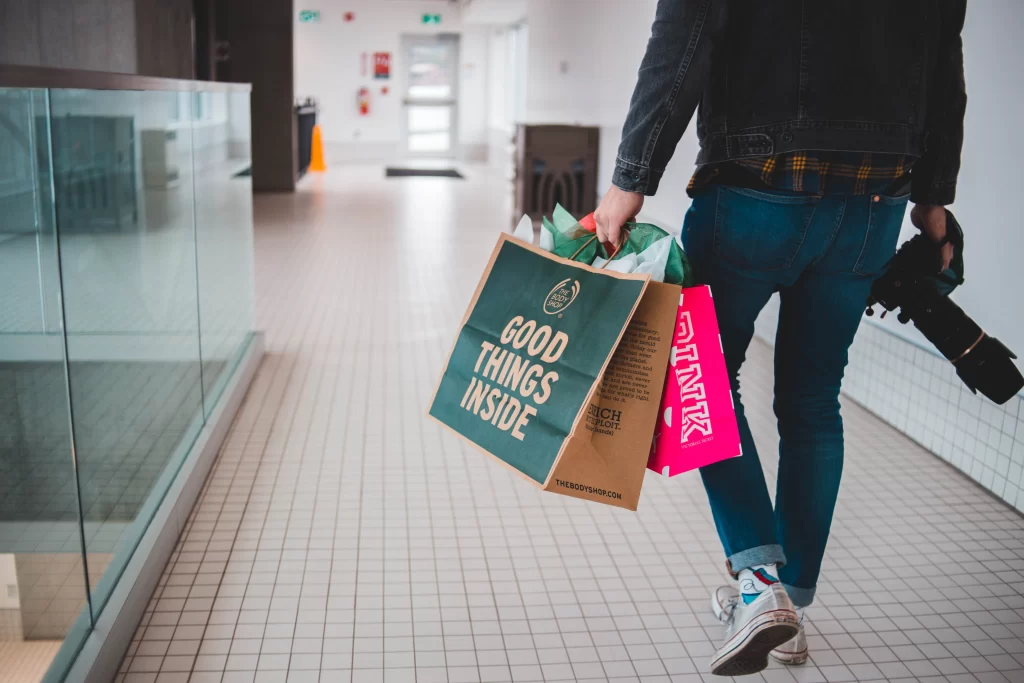 Central Mall in Pune offers seasonal customers looking for inexpensive luxury items. It is home to a huge department store that sells clothing, accessories, footwear, home décor, and lifestyle items. CMP has over 300 brands to pick from, so buyers are sure to go crazy over the varied items that are definitely trendsetters. For the fashion-forward residents of the town, the most recent collections from each label are presented here. The mall offers a huge food court with various fast-service counters and casual eating outlets where you can recharge after a long day of shopping. You won't have to worry about finding a parking spot because the mall has many of them. This weekend, venture into a world of continuous shopping at Pune Central and then indulge in some fantastic grub. What do you think?
8. Royal Heritage Mall
This royal mall is in the heart of a growing neighbourhood, with beautiful hills in the backdrop. Pantaloons, Silver Leaf, Fruit of the Loom, K.R. Jewellery, Max, and more shops call it home. At D'Mart hypermarket, Inox Cinemas, pubs such as Penthouse, and savoury options such as KhaoPiyoKhiskoCafe, Barbeque Nation, McDonald's, KFC, and others are available. The mall offers a wide range of games and activities for all ages. A 10-screen multiplex, a multi-story department store, alfresco food stores, and premium brand stores that innovate in retail ideas are among the facilities.
Pack your belongings and prepare for a stress-free journey to Pune with Veena World, as Pune has evolved from a beautiful, small village to a dream metropolis where shopping and entertainment, above all, take on a new dimension. The city is already a global tourist attraction, not only for weekend getaways but also for its dizzying retail possibilities and leisure areas. So, choose the nearest shopping mall and begin indulging in a session of retail therapy where complete fulfilment is assured. So, which of these malls would you include in your Pune tour package?