Reading Time:
11
minutes
Travelling the world with the person you love is the best way to rekindle the romance with your partner. Let's admit, any place in the world can turn into a romantic place when your special someone is right beside you. However, travelling to a destination you both wish to visit, exploring the striking sights hand-in-hand, and getting lost in the beauty of your dream destination together will be a next-level experience for both of you. Whether you are planning for your honeymoon or want to take a break to rediscover your passion, heading out for a romantic vacation is a great way to celebrate love and togetherness in the most romantic places in the world. Let us help you plan a perfect trip with your partner.
Here is the list of the 10 most romantic places in the world: –
Maldives
Known as the tropical paradise, Maldives is counted among the best destinations for romantic getaways. It is an archipelagic country situated in Southern Asia, in the Indian Ocean, world-famous for its incredible marine life. With swaying palm trees, picturesque beaches with shiny white sand, crystalline waters, and clear skies with shades of blue – the colour of serenity, Maldives, makes the world's best romantic place for couples. You can just gaze around the window to witness the first rays of the morning sun on the horizon, and enjoy adventurous water sports like scuba diving, Snorkelling, Jet Skiing, Parasailing, Kitesurfing, Kiteboarding, and have romantic dinner at the serene and romantic sandbank of the island. Here, you are sure to create some magical memories with your better half.
Paris
Paris, also known as the city of love, offers endless attractions and activities for couples to enjoy a memorable time together. One of the top honeymoon destinations, Paris, is the capital city of France that has many historical and cultural attractions. From charming and romantic restaurants to well-maintained parks, from Gothic cathedrals to historical museums, and from Art Nouveau buildings to Baroque palaces, the city has everything to overwhelm you and your partner with its charm. Make sure to check out the highlight of this beautiful city, including the Wall of Love, Eiffel Tower, Luxembourg Gardens, Louvre Museum, Notre Dame, and more. Also, if you want to have a quintessential cabaret experience, go for the spectacular Moulin Rouge or Lido de Paris.
Venice
The capital of northern Italy's Veneto region, Venice is one of the most romantic places in the world. The magical charm and gorgeousness of this place make this city look like a film set. Known as the Floating City and the City of canals, this unique city stands on the water, which gives it an incredible charm and a mystical atmosphere. With ornate bridges, ancient monuments, Gothic buildings, iconic waterways, and several museums, the city makes a dream escape to a place that is the most romantic place on earth. Here, you can visit places like St. Mark's Basilica, Canal Grande, Piazza San Marco, Torre dell'Orologio (Clock Tower), Campanile and more. Also, you can enjoy a gondola ride along the canals, Swoon over an opera performance at Theatre La Fenice or listen to the charming musicians. You are going to love your time here in Venice!
Scotland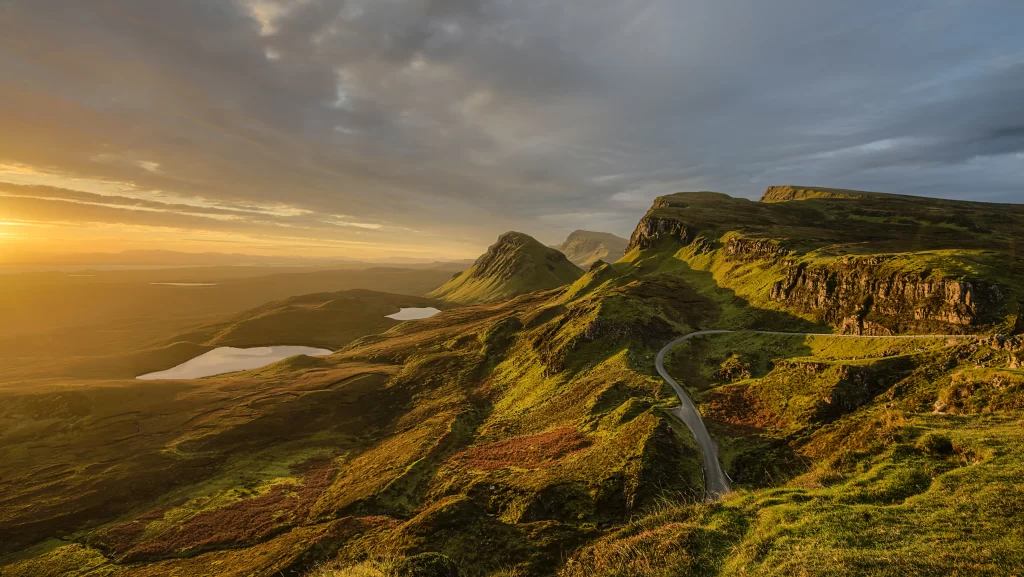 Steeped with history and dotted with numerous historic and atmospheric towns, Scotland is a perfect place for couples looking forward to having a serene vacation in captivating locations. A part of the United Kingdom, Scotland is believed to be specialised in romance and will charm couples with beautiful landscapes and serenity. The overwhelming natural beauty and dramatic landscape make it the best place for couples in the world. Scotland is also known for its myriad of magnificent castles and many sightseeing places nearby for tourists. Some of the places that you should not miss on your trip to Scotland are Cairngorm National Park, Isle of Skye, Glencoe, Kelvingrove Art Gallery and Museum, Inverness, Edinburgh Castle, etc.
Switzerland
Situated in the heart of Europe, Switzerland is one of the most beautiful and serene places on earth. One of the most instagrammable places, Switzerland is a destination straight out of Yash Raj films, perfect to visit with your partner. Switzerland is home to a lot of historical and cultural treasures like Chillon Castle, Aventicum, Grossmünster, Augusta Raurica, etc. The high peaks of the Alps, many beautiful lakes, quaint villages, waterfalls, ski resorts, and hiking trails make Switzerland the best place for couples in the world. Some of the top tourist attractions here are Lake Geneva, Old Town of Bern, Mount Pilatus, Lavaux Vineyards, Lake Zurich, Interlaken, The Matterhorn, and more. Also, you can go for a boat or train ride to enjoy the beauty of Switzerland, try out Swiss wines, and enjoy paragliding, skiing, and hiking, to make your trip even more memorable.
Santorini
Next on the list of the most romantic places in the world, Santorini is a place filled with natural attractions and unspoiled vibes. One of the Cyclades islands in the Aegean Sea, Santorini is famous for destination weddings, gorgeous sunsets, and an active volcano. With charming and majestic sights coupled with a quiet and relaxed setting, Santorini is an ideal place to enjoy a romantic, serene and adventurous trip with your better half. This small Greek Island also has many museums and ancient sites that are worth exploring. It is a place to enjoy incredible sunsets, swim in hot springs, experience the rugged roads on an ATV or a smart car, and savour delicious cuisines.
Prague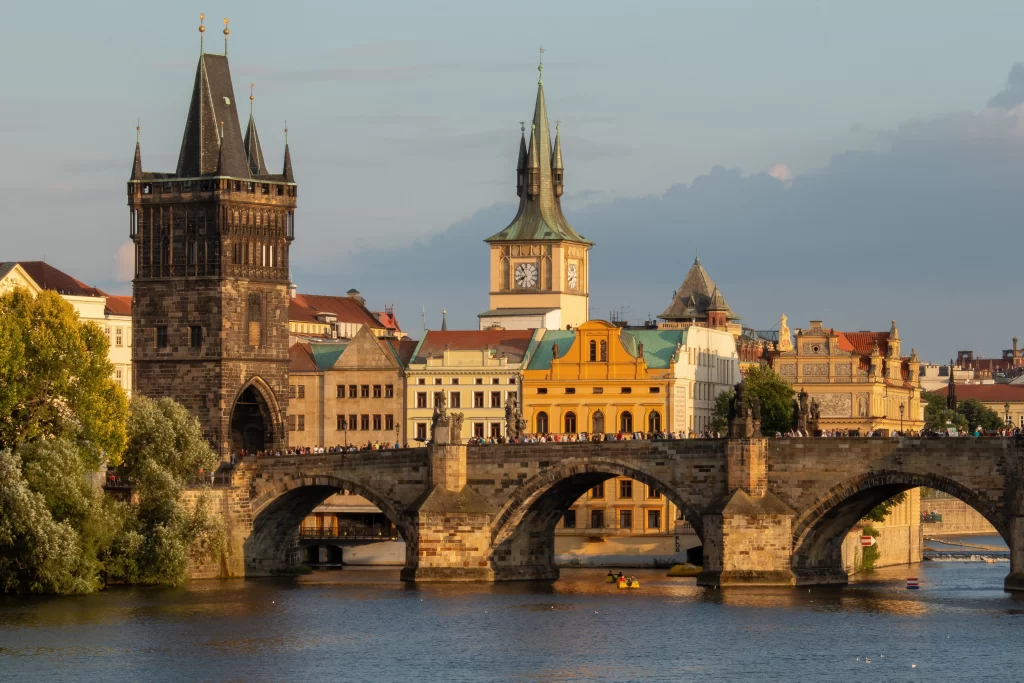 The capital city of the Czech Republic, Prague, is a perfect place to enjoy the best romantic vacations in the world. With a unique mix of modernity and tradition, Prague makes a great tourist place for couples who love history, stunning architecture, art, fashion, and beautiful scenery. Stroll across the Charles Bridge, explore the Old Town Square, see the Infant Jesus of Prague and enjoy lunch and dinner at famous cafés in Prague. Some highlights that you should not miss on your trip here are Charles Bridge, Prague Castle, St. Vitus Cathedral, Wenceslas Square, Strahov Monastery, and more. If you are looking for a lively romantic destination with peaceful vibes, then you must include Prague in the itinerary of your honeymoon packages abroad.
Gulmarg
A popular hill station in Kashmir, India, Gulmarg is one of the most romantic places in the world. Situated at an elevation of 8,500 feet, Gulmarg is in the Pir Panjal Range in the Western Himalayas. It is a prime destination for tourists to indulge in many winter sports, such as Ice Skating, Sledding, and skiing. It is a place to reconnect with nature, breathe in the fresh mountain air, wake up to silver snow-clad mountains, and find ultimate peace and serenity for a romantic vacation. When in this gorgeous town, do not forget to enjoy a ride on Gulmarg Gondola, visit Maharani Temple, explore Gulmarg Biosphere Reserve, have Wazwan and Kahwa, and spend a day at Alpather Lake. Gulmarg serves as the most exotic romantic destination that you can think of.
Amsterdam
The capital of the Netherlands, Amsterdam, is one of the most romantic destinations around the world. With picturesque canals and bridges, artistic heritage, vibrant nightlife, striking architecture, and a peaceful vibe, Amsterdam is a land of a fairy tale. You can enjoy cruising in picturesque canals, visit the spectacular Van Gogh Museum, take a tour of the Royal Palace of Amsterdam, shop in the streets of Jordaan, and have delicious street foods. Some major places to visit in this beautiful destination include Rijksmuseum, NEMO Science Museum, Dam Square, Eye Film Museum, Leidseplein Square, Heineken Brewery, and more.
Rome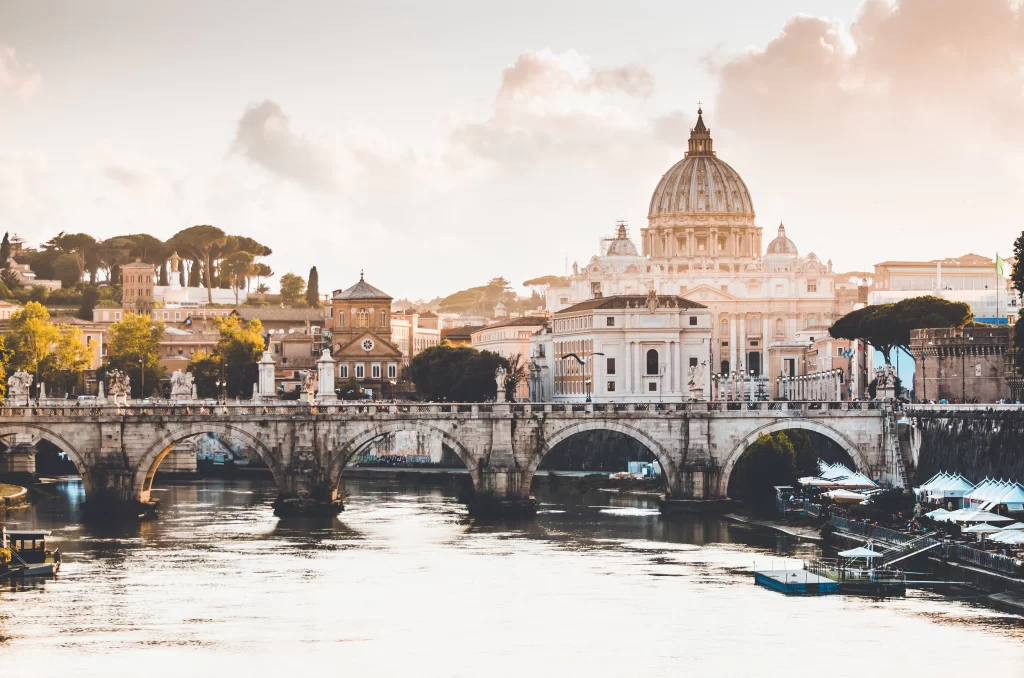 A historic city and the capital of Italy, Rome is one of the top romantic places in the world. With historic monuments, impressive art, architecture, and many sightseeing places, Rome, makes a perfect place for couples to enjoy a romantic vacation. Also called the Eternal City, Rome is majestic and elegant, having a style influenced by diverse periods of history. Walk hand in hand with your beloved on the vibrant streets, have coffee and different delicacies at the street-food eateries, and visit the popular attractions here. Some highlights that you should not miss here include Palatine Hill, Pantheon, Basilica di Santa Maria Maggiore, Colosseum, National Roman Museum, and more. When selecting a honeymoon tour package to Rome, make sure it has all major sightseeing places on the list.
Once you have zeroed in upon the most romantic places in the world as per your choice, choose a tour package that can help you to have the best trip with your partner.