Reading Time:
9
minutes
Mussoorie is a popular hill station in Uttarakhand which is fondly known as the "Queen of the hills." Every year, this beautiful destination surrounded by gigantic mountains and curvy terrain welcomes tens of thousands of visitors. People prefer to visit Mussoorie to have a breath of fresh air in the lap of the mountains and enjoy a cosy time with their loved ones. The best places to stay in Mussoorie are complemented by numerous places to eat which makes it a perfect vacation spot. Home to a plethora of restaurants and cafes, this place offers universally pleasing dishes that delight the taste buds of one and all. You will be surprised by the variety of food options on your Mussoorie tour.
Here are some fantastic restaurants in Mussoorie that are known for the distinctive tastes in their dishes and several other specialities: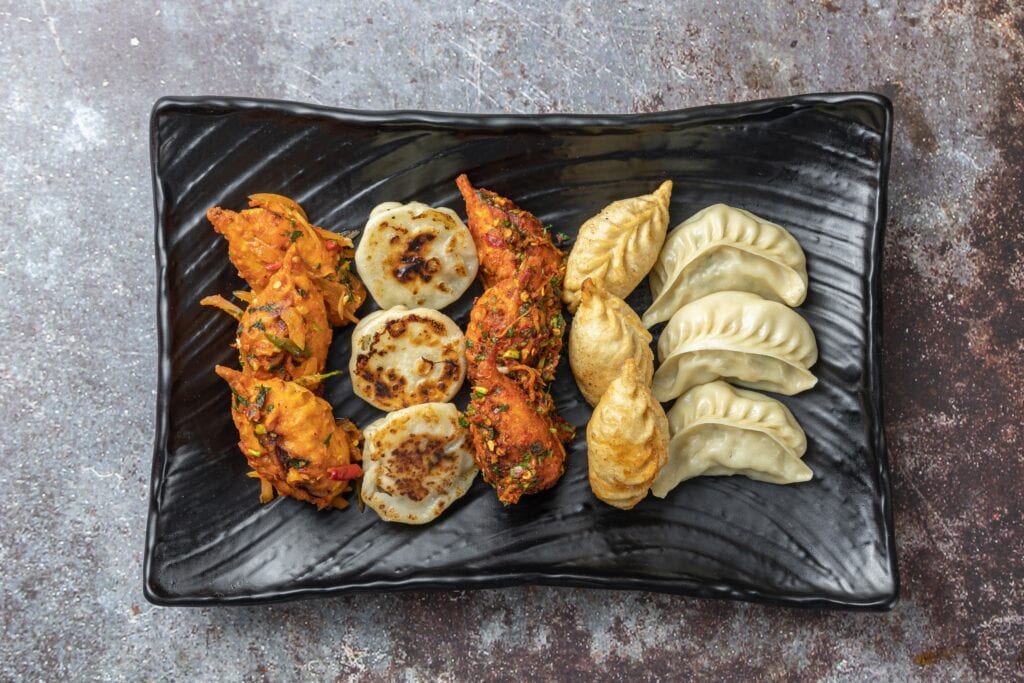 Trout House Grill and Bar
Trout House Grill and Bar is one of the most sophisticated restaurants in Mussoorie that serves food with exquisite taste. The food here is prepared by a chef with several years of culinary experience. You can expect a cosy environment as you enter the restaurant, which is ideal for a hearty conversation with your loved ones over a drink or light meal. Trout fish prepared in this restaurant is the chef's speciality. So, if you want to taste the best items on the menu, try the trout fish!
Chick Chocolate
Want to visit a classic place in Mussoorie? Chick Chocolate is the place to be. This restaurant is more than 70 years old and lives rent-free in the hearts of the people who visit here. The list of things to try at this gorgeous restaurant in Mussoorie is endless. However, start with the famous pancakes!
You can order pizza, shakes, waffles, or any other item on the menu, and it will surely be worth every penny. Furthermore, the restaurant lives up to its name by offering a huge variety of chocolates for the chocolate lovers in the house.
Kalsang Corner
If you are a die-hard food lover, you would want to taste something different and unique. Kalsang Corner is one of the most famous restaurants in Mussoorie. The place serves steaming traditional Tibetan food that will leave you spoilt for choice. It is surely a place that you must visit to try thukpa, momos, and mokthuk paired with fruit beer. You will always find this restaurant in Mussoorie working at full capacity as people love to stop by and eat the Tibetan food of their choice.
Wisteria Deck
Wisteria Deck has a well-deserved place among the most famous restaurants in Mussoorie. This restaurant is located in the JW Marriot Mussoorie Walnut Grove Resort and Spa and serves food of delightful taste. It is an ideal setting for a couple to enjoy some quiet time together while enjoying lip-smacking food. The Wisteria Deck is enveloped by the mighty Himalayas, which makes it a very pleasing place to dine in. It also has an open-balcony space where you can enjoy the panoramic view of the mountains and enjoy a hearty meal.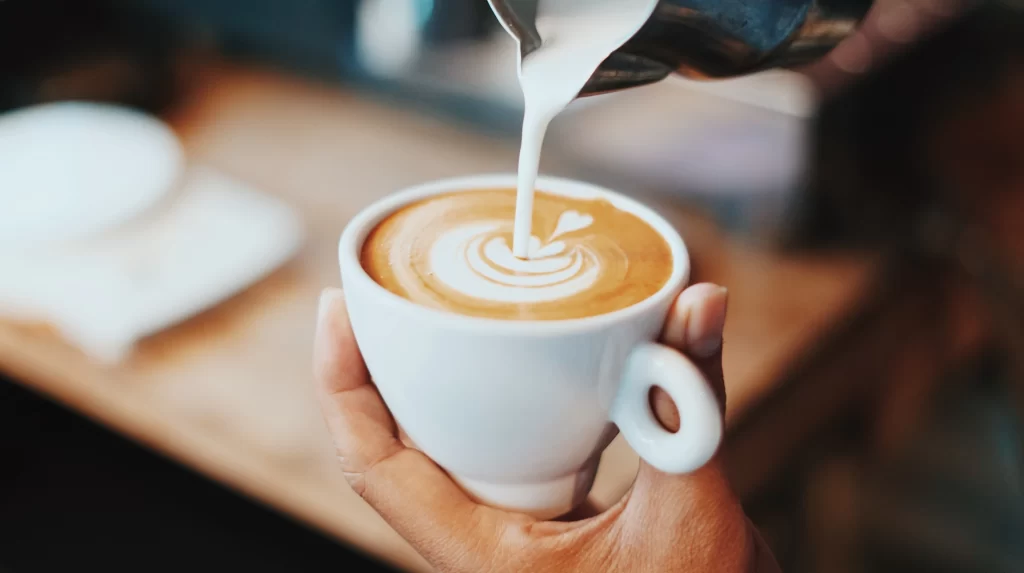 Café Ivy
This Masoorie café is the best spot to escape the hustle and bustle of fast-paced life and have a relaxing time. You can enjoy a cup of coffee alongside a pepperoni pizza to make the most of your time here. The café is decorated with books and paintings that give it an adorable look. The exterior and interior of the café are made up of wood, which adds to its aesthetics and vibe. Whether you are on a solo, with friends, or on a couple's trip, don't forget to visit this cute café.
Urban Turban
If you are craving good old North Indian food, then Urban Turban is there to the rescue. It is one of the best restaurants in Mall Road, Mussoorie, famous for serving mouth-watering food such as dal makhani, turban tikka masala, and much more. You can order anything on the menu and it will turn out great. The taste is very familiar and suits the taste buds of everyone. It is a perfect lunch and dinner restaurant that has numerous delectable items. The ambience of this place is lively and reflects Punjabi culture. This restaurant is preferred by families, friends, and couples due to its warmth and service quality.
The Tavern Restaurant
It is one of the upbeat restaurants in Mall Road, Mussoorie that attracts a lot of attention due to its peppy vibe and delicious food. If you want to have an evening filled with food, music, and laughter, The Tavern restaurant is the place to be in Mussoorie. The place entertains its guests by organizing live entertainment options along with good food and good music. Most of the young crowd in Mussoorie love to spend their time at this café. Their pizza and red wine sizzlers are a big hit. So, you know what to order when you visit this café, right?
The Glen
The Glen is one of the best places to eat in Mussoorie if you want to have a feel of a hill station while you are dining. The breathtakingly beautiful Doon valley is visible from this restaurant in Mussoorie, which makes it one of a kind. It is a much-loved restaurant by tourists as well as locals for its wide variety of cuisines. The free-spirited neighbourhood of this place works in its favour and makes it one of the coolest places to eat in Mussoorie.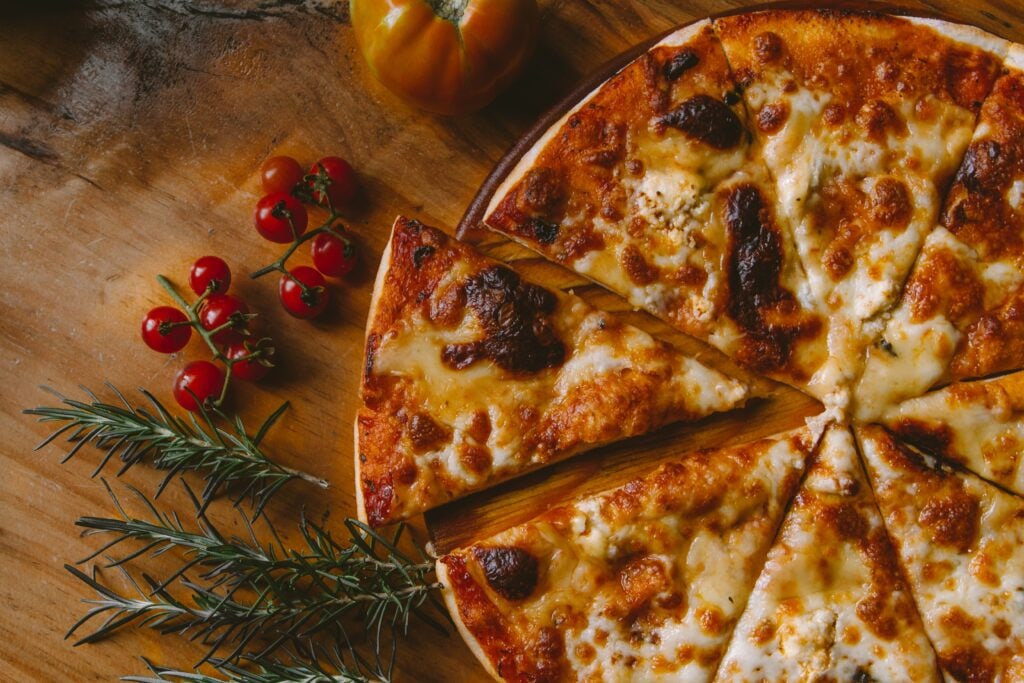 Doma's Café
Doma's Café is known to serve the best food in Mussoorie. The place has a unique interior and reflects the charm of Bollywood. You can spot posters of cult Bollywood movies and songs hung on the walls, which serve as excellent pieces of art. Doma's Café is a very popular spot in Mussoorie and is claimed to be one of the finest places to eat. Authentic Tibetan food is prepared to perfection in this café and is a must-try. You can spend hours and hours in Doma's Café as it has a very peaceful and cosy vibe.
Café Hinge
This is one of the best places to eat in Mussoorie if you are a fan of drool-worthy Mexican, Italian, and European cuisines. Café Hinge is one of the rare restaurants in Mussoorie that serves authentic American cuisine to its diners. This is a modern café where you can land at any time of the day and expect some good food. Be it breakfast or brunch, Café Hinge never disappoints! It is a favourite among youngsters who love to experiment with their food and enjoy a contemporary vibe.
Mussoorie has reserved its name as one of the most loved hill stations in India. It is a complete package that has gorgeous sightseeing places, famous restaurants, and legendary hotels. If you are heading to Mussoorie, the above-mentioned restaurants are must-go places if you are a food lover.
Mussoorie has numerous restaurants with a diverse food menu that caters to people of all ages and places. You can find traditional Tibetan food in one restaurant and a contemporary breakfast in the other. The good mix of traditional and upbeat places to eat is what makes it an iconic destination. Make sure to choose a Mussoorie travel package with ample time to try some of the scrumptious dishes and make the most of your trip.