Reading Time:
12
minutes
Amongst all the South Asian destinations that tourists from all over the world love to visit, Thailand is by far the favourite. Popularly known as the 'Land of Smiles', Thailand is well-developed and provides all kinds of modern comforts, while still staying wild enough to offer adventures and once-in-a-lifetime travel experiences. Places to visit in Thailand have been greatly graced with a thriving tourism industry with ample vacation spots that are nothing less than bucket-list worthy. Thailand is well-connected via budget airlines and boasts an extensive train network that can take you from one point of interest to the next quickly and effectively. So, if you are searching for a great tropical destination for your next vacation, we'd suggest you check out the places to visit in Thailand.
Thailand's attractions are diverse, and each provides a rewarding and memorable experience in its own way. Whether you want to experience the islands in Thailand with their world-class beaches or the mountains towards the North, the rich wildlife and national parks, the bustling and energetic cities or simply some of the best street food in the world, Thailand offers something for everyone. Who knows, any one of these attractive tourist spots might become the venue for your Thailand destination wedding! Explore the rich heritage and culture, full moon parties, exotic beaches, enticing floating markets, and more at this unpredictable place called Thailand.
Places to Visit in Thailand
Here are some of the most popular and exciting tourist places in Thailand that you must include on your tour.
1. Bangkok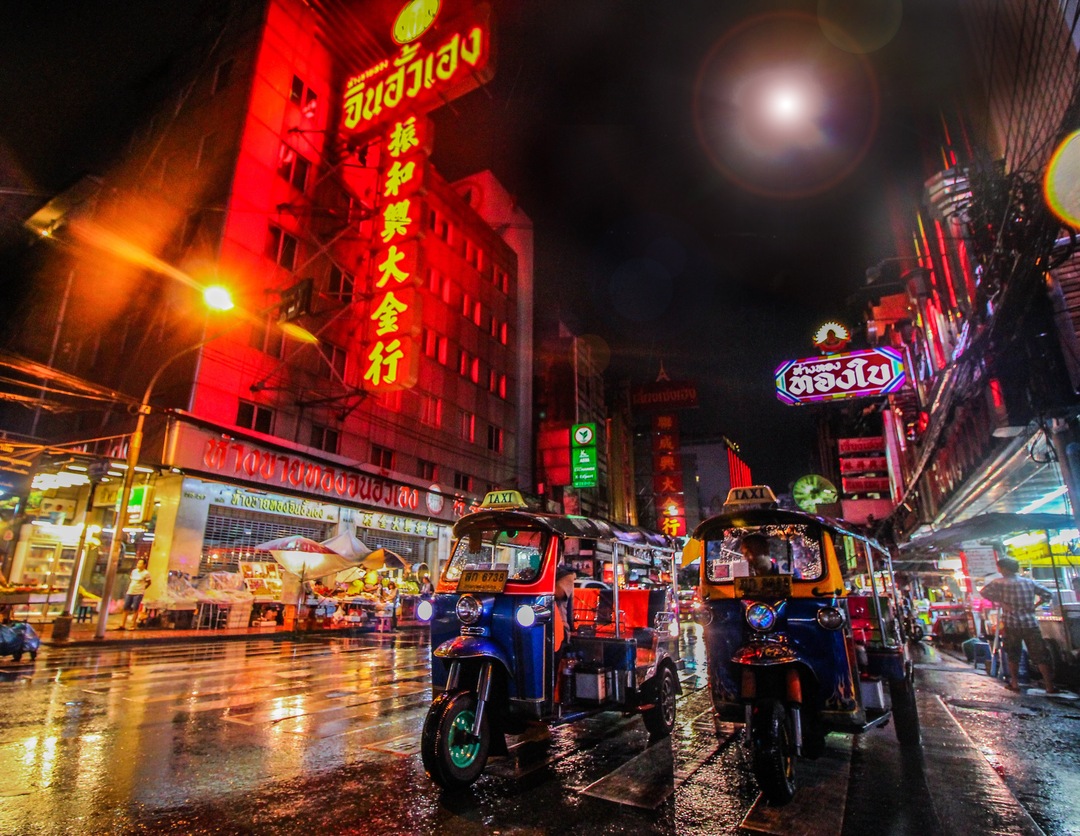 The capital city of Bangkok is counted among Thailand's famous places to visit. It is a fast, buzzing city of over eight million people, known for its cosmopolitan feel and vibrant street life, and as the gateway to the country's best temples and palaces. Bangkok is one of the best places to visit in Thailand for first-timers.
For most people who visit Thailand, Bangkok is shopping heaven with several shopping centres, floating markets, über-luxurious Siam Paragon and travel-inspired Terminal21. You can also explore the Lumpini Park, located in the heart of the city, and the many canals networking throughout the neighbourhoods and the vibrant Chao Phraya River.
2. The Grand Palace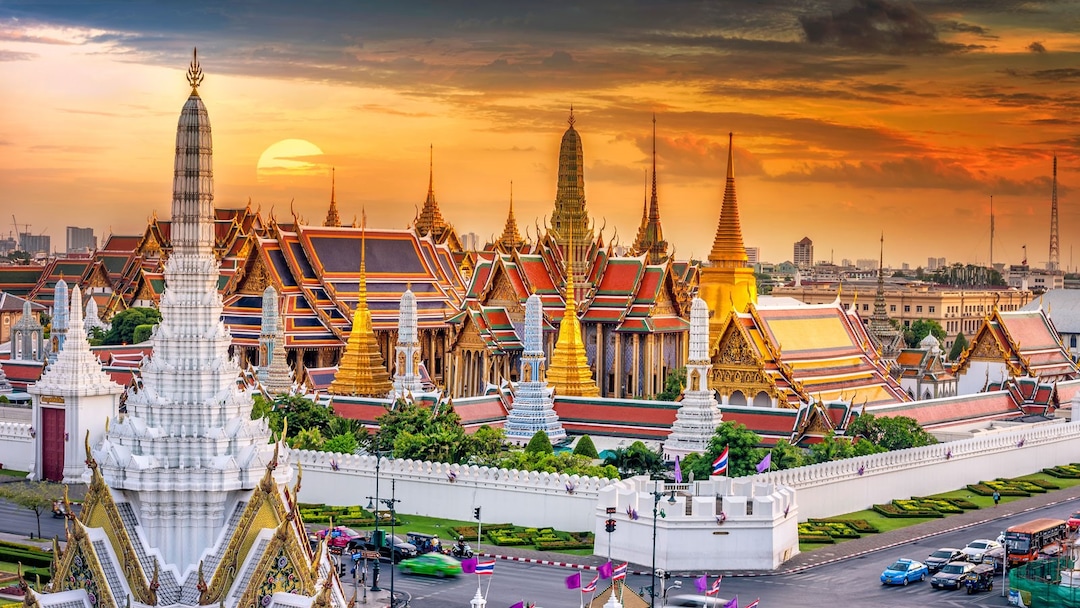 Located in Bangkok, one of the best Thailand tourist attractions is The Grand Palace boasting its historical significance and beautiful craftsmanship. Adorned with beautiful architecture and intricate details, the 150-year old Palace is an elegant and spectacular tourist place that is also the home to Thai King and serves as the Royal Court and the administrative seat of government. The walls of the Palace depict Thai war ministry and state departments making it one of the best places to visit in Thailand.
3. Ayutthaya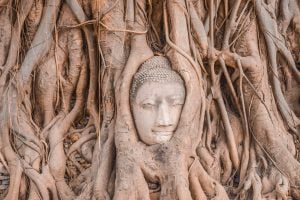 Another one of the popular Thailand tourist places is Ayutthaya, which was the capital of Thailand for 417 years. It consists of stunning structures dating back to centuries and ruins of the second capital of Siam as well as numerous marvels of art and architecture. This place is among the best Thailand tourist spots for people who are keen on learning about the country's glorious past. Ayutthaya has also been declared a world heritage site by UNESCO.
4. Chiang Mai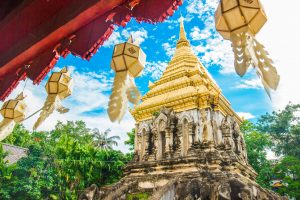 Chiang Mai is a great Thailand tourist spot for tourists looking to see a different side of the country. It provides a peek into a city of ancient constructions, thick tropical rainforests, and hill trekking that are sure to take you by surprise. Chiang Mai is also home to more active Buddhist temples than any other city in Thailand, which brings it among the most visited Thailand tourist places.
You can give your taste buds an exciting surprise with the plethora of street dishes here, such as pad Thai, chicken satay, samosas, fried bananas, sweet roti and fresh fruit shakes, all available at dirt-cheap prices. You will also find hundreds of stalls selling an array of unique goods such as all-natural soaps, hand-dyed textiles bearing the unique patterns of local hill tribes, incense and essential oils, musical instruments, paintings, walls hangings and much more.
5. Phuket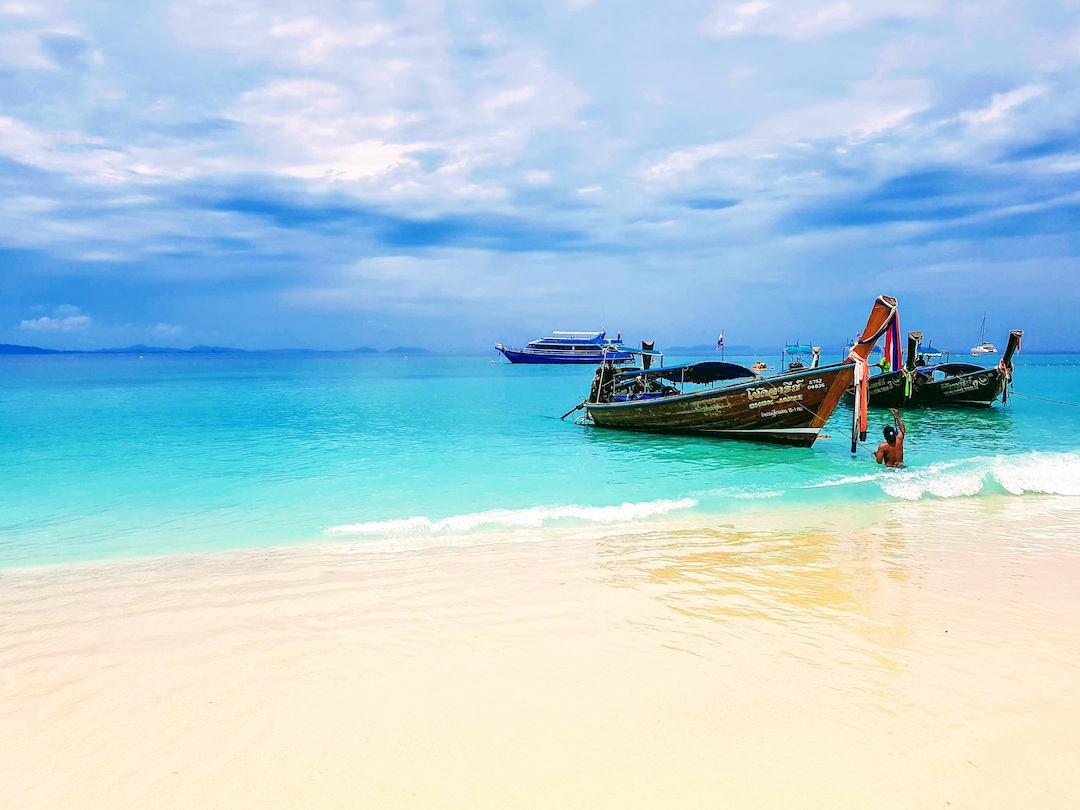 On the west coast is located one of the best places to visit in Thailand. Phuket is home to some of the country's most famous beaches and is a popular destination among travellers from all over the world for a beach vacation. Enjoy the quiet scenery, crystal clear waters as well as the shade of palm trees while you soak in the sun in Phuket. There is also a 45-meter-tall Big Buddha tower located on the island. Wat Chalong is the largest temple in Phuket and home to a stupa said to hold a bone fragment of Buddha, making its name count among the famous places in Thailand.
6. Krabi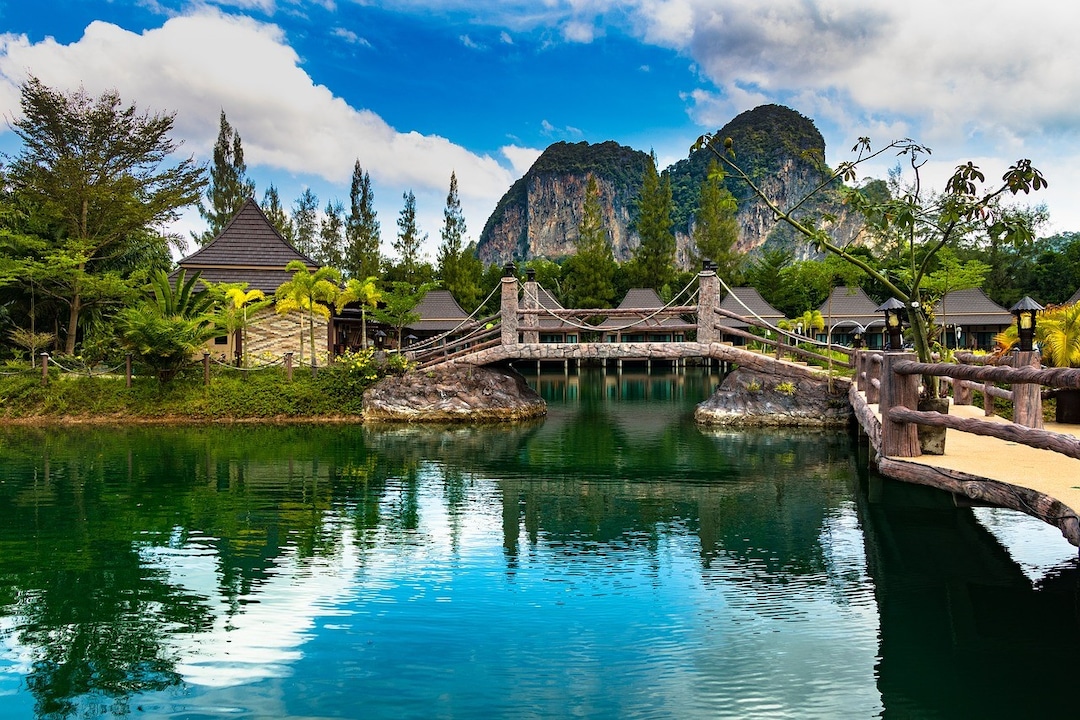 Krabi is another one of the best points of interest in Thailand for tourists. Composed of over 200 islands, The Krabi province consists of a significant amount of land designated as national parks. It is home to wonderful beaches, with its coast characterised by vertical steep limestone cliffs that are very popular with climbers. Phi Phi islands, a popular Thailand sightseeing destination in Krabi, offer coral-fringed waters and the best snorkelling experience in Thailand.
7. Koh Samui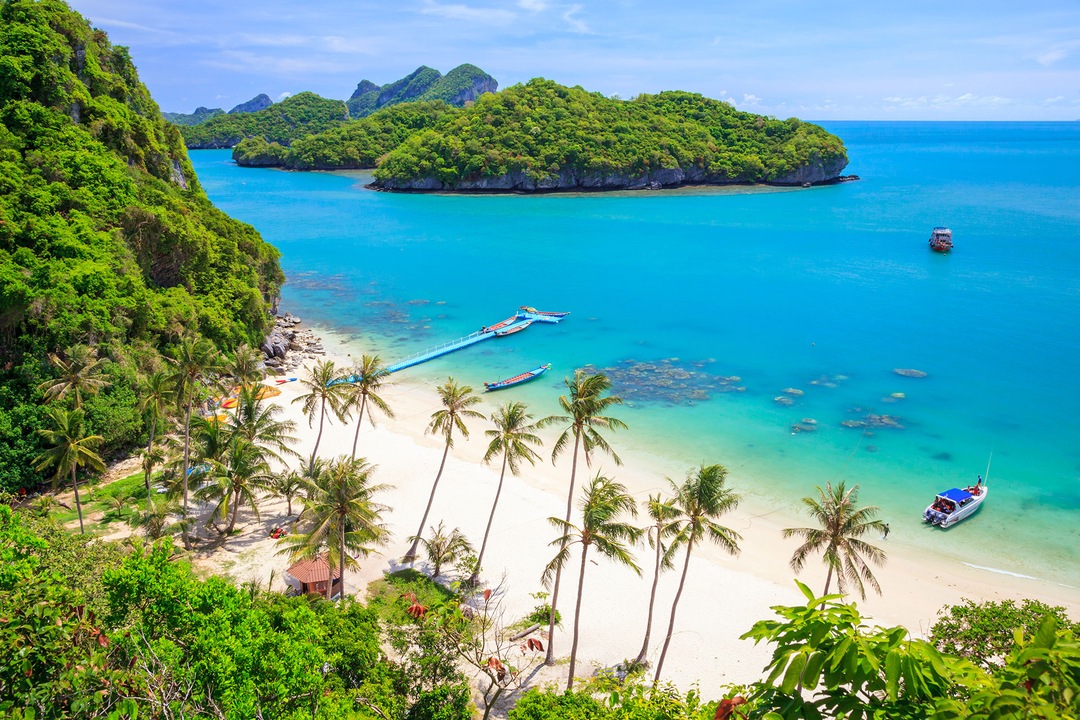 Koh Samui is the second-largest island of Thailand, and among the top places to see in Thailand. The island's main source of revenue is coconut and rubber exports along with the ever-growing tourist trades. However, it was not always such a popular point of interest in Thailand. Fifty years back, even getting to the centre of the island involved arduous treks through the middle of a thick jungle. Today, tourists flock in large numbers to this island to experience surreal Thailand.
8. Chiang Rai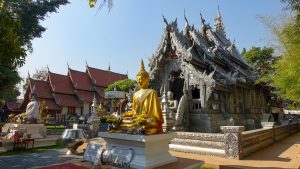 Chiang Rai is a city in Thailand, most famous for its stunning mountainous regions that offer breathtaking trekking trails near the borders of Laos and Myanmar. The city is also home to numerous temples, tribal villages along the Mekong river and other historical and cultural attractions. It is among the most beautiful places in Thailand and a part of the Golden Triangle and was once a hub for the opium trade. Delicious and inexpensive local Thai food is a great find in this city.
9. Pattaya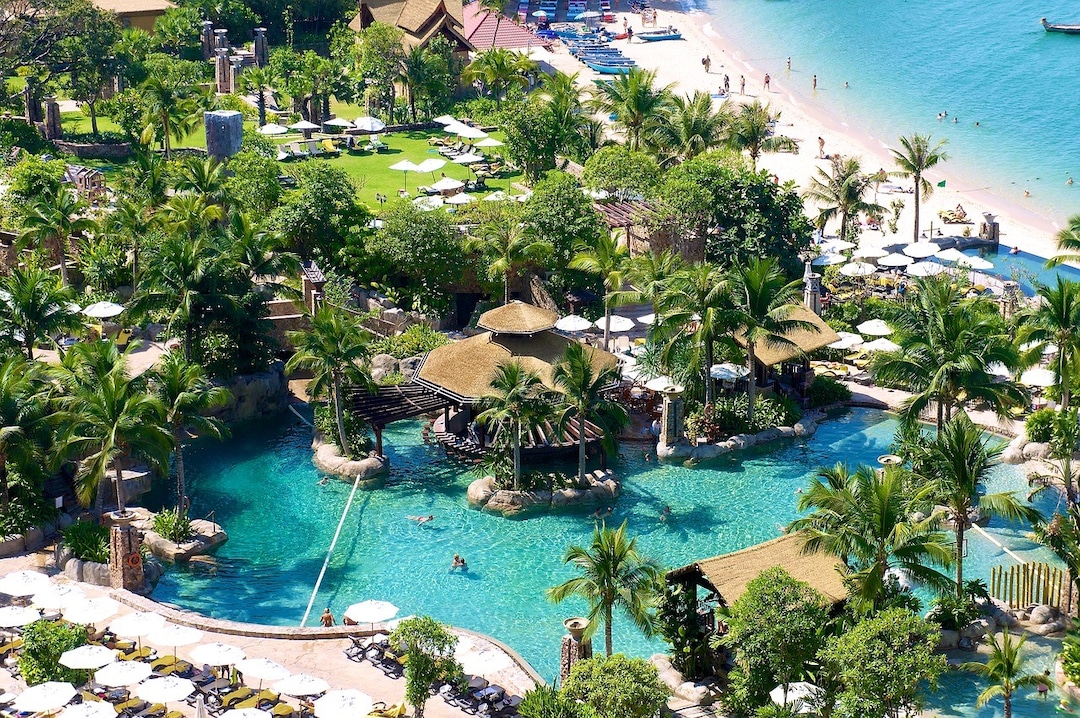 One of the most popular places to visit in Thailand after Bangkok is Pattaya, less than two hours away from the hustle and bustle of the city. Once a quiet fishing town, Pattaya has now transformed into a magnificent tourist destination with travellers flocking there from all over the world. You will find colourful food stalls, beach umbrellas, and stunning beach resorts everywhere you see. Other things to do here include visiting the Wat Phra Yai Temple, also known as the Big Buddha Hill because of the 18-meter-tall golden Buddha overlooking the entire town, and Siam Pattaya, an outdoor park where you can explore miniature replicas of world-famous monuments, such as the Statue of Liberty, Angkor Wat, and the Bridge over the River Kwai.
10. Floating markets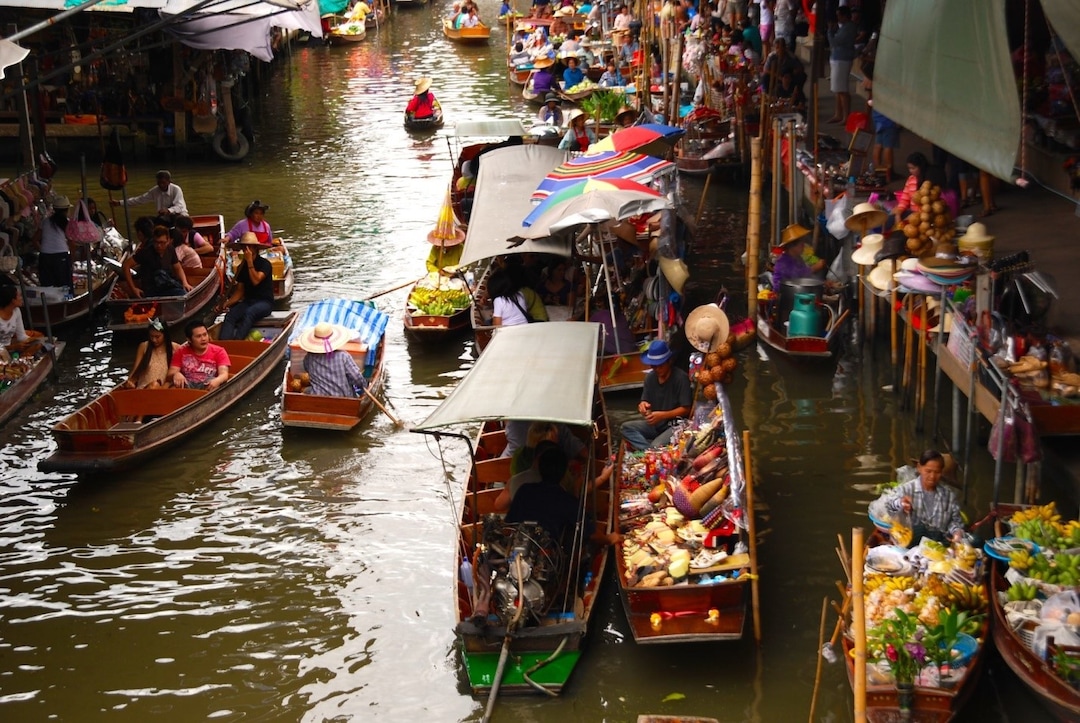 Floating markets are the best way to get and Thai experience and are very popular in Thailand. These markets proudly showcase how people used to shop in the old times, with villagers dressed up in their traditional dresses and hats. They sell fresh produce, such as fruits, herbs, incense, flowers, etc. in small boats. You will also find local craftsmen making handicrafts. Get a Thai massage, enjoy herbal tea or get a picture clicked while wearing a traditional Thai dress.
Best Time to Visit Thailand
Since Thailand experiences varied climatic conditions throughout the country, one or the other region remains accessible for travellers all year round. The best time to go to Thailand is during the months of November till early April. The weather is cool and dry during these months with temperatures ranging between 29°C to 34°C, which is perfect to enjoy the Thailand holiday destinations. The heavy pours come to a pause during these months and allow for an outing at the beach or for checking out the numerous heritage and other places to go in Thailand.
April onwards the heat gets the best of you and come June it is rainy season once again. In the southern parts of Thailand, the climate differs between the eastern and western coasts with the west coast being more favourable in winters for diving and snorkelling, and the east coast attracting low rainfall and high footfall of tourists.
Be it the scrumptious local delicacies, fascinating culture, lively celebrations or the stunning natural beauty that draws you to Thailand, this country captivates like none other. While it's famous for the lush landscapes and exciting beach life, there is nothing here that wouldn't surprise you. Plan a trip to Thailand with Veena World's range of Thailand tour packages and experience the beauty of the Land of Smiles.