Reading Time:
5
minutes
Known for having the best nightlife in India, Goa hosts some of the most amazing festivals besides being known to be a hub for beautiful beaches, happening parties, posh casinos and cruises, and some exceptional night markets. Goan nightlife offers such a vibrant and ecstatic experience that it will keep raising your spirits as the sun goes down. It truly is an unforgettable experience!
From the calm breeze of beaches to staggering dances at cafes, shopping at amazing night markets to chic parties at Goan clubs, the nightlife at Goa has thousands of options to explore and experience. These places let everyone enjoy carefree in the sky full of stars and moon sparkling in the ocean.
Here are some of the best places to visit in Goa at night:
1. Baga Beach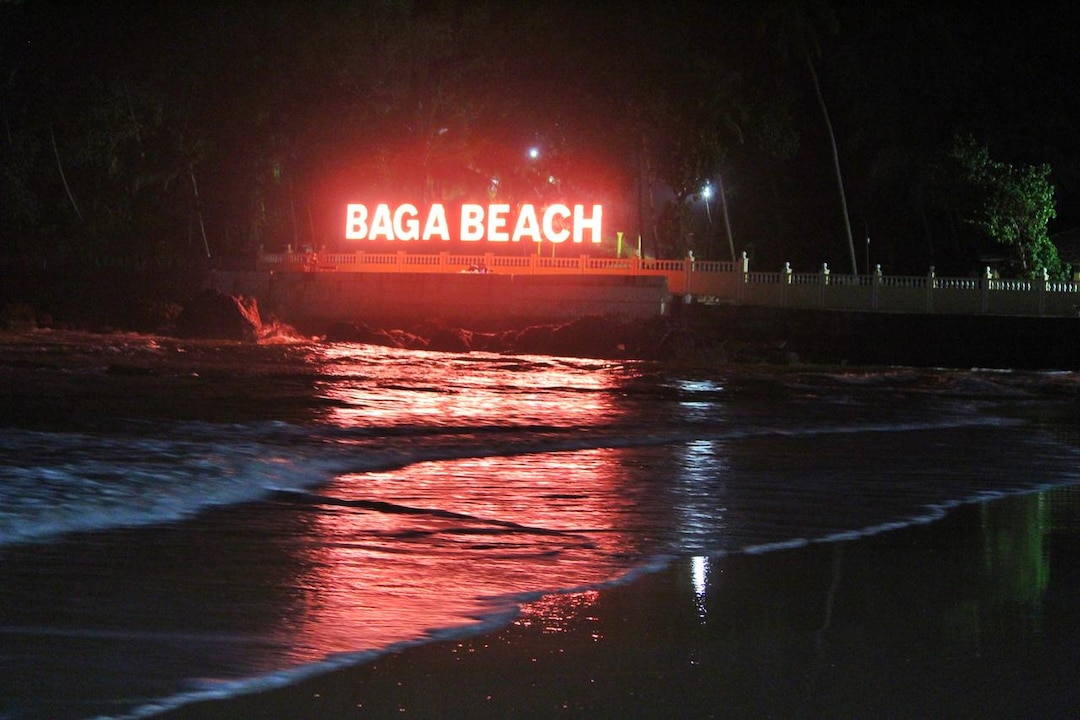 Image Courtesy: booking.com
It is of the busiest and most popular beaches of the Goa coastline that attracts huge crowds of national and foreign tourists. The beach has some wonderful cafes and shacks that play some amazing music. Its tag of being one of the best beaches in Goa for enjoying nightlife has a lot of substance to it. Moreover, Baga Beach makes for the perfect destination to observe the setting sun while having drinks. You can also hop on to famous clubs like Tito's and Mambos in Baga.
The beach is lined up with vibrant tattoo parlours, astrology shops, and beautiful decks, making it one of the best places to visit in Goa at night.

2. Club Titos
Remember the name "Club Titos" if you wish to party as you have never partied before! Considered as one of the best nightclubs in Goa, Club Titos has a vibe that will make you want to dance like crazy, have drinks, and mingle with friends and fellow travellers.
Moreover, it has not just one or two but three branches all over Goa! Seek the perfect ambience and enjoy with pop and Bollywood music at club Titos.

3. Anjuna Beach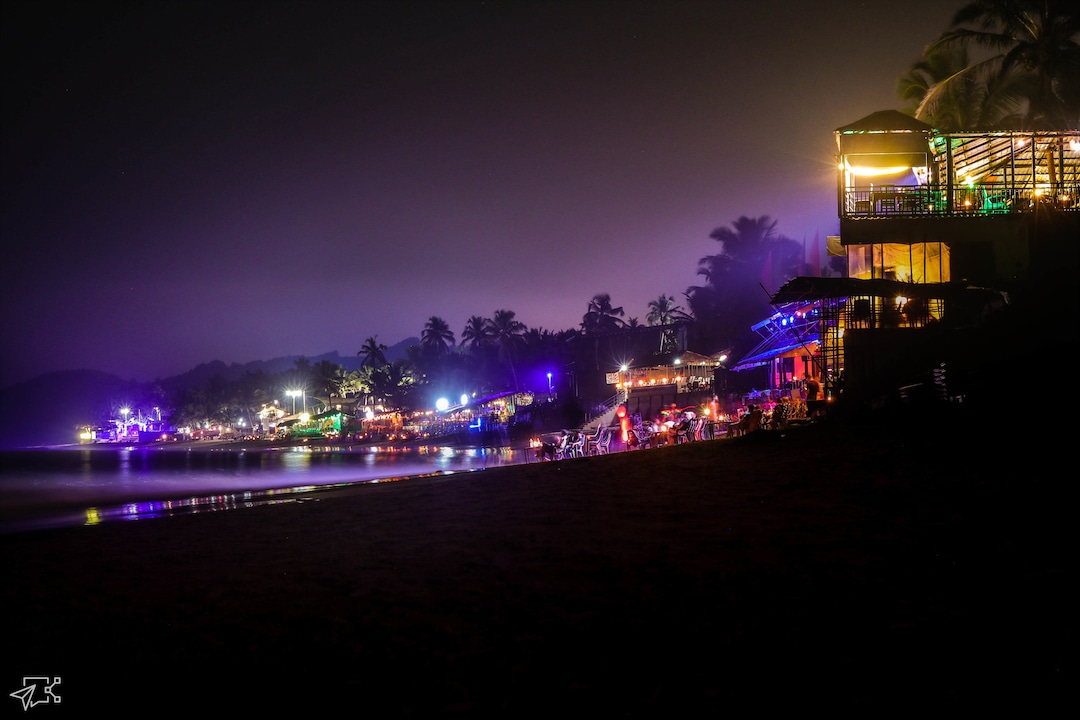 Image Courtesy: gomeetshare.com
Anjuna Beach is undoubtedly one of the best night beaches in Goa. With shacks and pubs that glitter like stars in a line and famous full moon beach parties, Anjuna is the epitome of euphoria when the soothing music reaches you and the waves touch down on your feet; it is blissful!
You could also explore the trance nightlife amidst the multiple-party spaces like Curlies Beach Shack, Shiva valley, Cafe Looda, and the Lobo's, all of them housing a wild and crazy vibe.
4. Curlies Beach Shack
On the sands and palms of Anjuna beach, the Curlies Beach Shack is "right in the feels" for most people. Known for not only its glowing ambience but also the huge space it offers in form of a lounge, garden restaurant, bar, club zone, and an open sea view platform, this beach shack makes for one of the best places to be in Goa at night.
The cocktails, club space, sea view, and delicious food make the hippie music that plays here so much more enjoyable. Mondays and Tuesdays are major party nights with Psychedelic trance and techno music that invigorate the whole of Anjuna.
5. Arambol Beach
A traditional village from the past, the Arambol beach is considered among Goa's must-see places to visit at night. The Bohemian vibe, live music, and glittering shacks add to the fervour as gushing waves rejuvenate the energy within.
Visit Cocoloco club, surf club, and Loekie cafe if you need to kick back and chill. Dive into the picturesque beauty of the beach along with a cocktail party at the shacks with your friends.
6. Casino Pride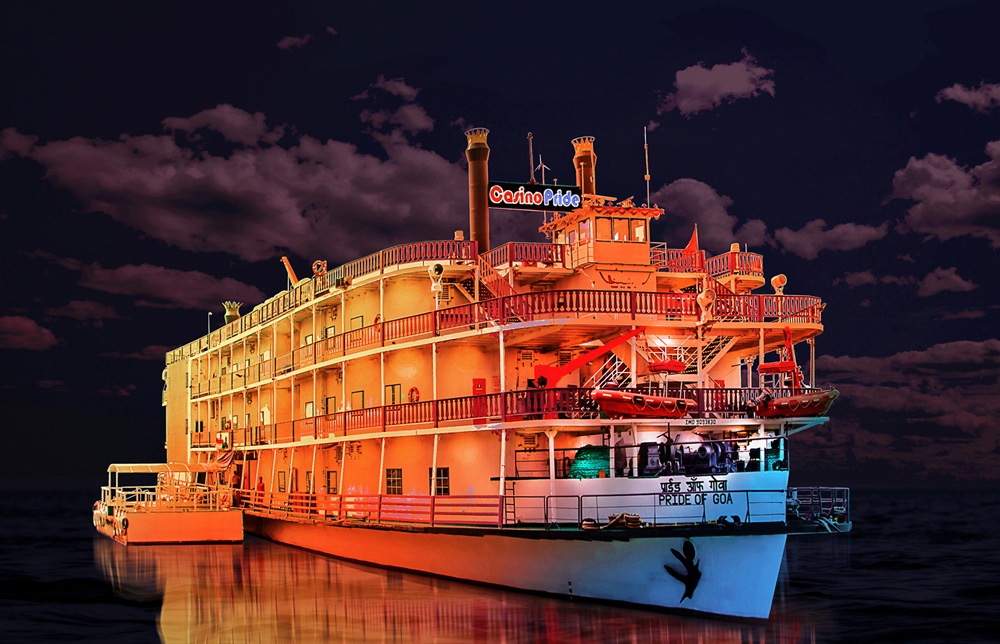 Image Courtesy: bestgoacasino.com
Experience casino like never before with a cruise on board the Casino Pride. Tied down at the Mandovi River, you will enjoy the services of courteous staff, delicious meals, and an expansive range of drinks along with the best of facilities.
One of the best places to stay in Goa for nightlife, you can enjoy the performances of live entertainers at the Casino Pride. This double-decked ship boasts of "lit" floors that'll make you feel like a star when on the cruise.
7. Shiva Valley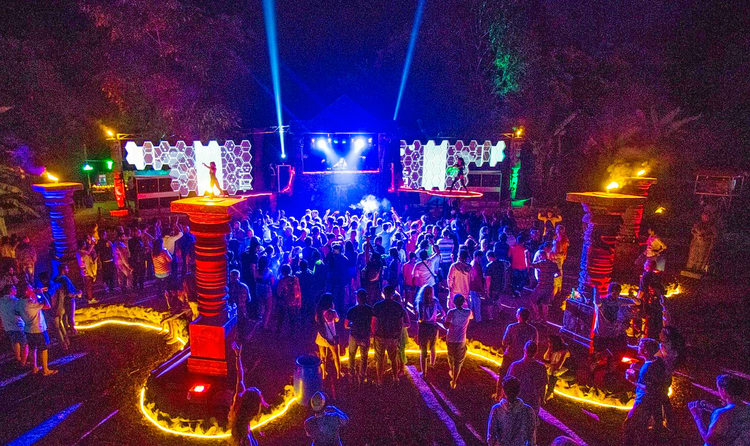 Image Courtesy: sainatours.com
A café that is also famous as a temple of trance is totally a party buff space. The club sees an inflow of guests as the night dawns and beats take a hippie turn, all in one go! For every kind of taste and ravishing moment, Shiva valley is a wonder for all where you could hear the crashing waves, enjoy a lovely crowd and the vibrant bright colours that dangle from ceilings, and make the aura trippy.
Get high in spirit and energy with a party that goes beyond sunset as well as sunrise at Shiva valley, one of the best places in Goa to be at night.

8. Club Cubana
Get your groove on at the Club Cubana which is on a little hill top in Arpora. The pub allows one to dance near the huge pool and enjoy drinks. This club is so amazing that people love to settle here for the whole night! One shall not miss Club Cubana as this is easily one of the best places to visit in Goa at night. Relish the delicacies as you groove to trance music.

9. Cafe Mambos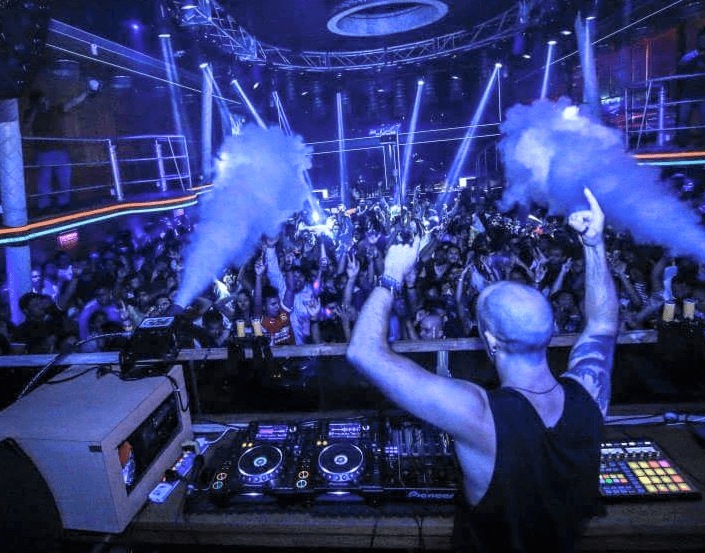 Image Courtesy: justdial.com
This nightclub will surely uplift your mood and make you want to dance along during its live performances, international DJs, and an ambience that doesn't let anyone stay stagnant. One of the best nightclubs in Goa, Café Mambos is set up with bars and some amazing food joints to make sure you can keep replenishing yourself as you enjoy your heart out!

10. Casino Royale, Goa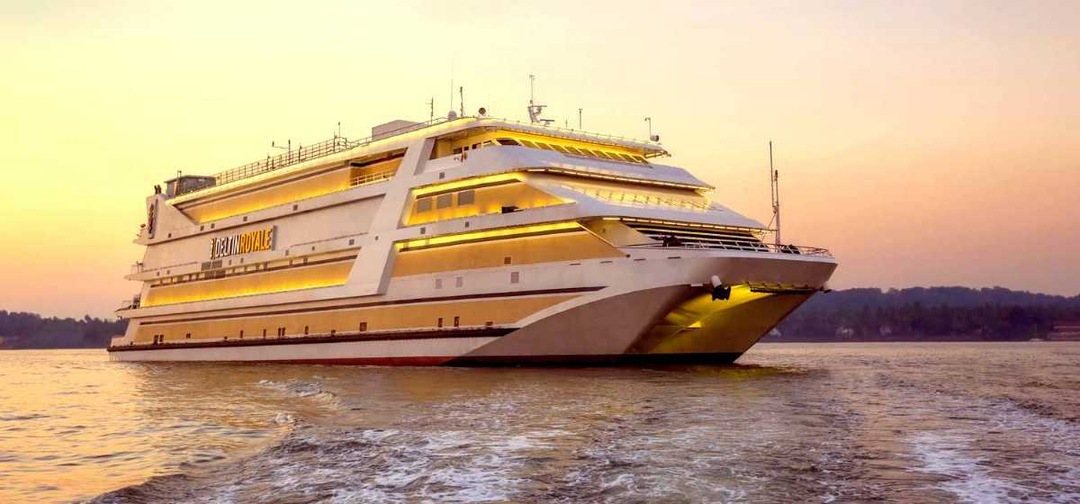 Image Courtesy: holidify.com
If you wish to enjoy a perfect night at the casino, do board the Casino Royale which is not only amongst the best places to be in Goa at night but also a floating place that hosts a variety of games, drinks, and tournaments. This extravagant cruise has it all; royal interiors, huge dining space, courteous staff, live entertainment, and everything else that will ensure a night that is spent well and is plush.
Hop on the deck, enjoy lip-smacking dinner and play casino games till you get the winning cash. You may also avail the overnight stay at a luxury beaded room at the royal cruise.
The Goan nightlife has such vast and diverse shades that a couple of nights will hardly be enough for you to explore even half of what the city has to offer.  Plan your Goa travel package accordingly, and make the most of the ecstatic nightlife of Goa!