Reading Time:
9
minutes
The little state, which has been heavily impacted by Tibetan Buddhist culture, has wonderful places to visit in Sikkim. The locale, located in the country's northeastern part, shares borders with Nepal, Tibet, and Bhutan and exudes natural grandeur. Kanchenjunga, India's tallest peak, is located in this region. It also has beautiful wildflowers, alpine meadows, glaciers, and a steep environment that can be difficult to explore at times. Nonetheless, there are other outdoor activities available to you, such as river rafting, hiking, and the best monastery in Sikkim. Furthermore, numerous historic Buddhist monasteries situated on the hills are a must-see. And, just as there are several ways to spend your time here, there are numerous homestays to suit all preferences.
Prepare to be pampered at these wonderful homestays in Sikkim for a relaxing trip in the mysterious hills. Away from the hustle and bustle, these homestays guarantee a homelike cost and a really pleasant experience, with plenty of greenery and picturesque vistas to marvel at. While homestays imply having your own house in a new area, which may not be extremely nice, it is comfortable. Just a modest house with meals and the option to go and explore from there.
With the continual growth of the tourist sector, homeowners are converting their homes into economical homestays for travellers on a budget. In this blog, we will discuss Sikkim homestays where you can unwind in the midst of nature that will fit well with your Sikkim tour package.
1. Yangsum Farm
Built-in 1833 and renovated in 1966, it currently crops everything from cardamom and ginger to avocados, oranges, peaches, apricots, mangoes, and tea. Yangsum Farm is a local family homestay with four rooms that have been sympathetically renovated. Each room includes an en-suite bathroom, and oak floors, and may be set up as a double or twin. For bigger parties, one of Yangsum's other four en-suite rooms is available. There is also a dining room/living room that we share with the other homestay guests. Yangsum, a 44-acre heritage farm, is located in West Sikkim, 2 kilometres from the tiny market hamlet of Rinchenpong, at an elevation of 1500 meters and is the best village homestay in Sikkim.
There is also a community sitting area and a patio where visitors may lounge and relax while taking in the sun and nature making it one of the best places to visit in Summers in India. The cuisine provided is 100% organic, delicious, and has a personal touch from the proprietors. Aside from Indian food, tourists may sample Sikkimese fares such as nettles, ferns, and bamboo.
With regards to activities, guests are advised to go on a trek, where the owners will show them some great paths to walk on or to go on a white water rafting, monastery tour, or learn Sikkim cooking, where guests will have an excellent opportunity to be taught traditional Sikkim recipes and cooking methods on a wood-burning hearth. Overall, Yangsum Heritage Farm is the best homestay in Sikkim in the midst of nature. A true escape from the bustling city life in the company of Rinchenpong's beautiful scenery!
2. Biksthang
This is a beautiful homestay in Sikkim, a warmly welcoming, and amazing heritage farmhouse that welcomes tourists to an authentic experience of a secluded and spectacularly beautiful section of western Sikkim. The pure nature and crystal clean air at 4,100 feet (pollution is unheard up here, of course) make birding very pleasurable. The Sharkahlon family has lived on the land for 14 generations—ancestor Sharkahlon Tshering Thondup, who constructed the first house (which still remains), was an influential minister in the 18th century when the site was erected.
3. The Himalayan View Homestay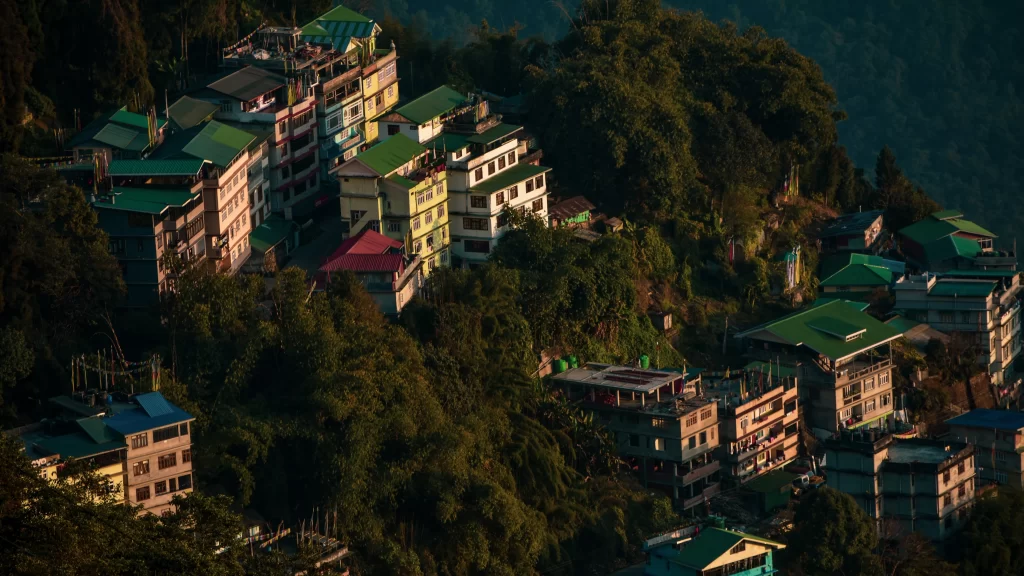 Situated in the parts of Western Sikkim, the Himalayan View Homestay is a great place to stay for all the tourists where you can witness the famous festival of Sikkim with your friends or family. It is a couple-friendly homestay and a great accommodation to stay in. The homestay hosts a lot of amenities to make your stay more pleasant, such as a fully furnished kitchenette, a hot spring water bath, and a children's playground to keep you engaged.
4. Green Tara Homestay
Green Tara is the best homestay in Sikkim that provides excellent service to its guests. Convenience is guaranteed with a well-equipped kitchen, free WiFi, a flat-screen TV, a living area, and so on. The most intriguing aspect about Green Tara Homestay is that you are welcome to bring your pets. You will, however, be charged for this. Pet dishes will also be provided by the staff.
The property has a terrace where you can enjoy a breezy evening. This guesthouse is adjacent to a number of attractions, including Ganesh Tok View Point, Enchey Monastery, Hanuman Tok, Ranka Monastery, and others. Green Tara Homestay should be considered while seeking a homestay in East Sikkim.
5. Limboo Homestay
Yuksom, a small village in Sikkim's west region, is home to some of the most beautiful hiking destinations in the world. It also contains Limboo Homestay, one of the greatest places to stay in Yuksom and an ideal resting location for outdoor enthusiasts. This homestay in Sikkim, India provides tourists with a taste of Sikkimese culture and friendliness. If you're planning a hiking trip and want to stay in a simple place where you can relax while still being near to nature, Hotel Limboo Homestay is the place to stay. The rooms are well-equipped and meet the highest standards of hygiene and sanitation.
All of the rooms are well-ventilated, with open rooms and adjacent bathrooms, as well as hot showers to help with the winter blues. You may enjoy the fresh air of the hotel by exploring the surrounds of Alnus Nepalese's tiny garden. It is a great home away from home if you wish to get away from the hustle and bustle of city life.
6. Rolep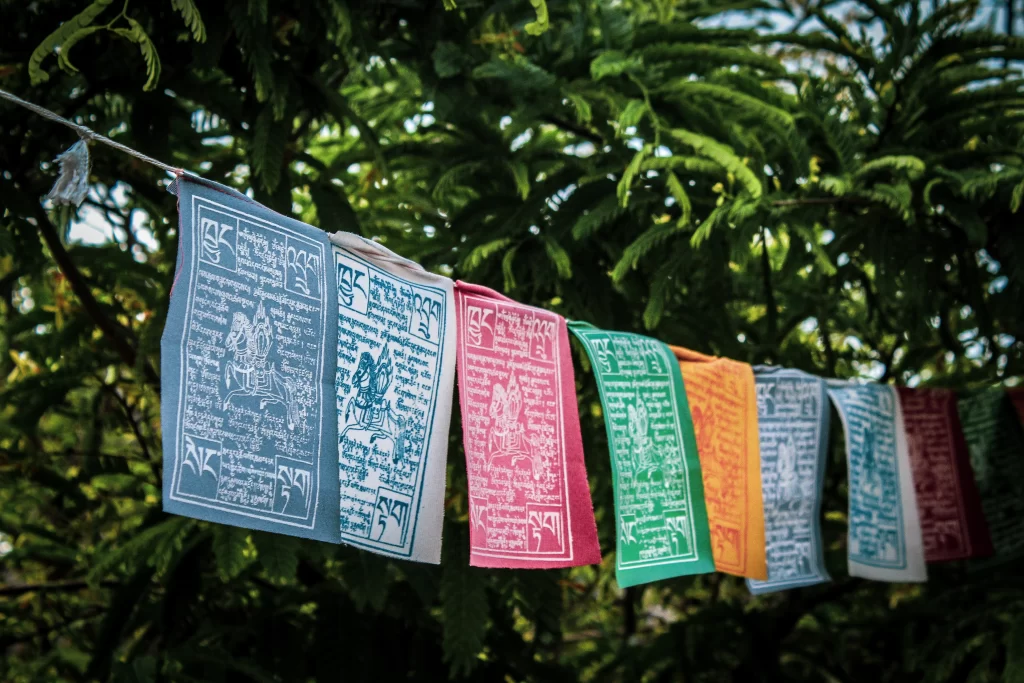 A modest, lovely, pristine town is nestled away like a secret within nature. It is located at an elevation of 4000 feet and 20 kilometres from Rongli in East Sikkim. It's a refuge in the undulating green Himalayan foothills with views of the Rangpo Khola River Valley and is the best offbeat homestay in Sikkim.  A birdwatcher's heaven and a place to find peace. One should not come here with a certain goal in mind. When fishing for trout in the Shokey Khola River, put your angling abilities to the test. Vigorous village strolls Visit the Buddha waterfalls, which are 45 feet tall. Rejuvenate by taking in the lovely surroundings. Tourists love hot stone baths; give it a try. Some of the attractions to see are Chochen Lake and Dekeling Monastery.
If you want to feel at ease throughout your Sikkim vacation, opting for a homestay is the way to go. These Sikkim homestays will bring you closer to the locals who will educate you on the cultural values cherished in this part of India. Go cherish your next vacation!