Reading Time:
10
minutes
One of the oldest civilisations in the world, India is a mosaic of multicultural experiences. With a rich heritage and myriad attractions, the country is among the most popular tourist destinations in the world, extending from the snow-covered Himalayan heights to the tropical rain forests of the south.
Here are the top 10 destinations that will help you choose the most ideal India tour packages for taking a holiday: –
1. Nainital – The gem of Uttarakhand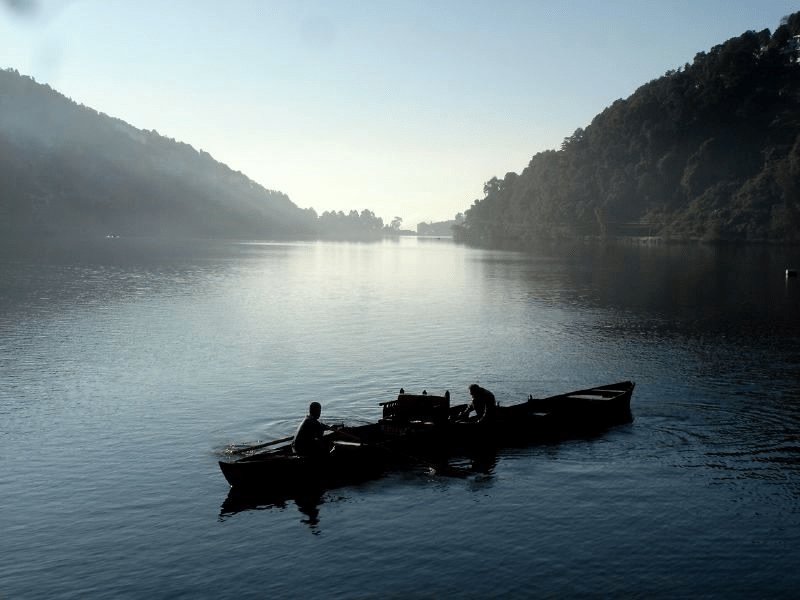 Perched at an elevation of 2,084 metres above sea level, the glittering city of Nainital is surrounded by seven hills that are popularly known as 'Sapta-Shring' – Ayarpata, Deopata, Handi-Bandi, Naina, Alma, Lariya-Kanta and Sher-Ka-Danda. The majestic mountains and the sparkling waters of the lake add an immense lot to the beauty of the town. Naini Lake has facilities for boating, yachting, horse riding, skating, golf and rock climbing. One of the best places for a summer vacation in India, the city is quite a popular hill station in Uttarakhand and why shouldn't it be?! After all, its natural beauty is capable of melting hearts.
2. Manali – The Gift of the Himalayas to the World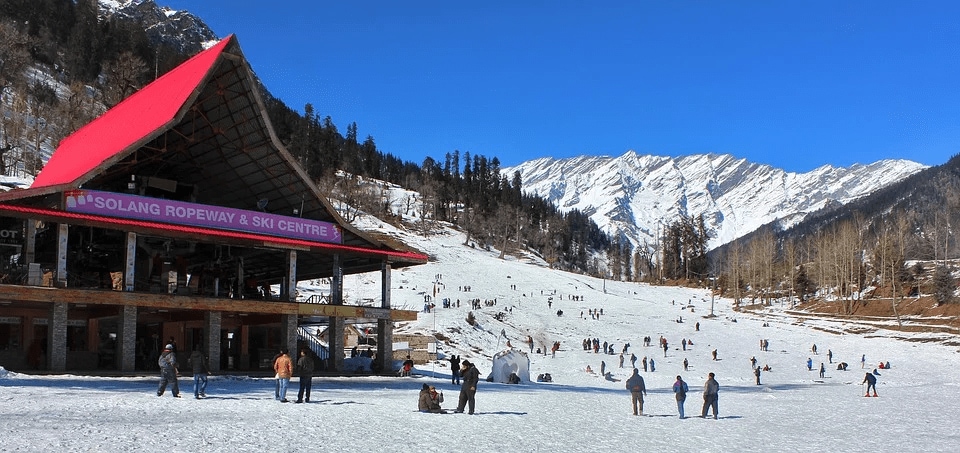 You can't talk of summer holidays in India and not mention Manali! Nestled in between the snow-capped slopes of the Pir Panjal and the Dhauladhar ranges, a summer vacation trip to Manali is rejuvenation at its best. No wonder the towering peaks and verdant terrains of Manali attract adventure travellers with heli-skiing, hiking, mountaineering and river rafting; an absolute boon for those who favour active pursuits.
 3. Ladakh – the coldest desert in the world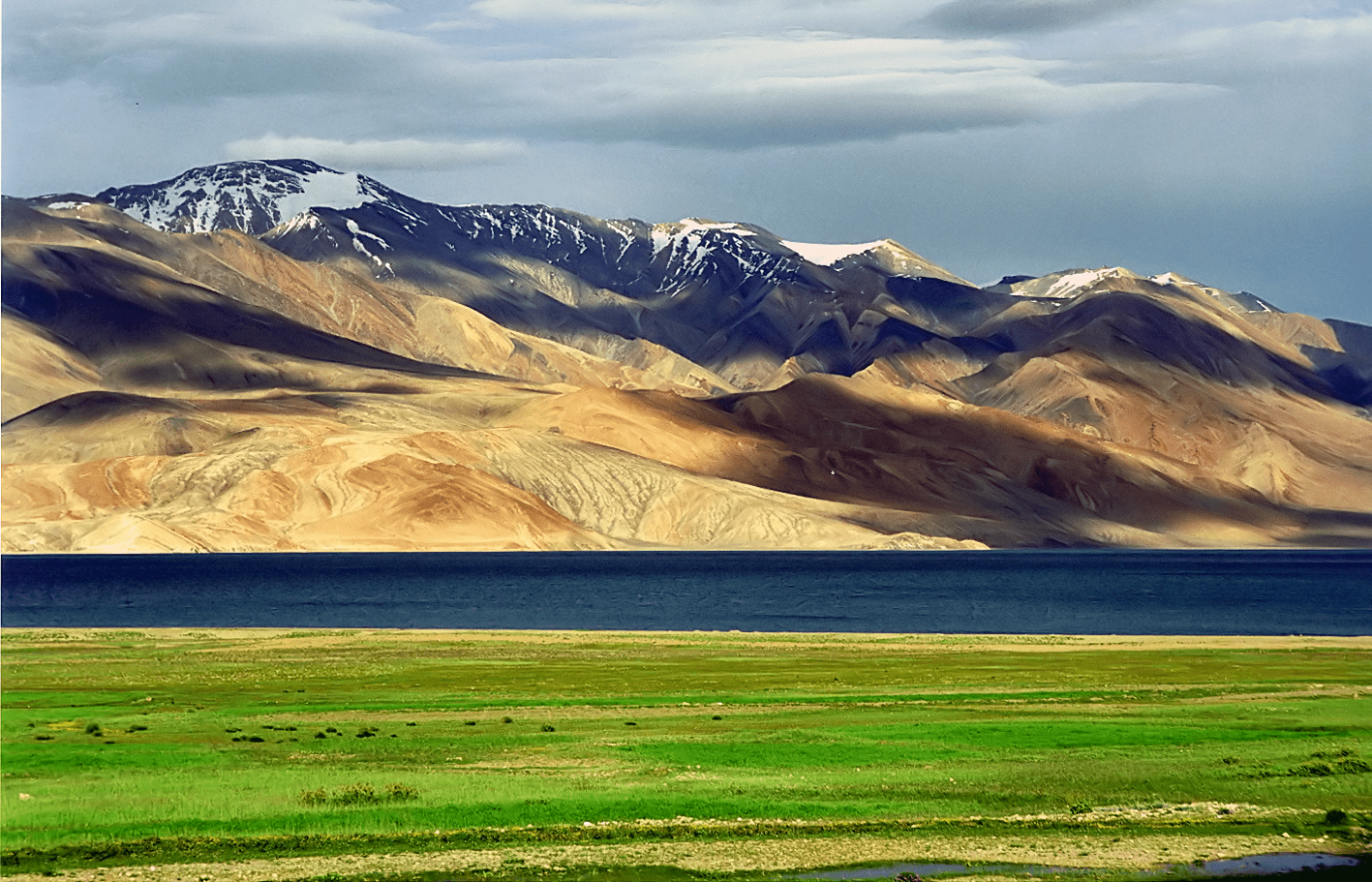 Ladakh is known for its unique combination of extreme deserts, blue waters, freezing winds, glaciers and sand dunes. One of the best places for a summer holiday in India, Ladakh is a region of India which is totally isolated from the modern world. Such is the vibe of this place that you'll undoubtedly emerge a changed person after your Ladakh tour. The land might be barren but it comes alive with the people here whose love for their land and simple joys infuse the landscape with life. Ladakh is divided into two districts: district Leh and district Kargil. Every expanse of landscape, every beautiful monastery, and every picturesque location makes it a destination that is unparalleled for what it has to offer.
 4. Auli – The skiing destination of India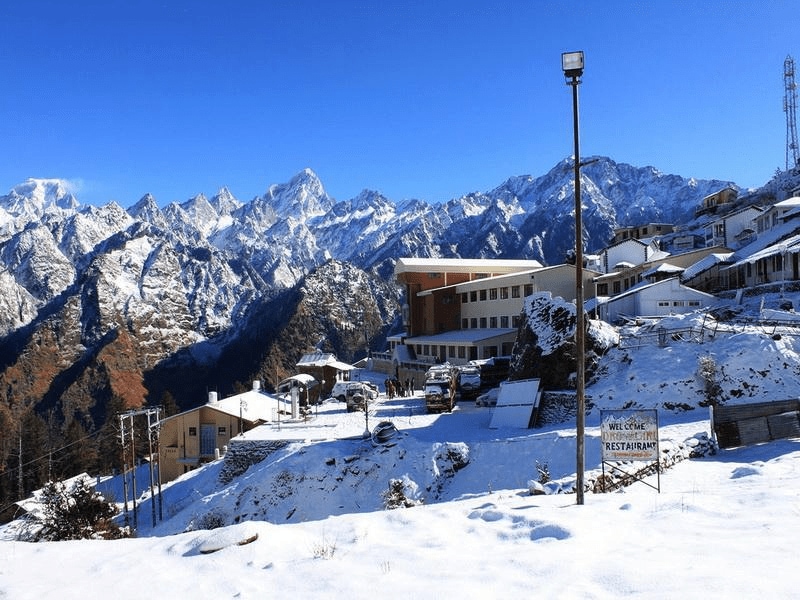 At a height of 2800 metres and bounded by the snowy peaks of the mighty Himalayas, Auli offers glittering slopes and clean environment that is dotted with apple orchards, oaks and deodars. There are a number of attractions like Nanda Devi, Kamet, Dunagiri and Mana Parvat.  Auli is also known as the skiing capital of the country and is, without a doubt, one of the top summer tourist places in India.
5. Ranikhet – The Queens Land
Ranikhet has everything to pacify the nerves of a city-dweller. Developed by the Britishers around ancient temples, undulating Himalayan hills and forests, Ranikhet is situated at a height of 1,829 meters with an area of 21.76 sq. km. Marked by healthy climate, tall coniferous trees, vast green meadows, tranquil surroundings, perfect peace and warm, open-hearted people; Ranikhet is a top summer vacation destination in India.
 6. Haridwar – Gateway to God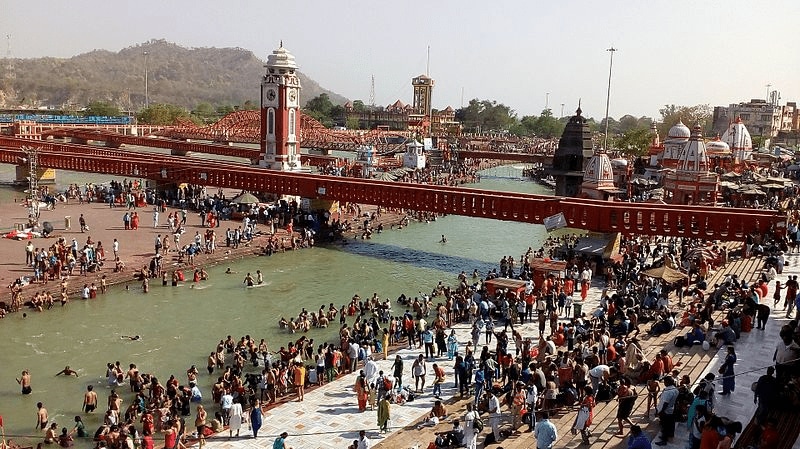 Tourism in Haridwar is filled with reverence and euphoria. Haridwar is as well-known as Ganga-Dwara because the holy Ganges enters the plains here. Haridwar has not only remained the abode of the weary in body, mind, and spirit but has also served as a centre of attraction for learning the arts, science and culture. Haridwar has a long-standing position as a great source for Ayurvedic medicines and herbal remedies. Among the first summer tourist places in India that come to mind, Haridwar is now developing as a multifaceted cultural and spiritual centre. It is also known for its food and some of the must-try dishes include kachoris at Kashyap Kachoriwala and the aloo puri at Mohanji Puriwale.
 7. Tawang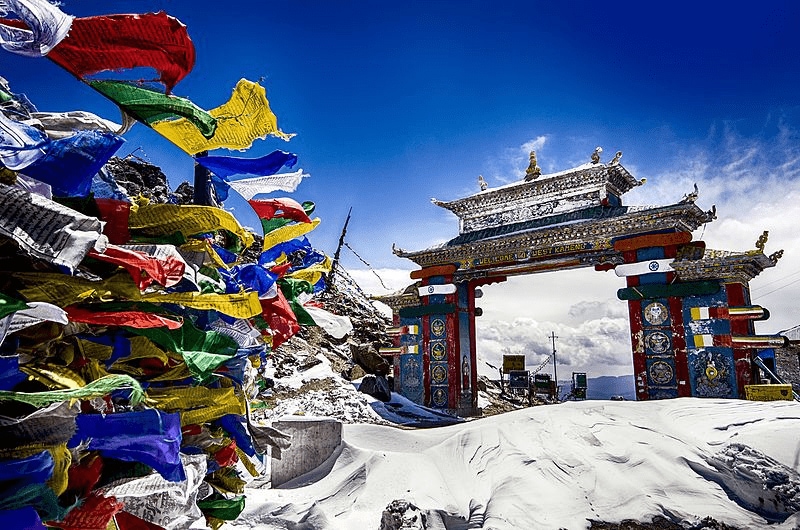 The beautiful town of Tawang, also pronounced as Dawang, has exquisite scenery to make your trip a picturesque and memorable one. An atypical yet highly preferable summer tourist place in India, Tawang is a place which will flatter you with its natural beauty wrapped in the scent of spirituality. The beautiful orchid sanctuary and the Tipi Orchid Sanctuary is also an ideal place for your list of places to visit. Along with this, one can tingle their taste buds by indulging in the area's unique cuisine.
 8. Coorg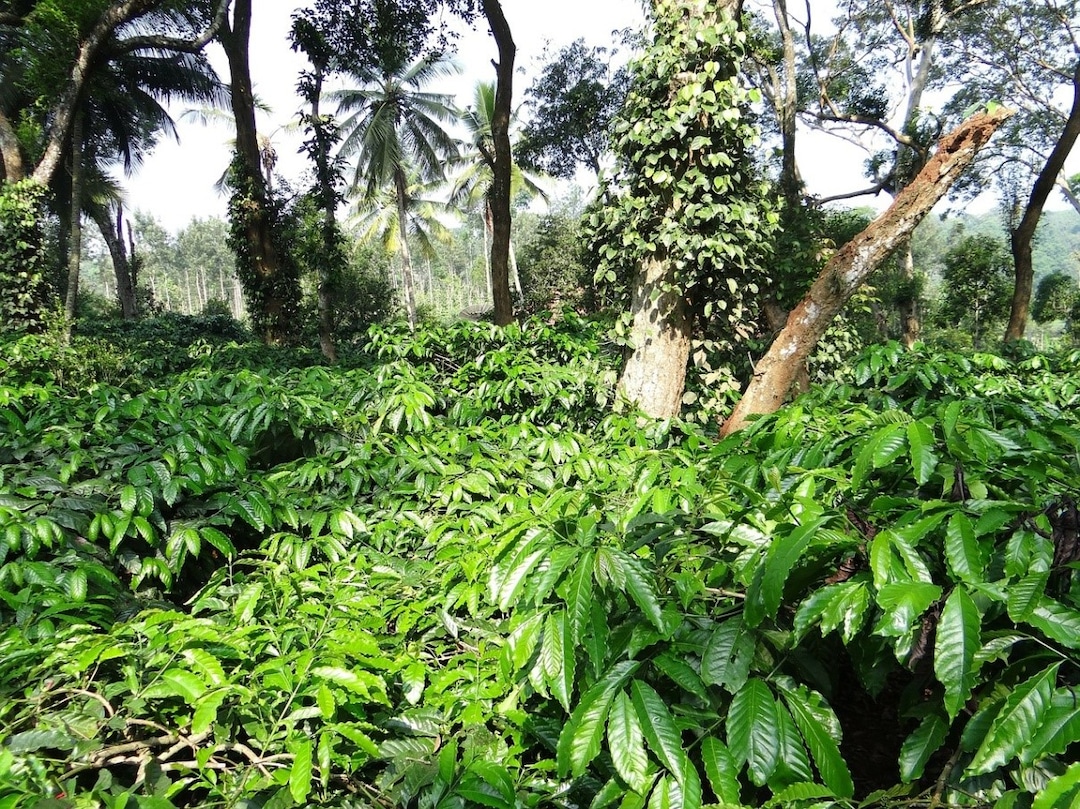 Wake up to the smell of tranquilizing coffee and enjoy the lush greenery of this popular hill station of Karnataka. Set amidst the beauty and tranquility of hills, vegetation, and deep valleys, Coorg is a perfect getaway from the hustle and bustle of city life. Coorg has so many outdoor activities on offer, such as trekking, angling, and white-water rafting, and major festivals like Keil Poldu (worship of weapons), Cauvery Shankaramana (return of the river goddess) and the Huttari (harvest) festival are a huge draw.
The exceptionally rich flora and fauna are exemplified by the fact that Coorg has three wildlife sanctuaries namely Brahmagiri Wildlife Sanctuary, Talakaveri Wildlife Sanctuary, and Pushpagiri Wildlife Sanctuary and one national park namely Nagarahole or Rajiv Gandhi National Park. This adds greatly to Coorg Tourism.
While you are here, make sure you do not miss out on the mesmerizing towns including Gonikoppal, Somwarpet, Kushalnagar, Pollibetta, and Virajpet to add rewarding experiences to your itinerary.
9. Lonavala – Misty Weekend Getaway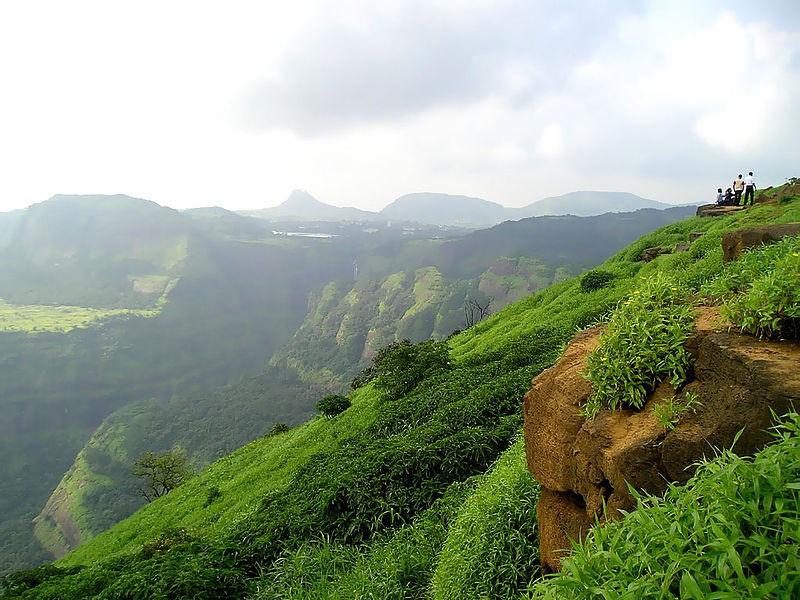 Charming and soothing in the same breath, Lonavala is a popular hill station that is close to Pune and Mumbai. With lots of waterfalls, lakes and hills around, People from all over flock to this place for a relaxing time. Some of the best places to visit in Lonavala are Lohagad Fort, Rajmachi Point, Karla Caves, Valvan Dam, Lonavala Lake, Tiger's Leap, Bhaja Caves, Rajmachi Fort, Bhushi Dam, Korigad Fort, Kune Waterfalls, Tikona Fort, Visapur Fort, Bedsa Caves and Tung Fort. Those who wish to bask in the warm sun or enjoy leisure walks exploring the place, Lonavala is the right address for them. It offers the perfect retreat to city dwellers through its serenity and peaceful atmosphere.
 10. Mysore – Cultural capital of Karnataka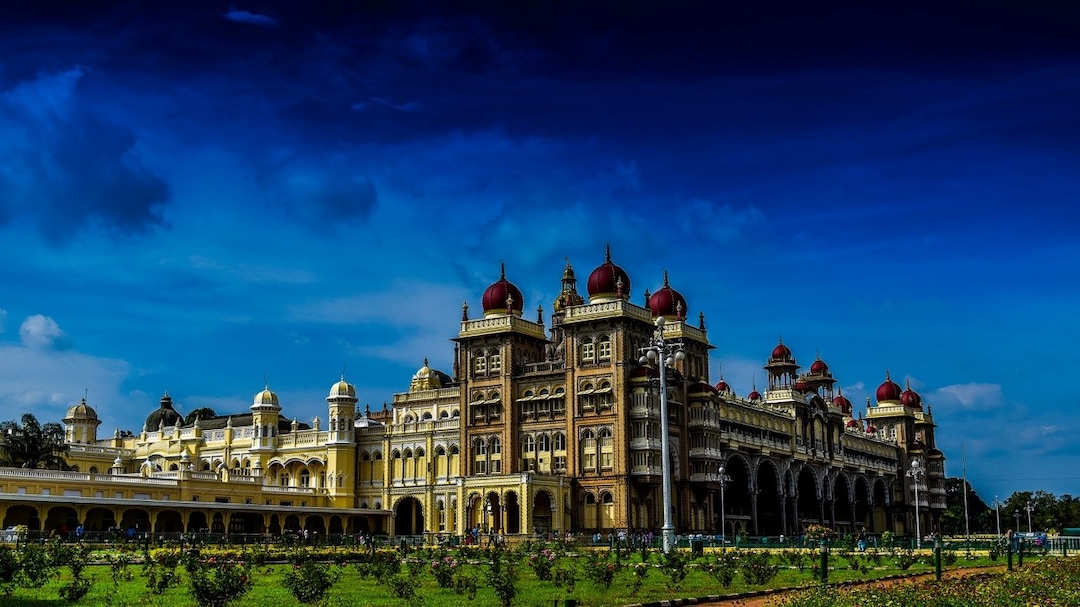 Accompanied by the serenity of nature, Mysore is a city of palaces, gardens, lakes, silks, and sandalwood. The place also has a variety of wall hangings, sculptures or corner tables for you to buy and take home. Sweet lovers are in for a real treat with the sinful Mysore Pak dripping with ghee waiting to be devoured. Marked by excellent architectures, historical sites, shrines, and stunning scenic beauty, Mysore is ideal for everyone, from couples on their honeymoon, family tours, corporate tours or a last-minute travel tour plan with friends. If cultural experiences in high on your list of priorities, then Mysore is among the best places for a summer vacation in India.
If you have been an Indian holiday for long and haven't been able to make up your mind, then these recommendations are surely going to make it easier for you. Go have an experience you'll look back upon for years to come.