Reading Time:
15
minutes
The summers are right around the corner and planning a perfect holiday is not far from the mind. What better option than the country which embraced the world! Explore the USA in the excitement to experience this land blessed with variant atmosphere and an ambience which will leave you astonishment. The USA is one land with so many options to be explored that it becomes a complete trip. The variety of elements that this land has to offer are countless. The beauty of this land is in perfect sync with nature and the future bonded together. Travelling in this land makes you realise every moment, why it is advanced than most countries in the world. With America trip packages from India offered by us, explore the hype of an 'American Dream' and experience it in every corner of this 'New World'. Known to be the land of citizen-centric ideology, where everything is created to make life easy. This land is dedicated to people and the ideology of life. To make a perfect bucket list for this summer, we've handpicked top 10 places to visit in the US for you:
1. Alaska with Seattle!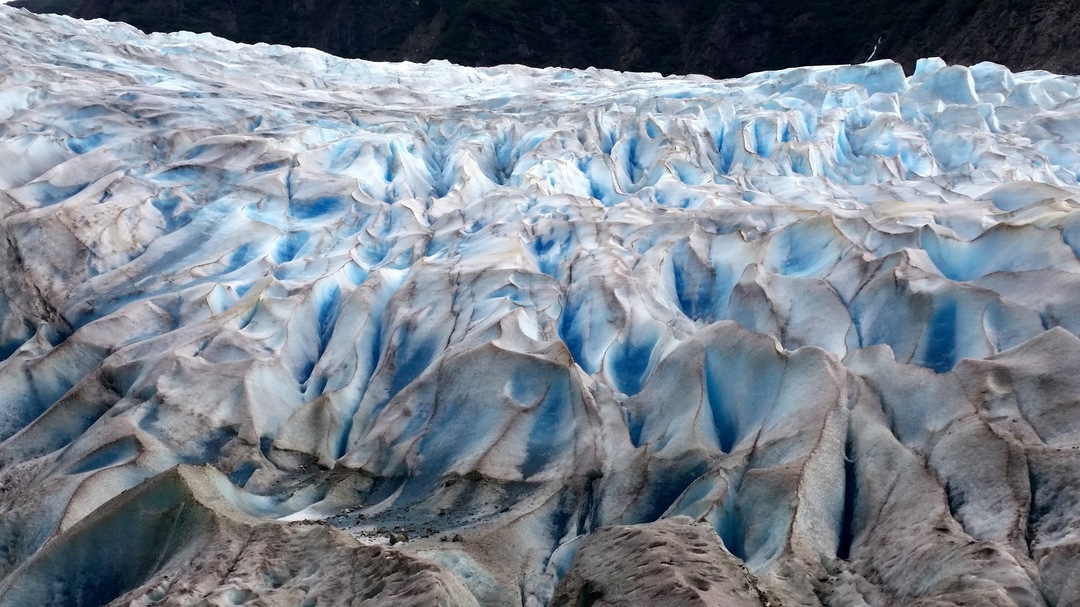 Explore the city of Seattle this summer along with Alaska with our America tour package from India. Enjoy city orientation tour of Seattle which includes, Pike Place Market – one of the oldest public farmer's markets in the United States, Pioneer Square, Chinatown, Capitol Hill, and Lake Union area, where you will see a number of floating homes. Later embark the cruise for our journey to the beautiful world of Alaska. Witness the legendary places and experience nature in a way we have never imagined before and admired the beauty of Alaska as you enjoy cruising. Juneau, the capital of Alaska, was founded during a gold rush in 1880. Explore the former gold-mining town counts among its riches some of Alaska's most spectacular scenery which undoubtedly one of the best places to visit in USA. Take a narrated tour of Alaska's Glacier Gardens Rainforest and view Mendenhall Glacier popularly known for being a massive river of compressed blue ice. Witness the spectacular Skagway boasting its rich history and beautiful natural surroundings offers panoramas of mountains, gorges, waterfalls, tunnels, trestles and historic sites along with our America trip packages from India. Enjoy a guided tour of Skagway, by taking the unforgettable journey with ''White Pass Train'' which is undeniably called 'The Most Scenic Railway of the World.' Just south of Juneau lies the magnificent Tracy Arm Fjord, carved by glacier activity. Among the best places to visit in USA to admire from the icy waters are waterfalls cascading down 3,000-foot-high granite walls. Explore Victoria through city orientation tour.
2. Miami with the Bahamas!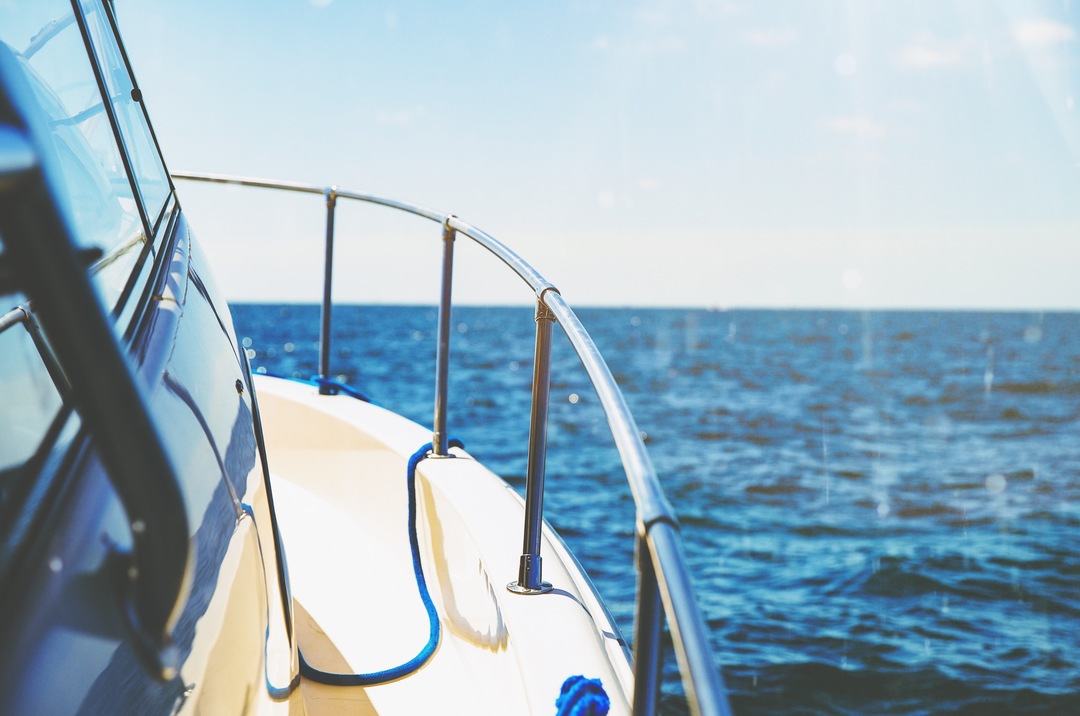 Explore Miami this summer along with your America trip from India by visiting South Beach, Art deco district, Little Havana, Fairchild Botanic gardens, Jungle Island and Miami Sea aquarium. Board your exciting Cruise for the Bahamas. Enjoy activities on board. Spend your unforgettable overnight experience on the cruise. The cruise arrives at Cococay, its white-sand beaches and spectacular surroundings, CocoCay is a wonderland of adventures. Explore new aquatic facilities, nature trails and a ton of great places to just sit back, relax and enjoy a tropical drink. You can pre-book from a host of optional activities along with our America tour package from India at an additional cost or choose to remain on board to enjoy activities for the day. The cruise when arrives at Nassau, be excited to explore this city is now known for its warming sun and balmy breezes, relaxation and adventure. You can pre-book from a host of shore excursions along with holidays to America packages, to explore Nassau at an additional cost or remain on board to enjoy activities for the day.
3. Yosemite National Park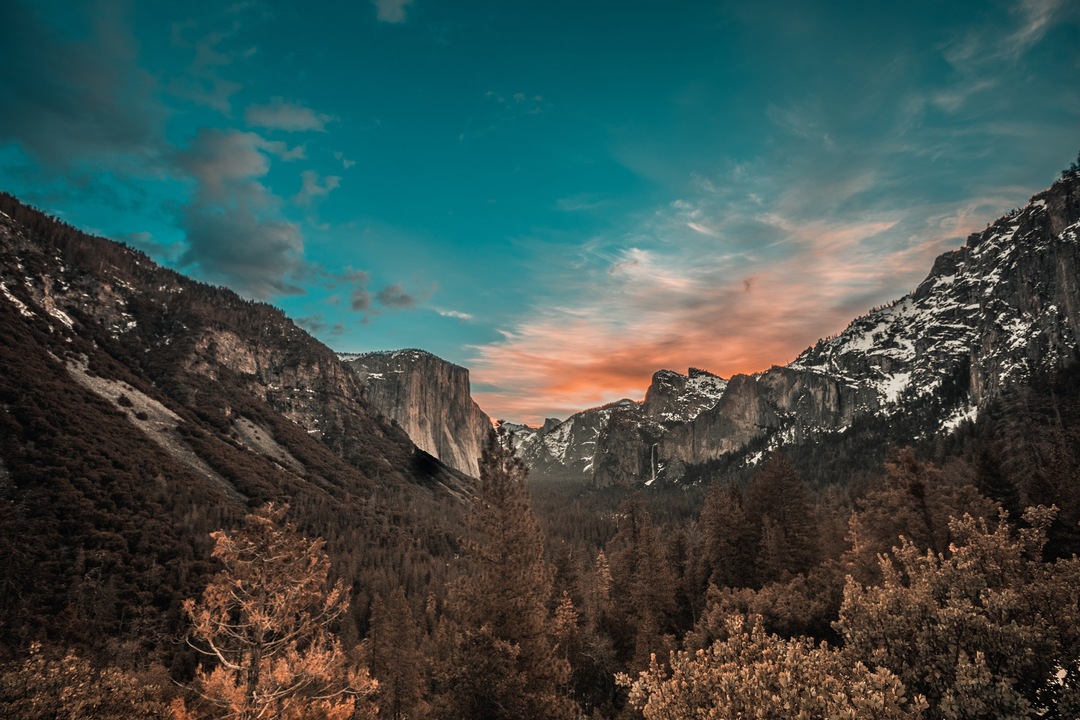 Explore one of the most popular tourist places in USA this summer, Yosemite National Park. Explore the glacier-carved grandeur of this world-renowned park with its waterfalls, clear streams, and stunning granite cliffs. Driving west to Yosemite, you'll stop for refreshments in the Central Valley, the most productive agricultural valley in the nation. Passing over the Sierra Nevada Mountains, you'll arrive in Yosemite Valley. There you will have 2.5 hours to hike, shop or sample the local cuisine in Yosemite Village. Explore this spectacular park or customize your experience of the natural embrace making it one of them must visit places to visit in USA.
4. Key West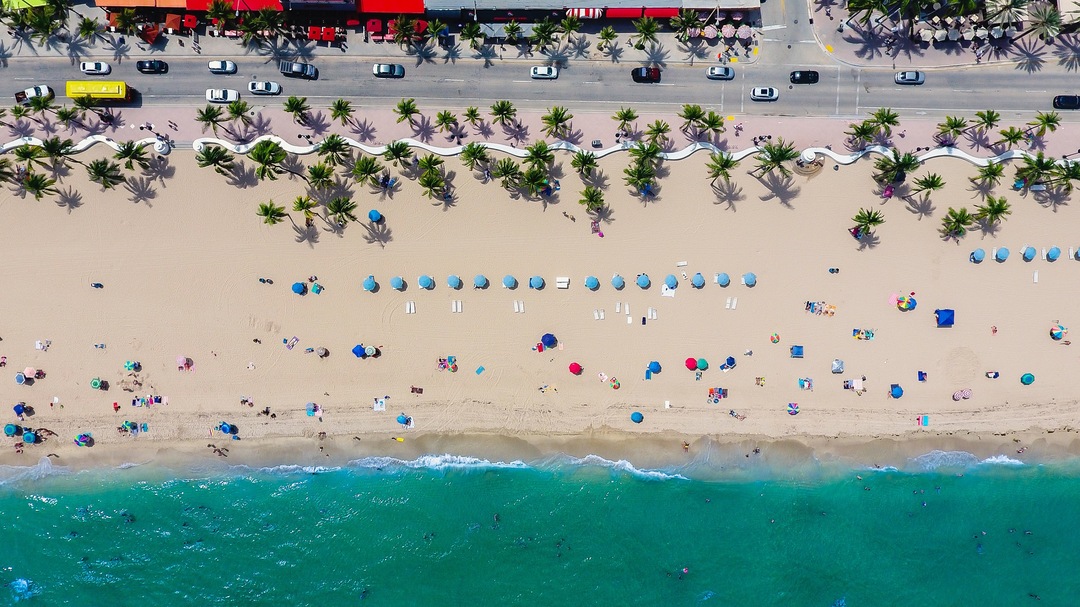 One of the beautiful places in USA, this island city of Key West, is a part of the Florida Keys archipelago which is popularly known more for its coral reefs and as a destination for diving and snorkelling, than for its beaches. Enjoy a full day tour to Key West, as this is a place full of surprises. The Caribbean atmosphere of the island will relax your mind and the lovely restaurants and cafes will exceed all your culinary expectations. With plenty of time for you to explore Key West, lose yourself in this beautiful land making it one of the must-visit places to see in USA. There's so much to do that you'll have trouble making up your mind. No pre-set activities are included, so you have maximum freedom to choose your own activities along with our America tour package from India.
5. Las Vegas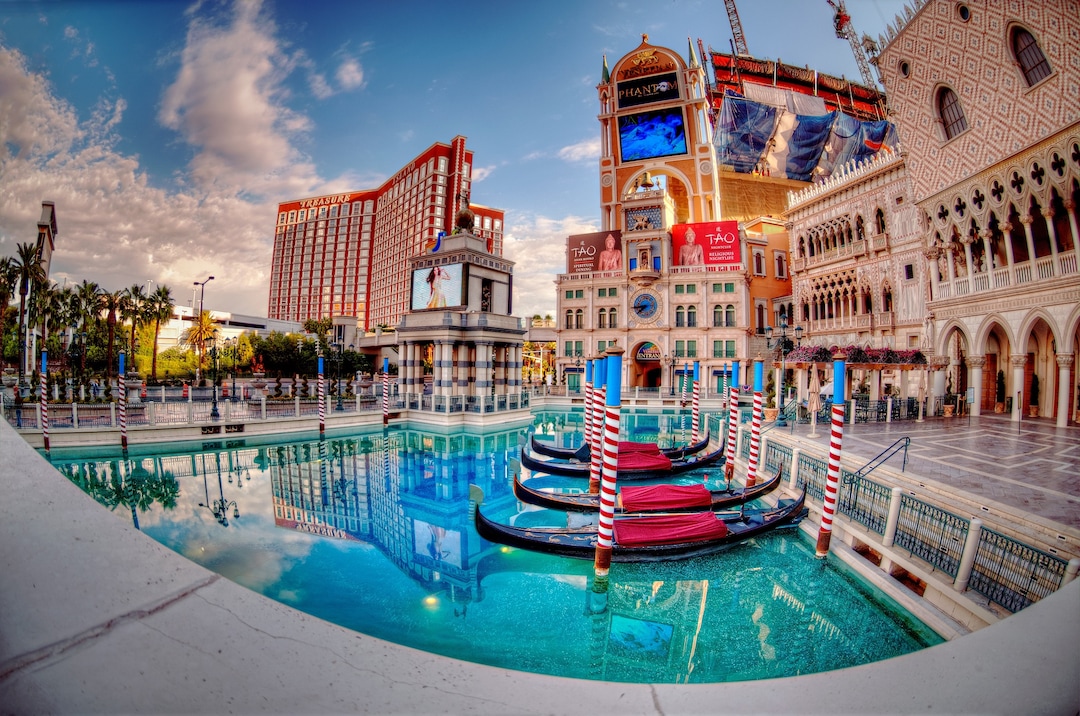 Welcome to 'The Gambling Capital of the World'! The evening awaits you with the experience of witnessing the sights and sounds of Fremont Street at downtown Vegas known to be the second most famous street in the Las Vegas valley with abundance of neon, glittering and colourful signs. Head towards the next spectacular attraction of your journey, one of the most beautiful places in USA, Grand Canyon! One of the seven natural wonders of the world, this is one amazing place where we shall have an experience of a lifetime. The Grand Canyon is a deep valley, a natural gorge carved by the flowing force of the Colorado River, millions of years ago. A small flight will give us a bird's eye view of the Grand Canyon, Colorado River and leave you with wonderful, unforgettable memories of this majestic creation of nature! Visit the world famous hotel on Las Vegas Strip known as The Venetian. Later enjoy amazing 'V show' along with your America trip packages from India. The evening is set for an incredible experience and a must-visit tourist places in USA located on the Las Vegas Strip – High Roller, a giant wheel which will give us an illuminated, stunning view of Las Vegas city.
6. Los Angeles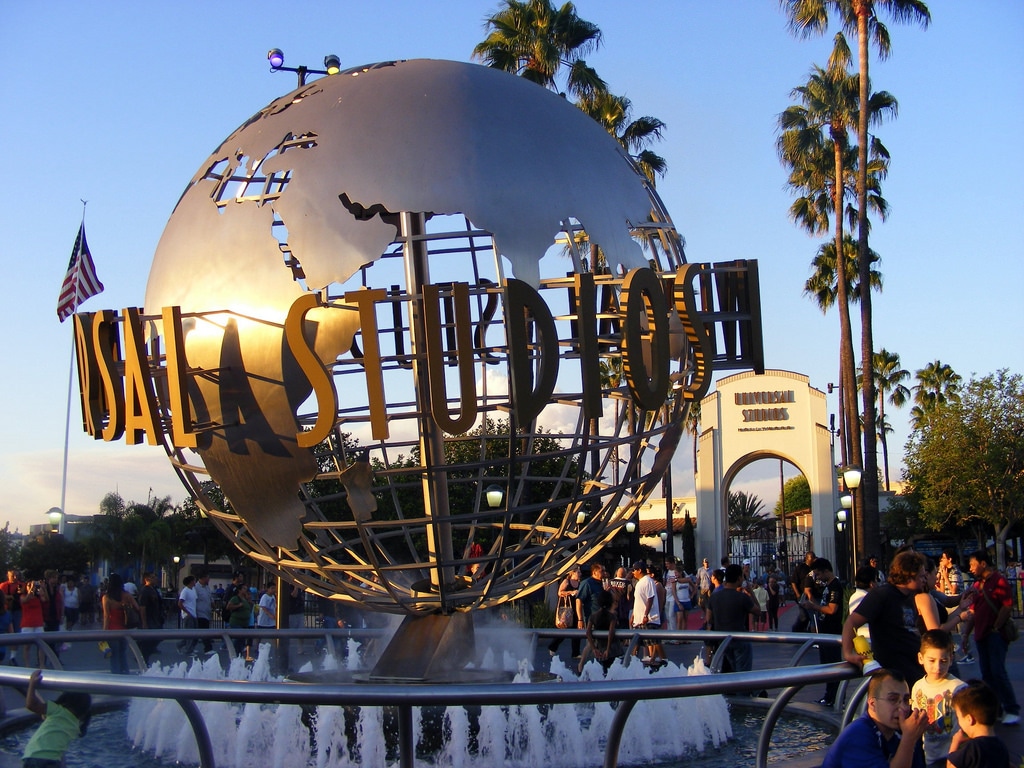 Los Angeles, known as the city of Angels. Take a drive through interesting tourist places in USA located in the land of Los Angeles like Beverly Hills, Sunset Boulevard, Rodeo Drive, Hollywood drive, Dolby theatre – venue of famous Academy Oscar Awards and walk through Hollywood Walk of Fame, Grauman's Chinese theatre. Later have free time for Shopping at Premium Outlet Mall. Get, Set And Rejuvenate with your unforgettable America trip from India! Explore the famous Universal Studios which is known as the entertainment capital of Los Angeles and is among the popular places to visit in America. Get a chance to go behind the scenes on the Studio Tram tour, enjoy 3D rides such as The Transformers, Revenge of the Mummy, Jurassic Park – Rapids Adventure, the 4D Shrek show, The Simpsons Ride, The Wizarding World of Harry Potter and Special Effects show. Also get a chance to enjoy the action-packed Water World show – Universal Studio's no.1 rated show along with your holidays to America packages.
7. Orlando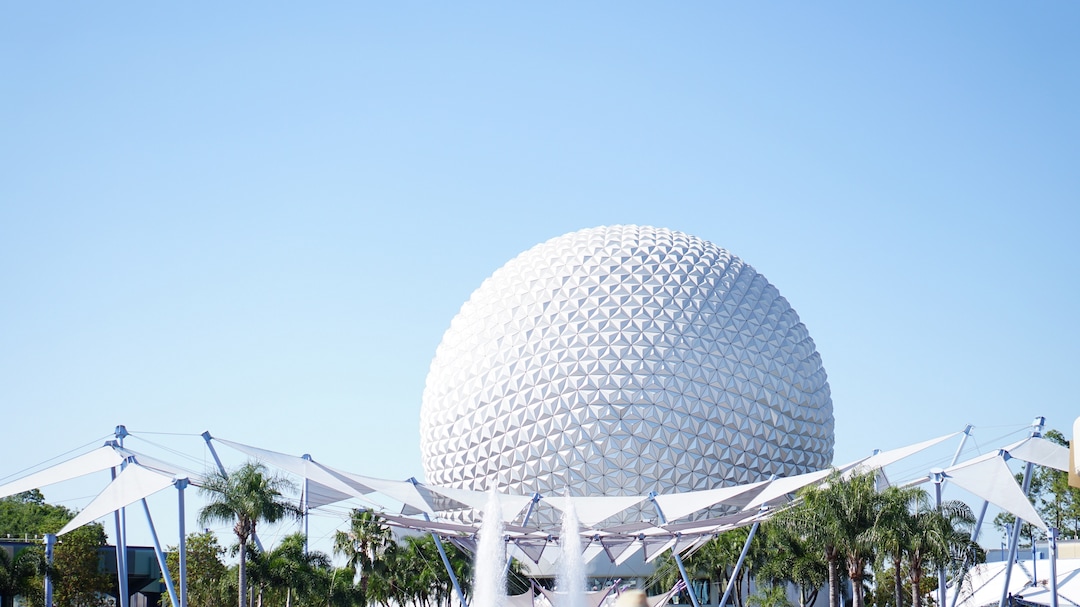 Orlando is one of the most interesting places to visit in America this summer. Visit the spectacular and mesmerising Sea World. This marvellous park takes you on a one-of-a-kind journey to the wonders that exist beyond the ocean's surface. A place where up-close encounters connect you to the energy, excitement and mystery of the sea and sea life; a world of fascinating days, captivating nights, and exhilarating adventure; once you've been here, you will never look at the sea and it's incredible inhabitants the same way again. Enjoy the most of Walt Disney World and experience your childhood again in this America trip from India. The theme park features Magic Kingdom, Epcot Centre, Disney's MGM Studios and Disney's Animal Kingdom Theme Park. Enjoy your visit to Universal Studios popularly known to be the world's premier movie and TV based theme park and one of the best places to visit in USA. Plunge into darkness on Revenge of the Mummy roller coaster. See, hear and feel the action through the miracle of Ogre Vision on Shrek 4-D. Zap aliens to save the galaxy on the interactive ride Men in Black Alien Attack and also take your music for a ride on the all-new Hollywood Rip Ride Rockit, the world's most technologically advanced roller coaster where you pick the music. Enjoy the thrilling world of Orlando with our specially framed holidays to America packages of Orlando.
8. Chicago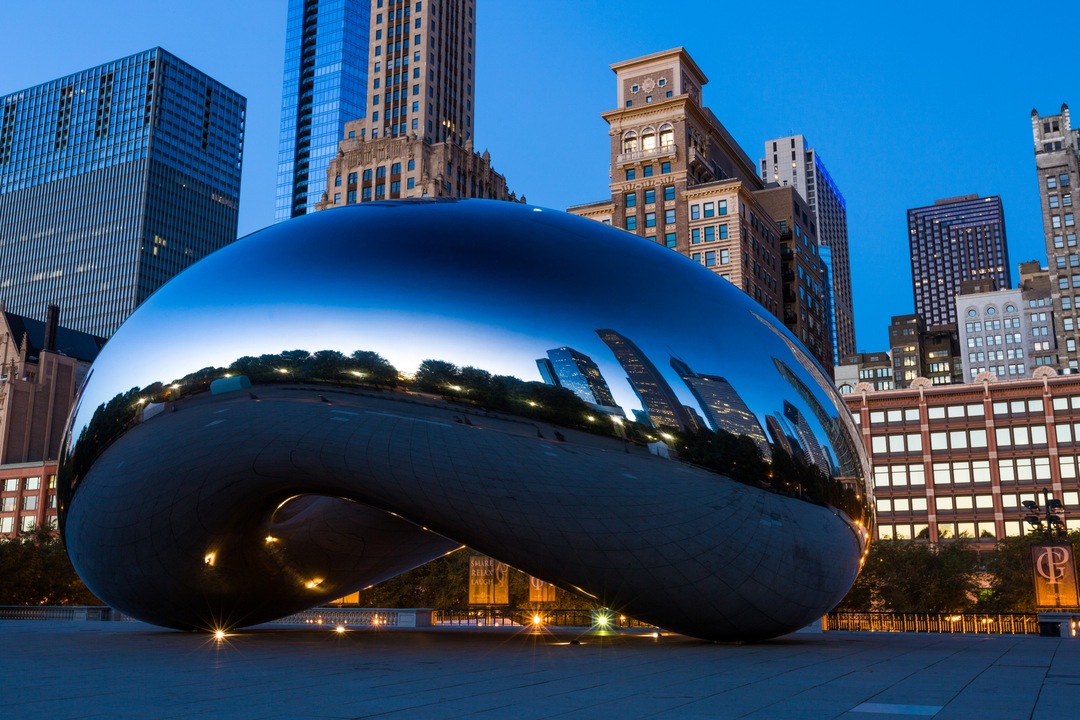 One of the most interesting places to visit in USA this summer includes Chicago – Windy City. It is among the largest cities in the U.S. and among the most architecturally aesthetic places to see in USA. Rightly famed for its bold architecture, it has a skyline straight out of the most spectacular cityscape wallpapers on the internet. Enjoy one of a kind Chicago Architecture boat tour followed by a city orientation tour which will take us through sights such as Swami Vivekananda way, Buckingham Fountain, Cloud Gate – The Bean and Michigan Avenue along with the Lake Michigan waterfront. Capture this incredible city beauty in your postcard perfect photos.
9. San Francisco along with Silicon Valley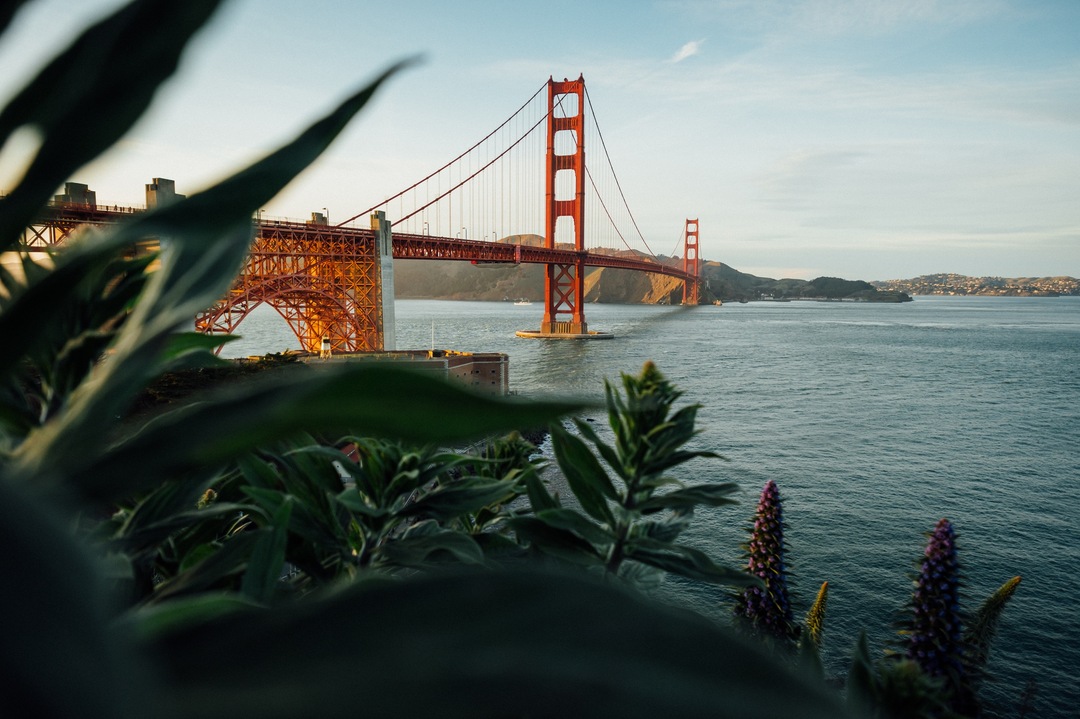 Set for a beautiful drive to San Francisco rightly known as the City by the Bay. On the way, enjoy the wonderful countryside and drive through some picturesque farmlands of California. Also get to witness the pristine and beautiful, Santa Barbara beach. Once you arrive at San Francisco, also known as the 'Golden Gate City' or 'Paris of the West', enjoy some free time for the favourite activity – Shopping! Head to one of the most famous attractions of San Francisco and take a cable car ride and stroll around the Lombard Street, known as the 'crookedest street in the world' with its steep incline and eight sharp hairpin turns. Explore this city with an orientation tour which includes sights such as City Hall (Civic Centre), Palace of Fine Arts, Golden Gate Bridge, Sausalito City, Golden Gate Park, Twin Peak and Fisherman's Wharf. Later hop on board the San Francisco Golden Gate Bay Cruise which will take us through San Francisco's breathtaking waterfront. Then enjoy an orientation tour of Silicon Valley popularly known as a leading hub and start-up ecosystem for high-tech innovation and scientific development, where we browse through some famous IT Companies' campus.
10. Philadelphia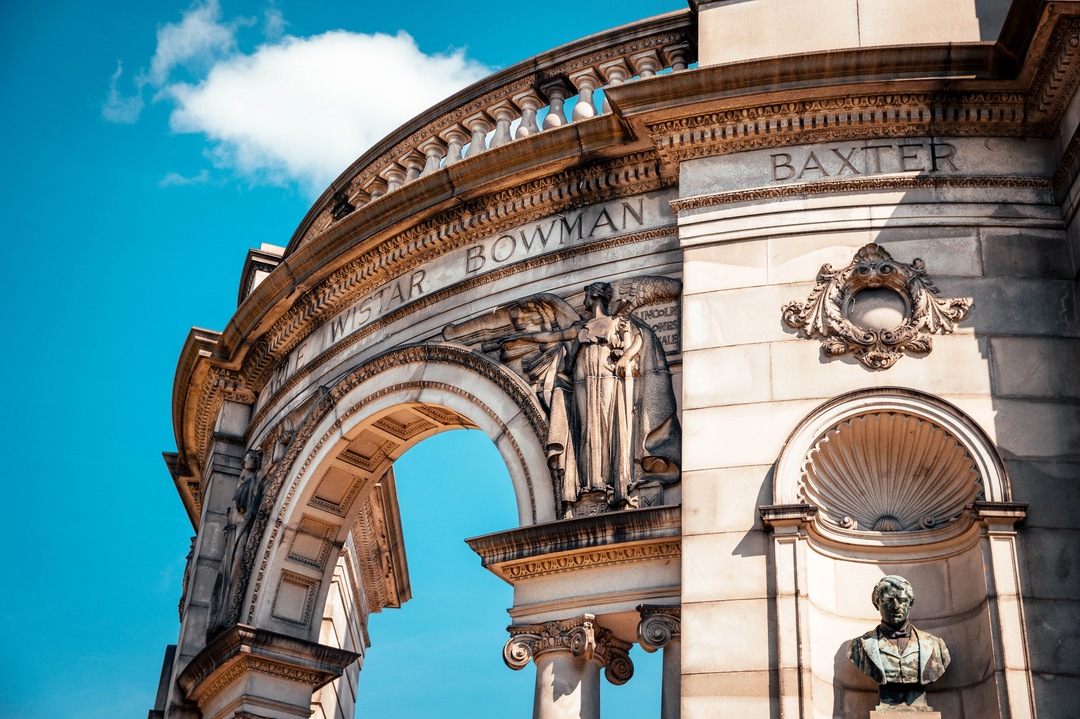 Explore the historic land of Philadelphia which shows the reflection of the birth of America. Pennsylvania's largest city is notable for its rich history which is proudly standing as many of American Revolutionary sites. Enjoy orientation city tour of Philadelphia which includes City Hall, Liberty Bell and Independence Hall, where the Declaration of Independence and Constitution were signed along with the iconic Franklin Square which is Philadelphia's favourite playtime oasis.
America is the land of young dreams and everything seems to happen in America! USA is known to welcome humans from all over the world. The diversity of America is even reflected in the continent's natural significances. Blend of all seasons and the shrine of vibrant wonders, it always has been an explorer's triggering passion. Known for being the land of every race, age and gender, one single trip here, would definitely not be enough. Our specially handpicked top 10 places to visit in the US let your dream come true and takes you away from the reality to the land of perfection and completeness. The USA is an all year round destination with so much to offer every time that travelling here once wouldn't be enough! Raise your spirits for your American Dream Trip!