Reading Time:
4
minutes
Straight out of the diaries of our colonists, this dreamland of Kashmir is a living proof of what inspired writers and poets since generations. Rightly known as the 'Crown of India', the state of Jammu & Kashmir' indeed lives up to its nickname of being the 'Paradise on Earth'. As quoted by the Mughal Emperor Jehangir, "Agar Firdaws ba roy-i zamin ast, hamin ast-u hamin ast-u hamin ast," meaning, "If there is a heaven on earth, it's here, it's here, it's here," Jammu & Kashmir casts a spell on everyone who visits here. When it was responsible for so many dreams, why should travellers hold their wish list back? Veena World brings back the chance of fulfilling the long-held dream of safely travelling to Kashmir for everybody! #KashmirWithVeenaWorld is now set to bring your awaiting dreams to reality.
Closer to the heart of Bollywood stars, many movies gave us the perfect imagery of experiencing this abode of beauty in reality. The everlasting dream of staying on the houseboat, dressing up in Kashmiri outfits and enjoying the Shikhara ride in Dal Lake, is now all possible safely!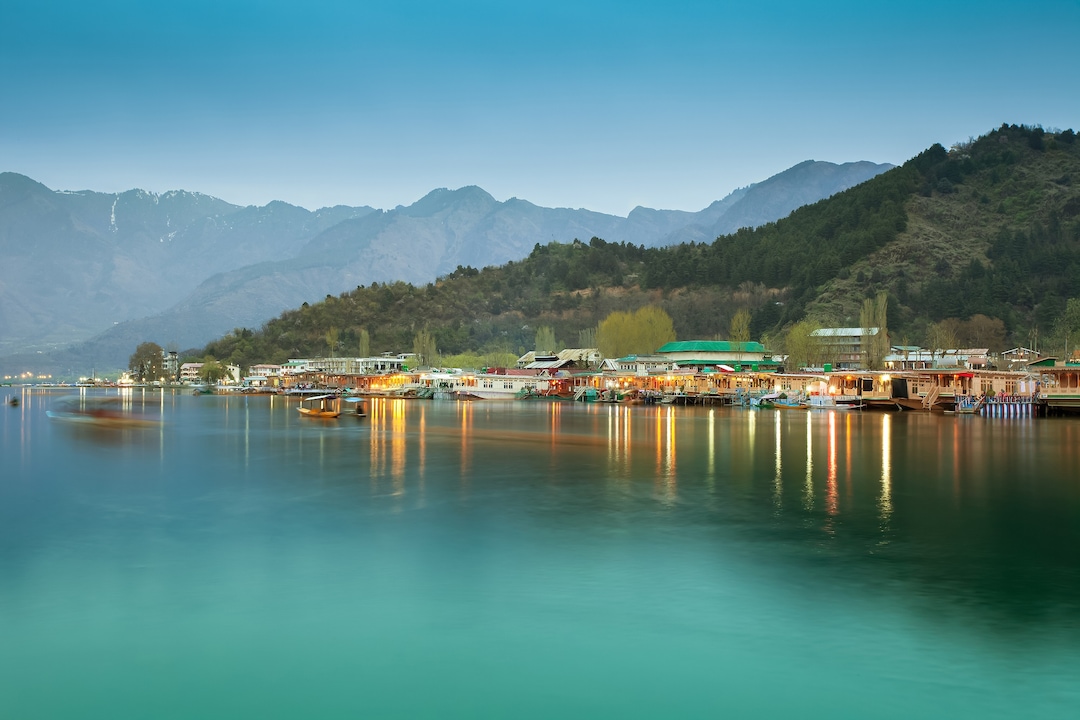 ---
For the ones who've been anxious about this heavenly land, here's something for you…

---
Did You Know
---
Jammu & Kashmir holds the title of being the #WarmestPlaceOnEarth
Oh, not for the climate, but the warmth of the people and the welcoming nature of the land!
---
Pull out the dreams of Kashmir that you shed away in your trunk, lying in the dust, waiting to be true… For those who had lived it long back and want to cherish it again, all of it is possible without worries now because of #KashmirWithVeenaWorld.
Mark Srinagar the summer capital of Indian State Jammu and Kashmir. It is also known as the largest city in the Kashmir region, in bold. Add a speedboat ride along with a shikhara ride in Dal Lake. Get excited for the Queen of Kashmir, Pahalgam, situated on the banks of Lidder River. It is a favourite place for shooting of Bollywood films, to bring your filmy dreams to reality. The romanticism of Kashmir is incomplete without Nishat Bagh, boasting itself as 'The garden of pleasure'. Experience it along with Shalimar Bagh -'Abode of Love. And, for the mains, the Meadows are the must! First being, Sonamarg was known as the 'Meadow of Gold.' And, the other being Gulmarg, a snow capital of Kashmir. It is also known as 'Meadow of Flowers.' Experience adventure in Gulmarg and complete your Kashmir to-do-list like a boss!
Kashmir offers so much to live for and experience that it changes us from within. Mostly because of how unlike the notion of the speculative idea of safety. But with #KashmirWithVeenaWorld this has given hopes to so many enthusiastic travellers to fulfil their filmy ideas. Kashmir welcomes the curious minds with open arms and warmest hearts! So, when are you heading to the Kashmir of your Dreams?