Land of multiple names, gods, religions and landscapes, India is truly a charm – but believe me not a snake charmer like you think, but people charmer instead! Google the idea of India Travel and you will find a pattern of few things that are observed in every image, vibrant colours, cultural representations and popular landmarks! The land of so many brains and minds is truly far beyond the usual stereotypes.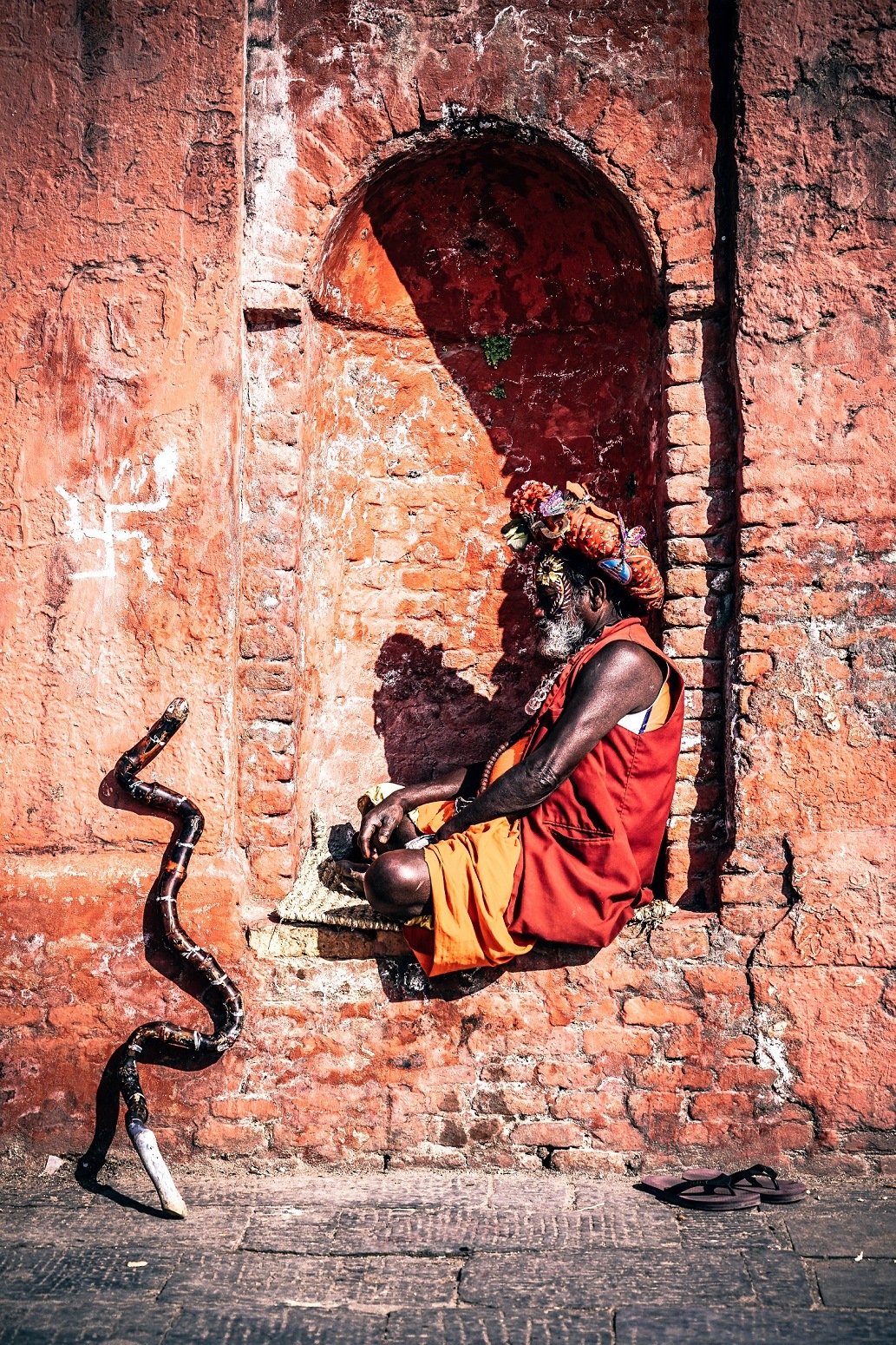 Discover everything unique in every direction of India. Everything changes with every new road you take! That's the diversity show that India puts up for real for every traveller. And I guess, that exactly fascinates every explorer about India.
The most beautiful thing about India is, it is alive. Even its monochrome will fill new colours to your travel story. When most live in the prejudice of seeing poverty, struggle and a chaotic land of snake charmers, India takes it as a challenge to blow their minds with what it has to offer. If you ask me, I will call it the "Land of Irony!" You will see the slums right next to high rising towers, richest families of the world living here with palaces and skyscrapers and the biggest slum area.
The religions blended together where temples, mosques and churches can exist so close together. In the chaotic crowd of the highest populated country, you will find most exclusively intriguing stories being alive. Streets are never normal but full of a melody of lives and stories. So many things are happening everywhere!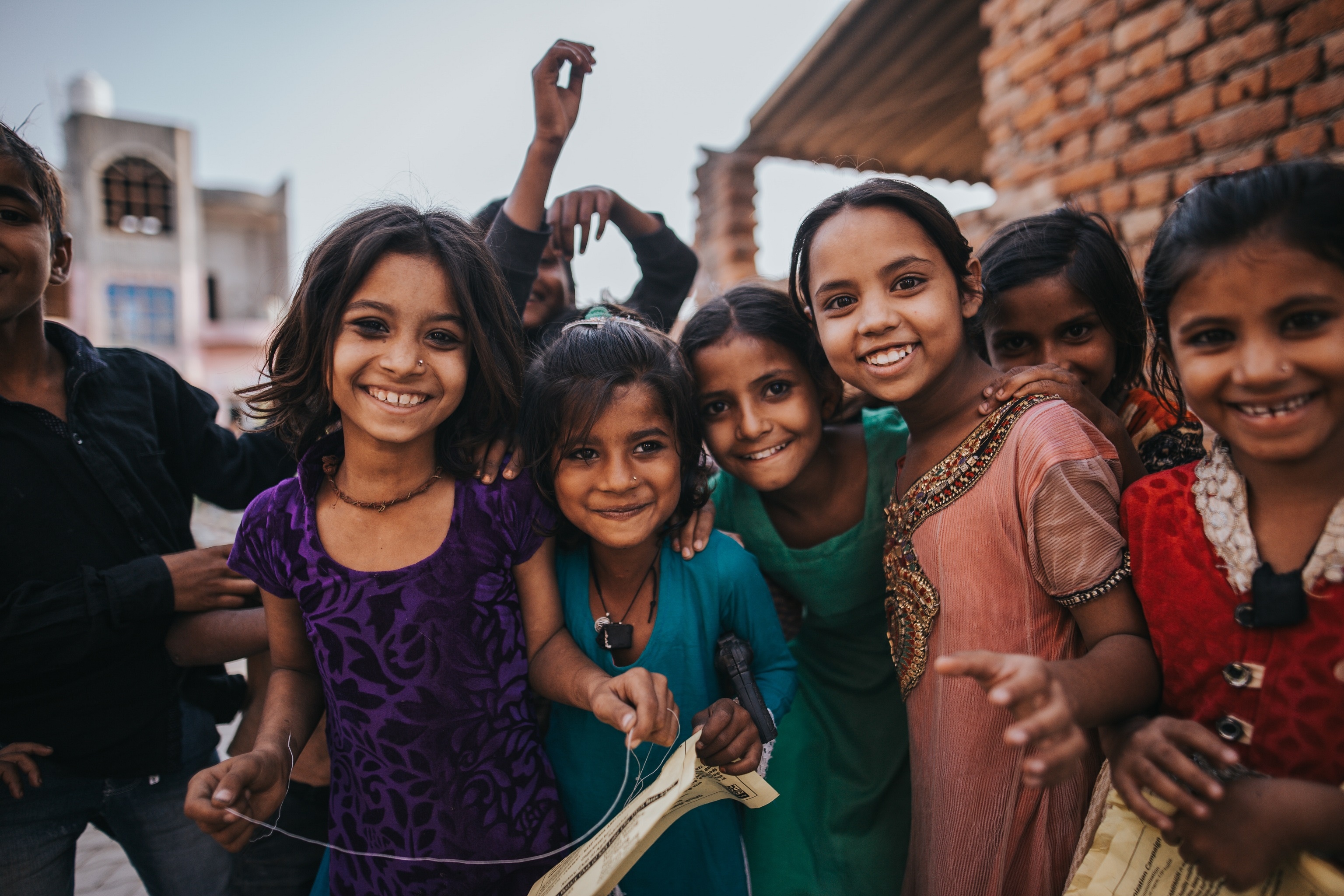 Place your camera anywhere and you'll find a frame full of story expressed in photography. Explore this iconic kingdom of history, people, culture and colourful landscapes. Redefine your Indian exploration to a whole new level. Frame your trips with the themes that build the roots of India. Don't fall prey to the usual stereotypes and discover what makes India so incredible! Here are few ideas that you must try to trace your trails of Indian exploration!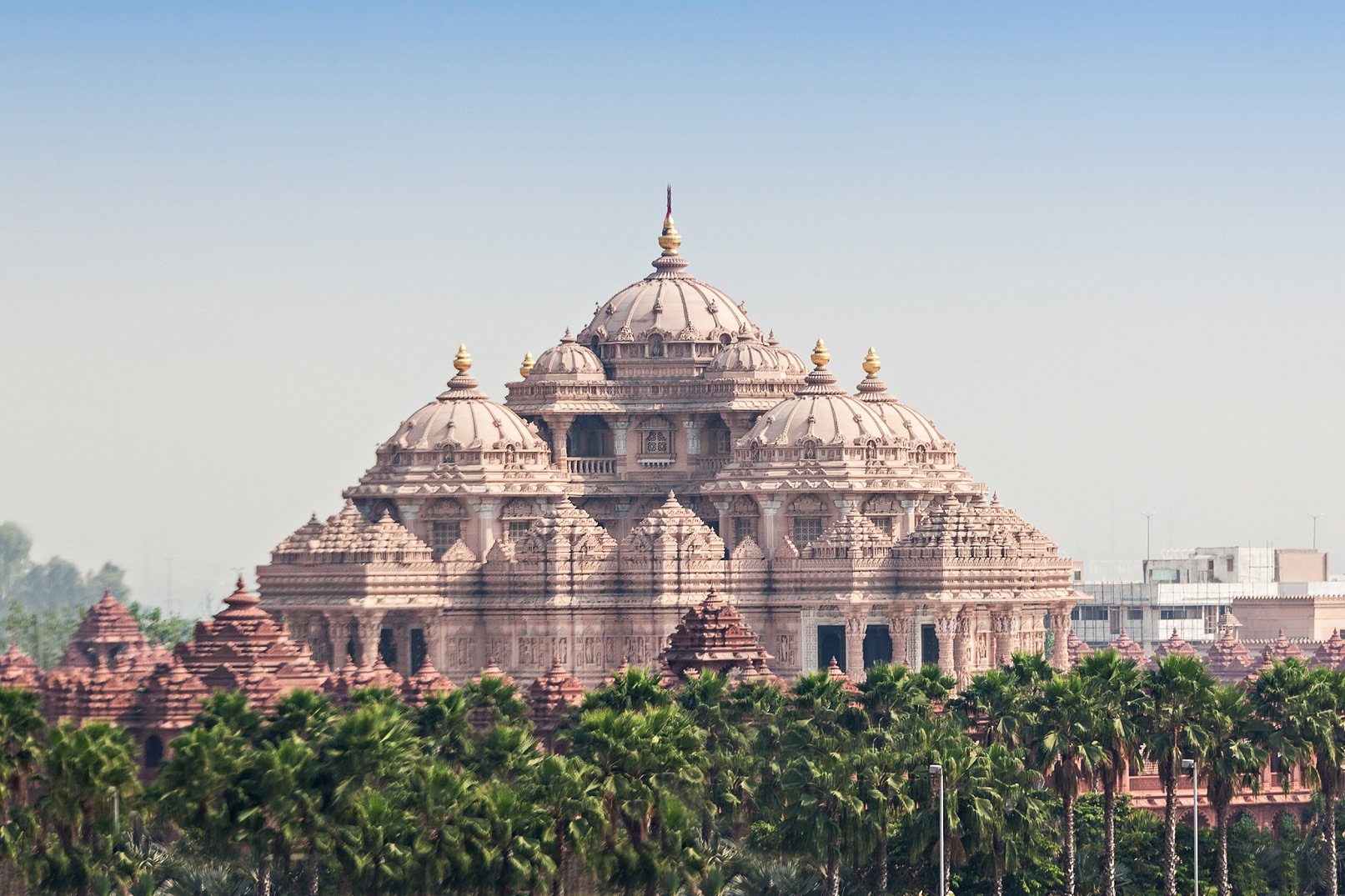 Explore the Land of Gandhi as you explore the true colours of Gujarat. Traverse through the Calico Museum of Textile and Gandhi Ashram. The energy of that movement can still be felt at this Satyagraha Ashram that Gandhi established on the banks of the Sabarmati in 1917. Visit Patan to visit Patola weaving centre. Also visit Sun temple of Modhera, the excellent specimen of Hindu architecture. Late evening you can reach to enjoy the Camp of Dasada. Dasada is located near the edge of Little Rann of Kutch, the only sanctuary for Asiatic wild Ass in India. Take a Jeep safari into Little Rann of Kutch which is also a paradise for birdwatchers, mainly because of a mix of contrasting habitats – desert plains, scrub grasslands and wetlands. It is also home to other endangered wildlife like the wolf, Indian and desert foxes, Indian gazelle, McQueen's bustard. Take a special permit from the Government office to visit restricted areas of Kutch which is famous for its exclusive embroideries and many other varieties of handicraft. A full day excursion to Banni villages with packed lunch to experience the colourful lifestyle of the acculturating tribe of this region, to see the costumes and colourful dresses and the culture of the people. Visit craft villages in Gondal to see the woollen varieties wooden block printing materials with vegetable dyes and natural colours. Also visit Morbi for its beautiful ruined architectures of palaces, bazaar, city gate, etc. Avlakha Palace, herbal medicine factory, a centre for cotton spinning and weaving, private collection of vintage classic cars by the Maharaja of Gondal. Explore Junagarh where the great Ashoka ruled in 150 BC. Maquabaras, Darbar Hall Museum, Upper fort, and Ashoka Rock Edict. Visit Somnath, one of the most sacred Lord Shiva temple. Visit Palitana which is world famous for Jain temples built on top of Shetrunjay hills. There are 900 temples, big and small on two summits. The sculptures that adorn the marble temples present a feast to the eyes. Leave for Jambughoda en route visiting Champaner fort, one of the World heritage sites of monuments. Continue drive to Jambughoda. Take an excursion to the tribal villages around the area to experience the primitive lifestyle along with PITHORA wall paintings in their houses. Visit mobile market called haat in a nearby village and then drive to Ahmedabad en-route visit the Khambhat which is known for Agatebead which is used in stone jewellery. Frame all of these into your journey and you will explore this land of the father of nation with its true essence.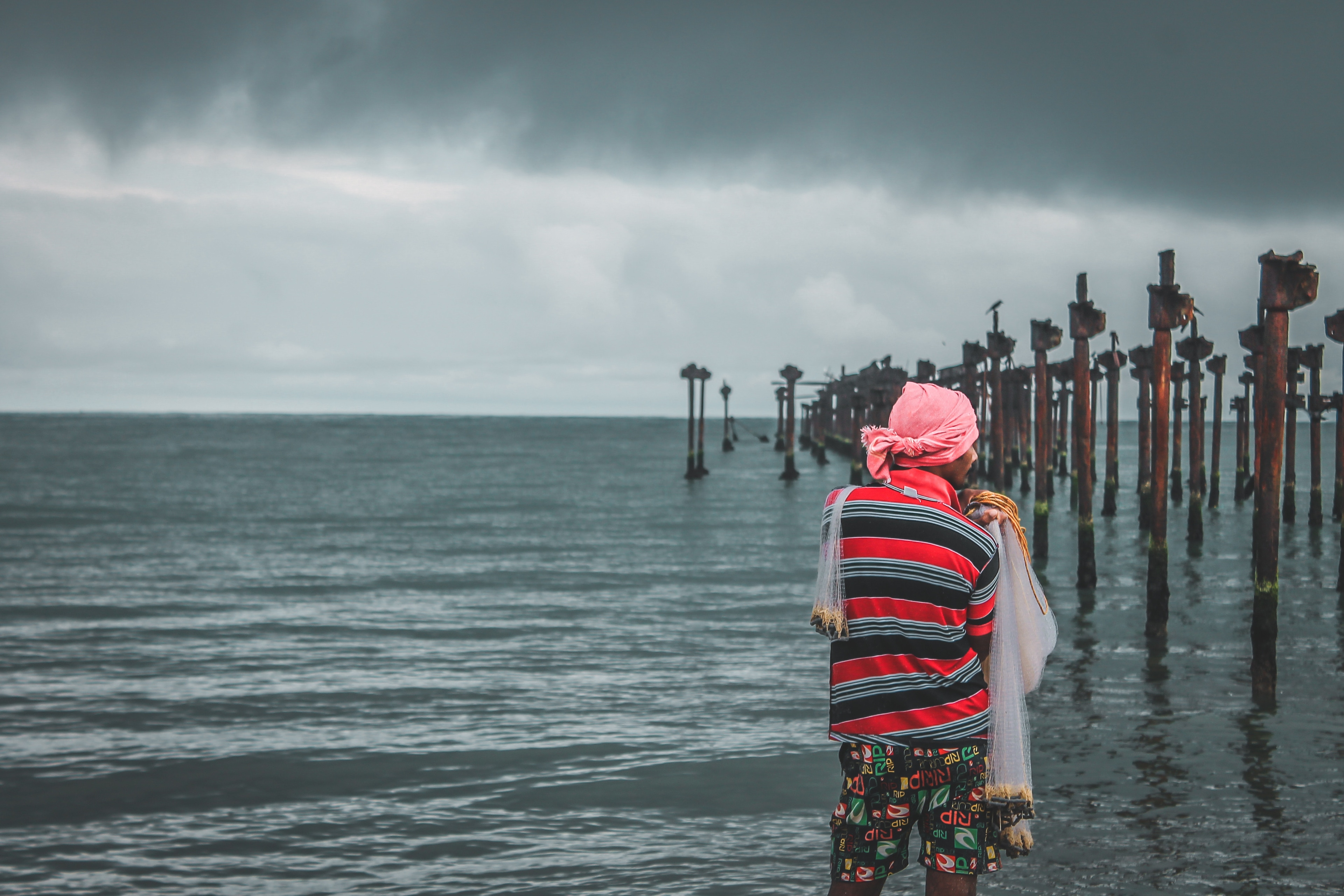 Explore the exotic land of South where the southern charm will leave you enchanted with its backwaters! Take a tour of colonial Cochin, including the Dutch Palace, Jewish Synagogue, cantilevered Chinese fishing nets and original burial site of explorer Vasco da Gama. Visit Kumbalangi. This pretty village boasts an unspoilt virgin landscape and warm inhabitants who rely on nature to survive. Experience authentic Southern India as you witness local activities including coir processing, copra pressing and olamedayal (netting of coconut leaves). In the evening relax at the Kerala Kaleidoscope, a show of authentic, colourful dances that explore the region's rich cultural traditions. Drive to Munnar, a hill station of Kerala known for its tea plantations. Enjoy the fresh hill air with a walk through the plantations to soak up the scenery and visit the fascinating Tea Museum. Later drive to Periyar, south India's most popular wildlife sanctuary set high in the ranges of the Western Ghats. Its man-made lake provides a perennial source of water for local animals. Visit Periyar Wildlife Reserve. In Periyar, you could spot a family of Elephants, Wild Boar or Sambar Deer by the water's edge. Also, enjoy a boat ride. Try spice shopping at Kumily village in the evening. Drive to Alleppy, the backwaters of Kerala and embark on a traditional thatch-roofed houseboat. The houseboat is made from locally sourced natural fabrics such as bamboo poles, coconut fibre and coir carpets. Enjoy a memorable houseboat ride on enchanting backwaters to explore its breathtakingly beautiful surroundings and the countryside of Kerala. The houseboat glides past palm-fringed narrow canals, lush paddy fields and tiny hamlets along the edge of the waterways. Take a drive to Mararikulam popularly also known as Marari. Stroll along the beach or relax under a palm tree with a book. Enjoy yoga on the beach, try an Ayurvedic massage or simply hire a bicycle to explore the quite. Find your Zen here in the southern paradise of India.
The Land of Golden Triangle
The most popular and favourite choice of the travellers, the Golden Triangle is one of the perfect routes of the insight of breath-taking culture and history! Embark on a fascinating tour of the bustling city of Delhi. Drive past the imposing India Gate, the Parliament Buildings and President House. Visit Qutab Minar, built in 1193 A.D. It is a striking medieval tower of victory of Persian architecture style. Next stop is Humayun's Tomb. Drive to Raj Ghat, where Mahatma Gandhi was cremated. Visit Old Delhi that includes a visit to Red Fort. Enjoy a rickshaw ride along the alleys of an ancient bazaar of Chandni Chowk with a stop at Jama Masjid, the largest mosque in Asia. Drive to Agra which was once the capital of Mughal India and centre of great power and glory. Visit the enchanting "Taj Mahal", the monument of love immortalized in marble and the highlight of any journey to India. It was built by Emperor Shah Jahan in the memory of his Queen Mumtaj. Also visit Agra Fort, a massive 16th-century sandstone and Sikandara, where lies the Tomb of the Emperor "Akbar the Great." Visit Fatehpur Sikri. Abandoned due to lack of water supply, it remains an exceptional example of Mughal splendour. Explore Jaipur city which was founded by Maharaja Jai Singh in 1727. It is a magnificent planned city built of rose-pink coloured stones that is why it is also called "Pink City." Visit Amer Fort. Ascend by painted elephant up to fort with its huge gateways and pillared pavilions. The fort was originally built by Raja Mansingh and is one of the finest examples of Rajput Architecture. Enjoy a city tour of Jaipur visiting the ornate Hawa Mahal (Palace of winds) which is five stories high and is decorated with delicate screens carved from stone which allowed royal ladies to view the city and bazaar from there without being seen. Explore City Palace - A delightful blend of Mughal and traditional Rajasthani architecture, the City Palace sprawls over one-seventh of the area in the walled city. It houses the Chandra Mahal, Shri Govind Dev Temple and the City Palace Museum. Also visit Jantar Mantar, magnificent stone observatory built in 1728. This is still equipped with immense brick and mortar instrument including a very accurate 90 feet sundial. Traverse through the colourful bazaars of Jaipur. Jaipur is a city of vibrant colours and markets (bazaars) of Jaipur verify this fact. Jaipur is the perfect place to shop for Handicrafts, antiques, jewellery, gems, pottery, carpets, textiles, metalwork and leatherwear. Drive back to Delhi. Try the street food with the food vendors of Old Delhi for an experience of authentic North Indian cuisine. This mini amalgamation of experiences of India surely gives you a memory of a lifetime.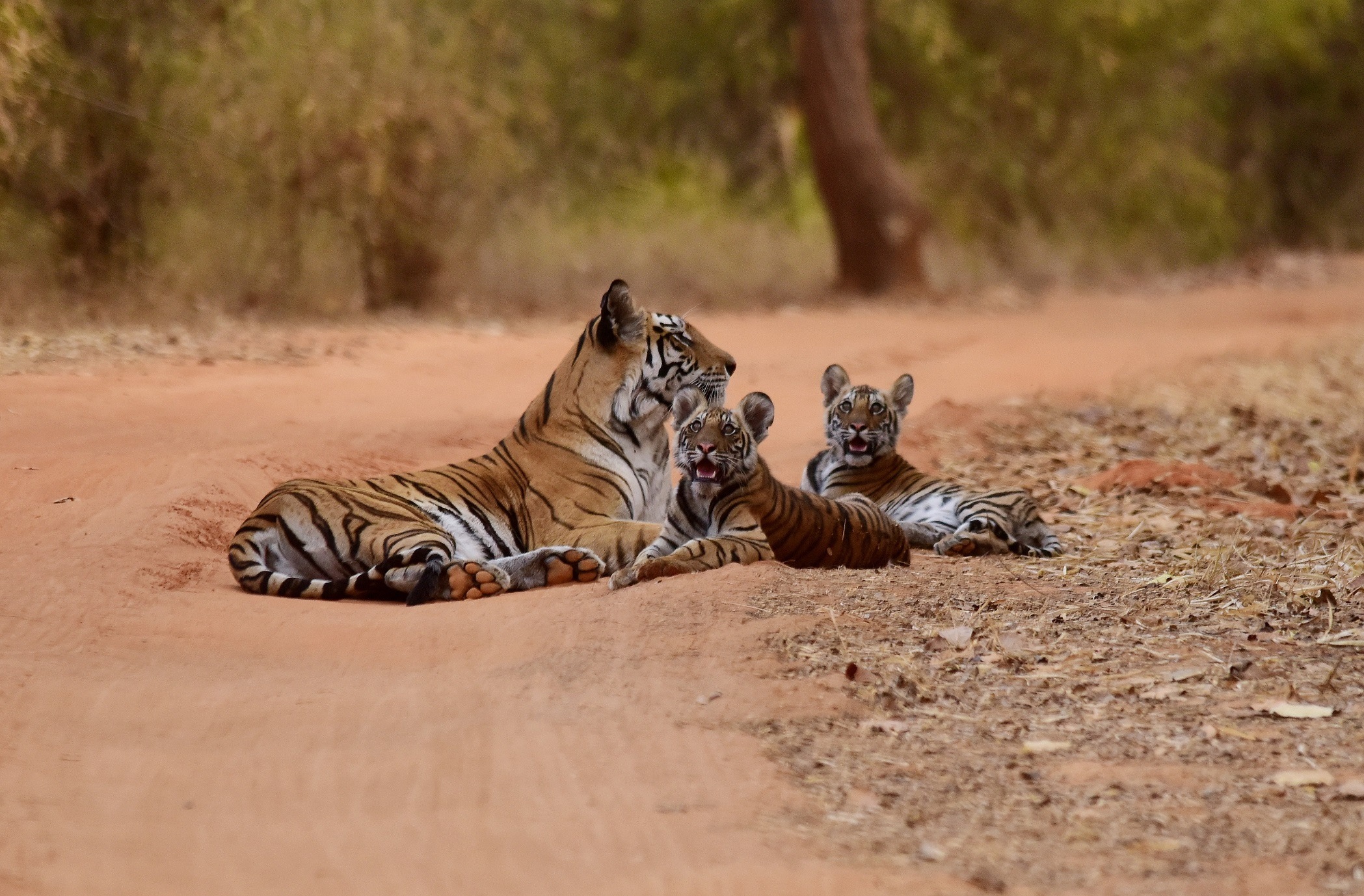 The National Animal of India, tiger, has a complete majestic charm on the travellers and especially wildlife lovers. To experience this, traverse the land of India and witness the unique wildlife of the land of wild. Enjoy a tour of Old and New Delhi including visits to Jama Masjid mosque, Raj Ghat – a memorial to Mahatma Gandhi. Drive to Ranthambore National Park. Once the hunting ground of Maharajas, the park is best known for its population of the endangered Royal Bengal Tiger. Covering an area of 410 sq. km., Ranthambore used to be the private hunting ground of the Royal family of Jaipur. In 1972, it was declared a Sanctuary and brought under Project Tiger Conservation platform. Enjoy an early morning safari and evening safari in an open top shared canter. Dry deciduous forest covers open valleys with lush vegetation around the lakes in this park. This varied flora supports a large number of animals including a variety of deer, the sloth bear, the shy caracal, leopards and of course, the tiger. Explore Jhansi as you visit the historic riverside town of Orchha, with its huge palace-fort. Explore the intriguing city of Khajuraho, renowned for its amazing array of medieval Hindu temples and a UNESCO designated World Heritage Site. Visit the temples which are exemplary for their architecture and bold artistic statement. The temples are also famous for erotic sculptures. Drive to Bandhavgarh which is situated in Shahdol district among the outlying hills of the Vindhya Range. The density of the Tiger population at Bandhavgarh is the highest known in India. Set out for the adventurous trial on the Jeep Safari and spot the tigers in the national park you can witness more than 22 species of mammals and 250 species of birds. Common Langurs and Rhesus Macaque represent the primate group. Carnivores include the Asiatic Jackal, Bengal Fox, Sloth Bear, Ratel, Gray Mongoose, Striped Hyena, Jungle Cat, Leopard and Tiger. The artiodactyls frequently sighted are Wild Pigs, Spotted Deer, Sambar, Chausingha, Nilgai, Chinkara and Gaur. Mammals such as Dhole, the small Indian Civet, Palm Squirrel and Lesser Bandicoot Rat are seen occasionally. Take the second ride in the afternoon. Continue by road to Kanha National Park, the setting for Rudyard Kipling's The Jungle Book and one of India's finest wildlife reserves. Morning and afternoon jeep safari in the forest. You can see the Cattle Egret, Pond Heron, Black Ibis, Common Peafowl, Crested Serpent, Racket-Tailed Drongo, Hawk Eagle, Woodpecker, Pigeon, Dove, Parakeet, Babbler and Mynah, Indian Roller, White-Breasted Kingfisher and Gray Hornbill apart from the Tiger. Explore such unique National Parks and get close to the nature of India along with many interesting monuments that you can add along with your journey.
The Land of Priceless Architectural Marvels – Deccan Jewels
Be mesmerized with the architectural treasures of India as you explore them through your Deccan trail. Drive to which lies on the edge of a small and beautiful lake in Eastern Rajasthan, a city of 500 temples and 52 bathing Ghats. Visit the only Brahma Temple and Pushkar Lake. Pushkar Fair is world famous for camel festival is held around November every year. Drive to Jodhpur - Gateway to the Thar Desert. Visit local bazaar of Jodhpur for bargain hunting. Enjoy a tour of the 'Blue City' of Jodhpur. Witness the imposing Mehrangarh Fort, built in 1457 and which towers 400 feet above the city and is considered the most magnificent fort in Rajasthan. It was the toughest fort to conquer in whole Rajasthan. Visit the elegant and intricately carved memorial Jaswant Thada. Visit Ranakpur. Here are 15th century Jain Temples known for outstanding sculptures. It has 1444 pillars and none of them is alike. Finally arrive at Udaipur, which is also called "The City of Lakes", due to its location on the banks of Lake Pichola. City tour of Udaipur visiting City Palace which has gorgeous rooms with mirrored walls and ivory doors, inlaid marble balconies and the peacock courtyard. Also, visit Jagdish temple and lovely Saheliyon Ki Bari gardens. The afternoon is at leisure and the final evening of the tour is spent on a boat ride on Lake Pichola. Let the unfallen walls narrate you the unforgotten stories of the old.
The Land of Art and Cultural Trail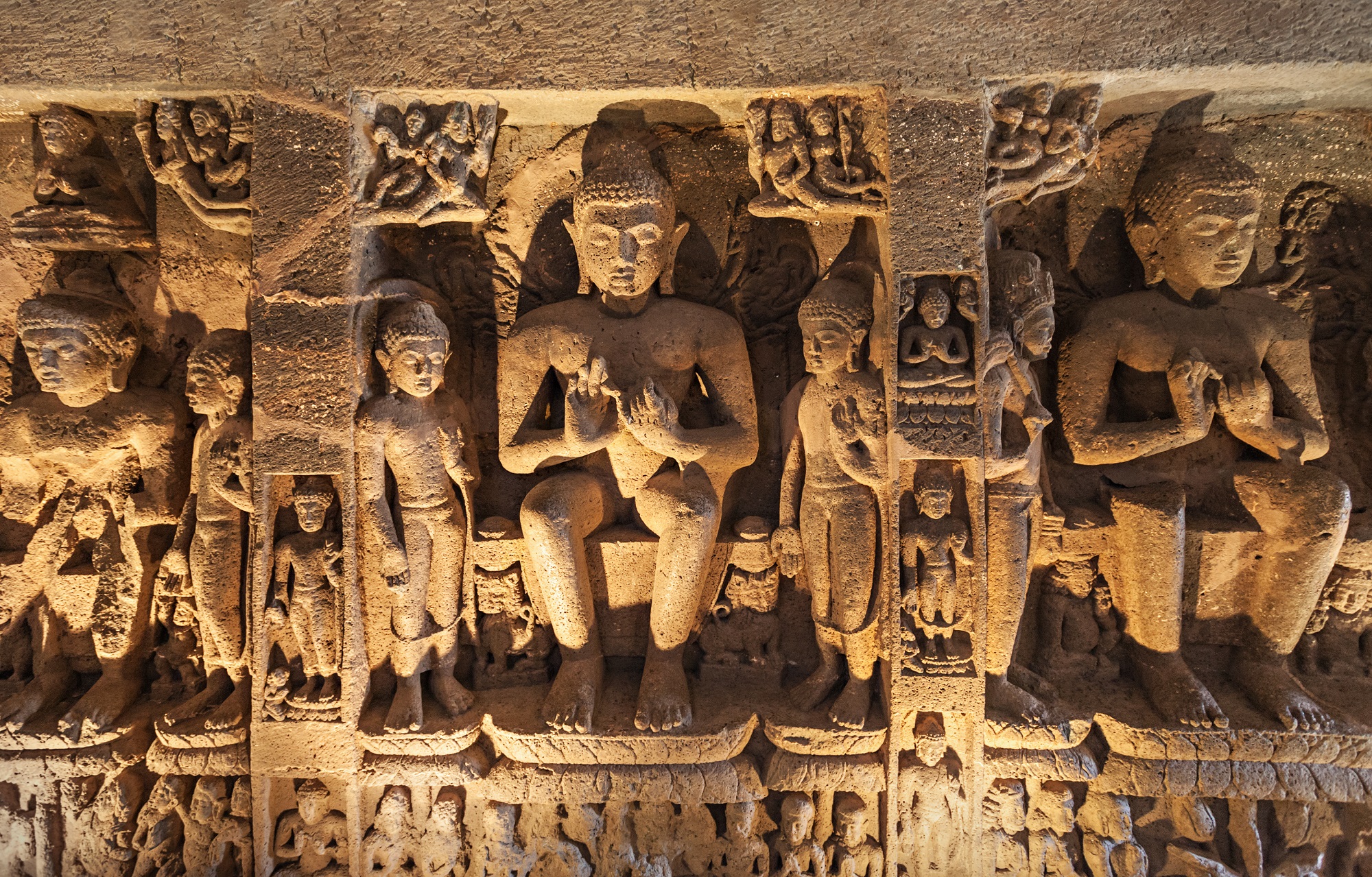 Be charmed with the Royalties of the victorious Kingdoms of India and experience true luxury. Take a leisurely excursion in a shared boat across to Elephanta Island. Reached by a path up 100 steps the impressive caves here were carved out of the solid rock in the 8th century and feature Shiva in different forms. Enjoy an excursion to the Ajanta Caves. Hidden for centuries by the jungle, it is now possible to marvel again at the beautiful rock-cut Buddhist cave monuments painted between 200 BC and 650 AD, these are the finest surviving examples of Indian art. Enjoy an excursion to the commanding fortress at Daulatabad and Aurangzeb`s simple tomb. Explore the magnificent Ellora, which is a world heritage site which represents the epitome of Indian rock-cut architecture. In Hyderabad, visit the biggest One Man Collections - Salarjung Museum, the second biggest Mosque of India - Mecca Mosque and enjoy the Laser Show at Lumbini Park. Enjoy sightseeing of this planned city which includes the majestic Golconda Fort and the royal tombs of the Qutb Shahi Kings. Explore sightseeing of Bidar visiting Bahmani Tombs, Bidar Fort, Chaukhandi of Hazrat Khalil Ullah, Gurudwara Nanak Jhira Sahib and Rangin Mahal. Enjoy the sightseeing of Gulbarga visiting Gulbarga Fort, Sharana Basaveshwara Temple, Khwaja Bande Nawaz Dargah, Sannati, Jama Masjid. Enjoy the sightseeing of Bijapur Visiting Ibrahim Rauza, Monuments, Citadel, Jama Masjid, Temples. Be amazed by the sightseeing of Badami as you visit Badami Fort, Tipu's Fort, Temples, Cave Temples of Badami and Aihole & Pattadakal. The sightseeing of Hospet can be explored by visiting Anegundi - The early capital of Vijayanagara, Anjanadri Hill – The birthplace of Lord Hanuman and also other sites related to Hindu mythology. Don't miss out on the sightseeing of Hampi, Tungabhadra Dam with beautiful Gardens, Musical Fountains, Fish Aquarium, Japanese Type Gardens, etc. All of this along with Goa will balance out the touch of leisure in India!
Travel through the mesmerising nation of India, truly experience everything it has to offer. Travel right and follow your mind, because it is known in the chaotic land of India, most find themselves! India will leave up to its reputation of painting diversity into a masterpiece and will always blow your mind with its offering.
"To other countries, I may go as a tourist, but to India, I come as a pilgrim."

- Martin Luther King
Find all the answers to your curiosity, explore this Land of Irony newly and experience why many people who have travelled to India say, "You'll never be the same after travelling to India."