Reading Time:
8
minutes
Remember the Indian blockbuster, "Dilwale Dulhaniya Le Jaenge"? SRK's iconic dialogue from the film,
"Palat…Palat…Palat" along with the song "Zara Sa Jhoom Loon Main" was shot right here in Interlaken. The name 'Interlaken' itself describes the location, a place between two lakes. It consists of bedazzling lakes that would be an amazing treat for nature lovers. If you are looking for a destination that offers the best tourist spots and picturesque beauty, then this place is surely meant for you. Veena World offers great deals on Interlaken tour packages so get ready to explore this world that feels like a fairytale. Moreover, you can also undertake several adventurous activities here, like climbing, paragliding, skiing, and hiking. And that's not it. There are a wide variety of hotels in Interlaken that you can plan to stay at.
Best Time to Visit Interlaken
Interlaken is suitable for visiting during Mar-May. For those who enjoy cold weather, the weather is quite pleasant. The average day temperature is 14°C while the average night temperature is 4°C. During these months, rain is quite common. Because of the warm weather, June-August is Switzerland's bustling time. During the daytime, the average temperature is measured at 24°C whereas during the night, the temperature drops to 14°C. Furthermore, rainfall happens for almost two weeks every month. As a result, many more activities and carnivals are held during this time for the benefit of both natives and travellers. On average, the temperature ranges from 14°C to 6°C.
7 Best Hotels in Interlaken
One of the most popular vacation spots is Interlaken. Two lovely lakes, surrounded by snowy mountains, earth covered in greenery, and endearing homes. The challenging part is picking a sweet spot for your stay when there are so many hotels in Interlaken to choose from. To lessen your burden, we've put together a list of the 7 best hotels in Interlaken, Switzerland for a warm stay: –
Chalet Swiss Hotel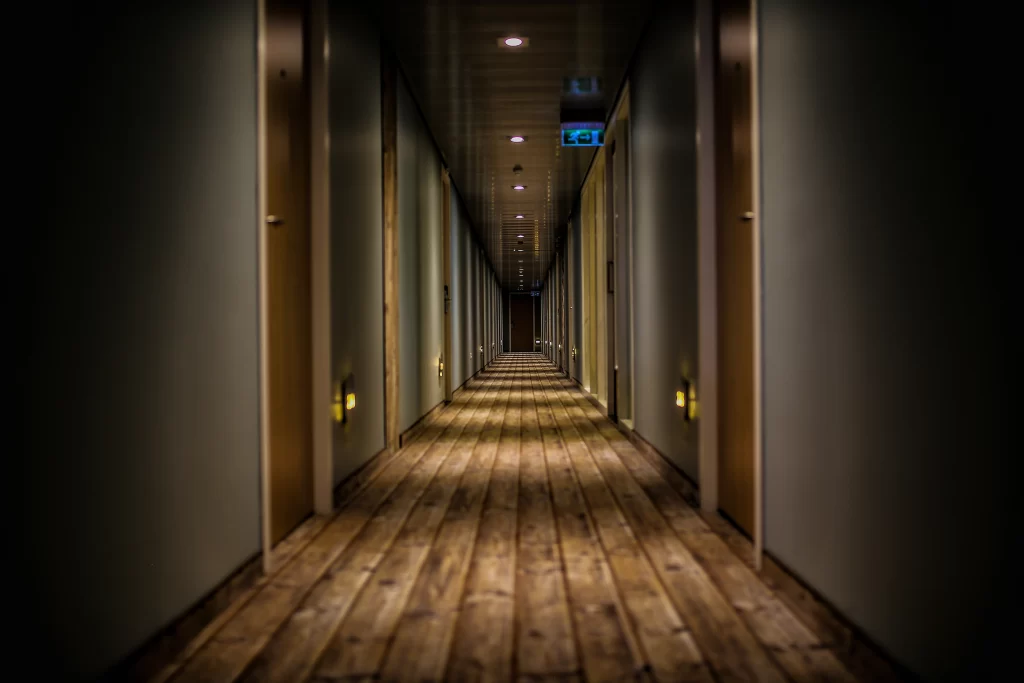 The Chalet Swiss Hotel is one of the best hotels in Interlaken. The hotel is situated close to well-known tourist attractions and mouth-watering eateries because of its convenient location in Interlaken's Unterseen neighbourhood. The hotel provides facilities like TV and Wi-Fi. To make your stay more enjoyable, Hotel Chalet Swiss offers a doorkeeper, free breakfast, a hot tub, luggage storage, and currency exchange. The sauna at this hotel adds to its luxurious feel. With all that it offers, the Chalet Swiss Hotel in Interlaken is surely an option to consider.
Hotel Du Nord
The Hotel Du Nord in Interlaken is located in the center of this Swiss city. It is one of the best 5-star hotels in Interlaken that's close to the famous Höhematte and just a short walk from the Interlaken Ost train station as well as the bustling city's restaurants, bars, shops, and boutiques. All of the hotel's rooms and junior suites which have all recently undergone meticulous renovation, provide stunning mountain views. Each room has free Wi-Fi and a digital guidebook. A large breakfast buffet featuring many native cuisines. There's also free use of the neighbourhood bus and the public indoor and outdoor pools.
Krebs Hotel
More than 140 years ago, the Hotel Krebs in Interlaken opened its doors to guests, beginning a long tradition of hospitality. The establishment is a special destination year-round thanks to its prime location, breathtaking views of the mountains nearby, and welcoming staff! 44 rooms in various categories make up the 4 Star Hotel in Interlaken; these are located on the top three floors of the structure and are easily accessible by elevator and stairs. Each room has modern furnishings, air conditioning, and a no-smoking policy. The hotel, on the whole, offers free Wi-Fi. Every room has a bathroom with a bathtub or shower, a toilet, a sink with a mirror over it, a hairdryer, and a variety of toiletries. The rooms come with a coffee maker, a radio, a refrigerator, a safe, a telephone, and a water heater.
Metropole Swiss Quality Hotel
The Metropole Swiss Quality Hotel is also one of the best places to stay in Interlaken. It presents beautiful views from your window. Furthermore, free Wi-Fi is available in all the rooms with a 24-hour front desk. The hotel has a sauna in it too which gives you a lavish feeling alongside a fitness center to train your muscles. So, if you're thinking about visiting the Swiss city, Hotel Metropole in Interlaken is a great place to stay.
Central Continental Hotel
An international vacation destination known for its glitz and social vibe, Interlaken is a great attraction for tourists. And in sync with that is the Central Continental Hotel in Interlaken which is quite exquisite and classy. It is situated within easy reach of all the nearby mountain tracks and cable railways. The Interlaken-West train and boat landing station are approximately 91 metres away. The hotel is pet-friendly, has parking, gives complimentary breakfast, baggage storage, laundry services, and has family and children-friendly activities to enjoy together.
Beausite Hotel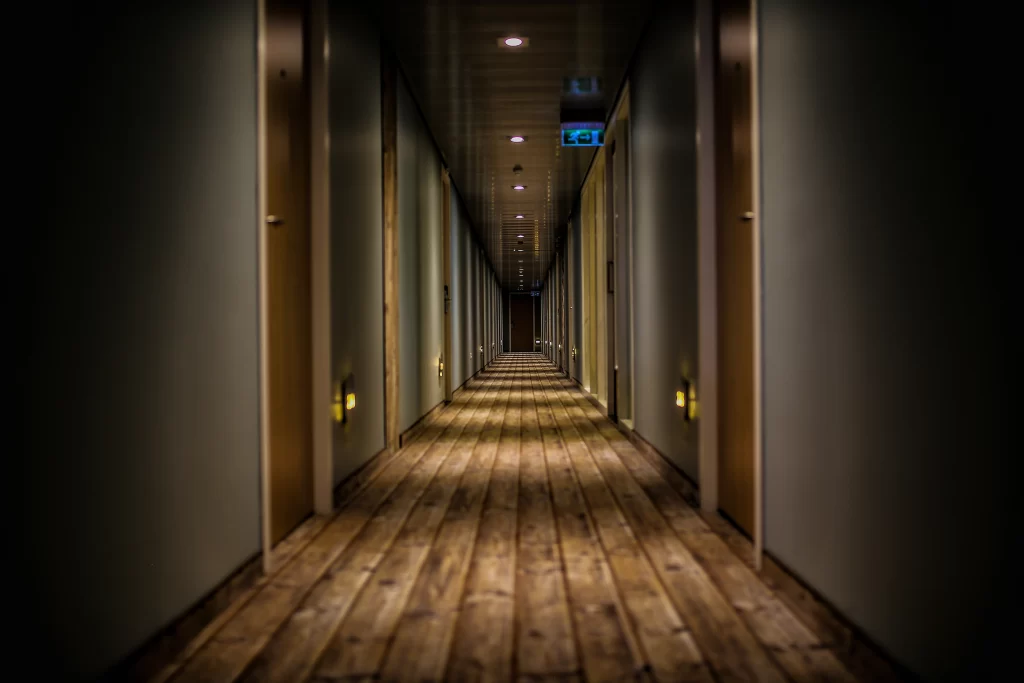 Discover why Hotel Beausite is the hotel of choice for so many visitors in Interlaken. It offers a cosy setting with a wide variety of services designed for travellers, giving them the ideal balance of value, comfort, and convenience. You might want to visit some of the dining options in Unterseen that are nearer to Hotel Beausite in Interlaken, such as Restaurant Baren, Benacus, and Arcobaleno. Apart from that, each room is provided with a flat-screen TV, room service, laundry service, concierge, banquet room, and more.
Hapimag Resort
Nature, adventure, and a spectacular view of legendary mountains – this is the main focus of vacations in Interlaken in the Bernese Oberland. The north face of the Eiger, the Jungfraujoch, Grindelwald, the Aare Gorge, Lake Thun, and Lake Brienz. This region offers something to suit every taste, whether you prefer it outdoorsy or cosy. The restaurant and wellness center of the Hapimag Resort in Interlaken offers serenity. The hotel has 3 types of rooms – mountain view rooms, non-smoking rooms, and family rooms, with every room having free Wi-Fi. There are services like a swimming pool, sauna, table playground for children, electric automobile stations, bar, and lounge on the premises.
As you can see, your stay options in Interlaken are well taken care of. Pick a time, plan your trip and go experience this beautiful destination!