Veena World Treks and Hikes
They say, "There is no Wi-Fi in the mountains, but you will find a better connection". Covering vast landscapes, stunning views, scenic beauty and surprises, the best treks in India are experiences to revel in.
Let's go! The mountains are calling…
It's about time you answer the call of the mountains, and we are with you every step of the way. If you are craving crisp fresh air, love being close to nature and are longing for a challenge, then look no further. We invite you to enjoy the view from the top, cherish a walk along trees, valleys and river streams, camp under the stars and live out of a haversack. Just make sure you are physically fit, fall in the age group of 15 - 55 and years to improve your stamina & immunity. We are eagerly waiting to be a part of your journey. Let's get going and discover the great outdoors through these treks in India.
Veena World offers amazing trekking and hiking tour packages that offer some high-altitude excitement to enjoy the natural splendour of the country, and experience the real thrill of the mountains. You can also book a solo trekking and hiking package with us to experience that extra sense of thrill and excitement of camping alone in the wild. These all-inclusive tours cover the airfare, have Expert Local Trek Leaders to ensure the right guidance, and our Tour Managers are also there at your service. What's more, we also ensure comfy vehicles for road travel, good accommodation options, complete meals, campfire and barbeque evenings, and on-call medical assistance in emergencies.
Just make sure you are physically fit, fall in the age group of 15 - 55 and yearn to improve your stamina and immunity, and we'll be happy to join you in your journey on scaling some of the most exciting and best trekking and hiking places in India. Let's get going, the mountains are calling!
Packages Coming Soon!
Currently, there are no package(s) found matching your holiday request.
Please try exploring our other available options by checking out trending destinations. Our dedicated Travel Experts are on hand to offer you an expert guidance and support throughout the entirety of your trip.
Reach out to us 1800 22 7979 or drop an Email at travel@veenaworld.com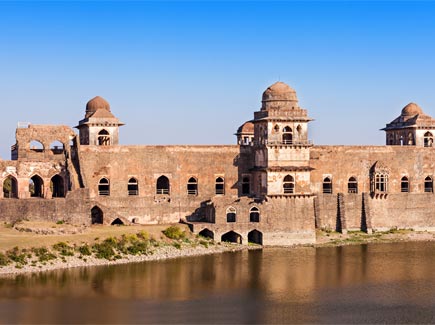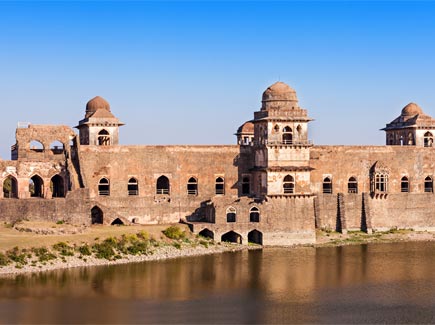 Seniors' Special Indore Ujjain Mandu
SUPER DEAL PRICE
Starts from
per person on twin sharing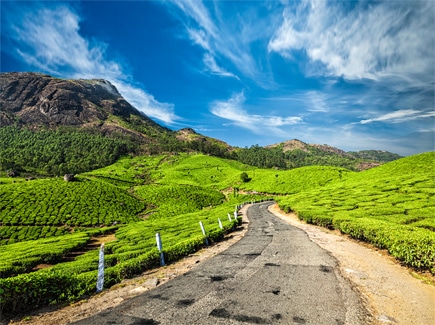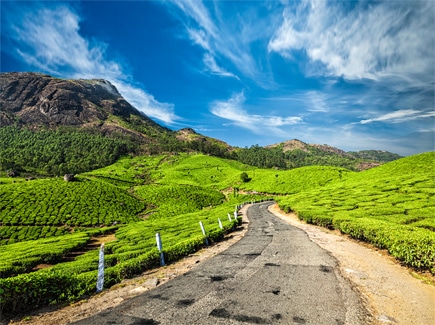 SUPER DEAL PRICE
Starts from
per person on twin sharing
Veena World tour reviews
What are you waiting for? Chalo Bag Bharo Nikal Pado!
Zingchen Stok Ladakh Trek

"Feedback of stok trek LHTZ(I)300721 : Amazing experience ones again with VW Enjoyed a lot it...

Read More

Harsh

Travelled in Jul, 2021

Zingchen Stok Ladakh Trek

": It was really nice trekking experience with veena world and tours. I would like to thank all the g...

Read More

Arya

Travelled in Jul, 2021

Zingchen Stok Ladakh Trek

"Feedback- Zingchen to Stok La : Feedback If you would ask me to rate my vacation with Veena world o...

Read More

Khushboo

Travelled in Jul, 2021

Zingchen Stok Ladakh Trek

"It was memorable trip.. tour manager also fabulous

Nishikant

Travelled in Jul, 2021
Veena World Treks And Hikes Frequently Asked Questions
We help you prepare for your trip and ensure an effortless and enjoyable travel experience.
Hiking is a long walk on trails and is easy. Trekking is a long uphill journey on foot that could last several days and hence is difficult and likely to be tiring. Mountaineering is a sport/activity of climbing mountains that requires special equipment, skills and training.
The idea of a Trek maybe intimidating to many people as it involves risks and challenges. Having said that, anyone who is physically fit and mentally prepared can participate in a trekking expedition. Around 75% of our trekkers are beginners, yet they do it comfortably. Once you book, we provide you guidance about how to prepare for the trek and once it begins, our Tour Manager is with you throughout and there are local experts at every level.
Every mountain range has various trek routes at different gradients and altitudes. Everyone cannot participate in all types of treks as it depends on the fitness level of the person and the difficulty level of the trek. Therefore, you should study the difficulty level / rating of the treks and choose the one that is best suited to your fitness standards. Trek ratings / difficulty levels are based on the pace at which the trek is to be completed, highest altitude on the trek, altitude at which trekking is done each day, number of trekking hours per day, gradient / terrain / climate / temperature on the trek etc. Based on these factors, treks are classified as Easy (Level 1), Moderate (Level 2), Difficult (Level 3). Easy (level 1) – 'Easy' indicates that one is able to walk with their back pack for 2-3 hours with occasional breaks. Hence, it is expected to be suitable for everyone. The terrain on such treks is only slightly uneven and they are at relatively lower elevations. These treks are ideal for beginners. Moderate (Level 2) – 'Moderate' level treks typically involve 4-6 hours of hiking per day while always carrying a backpack and there is an ascent of 1000-2000 feet each day. Previous experience of trekking and good physical condition are required for 'Moderate' level treks. Difficult (Level 3) – 'Difficult' level treks typically involve 6-8 hours of hiking per day while always carrying a backpack and there is an ascent of 2000-3000 feet each day. These are recommended for regular trekkers who have excellent hiking skills and are in great physical shape.
Trekking expeditions are specially designed for physically fit travellers / trekkers in the age group of 15-55 years.
There will be 20 – 25 travellers in one trekking expedition.
The trekking expedition will be guided by both, Veena World Tour Manager and an expert local trek leader.
It is common to have altitude sickness during a trek as we are new to such heights and our bodies may not get adjusted immediately. Nausea, vomiting, headaches, lack of appetite, exhaustion, muscle aches, rapid pulse even at rest and insomnia are some of the symptoms of altitude sickness. We should anticipate these and be calm, maintain a slow and steady pace, drink water at regular intervals, keep away from smoking & consuming alcohol and avoid having heavy food and sleeping pills.
Fitness levels differ from person to person and is therefore difficult to judge if one is fit for a particular trekking expedition. Just as an indicator, we can say that if you can jog or run 5 KM in half hour or walk continuously for 10 KM (with 3-4 short breaks) and if you can hold your breath for 30-40 seconds you can be a trekker. Having said that, you should consult a medical practitioner to check your fitness levels before joining a trekking expedition.
If you have already done mountain treks in the recent past and if your medical practitioner has confirmed that your fitness levels are good enough, you can join the trek. For beginners who wish to join the trek it is necessary that s/he undergoes a check-up from a medical practitioner; some treks may require a medical certificate to be carried with you which shall be mentioned in the itinerary. Also ensure that you have a regular practice of walking, jogging, running and breath control exercises.
We make the best use of natural daylight on trek. Your day starts bright and early with bed tea/coffee followed by time to get ready for the trek. After breakfast we start our daily trek and depending on the itinerary we will come back to the campsite for lunch or have a packed lunch en-route. Depending on the trek, we will enjoy some fun filled activities at the campsite in the evening. After dinner we recommend everyone to hit the bed early and get a good night's rest for the next day.
Get to know more about Treks and Hikes before booking your tour packages
Have you ever felt the longing for a challenge in life? Do you feel like disconnecting from the world, so that you can reconnect with yourself? Taking a walk along the trees, valleys and river streams, breathing in the crisp air and enjoying the view from the top? If yes, then it is time for you to look forward to mountains for an adventure-packed trek or hiking session, which can leave you with everlasting memories of a pleasing escapade.
Exploring Trekking in India
For all the adventure buffs out there, there's nothing quite as exciting as a day well-spent hiking through the beautiful trails, or exploring the wild natural environment through trekking. Trekking and hiking is the go-to activity for most tourists on any hill station, who wish to explore the natural habitats and the scenic beauty of that place, offering – surreal scenery, great exercise and plenty of fresh air. It should be on every traveller's bucket list looking for some excitement to be infused into his/her vacation.
Across India, there are numerous trekking and hiking destinations that offer stunning views of the picturesque meadows, the magnificent mountains and the soothing rivers that exist adjacent to them. From the highest mountain range in the world, the Himalayas, through hills and valleys in the Western Ghats and the tropical rainforests in the northeastern states, India offers a plethora of trekking and hiking destinations. The best treks in India let visitors explore the untouched villages and areas, which are not on the trodden path, and their cultures for an exciting and adventurous mountainous trail.
Top Treks in India for Beginners
Treks in India are also popular since they are within the reach of beginners who are just looking for some fun time during their vacations. These trekking trips in India are offer varying difficulty levels and terrains and are suitable for both seasoned explorers as well as new adventurers, who'll be able to enjoy and appreciate nature in its true sense.
Treks in India come in all shapes and sizes, which is good news for the thrill-seekers in India, as there's something for everyone. For many hikers, location is key, and for others, the route holds more importance. Many people enjoy the challenge of completing difficult trails while others just like to take part and look for the easy ones. Whatever characteristic you are looking for in a trekking trail in India, rest assured Veena World will help you with it.
What does trekking in India include?
Treks and hikes through some of the most desirable locations in India is anything but easy, It includes travelling long distances at a stretch, with a maximum duration of around 6 hours up to a height of 3000 m. Beginners will require a fitness certificate from a medical practitioner confirming that their fitness levels are good enough. You will be exploring in groups of 20-25 trekkers and might experience altitude sickness symptoms, such as nausea, vomiting, headaches, lack of appetite, exhaustion, etc., which is very common during trekking. While on an excursion trekking trip in India, you get to get to of your comfort zone and actually visit the extreme locations that you'd only wish or had seen on the internet. To explore some of the most rarely visited mountains, trails and vast landscapes, all for the view on the other side of the trek.
While hiking along the forests and mountains, you'll meet people who are happy with the smaller things in life, and they will surely change your perspective of looking at things as well. You make new friends, even stronger bonds sometimes, and might even plan the next trek together. Treks will teach you the importance of patience and persistence in life, apart from improving your overall fitness and stress levels. You will learn to control your body and mind in a way to be able to do something which might seem completely undoable at first. And, you'll learn a thing or two about nature. When you experience the beauty of the serene untouched mountains, you will want to protect them, respect them and not leave your trace behind.
Best Practices for Trekking & Hiking Trips in India
Need assistance? Let us guide you through your trekking expedition and help you have an amazing experience in the outdoors that is enjoyable and fulfilling. Here is a step-by-step handbook: -
• Plan
Before you head out, you need to plan a trekking trip in India realistically considering your preferences and needs. Start by deciding how much time you want to spend in the outdoors, a day, few days, a week or even more. The duration of your venture will decide what and how much gear or equipment you will need.
Are you interested in an easy walk in the outdoors over a day or two, or a trek that would involve covering undefined trails, rocks and more with the help of a compass and map. Next, decide on the difficulty level, easy, moderate or demanding. A high difficulty level trek might not suit beginners the best.
• Prepare
Make a list of everything you might need on a trek/hike and then start to collect them. A pair of good quality, high-altitude trekking shoes that are sturdy, have good grip, have ankle support and can handle snow. A backpack with high capacity, usually 50-60 litres, good hip support, shoulder support and one that has quick access pockets. The right clothes, combinations of which can withstand both warmer and chilly temperatures as well as rains. Caps, socks, gloves etc. are also advisable to carry when going on a trekking tour package.
Accessories can include a trekking pole, toilet kit, cutlery kit, personal medical kit, important documents and more.
• Trek
Carry only the absolute essentials so that you do not get tired easily. A heavy backpack will slow you down. Always move with the group and try not to get left behind. Take baby steps climbing uphill to conserve stamina. Keep yourself hydrated and well-fed.
Lastly, while on your trekking and hiking package, do not forget to just leave behind all your worries and get lost in the mesmerising wild nature. Pay focus on everything you do so that you do not leave behind a negative footprint and enjoy socialising with your group mates.
Whatever reason makes you stand up on your feet and look for a trekking and hiking trip in India, whichever destination you choose out of the innumerable spots, and howsoever you wish to experience the wild outdoors, one thing will remain common – you'll come back as a changed individual. After taking a trek in India, you will start appreciating the mountains more than before, start longing for the fresh air, serene surroundings and the absence of city chaos, and who knows, you might even develop a keen interest in covering all major treks in India. Well if you do, we'll be here to help you!
For now, plan a low-cost trekking package in India with Veena World with a customised itinerary and a range of comfortable accommodations and the best deals. Trekking and hiking tour packages price ranges as per your desired vacation. Check out the best hiking destinations and group/solo trekking packages and experience tourism at its finest.