Bhitarkanika Tour Packages
Visit a place where nature talks, animals roam free and a calm surround soothes your soul.
Located in the northeast Kenderappa district in Orissa, Bhitarkanika National Park is home to many species of flora and fauna. Spread across a 672 km area, this national park is the second-largest Mangrove ecosystem in India. This site was officially designated on September 16, 1998, and earned Ramsar status on August 19, 2002. Bhitarkanika Wildlife Sanctuary, Gahirmatha Beach and Marine Sanctuary surround it. The sanctuary is situated near the Bay of Bengal, which serves as a breeding ground for the endangered saltwater crocodiles. These crocodiles are the main attraction of the sanctuary. Veena World offers a variety of Bhitarkanika tour packages for you to choose from based on your needs and preferences.
Our prime concern is to care for our guests by making their tours memorable and safe. Our trip to Bhitarkanika is cost-efficient and allows you to explore the best of the attractions. Visit the Gahirmatha beach which is home to the Olive Ridley sea turtles, enjoy birdwatching and stall around the mangrove trees. If you book a Bhitarkanika holiday package with us, our professional and caring tour managers will make your trip convenient and safe with their assistance on the journey.
Bhitarkanika Travel Packages
| Bhitarkanika Packages | Day/Night | Price |
| --- | --- | --- |
| The Great Indian Peninsula Road Trip | 50 Days | ₹2,50,000 |
1 Bhitarkanika Holiday Packages
Showing 1-1 packages from 1 packages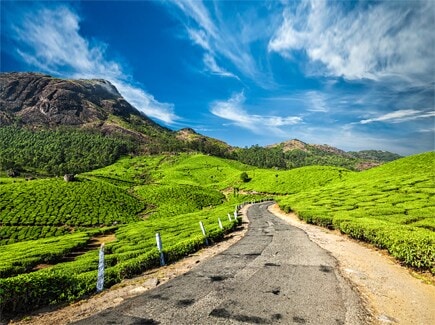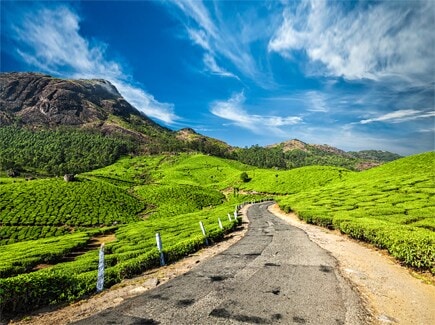 Historical Significance of Bhitarkanika
It is a place of immense historical significance, enriched by its unique ecological and cultural heritage. Spread over an area of 672 square kilometres, this pristine wilderness is renowned for its remarkable biodiversity and historical associations, making it a jewel in India's conservation efforts. Historically, Bhitarkanika has served as a crucial habitat for the endangered saltwater crocodile (Crocodylus porosus). In the 1970s, when the population of these reptiles was dwindling, Bhitarkanika played a pivotal role in their recovery. It was designated a wildlife sanctuary in 1975 and later upgraded to a national park. Today, it boasts one of the world's largest populations of saltwater crocodiles, a testament to successful conservation efforts.
Moreover, Bhitarkanika has a rich cultural heritage intertwined with its natural splendour. It is home to several ancient temples, most notably the shrine of Lord Gupteswar, which draws pilgrims and tourists alike. The park's mangrove ecosystem, crisscrossed by an intricate network of tidal rivers and creeks, also has a historical connection to trade and commerce, as it once facilitated maritime activities and salt production during the medieval era. During British colonial rule, the timber-rich forests of Bhitarkanika were extensively exploited.
However, post-independence, the government recognized the ecological importance of the region and took measures to protect and conserve it. This transition underscores its significance as a symbol of environmental awareness and conservation efforts in India. In recent years, Bhitarkanika National Park has become a popular ecotourism destination, attracting nature enthusiasts and researchers from around the world. Its mangrove forests, tidal mudflats, and diverse avian and aquatic life provide a unique opportunity for eco-tourists to explore and appreciate the marvels of nature.
Activities to do in Bhitarkanika
Bhitarkanika is a mesmerizing destination that offers a unique blend of biodiversity, adventure, and cultural experiences. Here are some activities to do and places to visit on your Bhitarkanika vacation package.
1. Explore the Mangrove Forests
Bhitarkanika is a renowned destination for its vast expanse of mangrove forests, which are considered one of the largest in India. You can explore this enchanting world of mangroves by taking a boat ride through the labyrinthine network of creeks and waterways. During your journey, you'll come across a unique flora, which includes species like Avicennia and Rhizophora. You might even spot saltwater crocodiles, which are a symbol of successful conservation efforts in the park. So, don't miss the opportunity to immerse yourself in the beauty of this natural wonderland!
2. Bird Watching
Bhitarkanika is a true haven for bird enthusiasts, boasting a diverse array of over 300 resident and migratory bird species. Among the birds that can be spotted here, herons, kingfishers, eagles, and various others reign supreme. For the ultimate bird-watching experience, plan your visit during the winter months when the migratory birds are in full flight.
3. Crocodile Conservation and Research Center
Head over to the Crocodile Research and Conservation Center located in the park to gain a deeper understanding of the conservation initiatives targeted towards safeguarding the saltwater crocodile populace. Observe the crocodiles up close and participate in feeding sessions for a more immersive experience.
4. Visit Temples
Bhitarkanika is more than just a paradise for nature lovers; it also holds great cultural significance. Take a tour of the ancient temples located within the park, including the Gupteswar Cave Temple, which is dedicated to Lord Shiva. These temples not only serve as places of worship but also stand as architectural wonders.
5. Boat Safari
Embark on an exhilarating boat safari through the enchanting mangrove forests. It's the ultimate way to explore the intricate waterways and witness the diverse wildlife that inhabits the area, from saltwater crocodiles and monitor lizards to an array of fascinating fish species.
6. Stall through Chillika Lake
Chilika Lake spread over an area of 1100 sq. km, is the largest coastal lagoon in India. It is widely known for its diverse and endangered species, making it a sanctuary for nature enthusiasts. The lake is a true paradise for birdwatchers too, as it serves as a stopover point for numerous migratory birds from around the world. One of the top attractions of the lake is Nalaban Island, which disappears during the monsoon season due to inundation. Chilika Lake is a popular spot for fishing and angling and is considered one of the best tourist destinations for nature lovers.
7. Pay a Visit to Bhubnashwer
With a 3,000-year-old history, the largest city of Odisha, also known as the "Temple City of India", is a major tourist attraction throughout the year, drawing visitors from all parts of the world. The city holds immense religious significance in the eastern parts of India and is a must-visit destination for any trip to Bhitarkanika. With a range of local transportation options available, you'll never have to wait long to get to the city's many attractions. Some of the most popular sights in the city include Dhauligiri, Mukteshwar Temple, Lingaraj Temple, Khandangiri-Udayagiri Caves, and Nandan Kanan Zoo. There are many more interesting places to visit in the city, making it an ideal destination for travellers seeking a unique cultural experience.
Best Time to Visit Bhitarkanika
Winter, between November and February, is the best time to visit the sanctuary. The moderate temperatures during this season make it a popular choice for tourists. As a result, a majority of visitors plan their trip to Bhitarkanika National Park during these months. You will witness a large number of saltwater crocodiles, migratory birds and olive ridley sea turtles in this season.
Bhitarkanika Packages by Veena World
Veena World offers one of the best Bhitarkanika Tour packages that you can easily book online according to your budget and preferences. Having an experience over three decades, Veena World has delivered much happiness among travellers. You can even customize your itinerary. At Veena World, our constant endeavour is to make every trip unforgettable for our guests. If you are in a dilemma, you can speak to our travel experts who can guide you better. With our Bhitarkanika Tour package, you will get the perfect stay including meals, sightseeing and a professional tour manager who takes care of all the travel planning while you enjoy the tour.