Reading Time:
8
minutes
Well-known for its graffitied lanes, amazing coffee, bay-side location, and cultural diversity, Melbourne is a city that has something for everyone. Whether you love beaches, food, history, or art, there are plenty of places to visit in Melbourne that you can explore for the perfect vacation. However, it is not all about having the perfect itinerary that defines a perfect vacation as where you stay is equally important. When planning your trip, you must also ensure you book the best hotels in Melbourne so you can enjoy a worry-free vacation.
The Importance of Choosing the Right Hotels in Melbourne, Australia
Your hotel room should be a place where you unwind after a long day of sightseeing and if you make the right decision, the best hotels in Melbourne can be an experience in themselves, adding to your vacation in a good way. Not booking the right hotels in Melbourne on the other hand can be a source of unnecessary worry, whether it is because the hotel is not in a good district or if getting to and from the hotel involves too much travel, etc.
Aspects to be Considered When Booking Hotels in Melbourne
There are many factors you should keep in mind when it comes to booking the right hotels in Melbourne, Australia. Choosing accommodation is one of the most essential things to do before you go on your vacation.
Prioritise
Before booking a hotel in Melbourne, your budget, what your requirements are, whether you need a spa or gym, etc. are some of the things you should keep in mind.
Location
While looking for hotels near Melbourne airport or want to find accommodation in Melbourne that is located close to the best tourist attractions that you are covering in your itinerary, location is an important factor in booking the right hotels in Melbourne.
Facilities
It is also important to pay attention to the little things, like the size of the rooms, whether they have 24-hour reception, if they allow pets, how far the hotel is from Melbourne Airport, etc.
Reviews
Always check reviews left by previous visitors on hotel booking sites to get an idea of how the hotel staff is, the cleanliness, whether the Wi-Fi works, etc.
A List of the Best Hotels in Melbourne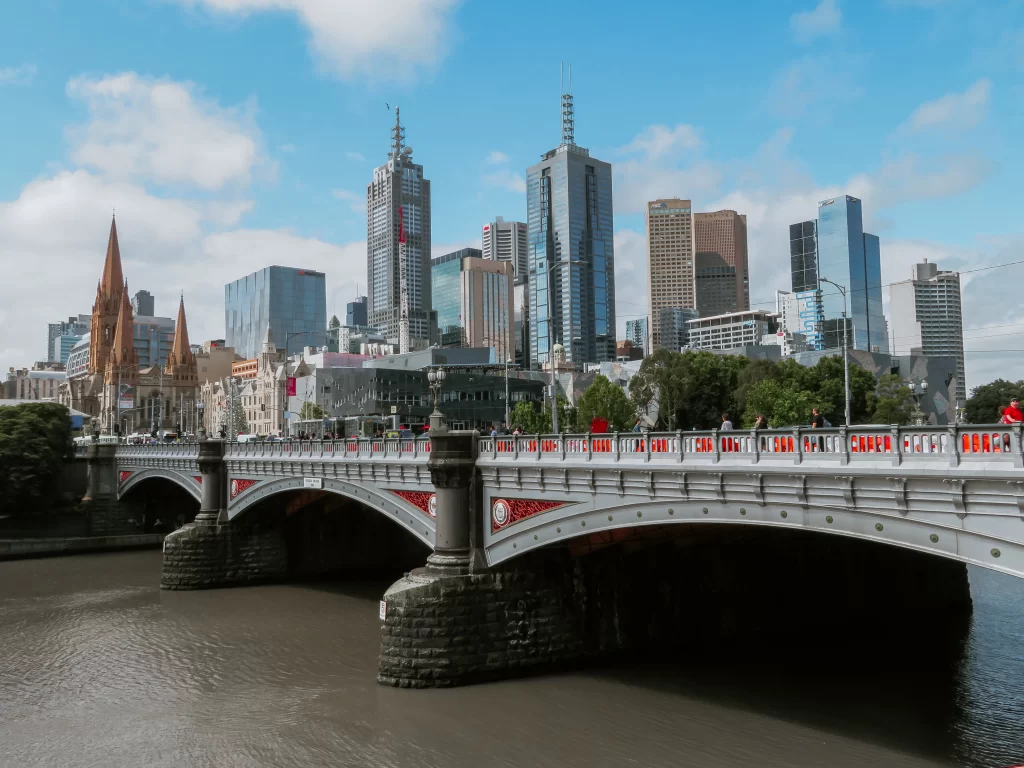 To help you get started here is a list of some great hotels in Melbourne that you can consider booking with your Melbourne tour packages:
1. Grand Hyatt Melbourne
Promising a luxurious stay, Grand Hyatt Melbourne is no less than an icon located in the heart of this dynamic city. the hotel is located on Collins Street, and it is surrounded by some of the best in fine dining and high fashion that Melbourne has to offer. Many of the best tourist attractions in Melbourne are also within walking distance from the hotel. The hotel features 550 spacious rooms and suites, delectable dining options, an events floor with fifteen creative spaces, and delivers exemplary service.
2. The Langham Melbourne
The Langham Melbourne in Southgate Avenue enjoys a central location. Experience timeless luxury and modern conveniences in the refined rooms and suites of this 5-Star property. offering concierge services as well as all the amenities and facilities you require for a comfortable stay. At the hotel, you can dine in style or enjoy a selection of creative drinks at one of the numerous dining options that include Melba Restaurant, Aria Bar & Lounge, Society etc.
3. Novotel Melbourne Central
Established in 1967, Novotel is one of the pioneers of high-quality accommodation, and to date retains innovative guest-focussed services. Novotel Melbourne Central boasts a prime location in downtown Melbourne allowing easy access to the best destinations for shopping, the best of galleries, dining hotspots, theatres, and public hotspots. The hotel showcases a sophisticated design, contemporary features, and a delectable menu, setting a new benchmark in accommodation experiences. This is one of the best hotels located near Melbourne airport.
4. Crowne Plaza Melbourne
For more than 3 decades, Crowne Plaza Melbourne has been an important part of the city's culture. The hotel offers spacious guestrooms and unrivalled views of the city's skyline and the river that rejuvenate and relax the soul. Crowne Plaza Melbourne has an inspiring restaurant and bar outlets, a fitness centre, a rooftop swimming pool, and much more.
5. Pullman Melbourne On the Park
Pullman Melbourne is perfectly located at the hub of Melbourne's business, cultural, dining, and sports precincts. With 419 newly refurbished rooms, 24-hour reception, executive lounge, sauna, swimming pool, and much more to offer, Pullman Melbourne on the Park makes for a great accommodation option in the city.
6. Crown Metropol Melbourne
The Crown Metropol Melbourne is a stylish hotel that brings together contemporary chic architecture and bold designs for a modern experience. Located on Melbourne's Southbank, the resort also features a casino, full-service spa, and much more in terms of amenities and facilities that the guests can enjoy.
7. Sofitel Melbourne on Collins
Rooted in the French joie de vivre, embracing the "anything can happen" lifestyle, Sofitel Melbourne on Collins is a modern hotel that embraces local customs with rotating art exhibitions. Offering a one-of-a-kind luxurious experience, the hotel offers a range of amenities to ensure a comfortable stay. These include temporary art galleries, a bar and restaurant, an electric vehicle charging station, concierge services, a business centre, spa, fitness centre, hypoallergenic rooms, salon, and much more.
8. Stamford Plaza Melbourne
If you are in the mood for an ultra-luxurious vacation, the all-suite luxury accommodations offered by Stamford Plaza Melbourne might be more to your liking. This hotel is located on the 'Paris end' of Little Collins Street and is within walking distance from the international sporting precincts, Chinatown, and the theatre district of Melbourne. The luxurious setting of each suite at the Stamford Plaza has functional zones for work, dining, and unwinding and boasts of unmatched comfort.
9. Travelodge Docklands Melbourne
Located in the heart of Melbourne CBD, this is a budget hotel that is the perfect choice of accommodation for entertainment lovers. Travelodge Docklands is the perfect base for exploring all the exciting tourist attractions of the city, like the Melbourne Cricket Grounds, Crown Casino, Melbourne Aquarium, Exhibition Centre, Rod Laver Arena, Harbour Town Docklands, the Melbourne Star Observation Wheel, and much more.
10. Melbourne Marriott Hotel
Another 5-star in the list, the Melbourne Marriott Hotel, promises exceptional service and facilities for a perfect stay. Conveniently located, the hotel is only a few minutes away from the shopping opportunities of Collins and Bourke Streets and the cultural experiences of Chinatown. The hotel also offers easy access to attractions like the Royal Exhibition Building and the Melbourne Museum.
Wonderful stay experiences await you in Melbourne. Book your holiday package and head out now!