New Zealand Honeymoon Packages
This is a destination where nature exists in its purest and liveliest form.
If you wish to bypass the usual destinations for a romantic getaway, a trip to New Zealand unravels its best-kept secrets, secrets that come together to bewitch travellers. That so many of nature's marvels can be found in one place amazes the visitors. A honeymoon package to New Zealand takes you to coastal glaciers, majestic snow-capped peaks, rain forests, fjords, and sparkling rivers. And add to it a thriving ecology that is celebrated by the numerous national parks and sanctuaries. This country has a deep-rooted Māori culture that has held its might even in the face of modernity. New Zealand is also a hot destination for adventure sports that draw tourists from the world over. If you are planning a honeymoon to New Zealand, you can decide for yourself how you'd like to experience your honeymoon in this phenomenal country. You can go online to check out the various New Zealand honeymoon packages according to your price preference. You can easily browse and customize your much-awaited vacation and conveniently book the one you prefer.
Packages Coming Soon!
Currently, there are no package(s) found matching your holiday request.
Please try exploring our other available options by checking out trending destinations. Our dedicated Travel Experts are on hand to offer you an expert guidance and support throughout the entirety of your trip.
Reach out to us 1800 22 7979 or drop an Email at travel@veenaworld.com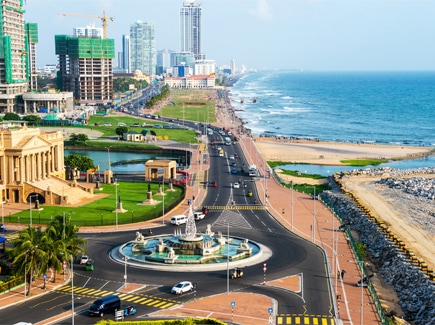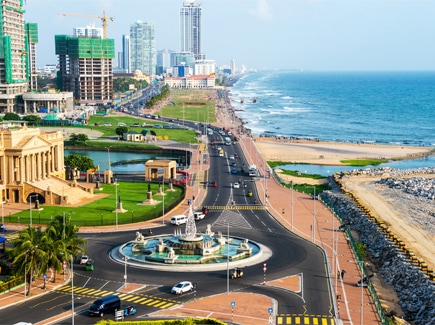 SUPER DEAL PRICE
Starts from
per person on twin sharing
Trending Indian Customized Tours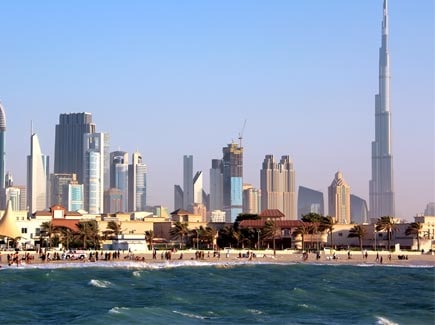 Starts from
per person on twin sharing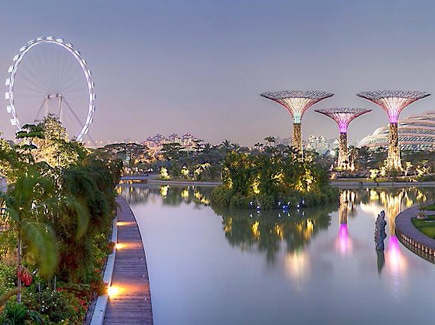 Starts from
per person on twin sharing
About the Destination
Before embarking on your honeymoon with a couples' package to New Zealand, it is important to understand the destination better. New Zealand is located in the Southwestern Pacific Ocean. Given the dramatic topography of the place, there exist many natural formations that make it quite attractive for couples to opt for holiday packages to New Zealand. The New Zealanders are fondly called Kiwis. The Dutch explorer Abel Tasman became the first European to set foot in this country in the 17th century. He named it Staten Land. It was the British Explorer James Cook that changed the name to New Zealand in the 18th century. The Polynesians settled on these previously little-known islands and gave birth to the distinctive Māori culture which is now known the world over and can be experienced on your New Zealand honeymoon package from India.
New Zealand is a member of the Commonwealth of Nations. Among the nearly 600 islands in this nation, the North Island and the South Island are the main islands that are separated by Cook Strait. Together with Australia, it is part of the Australasia region.
New Zealand is also home to a diverse ecology with a huge variety of wildlife species. Since the arrival of humans in the region, many species have become extinct and efforts are on to preserve and protect the remaining ones. The wildlife here is a major attraction for couples on a New Zealand holiday package.
Experience New Zealand on a Honeymoon
For decades, New Zealand tourism played second fiddle to its more famous neighbour, Australia. But this is not the case anymore as the world is gradually waking up to the gorgeousness of this nation. What strikes the most to couples on a New Zealand package is the pristine nature of its wilderness. It is as if the natural beauty is still unspoiled and untouched by the ravages of tourist activity.
Owing to the unique geography and location of the place, there are so many specimens of natural formations that the views leave you awe-struck. At one end, you catch glimpses of snow-capped mountains and at the other, you have dense rain forests. From Rotorua's geothermal geysers to fjords existing in u-shaped valleys, these nature's wonders have propelled New Zealand to be a heaven for adventure sports such as heli-skiing, skydiving, hiking, water rafting, luging, jet boating and mountain biking and if you and your partner are up for it, New Zealand offers one of the highest bungee jumps in the world.
The Māori culture makes its presence felt in the overall culture of the country without being overbearing or overpowering. On your all-inclusive New Zealand honeymoon packages, take some time out to understand the real essence of the Māori civilization. Their customs and rituals demonstrated when you visit to a model Māori village; it greatly elevates the whole New Zealand experience. Browse, select, and book online, and you are all set for a fantastic New Zealand holiday package for couples.
Things to Do in New Zealand during your Honeymoon
Adventure or leisure or both, New Zealand is all that you want it to be. Here are a few recommendations for you to have a superlative experience. We have divided the destinations into the North Island and South Island for convenience.
• Māori Culture:
On your New Zealand honeymoon package, this will perhaps prove to be one unforgettable experience. Witness or engage in the Māori war dance called Haka at a traditional meeting ground called Marae, sing and dance with the natives or indulge in a Maori feast called Hāngī, cooked in earthen ovens. You'll think about these simple people long after you have left the village.
• North Island:
The Bay of Islands is comprised of nearly 150 islands, each more amazing than the next. Sailing and yachting are quite popular here and you can spend some romantic moments exploring the secluded coves as well as looking at Penguins, dolphins, whales, and marlin species that are found here. Veena World offers an opportunity to explore these islands on their all-inclusive honeymoon packages to New Zealand.
Lake Taupo is the nation's largest lake and the views of the surrounding area are scintillating. Near to the lake, lies one of the world's oldest national parks- Tongariro National Park. The vistas of this park take you from alpine meadows to majestic volcanoes and from turquoise lakes to charming trekking trails. Another unique part of North Island is Rotorua which is one of the world's most geothermal regions. There are scores of steaming geysers, boiling mud pools and hot springs that attract a lot of tourists who love to take a dip in these springs for their mineral properties. With Veena World, New Zealand honeymoon packages can be booked online at attractive prices.
Located in the beautiful Hawke's Bay region is a bustling town known for its Art Deco architecture, world cuisine, and a buzzing cosmopolitan vibe. Auckland, New Zealand's largest city, is also located on the North Island. Known as the 'City of sails', it is quite famous for its blond and black sand beaches, a world-class culinary scene and stunning landscapes all around. Trust Veena World to curate some of the best honeymoon packages to New Zealand from India.
• South Island:
A visit to the Fiordland National Park and Milford Sound will get you instantly hooked. It is home to some of the most exquisite natural sceneries in the country. The famous fjords of Milford, Dusky, and Doubtful Sounds, expansive rain forests, splendidly placid lakes, glaciers, mountains, and waterfalls, what's not to love? Sea kayaking in the fjords is a great way to spend some quality time with your partner. Get your adrenaline rush at Queenstown which is the adventure capital of the nation. Get your fix from the many activities here such as paragliding, rock climbing, mountain biking, Bungee jumping, jet boating, and white water rafting. Queenstown is also an electrifying city with all the virtues of a modern city.
Apart from the fact that Westland Tai Poutini National Park is absolutely mesmerizing in itself, it is also known for its famed glaciers. Take a New Zealand honeymoon package to explore this place of beauty. The Franz Josef and Fox glaciers are quite accessible and are the top attractions here. Glaciers are also the main allure in Mount Cook National Park where the country's tallest mountain Aoraki/Mount Cook and longest glacier, the Tasman Glacier stand proudly.
Best Time to Visit New Zealand
Since the country is located in the Southern Hemisphere, the seasons are opposite to the ones experienced in the Northern Hemisphere. The summer season, December to February, is ideal for adventure sports and general sightseeing while the winters, June to August, are ideal for visiting the glaciers and snow-capped peaks.