Bolivia Tour Packages
Protected by the Andes Mountains, Bolivia is a beautiful untouched destination that you'll love exploring.
Bolivia packages and tours are quite popular for taking you to a destination that is considered to be one of the cradles of human civilization. The ruins of the city of Tiwanaku point to a civilization that dates back to 1500 BC. This country has been blessed with every imaginable landscape from the majestic Andes Mountains to the driest desert in the world – the Atacama, all of which can be experienced with the right cost-effectively priced Bolivia tour packages from India available online at Veena World. The Incan Empire of the region gifted to the world their knowledge and advanced skills. The Amazon rainforest, often referred to as the lungs of the planet, has bestowed this country with a rich diversity of wildlife, flora, and fauna. The many national parks, ancient ruins of a great civilization, sublime lakes, ski slopes, spectacular landscapes, and the warm hospitality of this intriguing country make for a great destination that is slowly awakening to its potential, making it a great country for newly-weds as well with amazing Bolivia honeymoon packages being offered online at affordable costs.
If you wish to travel to a destination that is off the beaten path, a Bolivia tour could prove to be full of surprises, especially with the numerous choices in Bolivia travel packages available. Explore this underrated and untouched destination with Veena World's carefully crafted online Bolivia tour packages. If you are looking for the perfect deal, you can browse the many cost-effectively priced online Bolivia holiday packages at Veena World. And when you book Bolivia tour packages from India with Veena World, with meticulously planned itineraries, planning the perfect Bolivia tour would the least of your worries.
Packages Coming Soon!
Currently, there are no package(s) found matching your holiday request.
Please try exploring our other available options by checking out trending destinations. Our dedicated Travel Experts are on hand to offer you an expert guidance and support throughout the entirety of your trip.
Reach out to us 1800 22 7979 or drop an Email at travel@veenaworld.com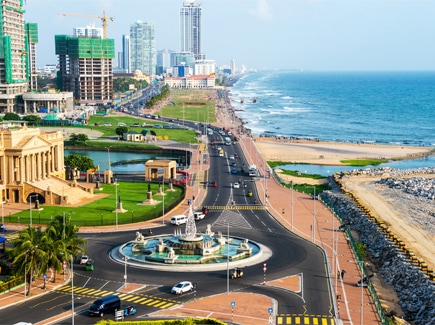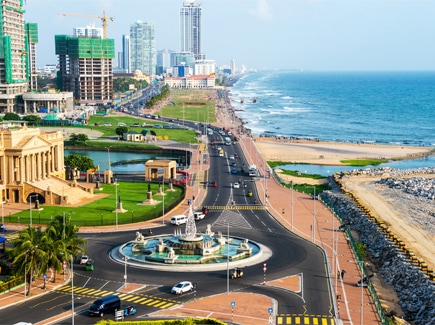 SUPER DEAL PRICE
Starts from
per person on twin sharing
Trending Indian Customized Tours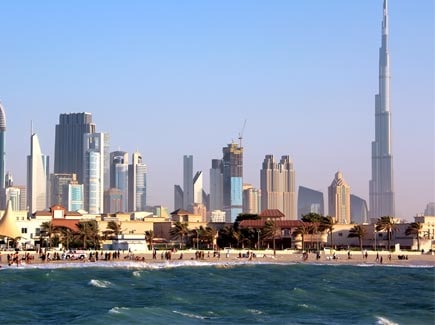 Starts from
per person on twin sharing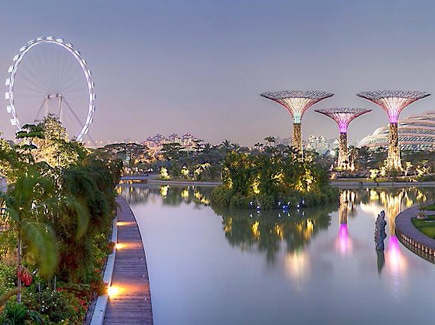 Starts from
per person on twin sharing
Get to know more about Bolivia before booking your tour packages
Bolivia is a landlocked country located in western-central South America and its capital city is Sucre. It is the fifth-largest South American country. Although Sucre is the seat of Bolivian governance and bureaucracy, the financial hub is La Paz. The industrial city of Santa Cruz de la Sierra is the country's largest city. Your Bolivia travel packages may begin from any of these cities, depending on what you choose.
Experience Bolivia
One of the most fascinating things about the history of Bolivia is that people of multiple ethnicities have made it their home. Some of the most prominent ethnic groups are the Amerindians, Mestizos, Europeans, Asians, and Africans. The many ethnic influences are evident in the overall culture of this place and can be explored via Bolivia tour packages available at Veena World. As a result of the Spanish Inquisition, Spanish became the most widely spoken language in Bolivia. Such is the ethnic diversity of this country that there 36 indigenous languages including Guarani, Aymara, and Quechua languages that have been granted official status.
Bolivia is named after Simón Bolívar, a great leader from Venezuela who led at the front in the Spanish American wars of independence.
The earliest inhabitants of this region were the people from the Tiwanaku culture. Tiwanaku continued to make great progress over the coming centuries and rose to become a force to be reckoned with. They were highly skilled in the fields of building, architecture, and construction. They also solidified their position by engaging in trade with neighbouring regions and developing political literacy.


Things changed dramatically after the Spanish conquest in the 16th century when Spanish colonizers took the reins of the country. The Bolivians lived under Spanish rule for almost 300 years. The Spanish masters were finally overthrown, and Bolivians gained independence on August 6, 1825.


Things to Do in Bolivia
There's so much to explore and experience in Bolivia that it would be difficult to squeeze them all in one Bolivia holiday package. Some of the most stunning attractions are located in remote areas – the Salt Flats, the high desert, and the Amazon.
Here are a few places for interesting sightseeing in Bolivia that can be considered while booking your Bolivia tour package:
• Salar de Uyuni:
Salar de Uyuni is the world's largest salt flat, measuring 12,106 sq. km. Salar means salt flat and Salar de Uyuni is a vast expanse of miles and miles of white ground, with the vast blue sky overlooking it. Visitors can travel in vehicles to experience a trip that mimics floating on the clouds. This place is not only a centre for salt extraction but there are also huge lithium deposits underneath the flats. Legend has it that Salar de Uyuni was once a massive lake and when the lake went dry, it left behind the desert-like salt flats. Pink flamingos add a beautiful contrasting colour to the white ground. Salar de Uyuni is at its majestic best after the rains when the entire landscape looks like a mirror. Honeymooners can book a Bolivia honeymoon package and enjoy a lovely time at the destination. In the midst of all this stands the Dakar Monument which is made of salt blocks and is the epicentre of the popular Dakar Motor Rally. A great way to experience Salar de Uyuni is to book a Bolivia vacation package and stay at a salt hotel, just in the middle of nothingness.
• Cordillera Real:
If you are a mountain lover, it doesn't get better than this. The Cordillera Real, a mountain range in the Bolivian Andes, has more than 600 peaks over 5000 m and is just a few hours' drive from La Paz. From the high peaks to the high plateaus, the view is breathtaking. For adrenaline junkies, hiking and mountain climbing could be a great way to explore the place. Honeymooners can also camp at Refugio Casa Blanca with a customised Bolivia honeymoon package and absorb the scenic beauty all around. This relatively uncrowded spot can be explored at one's sweet pace with your loved one/s. If you are lucky, you might just have a chance encounter with a Llama as well.
• Lake Titicaca, Isla del Sol:
Isla del Sol is an island that is home to many ethnic communities, ancient ruins, gorgeous views, and the most famous attraction - Lake Titicaca. Lake Titicaca borders Bolivia and Peru and is the largest lake in South America and the world's highest navigable body of water. A hike up to the Inca Observatory (Horca del Inca) reveals ancient Incan ruins to visitors. The town of Copacabana is at its most splendid at sunset and you should try not to miss that. You can also explore the countryside to get a better idea as to how the locals live. While on this expedition, indulge in some authentic Bolivian dishes, best had at a local joint. Lake Titicaca is included in most Bolivia holiday packages.
• Parque Nacional Madidi:
A part of many Bolivia travel packages, Parque Nacional Madidi or Madidi National Park is situated in the upper Amazon River basin in Bolivia and was established in 1995. This region is considered to be the planet's most biologically diverse region. The Madidi National Park is home to such a huge variety of Amazonian wildlife so much so that it is home to 44% of all mammal species in North and South America and more than 1000 species of bird.
• Tiwanaku Ruins:
Located near the south-eastern shore of Lake Titicaca are the ancient ruins of Tiwanaku. These ruins are the most important remnants of the ancient civilization of Bolivia, preceding the Incan and Spanish empires. Tiahuanaco represents the greatest megalithic architectural achievement of pre-Inca South America. A visit to this site gives you a glimpse of the life and times of the progressive and advanced Tiwanaku culture.
• Sucre:
The capital city of Sucre is in itself an important tourist destination and is included in most Bolivia tour packages from India. Also called Charcas, La Plata, and Chuquisaca, Sucre is also known as the "City of Four Names". This 16th-century city, founded by the Spanish colonisers, is known for its aristocratic and opulent architecture, reminiscent of the way of life in those days. The Freedom House, built in 1621, is considered as the most important building in the country and is where Simón Bolívar wrote the Bolivian constitution. The National Library is the first and the most important historical, bibliographical, and documentation centre of the country and contains documents and manuscripts dating back to the 16th century. The Metropolitan Cathedral, built between 1559 and 1712, houses the 'Museo Catedraliceo' and 'Pinacoteca'. 'Museo Catedraliceo' is the most important religious museum of the country whereas 'Pinacoteca' has paintings by European, Republican, and Colonial masters. The cathedral is believed to contain a gold, silver, and gemstone jewellery treasure.


Best Time to Visit Bolivia
Bolivia's climate changes with altitude, not latitude and based on that the country experiences a lot of different climes. May-October is generally the best time for booking Bolivia vacation packages. The weather is dry and pleasant and ideal for some Bolivia sightseeing.