Mahabaleshwar Tour Packages
An experiential journey to Mahabaleshwar that will transform you into a storyteller.
Mahabaleshwar is a picturesque town nestled in the Western Ghats of Maharashtra in India. It captivates one's imagination with numerous natural splendours, including rivers, cascades, waterfalls, dense forests, and majestic peaks. Besides, the town comprises ancient temples and buildings with British influence in its architecture. This bouquet of attractions supported by several interesting tourist activities makes Mahabaleshwar one of the most sought-after destinations that avid travellers and nature lovers.
Talking of Mahabaleshwar tour packages, Veena World brings you more than just a travelling experience. Its wide range of packages let you explore every important aspect of a destination on your vacation. You can choose from the available options of Mahabaleshwar tour packages online that come with a pre-planned itinerary so that you can conveniently enjoy your vacation. For those planning to book Mahabaleshwar tour packages for their vacation, the options are verified with each more tempting than the other. So, let us begin exploring!
Packages Coming Soon!
Currently, there are no package(s) found matching your holiday request.
Please try exploring our other available options by checking out trending destinations. Our dedicated Travel Experts are on hand to offer you an expert guidance and support throughout the entirety of your trip.
Reach out to us 1800 22 7979 or drop an Email at travel@veenaworld.com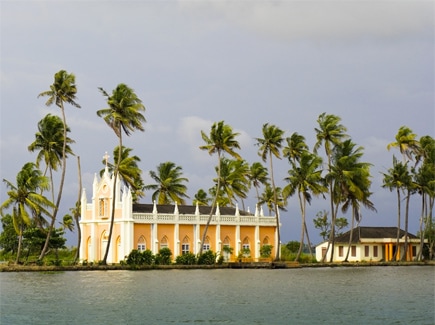 SUPER DEAL PRICE
Starts from
per person on twin sharing
Trending Indian Customized Tours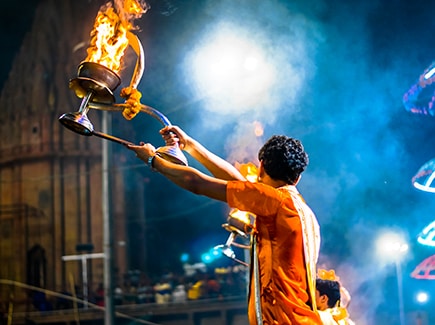 Starts from
per person on twin sharing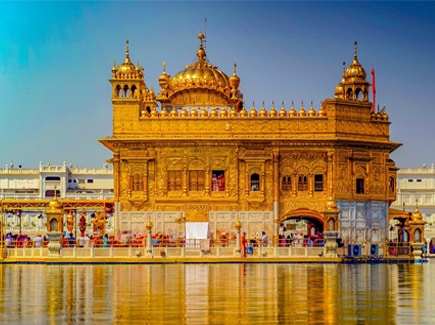 Starts from
per person on twin sharing
Mahabaleshwar Frequently Asked Questions
We help you prepare for your trip and ensure an effortless and enjoyable travel experience.
Strawberries. Whenever you book a holiday package to Mahabaleshwar, make sure you try some of their delicious strawberries. In fact, Mahabaleshwar is even known as the "Land of Strawberries"! Strawberry season starts in October, which is when you can book your Mahabaleshwar package. Other specialities of the town that you wouldn't want to miss include mulberries and carrots and the locally-grown corn, which you can try roasted or boiled.
To truly enjoy the treasure trove of natural beauty that is Mahabaleshwar, you need to ensure you pack right, based on the season for which you have booked your Mahabaleshwar tour package. Here's a basic list of clothes and other essentials that you can pack for your trip:
● Summers: Cotton or linen clothes are recommended. Wearing nylon, polyester, or any other fancy fabric in the summer heat can end up being quite uncomfortable. Cotton shirts and trousers are a great option for your summer travel attire.
● Winters: In cold weather, you need clothes that will keep you warm and cosy. You can pack leather jackets, windcheaters, sweaters, pullovers, warm mufflers, etc. Make sure you pack enough woollen socks, gloves, thermals, warm caps, etc., so you can feel at ease as you explore the best attractions in your Mahabaleshwar tour package itinerary.
● Monsoons: If you're booking a Mahabaleshwar tour package for the monsoon season, you should carry monsoon ready clothes and essentials. Pack a heavy-duty umbrella, raincoat, knee-length pants, dark-coloured pants, and mosquito repellent. This will help you avoid getting wet and will also help hide any splashed mud.
You can book your Mahabaleshwar tour for any season, as Mahabaleshwar is a popular year-round destination. However, what is the best time for you will depend on your preferences and the type of vacation you seek.
● Summers: Summer lasts from March to June in Mahabaleshwar. Unlike a normal Maharashtrian summer, Mahabaleshwar experiences moderate temperatures, which make it the ideal summer getaway for people seeking to escape the heat of the plains. During these months, many families and tourists, book Mahabaleshwar tour packages for their yearly summer holiday as the weather is ideal for sightseeing and outdoor activities. As it may get a bit busy, it is best to make your bookings well in advance.
● Monsoons: The monsoon season begins in July and lasts till September. Heavy rains sweep across the city, making the natural greenery seem even more amazing. Temperatures drop substantially, and the weather becomes chilly, rainy, and foggy. Every year in July, there are about 10 to 12 days when Mahabaleshwar receives nonstop rain. If you enjoy the rain or wish to experience the radiance of nature at its best, the monsoon season would be a great time for your Mahabaleshwar tour.
● Winters: Winters in Mahabaleshwar typically extend from November to mid-March, and the climate during this time is cooler. These are the best months for travel, with temperatures ranging from 10 to 24 degrees Celsius. Travellers who enjoy the cool breeze and wish to witness amazing scenic beauty will find the winters to be perfect for their trip. It is also a good time to partake in adventure activities like trekking and rope climbing.
Booking a 3-to 4-day holiday package for a Mahabaleshwar trip gives you more than enough time to explore the best attractions that the city has to offer. In 3–4 days, you can explore a number of places, like Elephant's Head Point, Chinaman's Fall, Arthur's Seat, Dhobi Waterfall, Wilson Point, Panchgani, and more, with time to spare for some shopping, when you can try the farm-fresh strawberries, raspberries, mulberries, and carrots, which are a speciality of Mahabaleshwar.
No. There is no snowfall in Mahabaleshwar, even during the winters. However, when the atmospheric temperature falls below normal in Mahabaleshwar, during the winters, frozen dew often appears across the town's hilly areas, which transforms the natural abundance of the destination into something rather mystical. At Veena World, you can book a Mahabaleshwar family package, group package, solo trip, and much more to experience the magic of winters at Mahabaleshwar.
Yes. We offer customised holiday packages to Mahabaleshwar at competitive rates, which give you the freedom to plan your trip the way you like. With customised holidays to Mahabaleshwar by Veena World, you have the flexibility to choose the type of accommodation you want to book, the meal options you prefer, tourist attractions you want to visit, the number of days for the trip, preferred mode of transport, daily itineraries, and so on. The final rates of Mahabaleshwar tour packages for a customised holiday will depend on the inclusions you opt for in your package.
A one-day Mahabaleshwar holiday package by Veena World can help you plan the perfect weekend getaway for a quick respite from daily life. The town has several amazing attractions that you can include in your one-day Mahabaleshwar holiday package, including Mapro Garden in Panchgani, Lord Mahabaleshwar Temple, sunset point, Venna Lake, etc. You can check out what's on offer at Veena World for the perfect Mahabaleshwar holiday package that covers all the best attractions that you wish to cover on your one-day trip.
With a Veena World Mahabaleshwar package, travel options are flexible, allowing you to choose a mode of transport that suits your preference, budget, and time. You can book train travel with your Mahabaleshwar package without worries as the town is very well-connected by rail as well as by road and air. The nearest railway station is Wathar, which is located at a distance of 60 kilometres. However, in terms of accessibility and convenience, the railway station at Pune (120km from Mahabaleshwar) may suit you more. You can find a number of trains from Mumbai as well as other major cities of India to get to Pune, from where you can take a bus or hire a personal taxi to reach Mahabaleshwar.
Yes. Mahabaleshwar packages offer sightseeing opportunities, beautiful landscapes, amazing vistas, and much more that make a trip to the town more than worth it. The hill station is popular among nature lovers and adventure enthusiasts and also houses a number of ancient temples, stunning waterfalls, evergreen dense forests, valleys, etc. that you can explore. From tranquil picnic spots to beautiful colonial architecture, historical sites to religious places, Mahabaleshwar has something for everyone. If you wish to spend some time soaking in the natural beauty of this place, you can cover places like Parsi Point, Arthur's Seat, Tapola, Mapro Garden, and Venna Lake on your trip. Mahabaleshwar sightseeing packages are definitely worth it!
Yes. Mahabaleshwar is one of the safest tourist destinations in India. However, it is always advised that tourists take basic travel-related precautions like not carrying valuables while heading out for sightseeing, avoiding deserted or secluded areas during the night, not keeping all their money in one place, etc. for a worry-free trip. Additionally, when you book Mahabaleshwar vacation packages with Veena World, you get the assurance of 24x7 support from your tour manager. In the case of any emergency, you can always reach out to us, and our team will gladly provide you with the information or assistance you require.
Get to know more about Mahabaleshwar before booking your tour packages
Located on the mountainous Sahyadri range of the Western Ghats, Mahabaleshwar is a vast plateau that measures 150 Kms and is bound by valleys on each side. The town is a source of the Krishna River that flows across Maharashtra, Karnataka and Andhra Pradesh.
The history of Mahabaleshwar can be traced with its historical mention that dates back to the year 1215 when the King Singham of Deogiri ruled the town. Later in around 1350, it was taken over and ruled by a Brahmin dynasty until the Marathas took over in the mid 16th century. The family of Chandrarao More took over the Brahmin dynasty and became the ruler of Javli and Mahabaleshwar. However, due to some political circumstances in 1656, the founder of the Maratha empire Chhatrapati Shivaji Maharaj killed Chandrarao More and seized both his territories. During this time, Chhatrapati Shivaji Maharaj also built a fort near Mahabaleshwar named Pratapgad. The fort remains in the hands of his descendants even today and is among the major attractions of the city.
It was in the early 18th century after the demise of the Maratha empire, when the British visited Mahabaleshwar and recommended the place to be a sanatorium for the British forces to governor Sir John Malcolm of the Bombay Presidency. In old records, the town has even been referred to as Malcolm Peth. Further, in the mid-18th century, the town served as the summer capital of the then Bombay Presidency, which further led to its massive development. This included the construction of libraries, schools, theatres, lakes, and sports grounds.
By the end of the 19th century, Mahabaleshwar became a world-renowned hill station that attracted travellers for its magnificent scenic points, springs streams, waterfall, and strawberry farms.
Experience Mahabaleshwar
Known for its captivating beauty, panoramic views, and stunning strawberry farms, Mahabaleshwar is visited by travellers all year round. This quaint hill station boasts zigzag roads, vintage viewpoints, and stunning views of hills and valleys complemented by pleasant weather, street food, and strawberries in abundance.
For those exploring Mahabaleshwar tours, our exclusive range of trip packages for family or couples lets you experience a bit of everything the town has to offer. To name a few, we have Arthur's Seat as a beautiful elevated viewing point, centuries-old Pratapgad Fort perched atop a mountain, the breathtaking Lingmala Waterfall, the man-made Venna Lake dotted with colourful motorboats and more that exudes charm and elegance.
In addition to all these attractions, your trip through the Mahabaleshwar travel package is not complete without strolling through the luscious strawberry farms. Besides letting you fill your pockets with strawberries, these farms also treat your eyes with mesmerizing panoramic views.
Things to do in Mahabaleshwar
Whether you are booking your Mahabaleshwar package tours for a peaceful family holiday, an exciting adventure trip with friends, or a solo trip to quench your wanderlust, this quaint hill station leaves no chance to offer you an awe-inspiring experience. Let us begin exploring!
Ride a shikara in Venna Lake
Venna lake is one of the best tourist attractions of Mahabaleshwar. It is a man-made lake that was constructed by Shri Appasaheb Maharaj, the King of Satara in 1842. The lake is surrounded by beautiful hills and lush greenery on all sides and dotted with colourful shikaras, offering a memorable experience for visitors. Besides boating, visitors can also go horseback riding for added fun and excitement.
Go on Tapola forest trekking
Go on trekking in Tapola forest when looking for some adventure with friends or family through your Mahabaleshwar tour package. Called the mini Kashmir of central India, this forest is known for its pastoral beauty complemented by a range of flora and fauna. Besides trekking, visitors can also enjoy other activities like boating, water scooter riding, kayaking, and swimming in the quiet waters of the Shivsagar lake inside the forest.
Explore the mysterious Pratapgad Fort
Pratapgad Fort is an important historical landmark of Mahabaleshwar. It tells the story of the struggles of the Maratha empire for Swaraj under the aides of Chhatrapati Shivaji Maharaj, who was the founder of the Maratha empire. The fort's structure is a maze of elegant ponds, chambers, and elongated walkways that attract travellers and history buffs from different parts of the country and world.
Take a dip at Lingmala Falls
Formed by the Venna River, Lingmala falls are the prominent tourist attraction to be included in Mahabaleshwar sightseeing packages. Visitors at this breathtaking and absolute awe-inspiring location can either hike up to the fall at an altitude of 1278 m for some adventure and get the feeling of pure ecstasy or take a dip in the cool cascading waters amid the lush green surroundings.
Seek the blessing at Mahabaleshwar Temple
Mahabaleshwar Temple, Gokarna is a 4th century CE temple that was built in unique Hemadanta style architecture. Its sanctum has a sacred Shiva Lingam that is worshipped by the devotees for their peace and happiness. There are stories about Lord Shiva residing here every night in the yesteryears, thereby increasing the importance of the temple among both devotees and travellers.
Gaze at the colourful sunset from Wilson Point
Mahabaleshwar has numerous viewing points for visitors to enjoy breathtaking views of the town from the bird's eye view. However, the highest among them is Wilson Point that provides a splendid view of the sunrise and sunset for visitors to treat their eyes. It is believed that Wilson viewing point is among the few places in India where one can witness the beauty of both sunrise and sunset.
Unveil the secrets of Rajpuri Caves
The Rajpuri caves are a group of four caves surrounded by large kunds. In one of the caves is the Lord Karthikeya Temple and in another is the temple of Goddess Ghajtal. Besides inciting travellers and adventure seekers to wander in the historical and beautiful caves and unveil its age-old secrets, the place attracts tourists because of the belief that it served as a shelter for the Pandavas during their exile.
Admire the sweeping views from Arthur's Seat
Experience the magical views from Arthur's Seat in Mahabaleshwar, elevated at around 1470m above sea level. While Mahabaleshwar has many such viewpoints that offer mesmerizing views of the town, this one is known as the queen of all points for its lofty overlook of dramatic mountains and river landscape.
Best Time to Visit Mahabaleshwar
While tourists visit the city all around the year, an ideal time to book tours and travel packages to Mahabaleshwar is from March to June in summers and December to February in winters. These are the months when the mercury dips down to somewhere between 30-degree Celsius and 20-degree Celsius, respectively, offering pleasant weather for travellers to explore this scenic hill station.
Don't forget to check the inclusive cost and overall trip prices of our Mahabaleshwar holiday packages for family, couple or friends to find the best deals.