Mahabaleshwar Honeymoon Packages
A romantic honeymoon in Mahabaleshwar, India amidst sheer natural beauty and breathtaking landscapes? That's a great choice.
Mahabaleshwar is a city that's famous for its scenic beauty and carries strong significance as an area of Hindu heritage and culture. The romantic and exquisite landscape of this place can beautifully complement the honeymoon vibe. In fact, you'll visit several traveller attractions and spend some quality time with your better half with Mahabaleshwar honeymoon packages.
Located within the Satara district, Mahabaleshwar occupies a wide expanse of the Western Ghats. It is known for its fascinating natural beauty thanks to the immense strawberry farms at the side of many old places of worship and manicured dense forest covers. It may not sound like a typical place for a couple on a honeymoon but what it certainly ensures is complete solitude. Although it is difficult to squeeze in all the gorgeousness of this place in a single trip, Veena World's Mahabaleshwar couple packages include the best it has to offer. Check out our Mahabaleshwar honeymoon packages along with their prices online, select according to your preference with a planned itinerary, and voila - you are all set for an unforgettable honeymoon trip to Mahabaleshwar.
Packages Coming Soon!
Currently, there are no package(s) found matching your holiday request.
Please try exploring our other available options by checking out trending destinations. Our dedicated Travel Experts are on hand to offer you an expert guidance and support throughout the entirety of your trip.
Reach out to us 1800 22 7979 or drop an Email at travel@veenaworld.com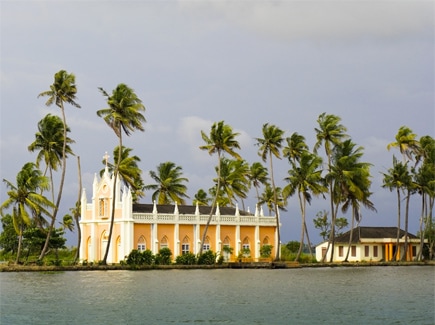 SUPER DEAL PRICE
(05 Oct 2023)

Last 1 Seat

Starts from

per person on twin sharing
Trending Indian Customized Tours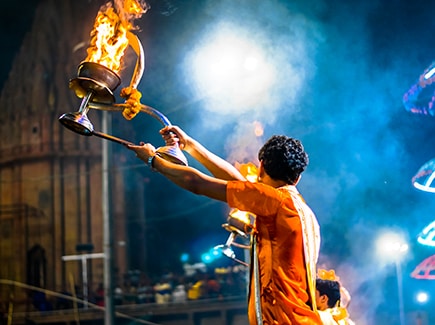 Starts from
per person on twin sharing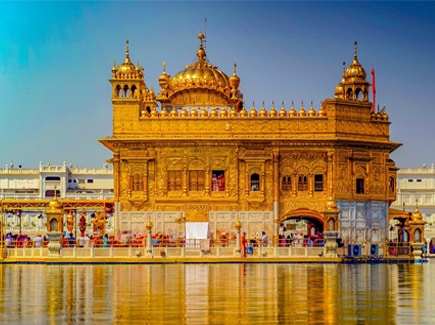 Starts from
per person on twin sharing
Get to know more about Mahabaleshwar before booking your honeymoon packages
The history of Mahabaleshwar dates back to 1215 when King Singhan of Deogiri visited the erstwhile Mahabaleshwar. This is where he engineered a little temple and tank at the supply of the stream avatar. Around 1350, a Brahmin phratry dominated this space. However, within the middle of the 16th century, the Indian family of Chandarao defeated a lot of the Brahmin phratry and became the rulers of Javli and Mahabaleshwar, a phase that also saw the previous Mahabaleshwar temple getting remodelled.
In 1656, the founding father of the Indian Empire, Shivaji, on account of political circumstances, killed Chandrarao, a fellow Indian feudatory of Bijapur. Around that point, Chhatrapati Shivaji Maharaj additionally engineered a fort close to Mahabaleshwar known as Pratapgad. The fort remains within the hands of Shivaji's descendants to the present day.
Experience Mahabaleshwar
During your Mahabaleshwar honeymoon trip, you'll witness locales that can spark romance within you. Moreover, once in Mahabaleshwar, opt for delectable native Maharashtrian preparations. Also try edible vegetables and berries like strawberries, carrots and mulberries that are the most important specialities of Mahabaleshwar. Even the corn full-grown here is exceptionally superb. Visit a plethora of restaurants and savour delicious native preparations or head to the fascinating destinations here with Mahabaleshwar honeymoon tour packages.
Things to do in Mahabaleshwar
There are a lot of activities to do and places to visit during your Mahabaleshwar honeymoon:
Get on the boats across Venna Lake
One of the foremost lovely creations of nature is Venna Lake in Mahabaleshwar. It is encircled by hills, lushly unfold trees and attractive bird species while being dotted with 'shikaras' at the shore for escaping to peaceful moments. There's additionally a bazaar and a variety of food joints that must be visited when here.
Unravel the Pratapgad Fort mysteries
Adventure and history lovers will certainly get wooed by this place. Around 24 kilometres far away from Mahabaleshwar, this fort acts as an extended landmark in a geographical region that holds onto the most vivid secrets from history. It's among the foremost places that witnessed the struggle of the Indian Empire for Swaraj. The well-designed ponds, dark chambers, and elongated walls are all there to be seen when you head out to explore. It might pan out to be one of the best road trips with your better half. Move through the regal corridors and try your hand at trekking!
With tales and beliefs of Mahabali, the Mahabaleshwar temple has long enjoyed a legendary status for its serenity and peaceful surroundings. Allured with many ancient attractions, the Mahabaleshwar temple is a vital inclusion in Mahabaleshwar honeymoon packages. Further, the sacred Swayambhu Shiva symbol is a major attraction at this temple.
The Strawberry Farm and Mapro Garden
Visit the charming strawberry farms and take pleasure in the fragrance and flavours of the vast clusters of strawberries. Besides strawberries, you will additionally get to see mulberries here, along with blueberries and raspberries. You might even want to style them and take them home! The Mapro Garden sets a nice premise for enjoying some quality moments in the company of your better half.
Witness Mesmerizing Viewpoints
You don't go to Mahabaleshwar and miss out on the spectacular viewpoints it has on offer. These places of ethereal beauty are like canvases that unfold right in front of your eyes. If you are out on a Mahabaleshwar couple package, you have all the more reason to be here in the company of your better half.
Start with the Lodwick Point which is accessible via a forest trail; the effort you put in to reach here feels worth it when you get there. Gaze at the wonderful expanse of the valley and have your 'King of The World' moment if you will.
Next comes the Arthur Seat. Rightfully known as the 'Queen of the Points', this viewpoint is a bonafide must-see when in Mahabaleshwar. You have street snack points en route to this place so that untimely hunger doesn't come in the way of basking in some delightful views.
The third viewpoint in the queue is the Kates Point. Holding its own as an attraction, the Kates Point feels like a delightful amalgamation of land, greens and a panoramic view of the river in front.
Round it up with the Wilson Point of Sunrise where the first rays of the morning Sun will gleam bright, giving you a reason to smile and a view that delights.
Best Time to Visit Mahabaleshwar
Mahabaleshwar presents itself as a great destination for a honeymoon. The place features an excellent mix of urban ways and natural goodness which many couples seek on their honeymoon. The best time to go to this destination is from March to May.
With cost-effective couple packages for Mahabaleshwar available online at Veena World which are characterized by well-planned tour itineraries, we've made planning a honeymoon trip to Mahabaleshwar and Pune at an attractive price easy.