Leh Ladakh Honeymoon Packages
Lose yourself in the alluring vistas of the mountains as unspoilt beauty surrounds you on your Leh and Ladakh honeymoon package.
Leh Ladakh is unquestionably a haven for all newlyweds. The site has been bestowed with a calm grandeur that seems untouched and unspoilt. The location, famed for its serenity and natural landscapes, is an ideal place to spend a gala time with your better half. With so many places to visit, like Buddhist temples and the Leh Palace, you and your loved one can assuredly enjoy an amazing time. Leh Ladakh is home to a number of magnificent architectural marvels and during the festive season, Leh and Ladakh also play host to a variety of dance and music events.
What better way for a couple on their honeymoon to deepen their affection and spend intimate moments than under the snowy skies of Leh and Ladakh? With cold weather, revitalising breezes, and amazing landscapes; a Leh Ladakh honeymoon package is the best way for newlyweds to get close to each other amidst the natural surroundings that promise a refreshing break.
Packages Coming Soon!
Currently, there are no package(s) found matching your holiday request.
Please try exploring our other available options by checking out trending destinations. Our dedicated Travel Experts are on hand to offer you an expert guidance and support throughout the entirety of your trip.
Reach out to us 1800 22 7979 or drop an Email at travel@veenaworld.com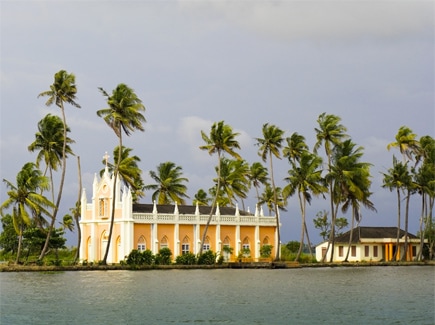 SUPER DEAL PRICE
Starts from
per person on twin sharing
Trending Indian Customized Tours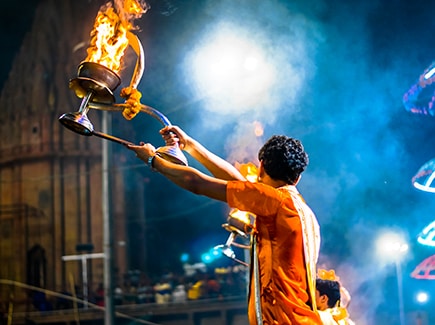 Starts from
per person on twin sharing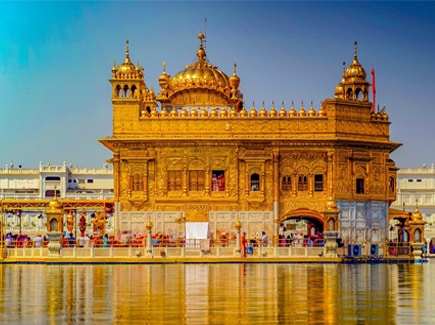 Starts from
per person on twin sharing
Veena World tour reviews
What are you waiting for? Chalo Bag Bharo Nikal Pado!
Honeymoon Special Leh Ladakh

"Amazing, enjoyed every bit of moment. First trip with Veena World and it was wonderful experience fo...

Read More

Akshay

Travelled in May, 2022

Honeymoon Special Leh Ladakh

Shambhavi

Travelled in May, 2022

Honeymoon Special Leh Ladakh

"It was a lifetime excellent experience for us. Tour manager Sahil Patil was very good to interact, f...

Read More

Anagha

Travelled in Aug, 2021

Honeymoon Special Leh Ladakh

"The best experience in my life….

Sayali

Travelled in Aug, 2021
Leh Ladakh Honeymoon Frequently Asked Questions
We help you prepare for your trip and ensure an effortless and enjoyable travel experience.
It is recommended to choose a honeymoon package according to the budget, accommodation, duration of travel and activities. Veena World offers the best Leh Ladakh tour packages for couples that includes airfare, an Expert tour manager all throughout the tour and lots of sightseeing.
Yes, Leh-Ladakh is a perfect destination for honeymooners. The ideal time to visit Ladakh is during the summer season from April to July when the temperature is at its best. At this time, you can witness breathtaking landscapes, a serene atmosphere and adventurous activities. The Veena World Leh Ladakh couple package offers a perfect blend for an unforgettable honeymoon.
The best time to book your Leh Ladakh couple package is during the summer months of May to September. This period offers pleasant weather, clear skies and accessibility to various activities, making it ideal for romantic getaways.
The cost of a Leh-Ladkh tour package for couples can vary depending on various factors such as the duration of the tour, choice of accommodation, inclusions, activities and travel arrangements. You can talk to our travel experts and plan your budget.
You can plan your Leh Ladakh packages for couples based on your budget, how long you are willing to stay, and the popular tourist attractions you want to visit. Book a tour with Veena World for a memorable and hassle-free experience. We provide a customized tour option where you can plan your whole vacation based on your preferences. To make your trip more safe and enjoyable, our popular tour manager will assist you throughout the trip.
Leh-Ladakh is definitely one of the safest places to visit. It also has a very calm and soothing atmosphere. The locals here are very friendly and cooperative in nature. But while being there on your trip it is suggested to take some necessary measures including not wearing ornaments outside while travelling, not carrying anything expensive with you, beware of pickpockets, and don't go to unfamiliar places alone. For a safer and blissful experience, book a Leh-Ladakh customized holiday or tour package with Veena World. We also provide the assistance of a tour manager throughout your journey.
Yes, Leh-Ladakh is definitely worth visiting. There you will find stunning landscapes such as mountains covered in snow, deep valleys, and beautiful lakes. Also, there are many popular tourist attractions that will make your journey worthwhile. If you are an adventurous person, then this place will have many activities such as trekking, mountaineering, and more.
To make your trip to Leh-Ladakh worthwhile and enjoyable, here are some precautions you should consider taking: take mountain sickness into consideration, plan your itinerary, stay cautious of shooting stones, check the weather forecast before visiting, drive safely, and so on.
Leh-Ladakh is a place with amazing landscapes and fun activities. To make your honeymoon worthwhile, here are some of the best places to visit in Leh-Ladakh for a honeymoon: Nubra Valley, Pangong Tao, Magnetic Hill, Khardung La, Shanti Stupa, Tso Moriri, Lamayuru, and more.
Yes, a group tour is a good option to visit Leh-Ladakh. Apart from the scenic views and snow-capped mountains, there are so many fun and adventurous activities that you can enjoy with your family and friends, including trekking, mountaineering, and more. Also, you can enjoy visiting the top sightseeing attractions in the able company of like-minded travellers and our professional tour manager.
About Leh and Ladakh
Honeymoon in Ladakh is extremely popular for newlyweds thanks to all the destinations it has to offer. You can explore lovely tourist spots and spend quality time with your better half on your Leh Ladakh honeymoon packages. Ladakh honeymoon trip packages, take you to visit the fantastic restaurants where you can savour the excellent local food, or you can traverse to the intriguing shopping spots in the area for the best souvenirs. The honeymoon is a time you strengthen your relationship and celebrate the intimacy of life's newest chapter and Leh and Ladakh are among the best destinations for the same.
The beauty and tranquilly of Ladakh cannot be described but can only be experienced with the eyes. Photographs even are not enough to do Ladakh's stunning beauty justice. The fact that it caters to all types of audiences only adds to the uniqueness of the destination. Leh Ladakh is ideal for a honeymoon for a variety of reasons, including fulfilling the desires of motorbike enthusiasts and offering spirituality to those seeking calm.
Ladakh is situated in the Karakoram Range at elevations ranging from 9,000 feet (2,750 metres) in Kargil to 25,170 feet (7,672 metres) at Saser Kangri. Surprisingly, the thin air amplifies the sun's heat even more than at the lower elevations. According to legend, only in Ladakh can a man sitting in the sun with his feet in the shade suffer from both sunstroke and frostbite.
Things to Do in Leh Ladakh Honeymoon Trip
As tourism is coming back to life, you can book a Leh Ladakh honeymoon package and head out to this beautiful place. Keeping that in mind, we have come up with special Leh-Ladakh honeymoon packages available at the best prices to help you explore this mesmerising destination to the fullest as you enjoy the best activities together:
Hemis Festival
Seeing the colourful Chhams performed by the Llamas is one of the greatest things to do on Leh Ladakh tour packages for couples. You haven't sensed the energy and genuine fascination of Ladakh till you've witnessed the dance drama with its vivid costumes and intimidating masks. Attend the Hemis Festival of Ladakh Festival and get mesmerised by the colourful dance.
Biking at Khardung La Pass
Enjoy a biker's journey on the world's highest motorable road and have an unforgettable time with your companion. If you're searching for a thrilling bike excursion to spice up your Ladakh tour packages for couples, Khardung La Pass is a great option. Khardung La Pass in Ladakh is famed for being the world's highest motorable road, located roughly 18,300 feet above sea level.
Relax by the Beautiful Tso Moriri Lake
The scenery is nothing less than a work of art, with blue-white skies, blue-green mountains with white summits, tranquil blue lake water, and lush green fields. Tso Moriri Lake is not as well-known as Pangong Lake, but it is nevertheless a must-see attraction in Leh Ladakh for anybody visiting the region. Make a point of going there as it is, without doubt, one of the best things to include in your Ladakh honeymoon packages.
Local Dishes to Try
Food may reveal a lot about a place's culture and history. Since Ladakh is rich in culture and history, eating the cuisine of Ladakh is analogous to taking a journey down memory lane and experiencing the past and all that this area has to offer. One of the most enjoyable aspects of travelling in Ladakh is sampling the many meals and cuisines prepared by the locals:
Momos
Momos are without a doubt the most popular dish in Ladakh. It is a dough-wrapped dumpling filled with meat or veggies. While momos loaded with minced meat are popular among the locals, vegetable momos are also quite popular. These dumplings are either steamed or fried and served with a spicy dipping sauce. Momos are presented to visitors on significant occasions such as the Losar festival (Ladakhi New Year).
Sea Buckthorn Juice
Except for Ladakh, this drink is not available anywhere else in India. This drink is produced using berries that can only be found in Ladakh. Leh Berries are the name given to this kind of sea buckthorn. It is high in Omega-3 fatty acids and has a delicious flavour. All said and done, make sure you savour this drink during your Ladakh honeymoon sojourn.
Skyu
Skyu is another classic soup based Ladakhi dish. It's a dish made with kneaded barley or wheat dough shaped into thumb-sized flat balls. It's cooked gently in a saucepan with water, meat, and root vegetables, including potatoes, turnips, and carrots. This delectable dish is frequently served in villages, and the recipe has stayed constant for years. This hefty, high-calorie dish, which contains energy in the form of carbs, is popular during the chilly winter months when temperatures in Ladakh fall below freezing, as well as among trekkers.
Why Choose Veena World?
Veena World is known for making travel planning easier with its amazing Ladakh honeymoon package for couples. With us, you will enjoy local as well as international tours in a reasonably priced Leh honeymoon package. At Veena World, we strive to provide you with trips that refresh and relax you. We have all-inclusive tours with airfares at the best price along with our professional, caring and expert tour manager. We also provide Customized Holidays that cater to specific customer preferences. Last but not least, we have 24x7 assistance for the convenience of our customers. So, whether you are looking for adventure, leisure, a family holiday, or more, we have something for everyone.