Digha Tour Packages
A serene coastal city with golden beaches and breathtaking sunsets, Digha provides the perfect escape from bustling city life.
Situated along the Bay of Bengal coastline, Digha is a perfect example of natural beauty. It is described as the 'Brighton of East' in one of the letters written by Warren Hastings to his wife. Digha is a delightful city with a harmonious blend of natural beauty, cultural experiences and a serene coastal atmosphere. Whether you seek relaxation, adventure or a glimpse into the rich heritage of the region, Digha has everything for you. And to experience and explore this heavenly destination, look no further than Veena World. Our Digha trip packages have been finely curated with over three decades of experience. Just visit the website to check out all the listed packages, select the one that matches your budget and preferences, and book your Digha tour conveniently online.
Digha Travel Packages
| Digha Packages | Day/Night | Price |
| --- | --- | --- |
| The Great Indian Peninsula Road Trip | 50 Days | ₹2,50,000 |
1 Digha Holiday Packages
Showing 1-1 packages from 1 packages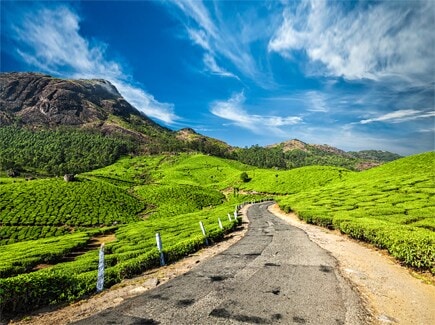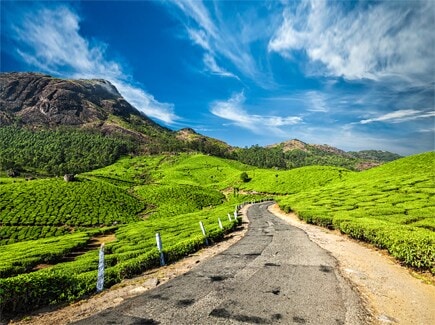 The Great Indian Peninsula Road Trip
SUPER DEAL PRICE
Starts from
per person on twin sharing
About Digha
Nestled along the coastline of the Bay of Bengal, Digha is a captivating city that offers a perfect blend of natural beauty and tranquil charm. Located in the East Midnapore district of West Bengal, Digha is a popular seaside destination that attracts both local and international travellers seeking a peaceful retreat by the sea. Digha boasts pristine sandy beaches that stretch for miles, providing ample space for visitors to bask in the sun, take refreshing dips in the ocean, or simply enjoy long leisurely walks along the shore. The city's pleasant climate makes it an ideal year-round destination with cool sea breezes and mild winters adding to its allure.
Digha was originally known as Beerkul during Warren Hastings' time; the British found it in the late 18th century. Also, in 1923, an English traveller named John Frank Smith was mesmerised by the beauty of Digha and decided to make it his home. His articles about Digha gradually increased awareness of the location. After independence, he persuaded West Bengal's chief minister, Dr Bidhan Chandra Roy, to turn Digha into a beach resort where one can witness both sunrise and sunset.
Experience Digha
Digha offers a range of experiences for visitors to indulge in and create lasting memories. Whether you're looking for relaxation, adventure, or cultural exploration, Digha has something for everyone. The main attraction of Digha is its stunning beaches which are known for their cleanliness and tranquillity; they provide an idyllic setting for a serene getaway. Digha not only offers picturesque beaches but also provides an opportunity to connect with the local community, savour mouthwatering seafood cuisine, and explore popular attractions that add depth to the overall experience. The local people of Digha are warm, friendly, and deeply rooted in their traditions. Interacting with the locals provides an opportunity to learn about their way of life, customs, and folklore, thereby offering a deeper understanding of the region's cultural fabric. When it comes to cuisine, Digha delights food lovers with its delectable seafood dishes. You can indulge in mouthwatering preparations of prawns, fish, crabs, and lobsters cooked in regional styles and spices for a wholesome and satisfying dining experience. Digha is also home to popular tourist attractions like New Digha Beach, Shankarpur Beach and Chandaneshwar Shiv Temple. You must include these in your sightseeing package when on a Digha tour.
Veena World's Digha tour packages are meant for every kind of traveller. Choose from local sightseeing packages or customise your package; our affordably priced packages are designed to give you delightful travel experiences.
Places to Visit in Digha
Digha is not only about beaches; it also has several attractions that showcase the rich cultural and historical heritage of the region. Here are some noteworthy places to plan in your itinerary during your Digha trip:
Digha Beach: The main attraction of Digha, this pristine beach offers golden sands and gentle waves. You can relax on the shore, take a dip in the sea, or can simply enjoy a leisurely walk along the coastline. The beach's tranquil ambience makes it an ideal spot to unwind and soak up the natural beauty.
Marine Aquarium and Research Centre: Dive into the fascinating world of marine life at the Marine Aquarium and Research Centre. Explore the diverse underwater ecosystem of the Bay of Bengal through captivating exhibits of colourful fish, coral reefs, and other marine species. It's a must-visit for nature enthusiasts and people who are curious about marine life.
Talsari Beach: Located a short distance from Digha, Talsari Beach is a hidden gem. It is a paradise for nature lovers with its serene and unspoiled beauty. The merging point of the sea and river, coupled with the lush casuarina groves, creates a picturesque setting. You can take a boat ride, enjoy a picnic, or can revel in the tranquillity of this pristine beach.
Mandarmani Beach: Mandarmani, another nearby beach attraction, provides a tranquil getaway from the hustle and bustle of city life. The beach's extensive sand stretch is ideal for long walks and sunbathing. Enjoy exhilarating water activities like jet skiing and banana boat rides, or dine at seaside shacks on great seafood.
Chandaneswar Shiv Temple: Situated near Digha, this ancient temple dedicated to Lord Shiva attracts devotees from far and wide. Adorned with intricate carvings and sculptures, the temple exudes a peaceful aura. Tourists here pay their respects, enjoy religious rituals, and immerse themselves in the spiritual vibes of this revered pilgrimage site.
Digha Science Center: The Digha Science Center showcases a range of interactive exhibits and experiments making it a treat for science enthusiasts. Here you can witness the world of physics, biology, and astronomy through hands-on activities. It's an engaging and educational experience for visitors of all ages.
Shankarpur Beach: Just a short drive from Digha, Shankarpur Beach offers tranquillity and natural beauty. This pristine beach is perfect for those seeking solitude. Enjoy breathtaking sunrise and sunset views, take long walks, or simply relax amidst the calm surroundings.
Amarabati Park: Situated in the heart of Digha, Amarabati Park is a well-maintained green space offering a refreshing respite. Take a leisurely stroll, enjoy boat rides on the lake, or indulge in local snacks at the food stalls. The park also features a children's play area, making it a great spot for families with kids.
Digha Mohana Watchtower: Located at the confluence of the Hooghly and Rupnarayan rivers, the Digha Mohana Watchtower offers panoramic views of the surrounding landscape. From here, the view of the sunset is amazing. You can also observe some migratory birds, feel the cool breeze, and see the scenic beauty.
Tajpur Beach: Another picturesque beach near Digha, Tajpur offers a tranquil and secluded ambience. Its pristine shoreline, lined with red crabs and surrounded by casuarina trees, creates a mesmerizing atmosphere. You can enjoy adventurous beach activities, explore nearby fishing villages, or can relax in unwind amidst nature's beauty.
Book The Best Digha Tour Packages with Veena World
Veena World offers the best Digha Tour packages that you can book online easily according to your budget and preferences. With these tour packages, you will get the perfect stay including meals and sightseeing, and the company of a professional tour manager if you are going for a group tour option.
At Veena World, we have an experience of over three decades when it comes to delivering happiness to our guests. With over 47000 tours completed across 2500+ tour destinations, Veena World makes all trips memorable and unforgettable. If you need travel advice and assistance, speak to our travel experts to get the guidance you seek.