Vietnam Honeymoon Packages
Blessed with breathtaking natural beauty, colourful culture, and exotic ambience, Vietnam makes a perfect romantic destination for honeymooners.
Vietnam is one of the most beautiful tourist destinations in Southeast Asia. This gorgeous country has all kinds of natural beauty and landscape, making it a dream destination for travellers. With towering mountains, terraced fields of rice, lush forests, lakes, and rivers, Vietnam attracts people with its natural beauty all around and a unique sense of adventure. The country is home to some of the most striking national parks and natural caves. Opting for a Vietnam honeymoon package promises an experience that is filled with incredible sights and wildlife adventure.
From fascinating cultures to tropical coastline, scrumptious food, and friendly people, Vietnam has everything to make your honeymoon the best time of your life. It is a perfect choice for couples who are looking for a picturesque and serene place, less affected by modernization. Veena World offers the best Vietnam tour packages for couples, allowing them to enjoy their togetherness with an amazing experience of this gorgeous country. Travelling to Vietnam would be a refreshing journey, taking you deep and close to nature and tranquility. The country has a wide range of tourist spots and exotic locations for all kinds of travellers, be it adventurers, honeymooners, or explorers. There are many reasonably priced deals for Vietnam honeymoon packages, allowing you to get familiar with the best places to be included in your itinerary.
Packages Coming Soon!
Currently, there are no package(s) found matching your holiday request.
Please try exploring our other available options by checking out trending destinations. Our dedicated Travel Experts are on hand to offer you an expert guidance and support throughout the entirety of your trip.
Reach out to us 1800 22 7979 or drop an Email at travel@veenaworld.com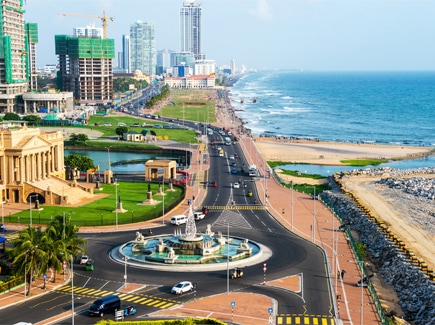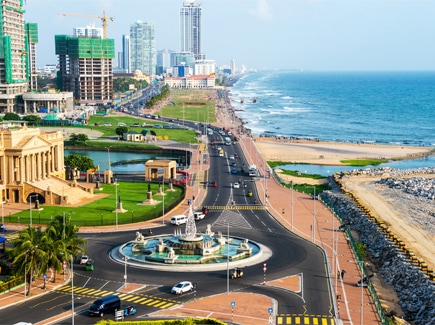 SUPER DEAL PRICE
Starts from
per person on twin sharing
Trending Indian Customized Tours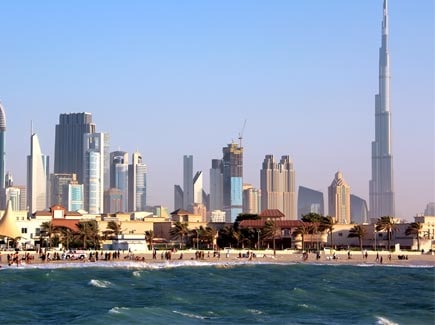 Starts from
per person on twin sharing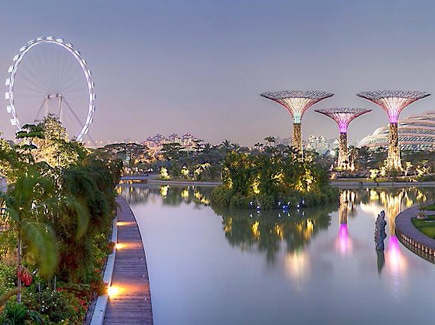 Starts from
per person on twin sharing
Get to know more about Vietnam before booking your honeymoon packages
Vietnam is a stunning, busy, quaint yet captivating destination for travellers. Here, you will enjoy the most amazing holiday experience, combined with love and romance. Whether it is southern or northern Vietnam, the country is filled with destinations covered with picturesque and romantic beauty for your honeymoon. Vietnam honeymoon packages from India will let you explore all the interesting aspects of this country. Filled with many educational sites, Vietnam also attracts visitors with lively streets and vibrant nightlife of bustling cities.
Veena World provides the amalgamation of the country's unique experiences into carefully crafted Vietnam honeymoon tour packages. If you are looking for a perfect getaway with the love of your life to begin a new journey, then our Vietnam honeymoon package from Mumbai awaits to surprise you.
Experience Vietnam
Vietnam is known for having the oldest culture in South East Asia that date back to 2000 BC. The history of this country is a major attraction for tourists. The country is influenced by Indian, Khmer, and Chinese as well as French colonialism. Here, the culture is still alive, giving you the best arrays of experiences together. While Vietnamese restaurants offer delicious dishes from all over the world, authentic Vietnamese food is something not to be missed at all. In this picture-perfect honeymoon destination, you will surely feel awestruck with unparalleled sights. Here, people are friendly, easy-going, and approachable. They greet people in a warm and friendly manner and are always ready to help. Veena World with its exciting Vietnam honeymoon packages has a focus on presenting and building unparalleled trips for couples.
Things to Do in Vietnam during your Honeymoon
Your honeymoon in Vietnam is certainly going to be an experience for a lifetime. If you are selecting from the price-friendly Vietnam honeymoon itinerary that is available online, make sure the following places are on the list:
Dalat - The Valley Of Love
One of the most romantic places in Vietnam, Dalat attracts people with its eternal spring and the majestic Datanla waterfall. This romantic town is adorned with the raw form of nature and all colours of flowers. With rolling mountains, encircled by long green pine trees and a beautiful climate, Dalat has something new for couples to discover. At present, Dalat is a part of many packages for the Vietnam honeymoon.
Halong Bay is famous as one of the most beautiful places in Vietnam, attracting many visitors every year. Blessed with striking mountains, islands, and islets, Halong Bay is an ideal destination for couples. Halong Bay is home to several cruise options that are like luxury hotels hanging over the turquoise water, a major attraction in Vietnam. Here, you can enjoy the spectacular sunrise and sunset, have delicious fresh food with your partner and explore the distinctive lifestyle of the surrounding villages. Also, a romantic trip on a lavish cruise is vital to discover the Heritage Site to the fullest. These are some attractions you can include in your Vietnam honeymoon package from India.
The fourth-largest city in Vietnam, Da Nang, attracts tourists with its pristine beaches, sightseeing opportunities and a wide range of fun-filled activities. Also famous as the tourist capital of South Central Vietnam, Da Nang is home to one of the best cultural and historical heritages - the Cham Museum. The coastline of this beautiful city stretches 30 kilometres, attracting tourists with its calm, cool water and sports activities such as yachting, diving, water-skiing, and fishing. Da Nang holds a number of attractive spots like Golden Bridge, Han River, Marble Mountain, and Bana Hills. These are the parts of several Vietnam honeymoon packages.
Located 45 kilometres in the south of Vietnam, Phu Quoc Island boasts tranquil beaches, lush forests, romantic sunsets, and a calm atmosphere. This striking island is enchanted by beautiful yet intact beaches with blue water and spectacular landscapes. This romantic destination also attracts people with a hidden gem - National Park which is a perfect spot for nature lovers. There are many things to do and explore when going on a trip to this majestic island. You can enjoy scuba diving, fishing, jet-skiing, snorkelling, venturing deep into the jungle, and hiking on mountains. All these attractions can be added to your Vietnam honeymoon tour packages with prices that are on the reasonable side.
A small mountain town in Lao Cai Province, Sapa is a picture-perfect destination for couples to escape from the hustle and bustle of the big cities. Located around 350 km northwest of Hanoi, Sapa is a beautiful place, surrounded by majestic mountains, magnificent valleys, splendid terrace paddy fields, and distinctive culture of different ethnic minorities. A part of several Vietnam honeymoon tour packages, Sapa is one of the best honeymoon destinations in Vietnam.
Best Time to Visit Vietnam
Each part of Vietnam has a diverse temperature and weather changes at different times. So, you can visit the country at any time to experience the best of Vietnam. However, the popular months to visit Vietnam are February to April and August to October. Also, depending on your destinations and activities, you can book your Vietnam honeymoon tour packages in any month as Vietnam is the best place to visit year-round.