Paris Honeymoon Packages
Nothing celebrates the spirit of love and romance quite like the eternal city of Paris!
The aura of this city allures lovers to partake in its many enchantments. Paris honeymoon packages from India have always been popular among newlyweds. But what has propelled Paris to be called one of the most romantic cities in the world that draws scores of romance-seeking couples on Paris honeymoon packages? You cannot put a finger on one single aspect of this stunning city, but every facet of Paris comes together beautifully to recreate the magic of love. Be it the extraordinary beauty of the Seine River, the magnetism of the open-air terraces at Boulevard Saint-Germain, the awe-inspiring museums and art galleries, haute couture boutiques, or one of the most majestic landmarks in the world – the Eiffel Tower, a Paris honeymoon package is an ode to the saga called love.
And if you thought that planning a honeymoon to the city of love might not be affordable, Veena World ensures that you have nothing to worry about. You can find cost-effectively priced Paris honeymoon packages online at Veena World, which are designed to suit the budget of every traveller. All you need to do is think about all the attractions you wish to cover, so you can select the perfect itinerary, and get ready for the vacation of a lifetime. Check out the prices of Paris honeymoon packages from India online at Veena World, customise the package or select as it is; your much-awaited honeymoon trip to Paris beckons you.
Packages Coming Soon!
Currently, there are no package(s) found matching your holiday request.
Please try exploring our other available options by checking out trending destinations. Our dedicated Travel Experts are on hand to offer you an expert guidance and support throughout the entirety of your trip.
Reach out to us 1800 22 7979 or drop an Email at travel@veenaworld.com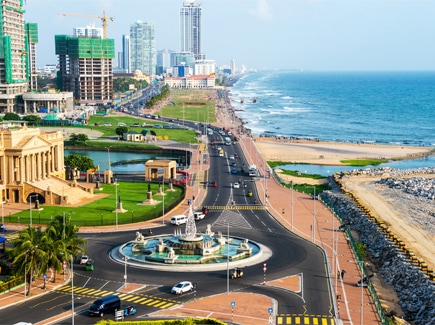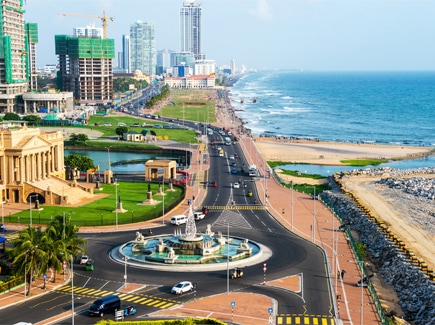 SUPER DEAL PRICE
Starts from
per person on twin sharing
Trending Indian Customized Tours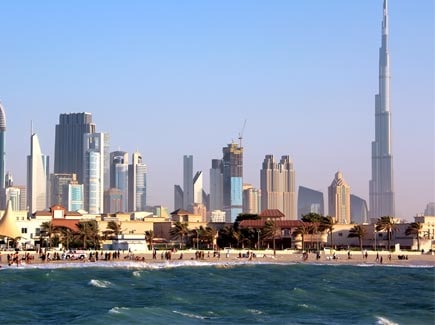 Starts from
per person on twin sharing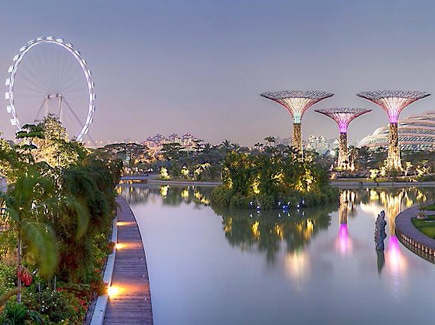 Starts from
per person on twin sharing
About the Destination
Paris needs no introduction as it is a destination that has probably been on every traveller's wish list for ages. Your Paris honeymoon package will take you to the capital of France, which is a major centre for fashion, arts, commerce, finance, and literature. Settled on the shores of the Seine River, the city is believed to have been inhabited since the 3rd century BC. Although Paris has been ruled by many dynasties, the amazing part is that it is one of the few cities in the world that haven't been ravaged by any calamity or war. Owing to the city's prominence and importance, it is also one of the most expensive cities to live in. And if you plan to visit Paris, do remember that during peak tourist months the prices for Paris honeymoon packages from India usually soar.
Experience Paris on a Honeymoon
This city is known for many things all over the world. Some of the attractions that you will be able to visit on your Paris honeymoon packages from India include the architecture of the numerous stunning buildings, the avant-garde neighbourhoods, one of the most famous art museums – the Louvre, the now ravaged by fire Notre-Dame Cathedral, the Arc de Triomphe, the Panthéon, and not to forget, the ever imposing Eiffel Tower which couples love to pose in front of. But the real essence of a truly Parisian culture emanates from its streets that entice travellers on their Paris honeymoon package. And Veena World's Paris honeymoon packages from India celebrate this sense of joie de vivre in its entirety, promising you an experience that you will cherish forever.
There's something about the aura of this city that couples on Paris tour packages find themselves enamoured by. There's an artistic elegance about the way the city presents itself and in the way the Parisians conduct themselves.
French cuisine is loved all over the world and there couldn't be a better place than Paris to indulge in a sumptuous meal and a glass of classic French champagne. And yes, the French desserts, from a Tarte Tatin or Crème au Caramel to a decadent Cherry Clafoutis, a couple with a package to Paris truly has a lot to look forward to.
A walk on the famed cobblestoned streets of Paris is a great way for couples to explore the city on a Paris honeymoon package. Stop occasionally at the many open-air cafes and enjoy some of the best croissants and espresso and watch as the city's magic unfurls for you. It is not uncommon for couples on Paris packages to lose track of time among the awe-inspiring impressionist paintings by the masters at Musée d'Orsay; the cost of Paris honeymoon packages will seem completely worthwhile with the experience the destination has to offer.
You can book the perfect Paris tour package from India for a couple at Veena World and get ready to create some indelible memories. Our itineraries are designed in a way that offers you a complete experience and everything you wish your honeymoon to be. Prices for all Paris honeymoon packages from India are set in a range that promises something for every budget.
Things to Do in Paris during your Honeymoon
A once in a lifetime experience, an India to Paris honeymoon package is the beginning of a long love affair.
• The Eiffel Tower:
Once dismissed as an eyesore, this edifice has become synonymous with love and romance. It was built by architect Gustave Eiffel for the 1889 World's Fair. Millions of proposals and kisses later, the Eiffel Tower still features as the top attraction in any Paris honeymoon package. You can also enjoy a gourmet meal and the panoramic views at the Jules Verne restaurant on the second floor here.
• Louvre:
This is a famed museum that protects and preserves not only France's art treasures but also of the world. The masters of the art world, Leonardo da Vinci, Michelangelo and Rembrandt come alive here through their paintings. Couples on a honeymoon package to Paris can make a beeline to the Louvre to enjoy the spectacular paintings on display.
• The Notre-Dame Cathedral:
This 12th-century cathedral is a stellar example of gothic architecture. Built by King Louis IX (Saint Louis) and Bishop Maurice de Sully, the construction took over 150 years. It is opulently decorated with intricate sculptures and gargoyles, a decorative doorway, and incredible stain-glass work in the interiors. Unfortunately, this cathedral suffered massive damage in a fire in 2019 and is currently closed to the public.
• Musee d'Orsay:
Gape at the impressionist era work of masters like Monet, Manet, Renoir, van Gogh, and Degas at Musée d'Orsay. Some of the most priceless and treasured paintings such as Claude Monet's The Magpie, Gare Saint-Lazare, Poppy Field, and Luncheon on the Grass; Vincent van Gogh's self-portrait and Starry Night; and Renoir's Dance at Moulin de la Galette are on display here. Couples on a package to Paris are often left speechless here as they gaze with wonders at the art.
• Arc de Triomphe:
This magnificent edifice is a celebration of Napoléon's victory at Austerlitz and was built in 1836. On a Paris tour package from India for a couple, you can head to the viewing platform built on the top of the arch, which offers brilliant views of the avenues around. A tomb called the 'tomb of the unknown soldier' is a homage to the soldiers that died during World War II.
• Champs-Elysees & Grands Boulevards:
The most famous of all boulevards in Paris, Champs-Élysées & Grands Boulevards is a sight to behold. Designed by Parisian city planner Baron Haussman, the stretch is flanked by elegant buildings. It is lined with premium fashion boutiques, hotels, restaurants, chic pâtisserie shops, as well as some of the most luxurious brands in the world like Cartier and Louis Vuitton. If the merchandise seems too pricey, a little window shopping never hurt anyone!
Paris spells elegance, romance, refinement, radiance, and understated fun. On your Paris honeymoon package, you'd love to experience more and more of this extraordinary city.
Best Time to Visit Paris
Paris is a year-round destination. Each season brings with it its unique beauty. June to August is the peak season for tourist activity as the weather is perfect for enjoying most of the attractions. However, if you can endure the cold temperatures during the fall and winter seasons, you could get a bargain deal on the prices of a honeymoon package to Paris.