Maldives Family Tour Packages
Soak in the gorgeous surroundings of the Maldives on your family holiday.
Flying away to a beach destination gives a tropical vibe that amplifies the joy of vacationing with family. The fine white sand, serene surroundings, and turquoise blue water have all the feels. A family trip to the Maldives is all you need to rejuvenate your body & soul and reconnect with your loved ones. This tropical destination is amongst the most visited places in the world where people go to have a gala time with their loved ones. From the underwater world to stupendous resorts, there are countless things to do in the Maldives. It is a place that is loved by people of all age groups. Choosing the right Maldives tour package is essential to having a hassle-free family vacation. Veena World's Maldives family packages are known to give travellers the best deals on budget as well as luxury vacations to this Treasure Island.
Packages Coming Soon!
Currently, there are no package(s) found matching your holiday request.
Please try exploring our other available options by checking out trending destinations. Our dedicated Travel Experts are on hand to offer you an expert guidance and support throughout the entirety of your trip.
Reach out to us 1800 22 7979 or drop an Email at travel@veenaworld.com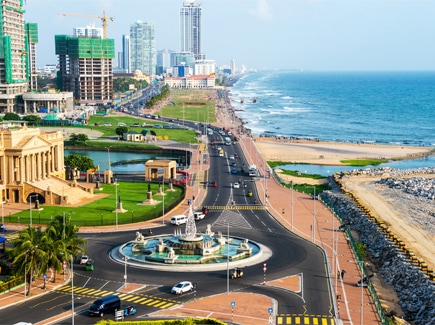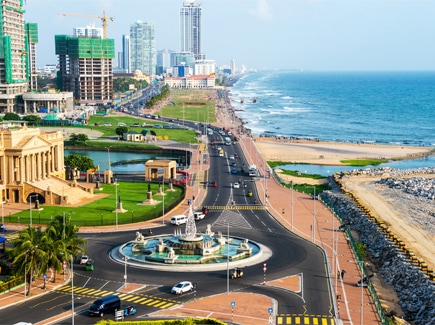 SUPER DEAL PRICE
(14 Dec 2023)

Last 6 Seats

Starts from

per person on twin sharing
Trending Indian Customized Tours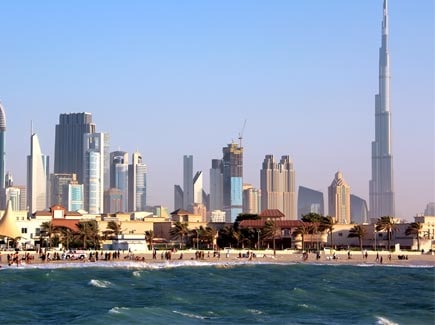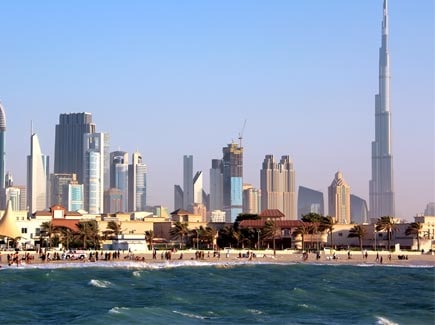 CUSTOMIZED HOLIDAYS
SHDZ1
Starts from
per person on twin sharing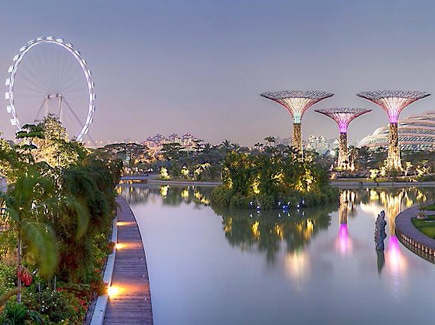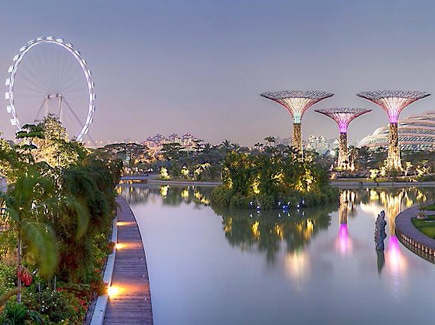 CUSTOMIZED HOLIDAYS
SHSG11
Starts from
per person on twin sharing
Veena World tour reviews
What are you waiting for? Chalo Bag Bharo Nikal Pado!
The Maldives as a Travel Destination
The Maldives, also known as the Republic of Maldives, are formed by 1200 coral islands that are clustered in small groups. These islands are categorised into inhabited, uninhabited, and resorts. This place has a league of its own that is split into North Male Atoll and South Male Atoll. You can find countless resorts and suspended villas that are located on resort islands. However, you can also visit other inhabited islands for budget-friendly accommodation options. A perfect travel itinerary to the Maldives will have an expansive range of activities to indulge in which include water sports, underwater spa, local food tours, beach parties, and so on.
The Maldives has always been a popular destination among tourists of all sorts and now that the travel restrictions are eased, it is witnessing a huge influx of tourists. Earlier, tourists were limited to resort islands, but now you can see travellers roaming around on inhabited islands as well. It is one of the most preferred family holiday destinations that sparks interest in every age group of the family. So, make sure to book your Maldives package from Veena World. Tour packages at Veena World are meticulously designed and planned by travel experts to provide you with the most memorable experience of vacationing with your family.
Exploring the Tropical Beauty of the Maldives
Spectacular vistas composed of azure sky and turquoise water, pristine beaches, beachfront bungalows, and ravishing coral beauty are some defining features of Maldives. It is a heavenly destination to have an ideal family vacation surrounded by the lovely stills of nature. A Maldives family trip can provide you with endless opportunities to explore the place, your way. If you wish to explore and behold the majestic sights of sea and ocean, you can do it through helicopter rides and seaplane tours. Here are some of the things you can add to your Maldives itinerary for your family trip:
Water Sports in the Maldives
The Maldives is world-famous for its spectacular water activities. Name any water sport and there you go. Some of the most popular activities in this island nation are snorkelling, scuba diving, surfing, and deep-sea walking. These activities are either included in your Maldives family package or you can try them by paying an extra price. If you choose to book a family vacation package with us, you can customise your Maldives package to include various water sports of your liking. Depending on your stay duration, these activities can be spread out over different days to help you make the most out of your vacation.
Cruising in the Maldives
Riding on the ocean waves on a traditional wooden boat will take your family trip to the Maldives to a whole new level. A Dhoni Cruise is one of the most fascinating experiences in the Maldives as it gives a tour around the remarkable islands of this country. Endless water all around with beautiful flora and fauna will mesmerise you with their beauty. It is a perfect family cruise experience that starts and ends at Male. You can get a tour guide who will explain the locations covered by the cruise to your entire family members. When you book your family vacation package for the Maldives, you will have ample time to explore this stunning island.
Bodu Beru Show
Synonymous with "Big Drum," the Bodu Beru Show is an integral part of Maldivian culture that reflects the marvellous heritage of this treasured country. This cultural music, which is performed in many luxury resorts and hotels, will compel you to dance to its tune.
The Bodu Beru Show signifies the welcoming gesture of the Maldivian people and is a big part of their celebrations. This music is usually accompanied by the clapping of hands along with dancing to the drumbeats. A Maldives package for your family trip from India will allow you to have a unique vacation where you can witness the cultural side of this country along with other things.
Underwater Restaurants
Your family trip to the Maldives is incomplete without dining at the Aquarium restaurant. Having a wholesome meal with your family while sitting underneath the water is a fascinating thing to experience. Indulge in Maldivian delicacies surrounded by ocean turtles, fishes, and sharks. The kids in your family will love this once-in-a-lifetime experience. Make sure to customise your Maldives family package from India to visit this place.
Dolphin and Whale Watching
The Maldives is an island country where you can see dolphins and whales in their natural habitat. The pure bliss of watching these aquatic species will be etched in your memory forever. Having the chance to go whale watching with your family is not something to be missed out on.
Other options for your Maldives itinerary are an underwater spa experience, a visit to the China Maldives friendship bridge, and shopping in Male. If you have time, try to explore as much as possible to make the most of your time at this beautiful beach destination.
Weather in the Maldives
The Maldives has a pleasant tropical climate throughout the year, which makes it a go-to destination for people of all ages. If you have elderly members in your family who cannot travel to too cold or too hot climates, this beach vacation is perfect for them.
The Maldives enjoys warm, moderate temperatures for the most part of the year with a steady high of 29-31 degrees Celsius. The best months to plan a trip to this gorgeous destination are between November and April. However, there is no bad timing to visit the Maldives as usually bright sun shines for long spells even in the month of May to October. Other than the pleasant weather, Maldives has everything that can provide you with an experience of a lifetime. The possibilities in the Maldives are simply endless.
Why Should You Choose Veena World?
Witness the paradisical beauty of this destination by booking your Maldives family package from Veena World. We are known for providing the best deal and true travelling experience. Our reasonably priced family package from India comes with customisation options that allow you to plan things your way.