Italy Honeymoon Packages
Explore the mesmeric beauty coupled with intriguing history in the world's most-loved place. Come; visit Italy with us!
With vast history and ancient architectures, Italy ranks as the fifth most visited places in the world. The beauty that Italy is, visitors experience the best time of their lives in the country. In addition to this, Italy offers mesmeric and romantic spots that make the country one of the best places for a honeymoon tour. With cities like Rome, Milan, Venice, Pisa, and so on, Italy has a lot to offer. Today, a lot of customisable online tour and honeymoon packages for Italy are available that makes your vacations even more amazing.
Italy, along with this, has a culture that is worth knowing of. It is said to be the birthplace of western culture and rightly so. In addition to this, Italian cuisine is not to be missed. The ancient architectural beauties in all the cities across the country showcase the fine craftsmanship of that era. The design, the intricate detailing, and the history associated with those structures make the monuments even more appealing to the eyes. Make sure that you add them to your Italy honeymoon and tour packages from India without fail. Italy is a country where you will experience history in its manner, unique to what the world knows. The country is a complete package of mesmerising beauty, vibrant city life, and intriguing stories that will make your Italy tour package for couples worth the price.
Packages Coming Soon!
Currently, there are no package(s) found matching your holiday request.
Please try exploring our other available options by checking out trending destinations. Our dedicated Travel Experts are on hand to offer you an expert guidance and support throughout the entirety of your trip.
Reach out to us 1800 22 7979 or drop an Email at travel@veenaworld.com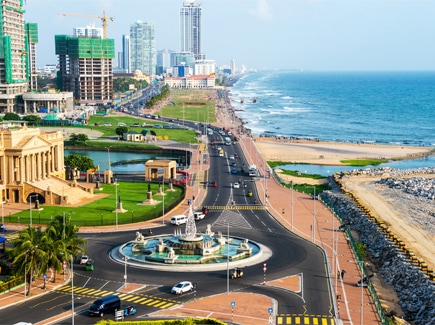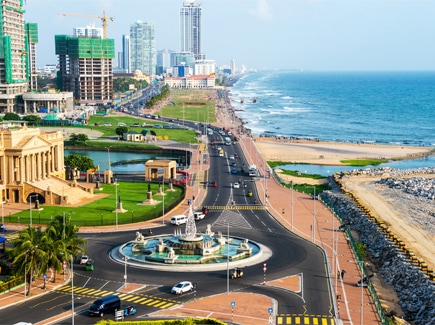 SUPER DEAL PRICE
(14 Dec 2023)

Last 6 Seats

Starts from

per person on twin sharing
Trending Indian Customized Tours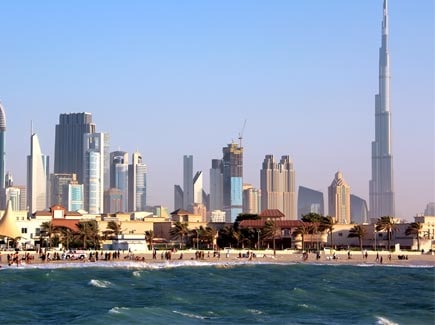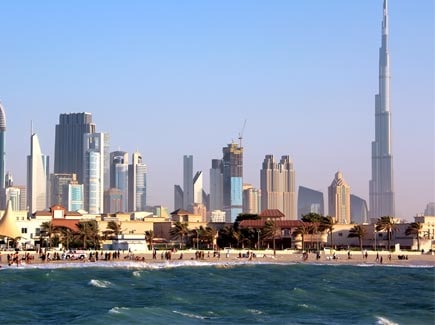 CUSTOMIZED HOLIDAYS
SHDZ1
Starts from
per person on twin sharing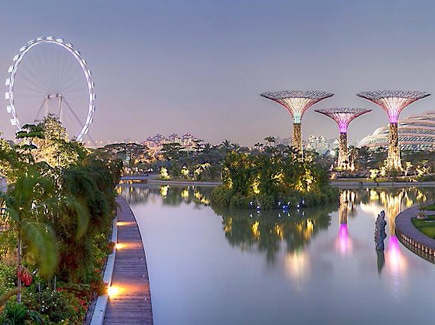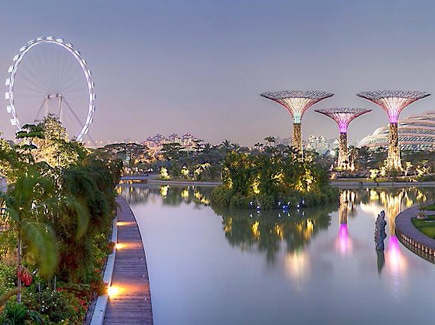 CUSTOMIZED HOLIDAYS
SHSG11
Starts from
per person on twin sharing
Italy Honeymoon Frequently Asked Questions
We help you prepare for your trip and ensure an effortless and enjoyable travel experience.
Planning an Italy honeymoon package depends on various factors such as budget, accommodation, the number of days you have in your hand and other preferences. We offer well-planned itineraries for our guests to get the most out of their holidays. You can plan accordingly and if you wish to add more nearby destinations to your itinerary, that's possible too. Another wonderful option is that of Italy group tours where you get to explore this beautiful nation in the company of like-minded travellers. For any kind of assistance, you can talk to our travel experts on the toll-free number 1800227979.
Of course, Italy is an excellent choice for couples seeking a romantic and unforgettable honeymoon. With its stunning natural beauty, rich cultural heritage, and romantic ambience, Italy is undoubtedly an ideal destination for honeymooners. Couples can enjoy wine tasting, scenic walks, gondola rides, and delicious Italian cuisine. With numerous tour options for Italy honeymoon packages, Veena World makes it easy to plan a romantic getaway that fits your budget and preferences.
Italy is a country steeped in history, art, culture, and natural beauty. From the Colosseum in Rome to the canals of Venice, the Tuscan countryside, and the Amalfi Coast, Italy offers something for every traveller. Veena World offers Italy honeymoon packages from India, making it easier for couples to plan a memorable romantic getaway. With so much to see and do, Italy is a must-visit destination for everyone.
Italy is a beautiful destination that attracts millions of visitors every year. Italy is a generally safe country for tourists, including Indians. However, tourists should respect the country's laws and rules and take necessary precautions to ensure their safety. It is advisable to be aware of your surroundings, avoid carrying valuables in crowded areas, and use reputable taxi services.
The cost of planning a honeymoon in Italy depends on various factors such as the mode of transportation, accommodation, places you wish to explore, entry fees and activities. However, prices may fluctuate according to the season with rates often being higher during peak tourist months. It is advised that you plan your honeymoon considering the above factors or you can talk to our travel experts.
You can plan your honeymoon in Italy based on your budget, how long you are willing to stay, and the popular tourist attractions you want to visit. Our Italy group tours let you explore the best of this beautiful European nation. Book a tour with Veena World for a memorable and hassle-free experience.
Italy is one of the most exotic tourist destinations in the world. To make your honeymoon memorable and delightful, here are some attractions to consider. You can visit Venice and ride Gondolas during the sunset and have some delicious gelato; you can learn Tarantella dance at Naples; you can witness the amazing nightlife of Rome; you can take a boat tour at Lake Como; and so on.
If you want to get the most out of your trip to Italy and create pleasant memories, book a tour with Veena World. We are giving the best deals on our tour packages. For a safer and more enjoyable experience, we provide our guests with the assistance of our tour manager throughout the journey.
To make your trip to Italy worthwhile, here is a list of some places where you can stay: Tenuta Uva Rosa, Puglia; Hotel Martino, Maratea; Albergo Diffuso Sauris, Friuli Venezia Giulia; Baita Deona, Veneto; B&B Monte Camosino, Lake Orta; Domus de Janas sul Mare, Sardinia; Tenuta La Chiusa, Elba; and more.
Yes, Veena World does provide customized holidays for Italy. By booking a customized holiday package with us, you get complete liberty to plan your trip, including accommodations, tour itinerary, sightseeing, and more. Speak to our travel experts to know more.
Get to know more about Italy before booking your honeymoon packages
One of the most breathtakingly beautiful places on earth – Italy is the complete package of mesmeric views, adventurous activities, and romantic spots, which makes a favourite destination for a honeymoon. You can get an Italy honeymoon package for the same. Many people opt for getting married at this beautiful location, owing to the enthralling sights.
Officially known as the Italian Republic, Italy is a country that comprises continental parts that are delimited by the Alps, a peninsula, and several islands. Although it is located in Southern Europe, Italy is also considered a part of Western Europe and is said to be the third most populous member of the European Union.
Italy, along with the beautiful and romantic attractions, also has a vast and intriguing history that predates the Palaeolithic era. The country is home to 55 World Heritage Sites and is the 5th most visited places in the world. If you are booking an Italy couple package, make sure to include these sites.
Italy has seen Phoenician and Greek colonisation, the building of the Roman Empire (Ancient Rome), the invasion by the Barbarian kingdom in the Middle Ages, the Italian Renaissance in the early modern period, and much more. When you visit Italy, the vibes of what the country has seen, how they have emerged as the leading tourist place in the world, and so on can be felt in the aura. Even though history can seem to be a little boring affair, Italy's history is sure to intrigue you to explore more about it.
Experiencing Italy
Since Italy is considered to be a part of both Southern and Western Europe, you have the chance of exploring some of the most amazing places in the country. Not to forget, you will get the opportunity to relish on mouth water delicacies of Italian cuisine, which happens to be one of the most preferred cuisines across the world. You can check for Italy honeymoon packages with airfare at good deals for the same. To give you an idea of Italy's geography – to the north of the country, it is surrounded by some other beautiful European countries like France, Switzerland, Austria, and Slovenia and delimited by the Alpine watershed that encloses the Po Valley and Venetian Plain.
To the south of the country, the Italian Peninsula and the two biggest Mediterranean islands, Sardinia and Sicily, surrounds it. In addition to this, there are several other small islands as well that surround the south of Italy. San Marin and the Vatican City are the two sovereign states that are territories within Italy while Campione d'Italia is an exclave that lies in Switzerland. An interesting thing about the country is that many elements of the Italian territory happen to be of volcanic origin. Islands and archipelagos in the south like Ponza, Capraia, Eolie, and so on are volcanic islands. Check with your Italy honeymoon tour package provider if tourism in these places is allowed and if you can visit these islands. In addition to this, Mount Etna in Sicily is the largest active volcano in Europe along with Vesuvius, which is the only active volcano on the mainland.
Italy is touted to be the origin of western civilisation and cultural superpower. The country boasts of the host of regional customs, local centres of power and patronage that it is blessed with. Right from the great legacy of monuments to paintings and art, Italy has been the centre of attraction for all the right reasons. In addition to this, Italy's literature and music are something that you will be amazed by. The country's contribution in the field of architecture has also been notable and with an estimated overall of 100,000 monuments of various sorts; there is no doubt why the country is the fifth most visited places in the world.
Places to Visit and Things to Do in Italy
Italy offers a plethora of places for you to explore and have an amazing time with your loved ones. Here are some of the places that you must include in your price-friendly Italy honeymoon package –
Called the showcase of the Italian Renaissance, Florence looks like a giant art museum. Located in Central Italy, it is a vibrant and happening city that is complemented by art, culture, good food, and memorable times. Florence is a marvellous example of how architectural heritage should be preserved. Because of this and also for the cultural diversity that the city offers, it is considered to be one of the most alluring cities in the world, let alone Europe, making your Italy honeymoon tour worth remembering. In addition to this, there are a lot of fun activities as well that you can participate in while exploring Florence.
When places in Italy are being listed, Rome is a city that must be included in your tour package without fail. Listed in the world's most iconic places, Rome is the epitome of beauty amalgamated with history. It is the capital city of Italy that comprises approximately 900 churches from the Paleochristian and Medieval period, Gothic period, Renaissance era, the Baroque period up until the Modern ones. Your cost-friendly vacation and honeymoon in Italy will be incomplete without visiting Rome. In addition to this, the city houses magnificent ancient attractions like the Colosseum, Capitoline Hill, and the Roman Forum, to name a few.
Residing in the heart of Po Basin in Northern Italy, Milan is yet another breathtakingly mesmerising city that Italy houses. Milan showcases beauties from different periods that include the gorgeousness of magnificent Cathedrals, the four-gated city of Mediolanum, and intricately constructed neighbourhoods, to name a few. Including Milan in your Italy honeymoon package will not only let you explore the stunning architectural beauties but also give you the chance for shopping in Galleria Emmanuelle II that is known as the shopping haven in the fashion industry.
In addition to this, Venice, Pisa, Tuscany, Sorrento, and Siena are some of the other cities in Italy that you must visit during your tour. They offer picturesque sites and a lot more that makes your vacation simply amazing. Ensure to include them in your Italy honeymoon packages from India.
Best Time to Visit Italy
Knowing the best time to visit a new place helps in planning the itinerary better and when you are travelling to a new country, it becomes a mandate. The best time to visit Italy is from April to June and Mid-September to October. The temperature around this time is usually pleasant and comfortable, allowing you to explore the attractive tourist spots without any hassles. You can also visit during the winter season but the temperature at that time is quite low and cold. However, if you are a lover of snow and winters, then you can plan a trip and book your Italy honeymoon package itinerary accordingly.