Bhutan Honeymoon Packages
With its hill station atmosphere, the last Shangri-La, amazing sunset & sunrise, ancient temples and forts, and whatnot, a honeymoon trip to Bhutan make for a splendid getaway.
The tranquil 'Kingdom of Bhutan' as Bhutan is officially called is a South Asian country, which lies at the eastern end of the Himalayas and shares its borders with China in the north and with India from its eastern, western and southern sides. The serenity of Bhutan's capital, Thimphu, which is also the largest city in the country, is extremely calming and will help you get a breath of fresh air far away from the bustling of the cities.
The tiny little Himalayan kingdom is known to be the most affordable international destination for Indians, with zero compromises on beauty. That is why Bhutan honeymoon packages are so popular. Surrounded by beautiful lush green valleys, crystal blue waters, and misty mountains, Bhutan is home to beautiful historic temples, monasteries, and fortresses. It is one of the best places to visit with your partner if you're really looking for a rejuvenating start. Explore our website for Bhutan honeymoon packages from India that are specially designed to give you the best experiences on your first trip together.
Packages Coming Soon!
Currently, there are no package(s) found matching your holiday request.
Please try exploring our other available options by checking out trending destinations. Our dedicated Travel Experts are on hand to offer you an expert guidance and support throughout the entirety of your trip.
Reach out to us 1800 22 7979 or drop an Email at travel@veenaworld.com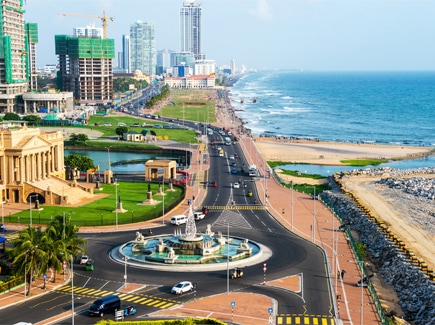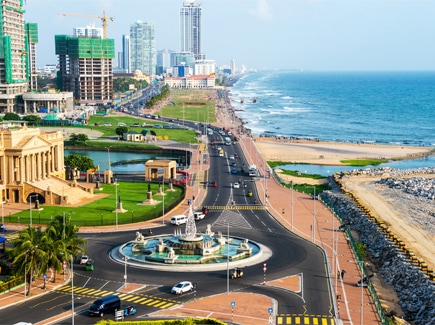 SUPER DEAL PRICE
(14 Dec 2023)

Last 6 Seats

Starts from

per person on twin sharing
Trending Indian Customized Tours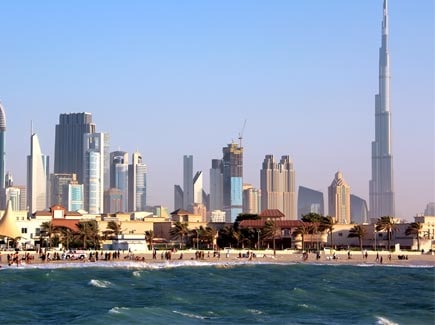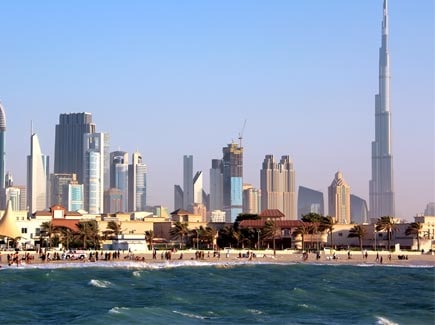 CUSTOMIZED HOLIDAYS
SHDZ1
Starts from
per person on twin sharing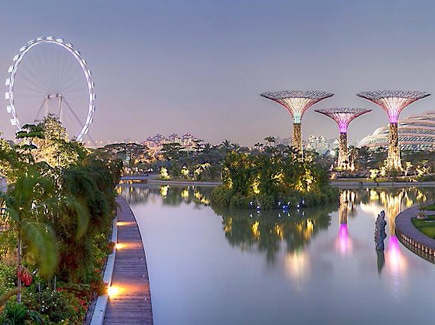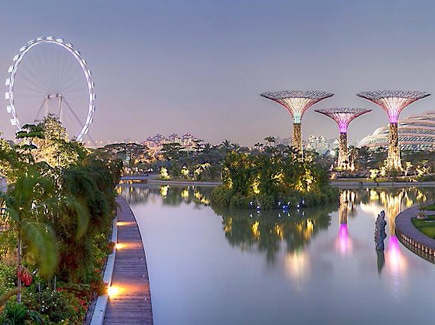 CUSTOMIZED HOLIDAYS
SHSG11
Starts from
per person on twin sharing
Get to know more about Bhutan before booking your honeymoon packages
For many centuries, the outside world had no name for Bhutan. Its lofty frontiers wrapped it in an impenetrable cloak of mystery. However, the Bhutanese have had a name for their own country for centuries. They still refer to their land as Druk Yul, literally meaning "The Kingdom of the Thunder Dragon", something that you'll get acquainted with during your Bhutan honeymoon trip.
The country has a population of over 754,000 and a territory of 38,394 square kilometres (14,824 sq mi) which ranks 133rd in terms of land area. Bhutan is a constitutional monarchy with Mahayana Buddhism as the state religion.
Experience Bhutan
The natural beauty of Bhutan plus the Buddhist tradition of respect and reverence and its amazing festivals are enough reasons to visit this land of Lhakhangs (monasteries) and Dzongs (fortresses) on a Bhutan honeymoon package.
Travelling to Bhutan lets you experience a few small precious jewels scattered in the Himalayan valley folded between layers and layers of mountains. It is a country that still tries to keep itself wrapped like a mystery. It is a simple place with simple people, most of whom you would find always smiling. They have a curiosity about the world outside, but at the same time, they are very happy with wherever they are.
As you travel on this route on your Bhutan honeymoon tour, you would feel you are crossing the folds till you reach a beautiful valley with a river, which sustains the small city of Thimphu. At first glance, everything in Thimphu would look the same. All buildings have the same colour, the same patterns of artwork adorn the windows and doors. Owing to the similarities and size, it almost gives the feeling of being in a model place rather than a real place. Give it some time and the finer nuances will start emerging.
As a physical place, you may not find it very different from India, especially the adjoining areas like Sikkim, but Bhutan as a soul is very different. It is a country that's culturally deep-rooted and strong. You can, in fact, see it everywhere as things are done differently here – and that's why it makes for such an unforgettable destination. That is why a Bhutan couple package is highly recommended.
Things to Do in Bhutan
If you're a couple seeking the road less-travelled and wish to be in a place where tourist footfall is few and far between, think no further. Especially if you and your partner prefer hiking in the mountains and living with the locals over candle-lit dinners and luxurious couple spas.
So what is it that makes "Druk Yul--Land of the Thunder Dragon" a great choice for couples who seek an adventurous honeymoon? Check out Veena World's website for handpicked Bhutan honeymoon packages.
Hike up to the Tiger's Nest Monastery
Those wondering what's so romantic about trekking on your honeymoon? Here's the thing--life is all about the ups and downs; and so is a hike. It's a great way of getting to know each other better and discover yourself during your Bhutan honeymoon trip. It's worth all the effort considering the beautiful panoramic view of the Himalayas. The joy is unparalleled. If you feel tired, get yourself a traditional Bhutanese healing hot stone bath to relieve all the pain.
Savour authentic Bhutanese cuisine
While you may have tried Bhutanese cuisine at restaurants in your city, but savouring the authentic Phaksha Paa, Pork with Red Chilies or Bhutanese butter tea--Suja, or their local alcohol Ara is a different experience altogether. Later in the night, you may plan a dinner date in any of the fortresses decked with starry Bhutanese decors, live music, and dancers, with a specially-designed Bhutanese menu to relish. Make sure both of these are a part of your itinerary during your couple trip to Bhutan.
Unlike the typecast image of rafting where you are going against the rapids and strong currents while screaming with joy and thrill, rafting in Bhutan is an ethereal experience as you move through some modest yet exhilarating rapids. Instead of the thrilling adrenaline rush throughout the rafting, you will get time to marvel at lush green valleys as you run the rapids. Quite a likeable part of your Bhutan honeymoon tour, we tell you!
Explore the Ancient Punakha Dzong
Bhutan is renowned for its marvellous ancient architecture scattered throughout the land. Punakha Dzong is one such beautiful architecture and offers a stunning sight of the luminous aura of the whitewashed walls on a bright sunny day. Golden, red and black painted woods add to the charisma of this striking architecture. A must-include in your Bhutan honeymoon package, the Dzong is surrounded by splendid natural beauty with lush green hills and clear blue sky as a backdrop and is considered as one of the best places to visit in Bhutan. The Dzong is also of historical and traditional importance in Bhutan. For a long time, it served as the capital. It also preserves the remains of Zhabdrung Ngawang Namgyal and holy artefact Ranjung Karsapani.
If you and your partner can do without the luxurious resorts, staying in the village amidst the locals would be a great option for you to explore the culture and lifestyle of Bhutan. The simplicity of the residents is sure to charm you on your Bhutan vacation. Trongsa Village is the most beautiful village in Bhutan which serves as a great location for honeymoon couples as well. The 17th century Trongsa Dzong overlooking the Mangde Chhu gorges is a sight to behold.
Another thing you'll witness during your Bhutan honeymoon tour is the particular brand of Buddhism has an unexpected bent that may help to kindle certain fires on your honeymoon: fertility. For this reason, you'll see phallus depictions and sculptures adorning both temples and homes throughout your stay. These tributes are designed to honour a frisky monk known as "The Divine Madman," who is credited for bringing Buddhism to Bhutan. Chimi Lhakhang, the fertility temple he built in 1449, can be visited by couples looking for baby blessings administered by wooden-phallus-wielding monks.
Best Time to Visit Bhutan
October to December is the ideal time to visit Bhutan as the air is clean and fresh with sunny skies. January and February are colder, but from then until April the climate remains dry and pleasant and in late spring the famous rhododendrons bloom spectacularly, flooding the valleys with colour. Pick your preference and head out on your honeymoon vacation to Bhutan – it is a price you'll be happy to pay!