Bali Honeymoon Packages
Take nature's prettiest creations and awe-inspiring architecture, add thrilling nightlife scenes, and sprinkle a generous dose of spirituality. That's Bali for you!
Bali is not a destination, not even just a natural paradise. It is an unforgettable experience that travellers do not get tired of talking about again and again. And this is what entices couples to visit Bali for a romantic getaway. The experience of honeymoon packages in Bali cannot be summed up in words for there are so many layers to this almost utopian land. The population takes spirituality very seriously, which only adds to the gentility and hospitality of the locals. On a tour package to Bali for couples, enjoy the stark contrast of the buzzing nightlife at Kuta or observe the locals enjoying their daily dose of Bir Bintang by the beach. Bali reveals itself differently to different kinds of travellers.
If this description has left you intrigued, head straight to Veena World's website. Choose from a myriad of Bali honeymoon packages from India and choose the most cost-effective one conveniently online.
Packages Coming Soon!
Currently, there are no package(s) found matching your holiday request.
Please try exploring our other available options by checking out trending destinations. Our dedicated Travel Experts are on hand to offer you an expert guidance and support throughout the entirety of your trip.
Reach out to us 1800 22 7979 or drop an Email at travel@veenaworld.com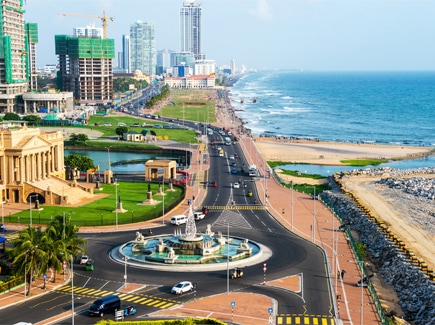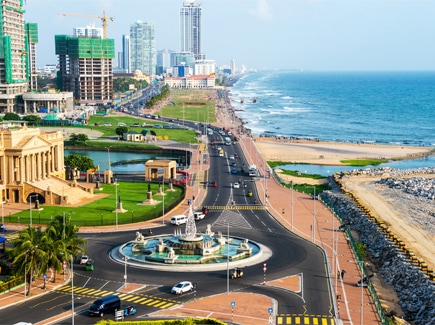 SUPER DEAL PRICE
Starts from
per person on twin sharing
Trending Indian Customized Tours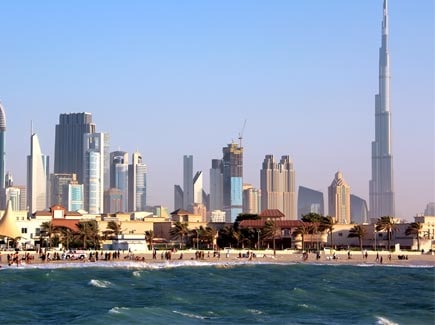 Starts from
per person on twin sharing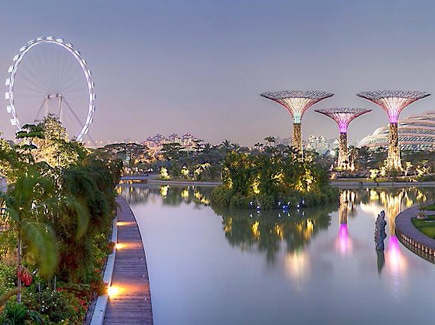 Starts from
per person on twin sharing
Get to know more about Bali before booking your honeymoon packages
Bali is Indonesia's main tourist attraction. The province of Bali is located in the Lesser Sunda Islands. Tourism is the mainstay of this province and Denpasar is the provincial capital.
In ancient times, there were nine Hindu sects on the island. Intermarriages resulted in the propagation of Balinese Hinduism. The culture of the island has been heavily influenced by Hinduism, Buddhism, and Javanese and you will discover the same on your honeymoon tour package to Bali. In fact, the islands of Bali and Java are separated by the Bali Strait. In the subsequent centuries, Dutch and Portuguese colonial powers made their presence felt on the island, the remnants of which can still be seen.
Bali enjoys a variety of geographical terrains. It has plains as wells as mountains with Mount Agung being the highest peak. It also has an active volcano called Mount Batur. The volcanic soil is highly fertile and has resulted in a highly productive agricultural sector. Our specially crafted Bali honeymoon packages will take couples to explore the best parts of Bali. Balinese and Indonesian are the most commonly spoken languages. However, English and Chinese are also widely spoken.
Experience Bali on Your Honeymoon
The island of Bali is justifiably called the 'Island of the Gods' as you can see almost every house and shop having a shrine with floral offerings at the entrance. People do not begin their day without paying their respects to the deities. For visitors, the stunning beauty of the place greatly accentuates the whole Balinese experience. As soon as you commence your romantic Bali honeymoon package, you are amazed by the beauty of the place, with huge statues and murals of deities and other mythological characters dotting the city. The sound of breakers crashing on the shore gives way to the lush greenery of the swaying paddy fields. The paddy fields then make way for serpentine mountain roads, and all of a sudden, you are face to face with the vast expanse of the ocean with the white sand beaches glittering in the sun; all this while Mount Agung smiles benevolently down on the island.
Couples can opt for a Bali tour package to explore the vast and deep-rooted cultural and artistic heritage of Bali. Travellers, especially from India, will be amazed to find the people of Bali performing to the stories of Hindu mythology such as the Ramayana and Mahabharata. You will find scores of shops on your only for couples honeymoon trip package to Bali, displaying wooden handicrafts, paintings, Batik prints, and sculptures. Ubud is considered the cultural capital of the province with many centres dedicated to the performing arts.
With such a diverse array of choices to have a memorable honeymoon, Veena World packages prove to be the perfect partner in your escapades. If you are travelling from India, honeymoon packages to Bali can be customised according to your preferences.
Things to do in Bali during your Honeymoon
In the modern context, every part of this gorgeous island can be called Instagram-worthy. There's something to be discovered, explored, and experienced at every turn. Whether you're looking for a cost-effective trip or are planning to book a luxury honeymoon package in Bali, these absolutely jaw-dropping attractions must definitely be checked out:
• Pura Tanah Lot:
The exquisite setting of the Tanah Lot temple spells otherworldly mysticism and is a must-visit for couples, mostly included in all Bali tour packages. Located at about 20 km from Kuta, the temple complex is mounted on a rocky terrain flanked by the ocean waves crashing excitedly at its feet. This 16th-century site is considered to be one of the most sacred sites. Although foreigners aren't allowed inside, this doesn't deter travellers, especially couples, from soaking in the magnificent views. A cup of Kopi Luwak (Luwak coffee) provides the perfect zing to the already spell-binding setting. Enjoy a relaxing walk with your partner along the maze of pathways to explore another beautiful sea temple called Batu Bolong.
• Ubud:
Ubud is the epicentre of Balinese culture, heritage, and arts and not to mention the exotic tropical beauty that engulfs this place and is included in most Bali honeymoon packages for couples. The Ubud Monkey Forest is the epitome of a harmonious balance between the human and animal kingdom. The grey long-tailed macaques keep the visitors entertained with their antics while swinging freely in the forest. While you're here, do not forget to visit the 14th century Pura Dalem Agung Padangtegal temple where the monkeys are at their liveliest best. Ubud is also home to the thriving Balinese art movement with several world-class museums and galleries proudly displaying the evolution of the arts. And the fun part is that you can buy exquisite art pieces at the many shops dealing with traditional dresses and jewellery, paintings, and sculptures.
• Kuta:
If you are looking for some electrifying nightlife to be included in Bali holiday packages for couples, head straight to Kuta. Both local and international travellers can be seen walking through the glitzy streets with a can of Bir Bintang in tow, stopping occasionally to indulge in some sumptuous seafood and local cuisine, and all this while swaying to the beats of foot-tapping music wafting through the many open-air resto-bars and pubs. After a night out, catch the sunrise at the famous Kuta beach, which promises a great time to unwind before the crowds arrive.
• Seminyak:
No Bali tour package for couples is complete without including an authentic Balinese Spa session in it, and Seminyak is just the perfect place for this. Also, if you love glitzy high fashion but cannot resist a good bargain, Seminyak is replete with not just high-end fashion boutiques but also numerous flea stalls selling jewellery, accessories, swimwear, designer gowns, and surfing gear.
• The Nusa Islands:
After all the exciting adventures at Kuta, if you crave for a relaxed time, the Nusa Islands is the perfect getaway. Relax at the sun-kissed beaches or go snorkelling, diving, kayaking, surfing or paddleboarding at Dream Beach, Mushroom Bay, and the Devil's Tears. Spend some time to experience the majestic marine life here. To make your Bali honeymoon tour more fun, at about a 90 minutes' drive from Ubud is the emerald-coated Sideman Valley. The sloping rice terraces instantly captivate you. Mount Agung, peeking through the clouds, and the spectacular countryside leave you rejuvenated.
If you are planning a trip to Bali on your honeymoon, do not forget to compare the costs of honeymoon packages to Bali online on Veena World's website.
Best Time to Visit Bali
The best time to visit this tropical paradise is the island's dry season which from April to October. The wet season or the rainy season experiences heavy rainfall and may not be favourable to explore all of the island's attractions. Take a Bali package and explore this paradise.