Christmas Vacations Tour Packages
There's something about festivals that bring people closer to celebrate the simple joys of life. And what better time than Christmas to have a delightful vacation with your dear ones!
There are as many festivals in the world as there are cultures. Some known, some unknown. But the basic tenet of every festival is to count your blessings, celebrate life, bring in positivity, and fill yourself with hope for the future. And Christmas is one such occasion that is celebrated the world over, even by non-Christians. People love the values associated with Christmas and that it commemorates happiness and joy. A holiday during Christmas could prove to be one such opportunity where you and your loved ones can explore and experience some great destinations. Christmas holiday packages designed by Veena World can take you to places where this mega festival is celebrated in unique ways. You get to revel in an atmosphere buzzing with festivities away from home but with the same fervour. Christmas is a time to love and be loved and that's the reason Veena World has so many tour packages on Christmas for you to savour the festival albeit in a different flavour.
Packages Coming Soon!
Currently, there are no package(s) found matching your holiday request.
Please try exploring our other available options by checking out trending destinations. Our dedicated Travel Experts are on hand to offer you an expert guidance and support throughout the entirety of your trip.
Reach out to us 1800 22 7979 or drop an Email at travel@veenaworld.com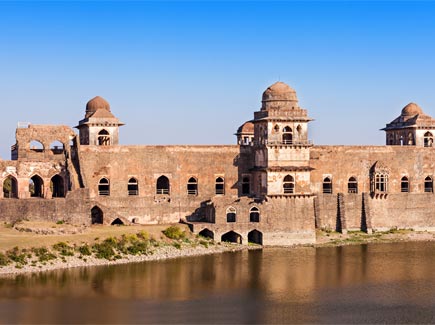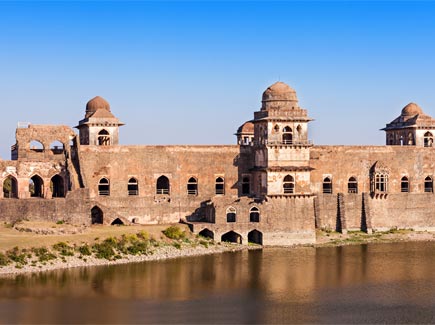 SUPER DEAL PRICE
(13 Dec 2023)

Last 2 Seats

Starts from

per person on twin sharing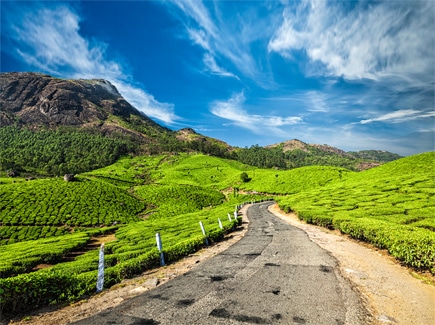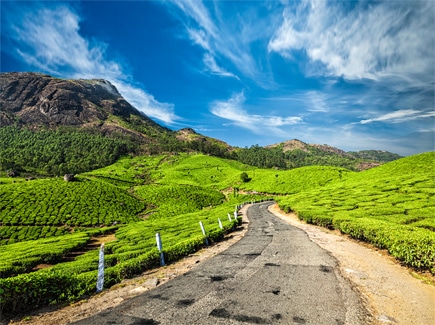 SUPER DEAL PRICE
Starts from
per person on twin sharing
Why is Christmas celebrated?
Coming to the history of the festival, Christmas is celebrated to mark the birth of Jesus Christ. Christians believe Jesus Christ to be the 'son of God'. The name Christmas is believed to have come from 'the Mass of Christ (Jesus)'. The Mass service held on Christmas is done to remember that Jesus died and came back for his people. By booking Christmas holiday tour packages, people can explore how the festival is celebrated in different parts of the world.
Christmas is celebrated on 25th December every year. Now, how this date came to be known as Jesus's birthday has an interesting back story. The western world celebrates Jesus Christ's birth date as 25th December, but it was sanctioned quite arbitrarily. It was chosen by Pope Leo I, bishop of Rome (440-461), to coincide with the Festival of the Saturnalia, when Romans worshipped Saturn, the sun god. The logic behind keeping the date as such was to distract the Romans from worshipping the sun God and to start praying to Christ. Whatever be the reason, the festival gives us a chance to meet our loved ones through a Christmas package.
Christmas Celebrations Around the world
The basic essence of Christmas is the same throughout the world; it is to celebrate the birth of Jesus Christ. However, around the world, the traditions and rituals associated with the festival vary and that's the reason people love to travel on Christmas. For instance, if you are travelling to the Czech Republic on Christmas holiday tour packages, you would notice something unusual. On Christmas Eve, unmarried Czech women put their back to the house and throw a shoe over their shoulders. And this is supposed to decide whether they'll get married that year or not. In Syria, the youngest of the three wise men's camels is supposed to bring presents for kids and not Santa! In Sweden, Christmas revellers and tourists on Christmas packages try to burn down the effigy of a Yule goat in Gävle Castle Square. Each part of the world has something unique to present on Christmas. However, some Christmas traditions are the most popular. Decorating a Christmas tree, leaving a glass of milk and some cookies for Santa, putting Elves on the shelf, hanging stockings, guzzling eggnog, singing Christmas carols, exchanging gifts, preparing a lavish dinner, etc. are some of the popular customs and traditions associated with Christmas and are usually seen on travel package for Christmas. There's a certain joie de vivre that comes with the onset of the Christmas holidays. On Christmas, families opt for vacation packages to be together, and at Veena World, people can opt for some of the best Christmas trip deals to enjoy the festival with their families.
Best Destinations to Visit
The beauty of opting for going on a tour during Christmas is that you get to see how this festival is celebrated in a whole new way at a reasonable price, and Veena World has some of the best ones for you. Some popular destinations that are worth a visit on Christmas are:
Shillong: The Christian majority state of Meghalaya is a great choice for Christmas holiday packages. Your tour to Shillong will take you to Cathedral Church which is one of the oldest in Northeastern India. The hundred old fir tree at All Saints Cathedral is beautifully decorated and illuminated. Groups of carolers move about singing popular carols, many of them with a local twist. On your Christmas travel packages, do not forget to catch some of the many live concerts that are organised here during this time.
Goa: Home to an estimated 400 big and small churches, Goa is at its festive best during Christmas. The streets are full of tourists who arrive here to experience the magic of celebrations Goan-style. Goa is the top party destination in India, but the festivities go to a different level during Christmas. The streets, markets, beaches, and houses are decorated beautifully. Midnight Masses are held at most churches but the best one is at Basilica of Bom Jesus. One of India's oldest churches, devotees come from far and wide to offer their prayers. Soothing hymns and rousing carols mark the festivities that captivate you on a Christmas tour in Goa.
Kerala: Kerala is an important stop on the map of Christianity in India. Christianity was brought to India by St. Thomas in the 4th century. And from here, the religion spread to other parts of the country and this why Christmas celebrations in Kerala are quite special. You can include Kerala in your Christmas package as the celebrations here are heavily influenced by Syrian and Western form of Christianity. The preparations begin weeks in advance with the aroma of fruit cakes wafting in the air. The numerous Churches are decorated with the finest adornments and people celebrate with lip-smacking Malayali cuisine.
Spain: If you wish to see some old school Catholic Christmas traditions, head straight to Spain. With spectacular displays of Christ in the manger and Christmas tree decorations, Spain is a worthwhile addition in Christmas holiday packages. The festivities get off to an unusual start on December 22 with the Spanish Christmas lottery. Navidad as Christmas is known in Spanish is mostly a family affair with lavish spreads and tantalizing desserts.
New York: New York at Christmas time has some of the jazziest displays, especially at the iconic ice rink at Rockefeller Centre. The tree there has been decorated most spectacularly since 1931. The nearby Central Park is transformed into a buzzing Holiday Market with numerous vendors selling Christmas related items and other knick-knacks. The atmosphere is charged with festivities that the tourists on a tour love to experience. This festival is about family love and that's the reason Veena World's Christmas family vacation packages are so popular.
Christmas Tour Packages by Veena World
Veena World has been delivering happiness for over thirty years now. To make the joyous occasion of Christmas even more joyful, Veena World has many Christmas tour packages that travellers can avail to celebrate Christmas in a fantastic way. Visit their website to check out different Christmas packages online. Align your needs with your desired destination and book the most suitable Christmas travel deals in a jiffy. To customise your tour plan, get in touch with our travel executives. It will surely be a Christmas to remember.