Surat Tour Packages
Explore the city of the Sun God and immerse yourself in its rich history and culture.
Situated in the western part of India in the state of Gujarat, Surat is the most dynamic city. Also, known as the 'city of diamonds', the 'city of silk' and the 'city of Sun God', Surat is a charming town on the banks of the Tapi River. The city is heaven for history lovers to immerse themselves in the rich heritage and culture.
This town is a popular tourist destination for its history rich temples, amazing beaches and historical sites. Well-organised and cost-effective Surat tours will allow you to explore this vibrant city, its friendly inhabitants and lip-smacking cuisine that compliments the culture and its people. Explore Surat and the various adventures it has to offer as part of our incredible tailor-made tour!
This sun-kissed land is beautiful with an extremely charming atmosphere and ambience that attracts travellers and nature lovers. Architectural specimens are so many and can be found in every corner of this city. Find your solace here and be charmed to keep coming back here, again and again! Here at Veena World, Surat holiday packages are intricately tailor-made to provide you with a perfect trip.
Surat Travel Packages
| Surat Packages | Day/Night | Price |
| --- | --- | --- |
| The Great Indian Peninsula Road Trip | 50 Days | ₹2,50,000 |
1 Surat Holiday Packages
Showing 1-1 packages from 1 packages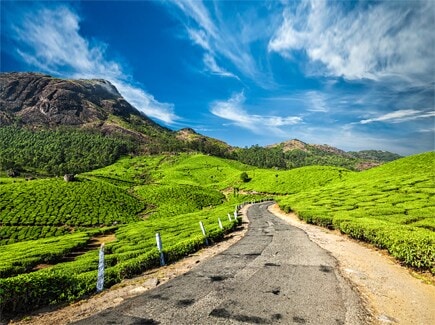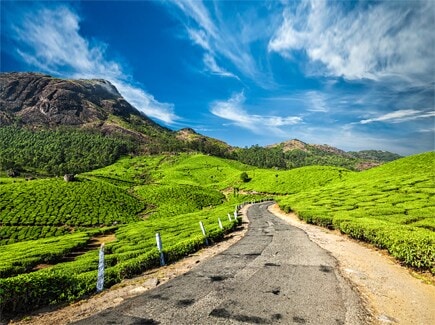 The Great Indian Peninsula Road Trip
SUPER DEAL PRICE
Starts from
per person on twin sharing
About Surat
Surat is a city in India's Gujarat state. After Ahmedabad, it is Gujarat's second most populated city. Surat is regarded as the "Diamond City of India" because of its diamond-cutting and polishing industry. The city is also a significant manufacturing centre for textiles, plastics, and chemicals. Surat is a significant port city located on the banks of the Tapi River. The city's history dates back to the 7th century. Surat was previously Gujarat's capital and an important commerce centre under the Mughal Empire. Surat is now a vibrant metropolis. Surat Municipal Institute of Technology, Veer Narmad South Gujarat University, and Gujarat University are among the educational institutions in the city.
Surat is a renowned tourist destination, including beaches, temples, and historical attractions. Surat has an illustrious history dating back to 300 BC. The city's origins may be traced back to the old Hindu settlement of Suryapur between 1500 and 1520 A.D., which was afterwards colonized by the Brigus or King of Sauvira on the banks of the River Tapi. The British acquired control of the country from the Mughals in 1759 and ruled it until the beginning of the twentieth century. The city has a 6-kilometre-long beachfront strip along the Arabian Sea. Because of these factors, the city grew into a significant commerce centre and prospered through maritime trade throughout the 16th, 17th, and 18th centuries.
Experience Surat
Surat travel package from Veena World has everything that you could possibly dream of, from cultural heritage to majestic beaches and lush greenery to historical temples, Surat has everything for everyone. If you're planning to experience Surat, get ready for a vibrant and culturally rich city! Surat, located in the western state of Gujarat, India, has plenty to offer in terms of culture, food, and festivals. As you step into Surat, you'll be greeted by the warm and welcoming locals. They are extremely proud of their culture and are eager to share it with guests. Traditional music and dance genres like Garba and Dandiya-Raas are popular in the city. Don't miss out on these exciting performances during the Navratri holiday, which is celebrated with zest and excitement.
Let's move on to the cuisine because Surat is a foodie's heaven! The city is well-known for its delectable street cuisine, particularly the enticing Surati Locho and Surti Undhiyu. Make sure to try some wonderful Gujarati thalis, which include delicacies like dhokla, kadhi, and the ever-popular sweet delicacy, Shrikhand.
Also, Surat knows how to celebrate with grandeur. The city lights up with spectacular decorations and fireworks during Diwali, creating a wonderful ambience. Another prominent celebration is Ganesh Chaturthi, during which finely constructed idols of Lord Ganesha are worshipped and submerged in water with tremendous passion. Surat has a great textile legacy as well and is recognized for its magnificent silk and delicately made sarees. Exploring the city's bustling textile markets, such as the famed Rander Road, will provide you with an insight into the city's booming textile sector.
Veena World's Surat tour packages are meant for every kind of traveller. Choose from the regular packages or customise your itinerary, our affordably priced packages promise you a great time.
Things To Do in Surat
Here is a list of things you should not miss out on your Surat trip. These attractions in Surat will not only make your trip worthwhile but also compel you to visit this beautiful destination again.
Dutch Garden
The Dutch Garden in Surat is one of the prominent tourist attractions in Nanpura, Surat. This park offers a lovely natural atmosphere. Aside from its natural beauty, the area has a long history. This garden was constructed in the European style and provides a taste of Western culture. The flowing Tapi River on the garden's side makes it highly appealing and suitable for an evening and morning stroll. This garden has a fascinating history. Before the country's independence, several English and Dutch traders came to Surat and started commerce. They established their company in a huge area, which is today known as the Dutch Garden.
Dumas Beach
It is a renowned tourist attraction where visitors come to relish the peace and beauty of the city's scenery. This beach's black sand draws hundreds of vacationers each year. The ghostly occurrences on the beach are an eye-catching feature. You can visit this beach throughout the day with your family or friends, but make sure to leave before the sun sets since some have reported hearing screams and cries.
Sardar Patel Museum
Sardar Patel Museum is a national museum in Surat founded in 1978 by Shri Babubhai Jasbhai Patel. In 1622, the building was constructed for the renowned emperor Shah Jahan. Later, the British seized the structure and built a permanent residence for themselves. When India gained independence, it was renovated into a national memorial honouring Sardar Vallabhbhai Patel. The 3D sound, lighting, and laser performances are among the highlights of this museum. The story of the Vedic period, the Mughal period, and British rule in India is told through these lights.
Surat Fort
Surat Fort, also known as Surat Castle, was constructed in the 16th century by Ahmedabad monarch Sultan Mahmood-III to safeguard the city from the constant invasions that had ravaged it. It is a magnificent example of strong architecture and one of the most important locations to see in Surat. On your next vacation to Surat, capture the magnificent splendour of this historic landmark.
Swaminarayan Temple
Located on the banks of the Tapti River Swami Narayan temple belongs to Vaishnavism and was built in remembrance of Sahajanand in the year 1996 with pink stones. There are three shrines in this temple. The first shrine is dedicated to Harikrishna Maharaj and Radha-Krishna Dev. The second shrine is dedicated to Lord Swaminarayan, Gopalanand Swami and Guntitanand Swami and the third shrine is built in honour of Ghanshyam Maharaj. There is a sense of tranquillity in the air here.
Best Time to Visit Surat
The winter season is the finest time to visit Surat. The climate stays pleasant and suitable for touring. October, November, December, January, and February are the ideal months to visit. During the months of October and November, Navaratri is also celebrated with zeal, and dances such as Garba and Dandiya can be enjoyed all around.
Book The Best Surat Tour Packages with Veena World
Veena World offers one of the best Surat Tour packages that you can book online easily according to your budget and preferences. Having an experience over three decades, Veena World delivers happiness among travellers. You can even customize your itinerary. Veena World makes all trips memorable and unforgettable. If you are in any dilemma, you can even ask our travel experts to guide you better. Veena World Surat tour packages include hotels, meals, sightseeing and a professional tour manager to take care of everything while you explore Surat. Let's add 'a sense of wonderful' to your travel experiences.