Nainital Honeymoon Packages
The enchanting lake city of India awaits your presence! Kick off your life together with the best Nainital honeymoon packages on offer.
Nainital, the name of this welcoming hill-station makes you want to plan your vacation, doesn't it? Such is the charm of this tourist destination that it attracts thousands of travellers each year. While some might argue that there are several hill-stations in India with similar attributes, people who truly appreciate natural beauty can understand the sheer serenity of Nainital. Honeymooners from across the country flock here to cuddle up on chilly winter nights, while large groups of friends and families visit Nainital for its mesmerizing lakes and sightseeing spots.
The cost of a tour package for a couple in Nainital depends on your budget as this hill-station caters to people from all walks of life. From luxurious resorts and villas to budget-friendly hotels and homestays, your vacation can be planned in just the way you want it to be! Our recommendation would be to check the prices of honeymoon packages in Nainital by Veena World as they provide a solid itinerary for newly-wed couples with some room for some personal time as well. Deals and discounts can be checked out on their official websites. Travelling in and around Nainital can be an experience that you will surely cherish for the rest of your life.
Packages Coming Soon!
Currently, there are no package(s) found matching your holiday request.
Please try exploring our other available options by checking out trending destinations. Our dedicated Travel Experts are on hand to offer you an expert guidance and support throughout the entirety of your trip.
Reach out to us 1800 22 7979 or drop an Email at travel@veenaworld.com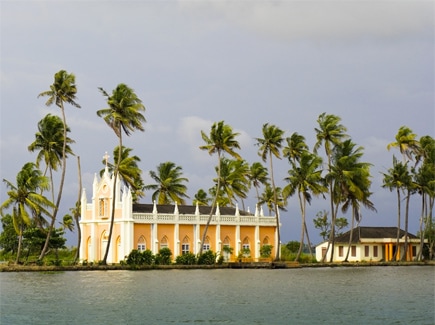 SUPER DEAL PRICE
Starts from
per person on twin sharing
Trending Indian Customized Tours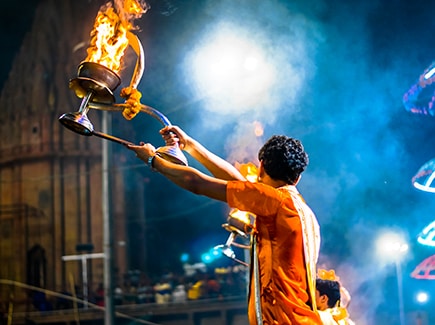 Starts from
per person on twin sharing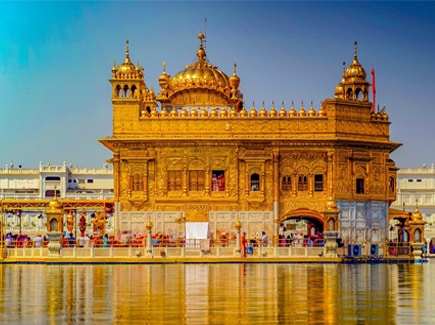 Starts from
per person on twin sharing
Veena World tour reviews
What are you waiting for? Chalo Bag Bharo Nikal Pado!
Honeymoon Special Nainital Corbett Park

"Thank you so much for such excellent and memorable trip. Specially thanks to Mr. Vikrant kumbhar, he...

Read More

Yogita

Travelled in Feb, 2023

Honeymoon Special Nainital Mussoorie Haridwar

"Feedback |NIHM(I)050122/A/B : Hi Veena World Team, TC: NIHM(I)050122/A/B TM:Vivek Ghag, Sarang Salu...

Read More

Pankaj

Travelled in Jan, 2022
Get to know more about Nainital before booking your honeymoon packages
While talking about unforgettable journeys, let us remember the key role of proper research and planning. A honeymoon trip in Nainital can be delightful only if you put in the time and effort to learn more about the destination beforehand. For this purpose, it would be best to start researching the itinerary that the tour company has planned for your honeymoon in Nainital. The right approach to this would be reading blogs and articles available on the web. There are several travel experts who provide detailed information about the hill-station. Along with this, you can even consult your family members and friends who have visited Nainital on a honeymoon package. They might even help you choose the right package that is priced appropriately. Once you have gained useful insights from the internet and your loved ones, your honeymoon in Nainital would be nothing short of a dream come true. The key is to make the most of every moment with your partner, hand-in-hand, with a scenic view of the Kumaon range in front of your eyes.
Although the entire hill-station has a total area of 11.73 square kilometres, the sights in each corner of this region are appealing to the tourists. This is because Nainital has a homogenous population with people speaking Kumaoni, Urdu, Hindi, Punjabi, and even Bukso. So, the cultural background of Nainital district is vibrantly charming. It can be observed in the by-lanes where neighbours spend their evenings together with chai and rusk. The concept of the religious divide is unknown to the locals because they cherish each other's choices. For honeymooners in Nainital, the city is very safe as it also happens to be the judicial capital of Uttarakhand. Hence, local police ensures that law and order in Nainital sets an example for other districts in the state. It is one of the main reasons why tourism in this hill-station is booming all year round.
Experience Nainital
Once you enter this Uttarakhandi hill-station, your lungs are bound to expand in sheer glee due to the pure air and lush greenery. People travelling to Nainital on a honeymoon package from Mumbai, Delhi, Bangalore, and other metropolitan cities would surely feel the pressure lift from their shoulders! The experience of riding a boat in the Naini Lake or munching on freshly roasted bhuttas from an auntie who slathers it up with a spicy masala is something that cannot be described in words. The simplicity of Nainital is what makes Indian honeymooners spend their special trip here. To further enrich your vacation, couples can plan a one-day trip to nearby towns such as Bhimtal, Kathgodam, Ranikhet, etc. Honeymoon tour packages in Nainital that provide some leg space for including a couple spa at a reputed resort or picnic with a view of the city's lake will further elevate your honeymoon.
Things to do in Nainital
A honeymoon package in Nainital is complete only if the top tourist destinations are part of its itinerary. As one of the most affordable places in the country, visiting these spots is cost-effective for young couples. Mentioned below are some of the most sought-after activities that you can participate in Nainital on your honeymoon:

Visit the Naini Lake – An oldie but always a goldie, the Naini Lake is a tourist attraction that cannot be missed out on. It is open to the public all days of the week between 6 am to 6 pm. Boat rides can be enjoyed for an hour or 30 minutes with a life jacket harnessed on you throughout the ride. If you're lucky and the skipper is a friendly gentleman, then he might share folklore with you. A honeymoon package in Nainital without this experience is simply incomplete.
Shop at the Tibetan Market - It is a well-known fact that a significant number of Tibetans live in the Himalayas. Bringing their culture along with them from their homeland, these people have become an integral part of the pahadi population across Uttarakhand. You can find treasures hidden in small shacks at this market. Junk jewellery, wooden toys, handloom, etc., can be bought at discounted prices. Also, do try out the momos at any of the local vendors with some spicy chutney and a pint of fruit beer.
Marvel at the Moss Garden - You read that right, Nainital district hosts India's first moss garden and you need to see it to believe it. Situated in the Lingadhar village, Khurpatal, this garden has more than 30 species of moss displayed! There is a dinosaur figurine set inside the premises to mark the presence of moss during the Jurassic period.
Stroll along the Mall Road - Like every popular hill-station in India, Nainital offers honeymooners its Mall Road. This particular one is particularly alive because of its home decor showrooms, boutiques, fast-food joints, and jewellery shops. Walking with your partner in this market with a classic vanilla softy is just heavenly here.
Best Time to Visit Nainital
Honeymoon packages in Nainital are ideal in the winter months between October and January. The entire region is in a cold spell but every nook and corner is buzzing. Besides this, travellers who prefer pleasant temperatures can plan their honeymoon package trip to Nainital between March and June. As these months are extremely hot in other parts of India, this hill-station is overflowing with families, couples, and large groups of friends. Therefore, it is suggested that you make your bookings well in advance.