Nainital Family Tour Packages
Witness the charm and natural attractions of this enchanting hill station located in the Kumaon foothills.
Book a Nainital tour package for the family with Veena World for an all-inclusive vacation exploring the enchanting vistas of this popular hill station. Located close to Dehradun and Delhi, Nainital is a popular weekend getaway for people from nearby cities and is one of the most visited hill stations in northern India. As the hill station bears quite a resemblance to the Cumbrian Lake District, Nainital was founded by the British and houses a number of colonial structures that amplify the natural charms of this destination. Once upon a time, Nainital was one of the most favoured retreats for the British elite who wanted to escape the heat of the mainland and even today, offering a pleasant climate throughout the year, Nainital is a popular destination for a family vacation. From a peaceful boat ride on the Naini Lake to exploring the verdant green landscapes of the region and even to experiencing a rush of adrenaline with activities like rock climbing, trekking, hiking, etc., a family package for Nainital has a lot to offer.
Explore the best deals for cost-effectively priced Nainital family holiday packages for your next vacation at Veena World. You can plan the perfect Nainital family trip with an itinerary that suits your travel plans perfectly with Veena World.
Nainital Family Travel Packages
| Nainital Family Packages | Day/Night | Price |
| --- | --- | --- |
| Nainital Mussoorie Haridwar Rishikesh Corbett Park | 9 Days | ₹60,000 |
| Nainital Mussoorie Haridwar Rishikesh Corbett Park - Pune | 9 Days | ₹61,000 |
2 Nainital Family Holiday Packages
Showing 1-2 packages from 2 packages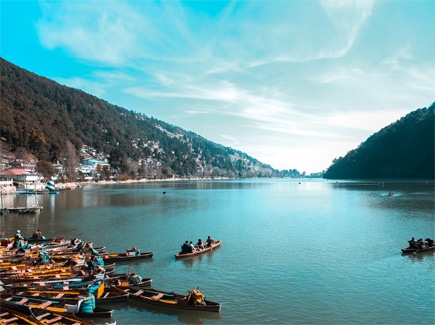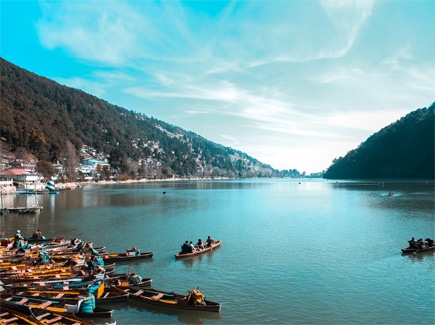 SUPER DEAL PRICE
(20 Dec 2023)

Last 1 Seat

Starts from

per person on twin sharing

from ₹3,477/month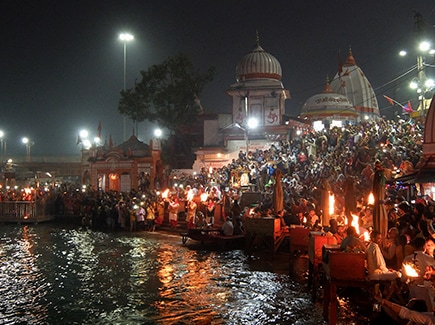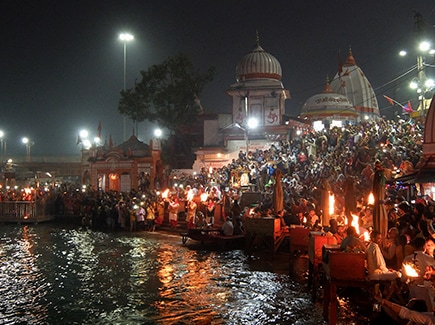 SUPER DEAL PRICE
(07 Dec 2023)

Last 4 Seats

Starts from

per person on twin sharing

from ₹3,531/month
Veena World tour reviews
What are you waiting for? Chalo Bag Bharo Nikal Pado!
About Nainital
The beautiful hill station of Nainital, also known as the 'City of Lakes', is a destination that has been abundantly blessed with natural beauty that makes every vista worth exploring. Located in the state of Uttarakhand and once a summer retreat for the British, and popular till date for tourism, a family trip to Nainital has a lot to offer, with great climate, numerous attractions and beautiful landscapes. From the famous Naini Lake to the bustling bazaars and a number of amazing viewpoints that offer some of the best views of the Himalayas that surround this hill station, there's something for everyone, which is another reason why booking a Nainital family package is such a popular choice among travellers today. For a relaxing family holiday, you can consider strolling through the quaint city centre or enjoying a paddle boat ride on Naini Lake. If you're looking for something adventurous, you can indulge in adventure activities like caving, paragliding, kayaking, camping, and much more. You can think about the kind of vacation you want and book the right Nainital tour package for your family at cost­-effective prices with Veena World. Find the best tourism deals and book a family package for Nainital with ease. For a more personalised Nainital family trip you can also choose Veena World's Customised Holidays, where you can choose everything from the duration and accommodation to the itinerary of your family trip to Nainital.
Experience Nainital
The people of the valley have a very simple lifestyle, with a majority of the population being Kumaoni. The town gets its name from the emerald, eye-shaped lake around which it has been built and boasts of a warm and hospitable populace. There are several well-known temples of Goddess Parvati, Hanuman, and many other Hindu deities that you can find here. You can also plan your family trip to Nainital around the festive season to experience the fervour and zeal of the locals as they celebrate Basant Panchami, Phool Dei, Sharadotsav, Garjia Devi Fair, and Nanda Devi Mela.
Places to Visit in Nainital with Family
The charming serenity of the hills, magnificent architecture, luxuriant nature, and beautiful lakes make Nainital an amazing destination with plenty of places to visit. Nainital family holiday packages have a lot on offer, and you can book your own Nainital tour package for the family based on your travel preferences. Some of the top places that you can consider adding to your family package for Nainital include:
Naini Lake: Know for its exquisiteness, Naini Lake is one of the four most well-known Kumoun Hills Lakes. It also finds mention in several poems and ancient scriptures and is definitely worth a visit on your Nainital family trip. The lake is surrounded by green hills, which make for a mesmerising backdrop against which you can spend some time relaxing with your family.
Dorothy's Seat or Tiffin Top: The highest point of Nainital, this is one of the most popular picnic spots in Nainital. It offers amazing panoramic views of the Lake District and the calm serenity of offers makes for a delightful visit for tourists. A good place to enjoy with the family, Tiffin Top is a common inclusion in most Nainital family holiday packages.
GB Pant High Altitude Zoo: A one-of-its-kind zoo, thanks to its location at 2100 metres above sea level, this zoo covers almost 4.6 acres of green landscape and is home to a number of rare and endangered species of birds and animals. A great place to take the kids, the zoo will be a great addition for your family package for Nainital.
Eco Cave Gardens: A recent addition to the list of attractions in Nainital, the Eco Cave Gardens are located quite close to Nainital's Mall Road. A cluster of natural caves was transformed into the cave garden, which is home to 6 interesting animal-shaped caves that offer the opportunity to witness several animals in their almost-natural habitats. Add the Eco Cave Gardens to your Nainital tour package for the family and check out these wonders, along with a musical fountain with audio visual effects and exquisite hanging gardens.
Find the Best Nainital Family Package at Veena World
At Veena World, you can explore a wide range of options to find the perfect Nainital family package that has everything you our looking for. With our all-inclusive packages, you can visit Nainital for a memorable vacation and we'll take care of all the arrangements. From travel and accommodation bookings to meals, drivers, and guides, our packages cover all aspects of your trip, so you can concentrate on having a good time. For a more personalised experience, you can book Customised Holidays with Veena World, where you have complete freedom over all aspects of your vacation.