Kovalam Tour Packages
A haven of white sandy beaches, Kovalam is colloquially known as 'The Paradise of South'.
Kovalam is a coastal town in Kerala, known for its beaches and lakes. It is a popular travel destination among many Indian and foreign travellers. This place is located around 13 km from Thiruvananthapuram and offers an endless sight of coconut trees. The word 'Kovalam' in Malayalam means 'grove of coconut trees', which explains why the town of Kovalam is called so. Kovalam is gifted with various natural wonders and a vast array of tourist spots.
This place is also one of the oldest tourist enclaves in India. Kovalam gained utmost attention of tourists in the early 1970s with the arrival of masses of hippies. Gradually, it started to transform into a tourist destination from a casual fishing village. Kovalam is now popular for continental varieties of food and South Indian delicacies. Book a trip to this place through Kovalam honeymoon packages or vacation packages.
Kovalam Travel Packages
| Kovalam Packages | Day/Night | Price |
| --- | --- | --- |
| Rameswaram Kanyakumari Kovalam | 5 Days | ₹30,000 |
| Hills Beaches and Backwaters of Kerala | 8 Days | ₹42,000 |
2 Kovalam Holiday Packages
Showing 1-2 packages from 2 packages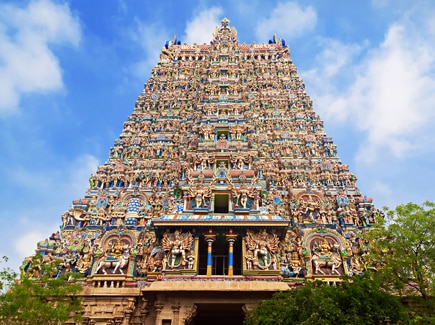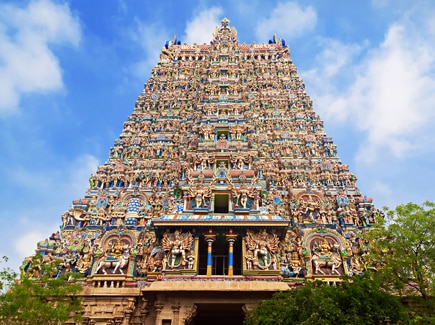 CUSTOMIZED HOLIDAYS
SHSI4
Rameswaram Kanyakumari Kovalam
Starts from
per person on twin sharing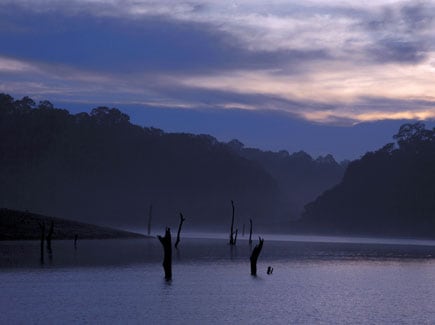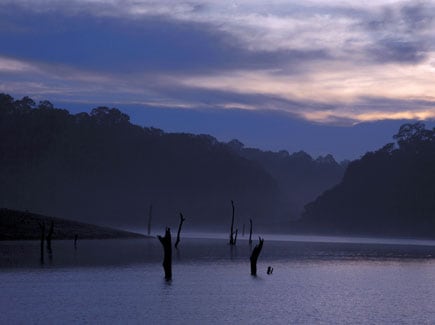 CUSTOMIZED HOLIDAYS
SHKL3
Hills Beaches and Backwaters of Kerala
Starts from
per person on twin sharing
Veena World tour reviews
What are you waiting for? Chalo Bag Bharo Nikal Pado!
Kerala Tailormade

"From: swativeera joshi <*****> Sent: 05 September 2023 19:12 To: Shubhangi Salve <*****> Subject: K...

Read More

Swati

Travelled in Aug, 2023

Hills Beaches and Backwaters of Kerala

"Hi Team, i have came back to my Kerala tour (SHKL3121122/A/1 // Akshay Kulkarni) on 19th Nov. It was...

Read More

Akshay

Travelled in Nov, 2022

Hills Beaches and Backwaters of Kerala

": Our 1st trip together with Veena world it's so wonderful,all experience wid Veena world was good w...

Read More

Surhud

Travelled in Jan, 2022
Kovalam Frequently Asked Questions
We help you prepare for your trip and ensure an effortless and enjoyable travel experience.
With pristine beaches, lush greenery, and plenty of remarkable architectural marvels, Kovalam is one of the most popular tourist destinations in South India. From ancient churches and temples to towering dams and awe-inspiring art museums to beautiful sunset points, this beach town has a lot to offer. In short, Kovalam is the ideal destination for nature lovers, thrill seekers, history buffs, and foodies alike. With Veena World, you can explore a range of all-inclusive Kovalam tour packages and plan a memorable trip.
Kovalam is a beautiful beach destination that can be visited all year round. However, here is a season-wise break-up of the weather in Kovalam to help you plan your trip:
Winter (October-February)
The winter season is considered the peak season for tourists, as the weather remains pleasant during these months. With temperatures ranging from 16 to 34 degrees Celsius, this time is perfect for sightseeing, beach hopping, or other outdoor activities.
Summer (March-May)
Kovalam's tourist crowd starts thinning during the summer months. If you want to enjoy all this beach town has to offer at an unhurried pace, this is a good time to explore some Kovalam vacation packages.
Monsoon (June-September)
This is the shoulder season when it comes to tourism in Kovalam. The best thing about planning a trip around this time is that you get to witness the rain-washed glory of this beautiful town.
Yes, you can definitely plan a customized holiday to Kovalam on your honeymoon. Kovalam, India is a perfect place to plan a family holiday or a trip with friends as well. With this, you will have the flexibility to choose aspects like the duration of the trip, mode of travel, type of accommodation, day-to-day travel itinerary, etc. So, all you need to do is get in touch with our travel experts who will help you plan a customized holiday as per your specific needs.
If indulging in exciting and thrilling water sports and beach activities is your idea of fun, then booking a Koavlam tour is the best thing you can do. From scuba diving to snorkelling and kayaking to canoeing, there are so many outdoor activities to do in Kovalam. Other than this, you can also do things like parasailing, sea-surfing, and speed boat tours to enjoy a venturesome holiday.
The largest beach in Kerala is Kovalam Beach, which consists of three separate beaches: Lighthouse Beach, Hawa Beach, and Samudra Beach. With low tides, shallow water, and an abundance of natural beauty, this beach is also one of the major tourist attractions in Kerala. You should definitely include this in your travel itinerary while booking Kovalam holiday packages.
Kovalam is a small beach town on the Arabian Sea in Southern India synonymous with coconut trees lined and adorning the village further. Kovalam has many popular tourist attractions and is an ideal place to begin your South India tour with Kovalam tour packages if you haven't been to South India already. Some of the most popular tourist attractions in Kovalam include Kovalam's most iconic spot, Lighthouse Beach, Hawa Beach, Samudra Beach, Neyyar Dam, Vellayani Lake, Valiyuthura Pier and Karamana River, to name a few.
Yes. Kovalam is as safe as any part of Kerala. You will have a fantastic time in this beautiful city of Kerala filled with abundant beauty, as long as you follow basic travel safety precautions. Adding to the safety factor, when you book a Kovalam vacation package with Veena World, you get an assurance of 24*7 support. This means that you can call your tour manager anytime to provide you with the best experience possible.
Kovalam is a hub for adventure junkies where water activities are abundant, such as surfing, parasailing, jet skiing, paragliding etc., to enjoy on your Kovalam tour. You can swim in Kovalam Beach, but lifeguards at the beach would allow you into the water only till hip level. It is safe to swim in Kovalam Beach throughout the year, but during the monsoon season, when the water level is high, one must be extra cautious if visiting the beach.
At Veena World, we take pride in the well-planned and immaculately organized group tours we offer. When you book a Kovalam group tour, you get the opportunity to explore this beautiful destination with like-minded travellers and bond over travel. You also have a professional tour manager overseeing the whole tour so that guests aren't inconvenienced in any manner whatsoever.
The quaint little town of Kerala, Kovalam, might feel like a bustling beach destination, but the place is still a pleasant detour from the hustle and bustle of city life. Some of the most popular things to do on your Kovalam tour package are going on an excursion to discover the town, indulging in a houseboat ride, enjoying the various adventure sports, taking a boat ride on the Karamana River, going on a shopping spree to Kovalam market, witnessing the beauty of Kovalam on the Lighthouse Beach and much more.
Get to know more about Kovalam before booking your tour packages
The culture of Kovalam is a sweet blend of Christian, Hindu, and Muslim traditions and customs. Malayalam is the language most popularly spoken in the town, followed by English. Festivals belonging to different religions are celebrated in the town. However, some festivals that are especially celebrated here are the Village Fair of Kovalam, the Elephant Festival, the Food Festival or Fandango, the Nishagandhi Dance Festival, and the Swati Thirunal Music Festival.
Kovalam beaches offer plenty of leisure options to tourists. Life on Kovalam beach mostly starts late in the day and reaches its peak at the night. Various Kovalam tour packages available online offer budget cottages, Ayurvedic health resorts, yoga and ayurvedic massage centres, etc. on a trip to this place. Apart from that, many Kovalam honeymoon packages include sunbathing, swimming, herbal body toning massages, etc. in the itinerary. Tourists can avail accommodation facilities in five-star hotels or budget hotels according to their needs and budget.
Experience Kovalam
Though Kovalam is a town of beaches, there are many other places to explore in Kovalam. On a Kovalam tour, one can enjoy sunbathing at Hawah Beach with friends or take a romantic stride near Vellayani Lake on their honeymoon. People who like seas can visit Valiyathura Pier for a majestic view of sea and nature. Those who like to visit new beaches can go to Lighthouse Beach and explore its white sandy seaside. Those who have an interest in culture can experience the Dravidian and Keralite culture at Sri Padmanabhaswamy Temple, where people worship Lord Padmanabha, a reincarnation of Lord Vishnu. People who wish to visit the place can take one of the Kovalam tour packages online at low cost and explore the town without any hassles.
Things to Do
1. Vellayani Lake - Vellayani Lake is a prominent freshwater lake in Kerala which is also known as Vellayani Kayal. Spread over 7.5 acres, this lake is home to abundant species of flora and fauna. Tourists coming to this place can explore nature at its best by a boat ride or a by walking along the boulevard. This lake is also popular for its unique ecosystem and its intriguing past. This popular freshwater lake is located 7 km south to Kovalam in Trivandrum, Kerala.
This lake is on the premises of Vellayani Agricultural University and is included in most Kovalam holiday packages that promise a delightful trip to Kovalam. This place is also ideal for a honeymoon as couples get complete privacy here. Moreover, this place is also ideal for an evening walk because of the cool breeze and the lotuses blooming on the lake, which rejuvenates any passer-by. Moreover, the generic beauty of this place is mind-blowing, owing to its scenic landscapes, coconut groves, and backwaters. This lake is also one of the favourite picnic spots for local public and tourists. Traditional boat races organised during Onam also attract a huge crowd.
Things to do:
Boat ride
Silent and calm walk along the boulevard
How to reach:
By a tourist bus or a cab
2. Hawah Beach - This is one of the best and the most popular beaches in Kovalam. This beach attracts lots of tourists owing to its natural beauty. The perfect time to visit this beach is either early morning or evening. However, people mostly prefer to visit it in the evening, owing to the interesting anecdotes about it. This beach is best for relaxing and spending quality time with one's partner. Most of the Kovalam honeymoon tour packages include this beach in their list as it attracts young couples. People who love adventures also visit this place for enjoying swimming, sunbathing and other water activities.
Things to do:
Boat ride
Swimming
How to reach:
By a tourist bus or a cab
3. Valiyathura Pier - Valiyathura Pier is one of the topmost ports of South India, which was very popular among traders. At present, it is popular among travellers from various parts of the world for the awesome view of the sea and nature it offers. In Thiruvananthapuram, Valiyathura Pier has always been the centre of attraction for tourists and completes Kovalam vacation packages in the true sense at low costs. Plus, it is located very close to Shanghumugham Beach, which is just 8 km from Trivandrum.
Things to do:
Sightseeing
Boating
Water activities
How to reach:
Bus
Taxis
4. Lighthouse Beach - The chief attraction of Kovalam vacation packages is Lighthouse Beach. Kovalam is known for its beaches, which have a long stretch of white sandy shores. Hawah Beach, Samudra Beach, and Lighthouse Beach are the three well-known beaches of Kovalam. The largest among these beaches is Lighthouse beach, from the top of which, one can take an excellent view of the sea and the coastline of Kerala. This beach is a special inclusion in all Kovalam tour packages available at cost-effective prices.
Things to do:
Get an Ayurveda spa
Enjoy beach volleyball
Sunbathe
Swim
How to reach:
This place is easily reachable by bus or any other public transport
5. Karamana River - This river is considered the pride of Kerala and is a must-visit place. People book online Kovalam vacation packages to make a trip to this place and enjoy a peaceful boat ride. Besides this, the beautiful patches of green delight and serene surroundings also attract tourist from various parts of the world. Moreover, people visit this place to see the species of fish available here that are rarely seen anywhere else. This river is located only 6 km away from Trivandrum, which makes it easily accessible from all locations by local transport. There are various reputed companies which are offering Kovalam holiday packages at most competitive market prices.
Things to do:
Boating
Canoe riding
Kayaking
6. Sri Padmanabhaswamy Temple - Sri Padmanabhaswamy Temple is located in Thiruvananthapuram, the capital of Kerala. It has a great decadent gold-plated glory. This is the principal centre of worship in the dharma of Vaishnavism and is also one of the 108 divya desams which are the holy abodes of Lord Vishnu. In this temple, Lord Padmanabha, a reincarnation of Lord Vishnu, is worshipped by devotees. Kovalam holiday packages include this place to meet the expectations of people who have great faith in culture or religion. This temple is one of the very few Indian temples where entry is only granted to people that practice the Hindu faith. The architecture of this temple is very eye-catching. It represents the Dravidian and Keralite cultures.
How to reach:
Buses run from the Kovalam bus stop to the temple every 10 minutes.
Best Time to Visit Kovalam
One can visit this beautiful beachside holiday destination all year round. Owing to its natural beauty, tourists from both international and local areas widely visit this place. To help you in planning Kovalam tour, here is a month-wise breakup of the weather at Kovalam:
November to February
The winter season is considered the best time to visit Kovalam. During this time, Kovalam tour packages are highly in demand, owing to which, prior booking is strongly suggested. In this season, the temperature is moderate, so people can enjoy sightseeing, beach hopping, or honeymooning during this season.
March to May
During this period, the tourist footfall is lower. However, people still visit this place at this time, as the prices of hotels and Kovalam tour packages are quite low at this time. Beaches, at this time of the year, are less crowded. Thus, people who love peace and privacy can plan their Kovalam tour or trip at this time. The only thing one should make sure of is carrying light cotton clothes and sunscreen for avoiding sunburn.
June to August
During these months, Kovalam experiences monsoon, and this period is considered good for visiting this place. People who are newly married popularly book Kovalam honeymoon tour packages during this season to spend some quality time with their life partner and get to see nature at its best. The monsoon rain enhances the rich flora and fauna of the region.